Go Beyond With Your Next Vacation
Below are amazing itineraries available with Regent Seven Seas and Tauck Tours. Book your spot on Regent's 2023 World Cruise and see more countries in one sailing than imaginable, or explore locally and hit the outdoors with Tauck's many offered explorations, including the country's National Parks.
Join us for our Virtual Events to learn more about sailing on Regent Seven Seas and exploring the world with Tauck.
Virtual Events:
10/20 at 3:00PM PST - Regent Seven Seas
10/21 at 1:00PM PST - Tauck Tours

Regent Seven Seas 2023 World Cruise
January 7, 2023 | 143 Nights, Miami to Barcelona
3 Oceans | 6 Continents | 11 Overnight Stays | 42 Countries | 48 UNESCO Sites | 72 Ports of Call | 356 Free Shore Excursions | 38,279 Nautical Miles Sailed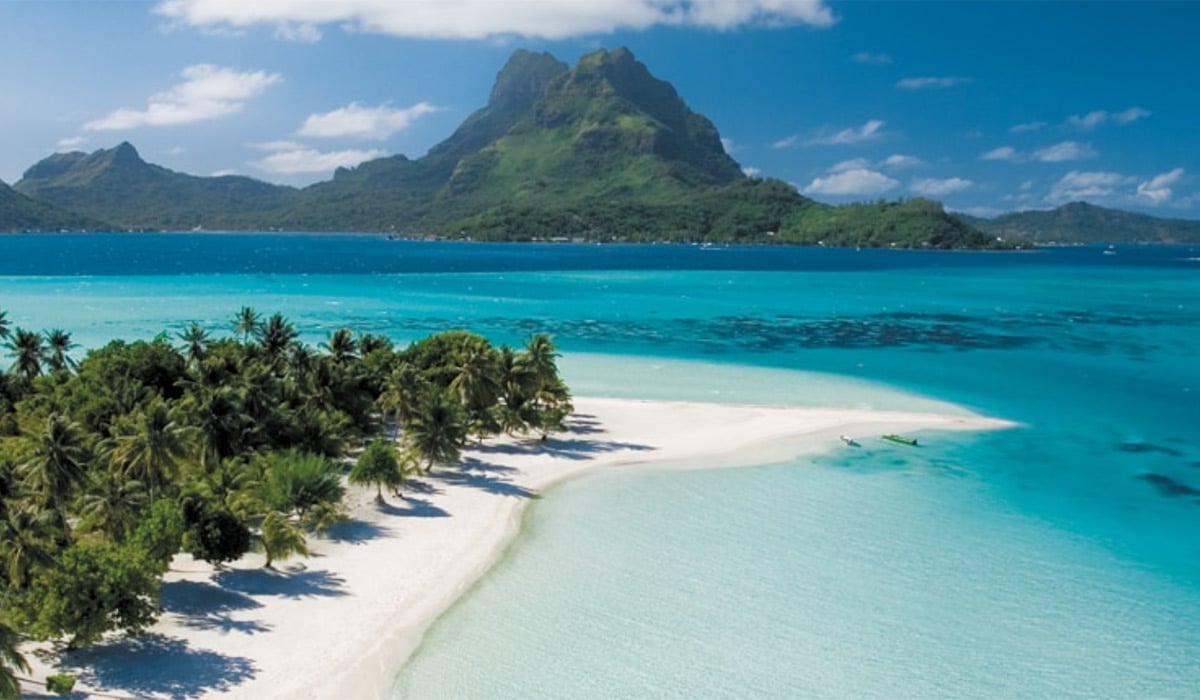 Beyond the horizon there are new perspectives to consider, new flavors to taste, new music to dance to and new sights to behold. It's a journey of life-changing, adventurous immersion into dozens of foreign cultures - or a curated and relaxing escape to the most beautiful destinations on the planet. Come aboard the ever elegant and luxurious Seven Seas Mariner in 2023 for a once-in-a-lifetime experience, spanning an astounding itinerary of countries and ports of call, with hundreds of free excursions and dozens of UNESCO sites to visit, it's a voyage as epic as the treasured memories you'll amass over four glorious months on the high seas.

Countries You'll Visit
Cartagena, Colombia

Manta, Ecuador

Lima, Peru

Easter Island, Chile

Rangiroa, French Polynesia

Bora Bora, French Polynesia

Pago Pago, American Samoa

Suva, Fiji

Alotau, Papua New Guinea

Darwin, Australia

Manila, Philippines

Okinawa, Japan

Nosy Be, Madagascar

Cape Town, South Africa

Walvis Bay, Namibia

Agadir, Morocco

Granada, Spain
And So Many More!

Bespoke Amenities
Free

First Class air to Miami and free Business Class air from Barcelona

Free exclusive pre-cruise gala event and 1-night hotel stay at the Mandarin Oriental Miami
Free exclusive shoreside experience cultural delights & colorful traditions at Taman Bhagawan
Free exclusive shoreside experience an illuminated evening by the bay
Free exclusive shoreside experience moonscapes & moonlight in Namibia
Free door-to-door luggage service
Free comprehensive visa package
Free unlimited valet laundry, including dry cleaning & pressing
Free phone time per suite
Free onboard medical service
Free commemorative gift
Seven Seas Mariner
Regent welcomes you to create countless memories with new and old friends aboard Seven Seas Mariner®. Celebrate together with elegant social gatherings or steal away for quiet moments in the privacy of your own balcony. Get front-row seats to the high-caliber shows and performances in the Constellation Theater and absorb the tremendous insights and knowledge of a variety of experts with the lectures and conversations offered throughout your journey. The incredible staff and crew look forward to personalizing your experience and serving your every need as you travel the world with Regent.

Tauck National Park Tours
Tauck's National Park vacations offer inside experiences thanks to their relationships and partnerships within the parks. With exceptional access, they are able to handle all of the details for you so you can spend more time enjoying these must-see places at the best time of day and with fewer crowds.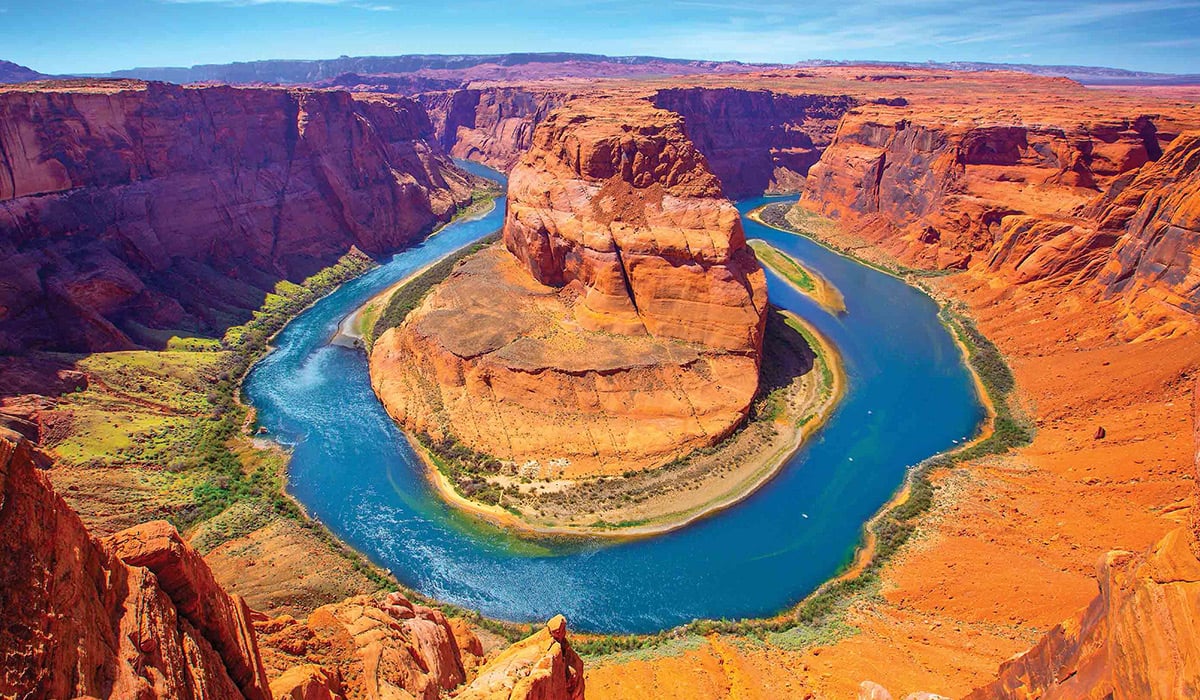 Those relationships with the national parks runs deep going back many many years, and are included on many of their immersive journeys for good reason. With a combination of strong cultural heritage, precious landscapes & topography worth protecting, these vast lands need to be discovered so that we all can come to appreciate their beauty and grandeur.

Niagara Falls, Ontario
"Canada's Capital Cities Plus Niagara Falls" and "Cruising the Great Lakes: Chicago to Toronto"
Comprised of three waterfalls – American Falls, Horseshoe Falls and Bridal Veil Falls – Niagara Falls water stems from the upper Great Lakes; the river is estimated to be 12,000 years old. Journey to thundering Niagara Falls for a catamaran cruise near the plunging waters and misty spray of the waterfalls – getting wet is a distinct possibility – and explore the quaint Victorian village of Niagara-on-the-Lake with its flower-filled, tree-lined streets.

Grand Teton National Park
There's big... and then, there's "Grand"
Out here in the Great American West, everything is "big." For starters, Wyoming comprises part of "Big Sky Country"... where the heavens ranging above the region's vast grasslands, winding rivers and jagged mountain peaks do indeed appear to stretch on forever and ever. Then there are the mountains themselves – in this case the Tetons, crowned by Grand Teton (that's the "big" one that gives the national park its name; other peaks in the range include Middle Teton, South Teton, Mount Owen and Teewinot) – seemingly bursting right up out of the floor of the glacial valley we call Jackson Hole, to loom majestically over everything below.

Yellowstone National Park
No other place on Earth like it...
There's everything else, and then there's Yellowstone; it's truly like no other place on Earth. Why? Because it sits atop the largest "supervolcano" on the North American continent – one of the hottest spots on the planet. It's called the Yellowstone Caldera, and it lurks beneath the surface, giving rise to Yellowstone National Park's host of gushing geysers, steaming fumaroles, hot springs, mud pot and more – nothing less than the largest concentration of geothermal features on Earth, spectacular in winter or summer. In an amazing setting such as this, pretty much anything you do – from a wildlife safari in the summer, to a snowcoach ride in the winter… or hike, climb, horseback ride, ski, snowshoe, watch a sunrise or a sunset – is something you'll never forget.

Bryce Canyon National Park
A feast for the eyes... and the soul
Oranges and pinks never seen anywhere else dance and dazzle the eye as sunlight plays over Bryce Canyon National Park, where wind and rain have sculpted the canyon's famously quirky, logic-defying "hoodoos" that, according to Paiute legend, were once human before a powerful god called Coyote froze them into rock (for the record, the rock is Navajo sandstone). This universe of warm colors literally glows at sunrise and sunset – a sight to see that can send shivers up your spine. The park reveals nature dressed in a coat of many colors – hues beyond imagining, deeply satisfying to the eye, and energizing to the spirit.