Return with Regent in 2021!
Join us August 6, 2020 at 3:00pm PST for a Regent Seven Seas Unrivaled Virtual Experience. Exclusive limited time offers for attendees. Aren't you curious? Join us for this virtual cruise event to find out all the exclusive details. Click here to register!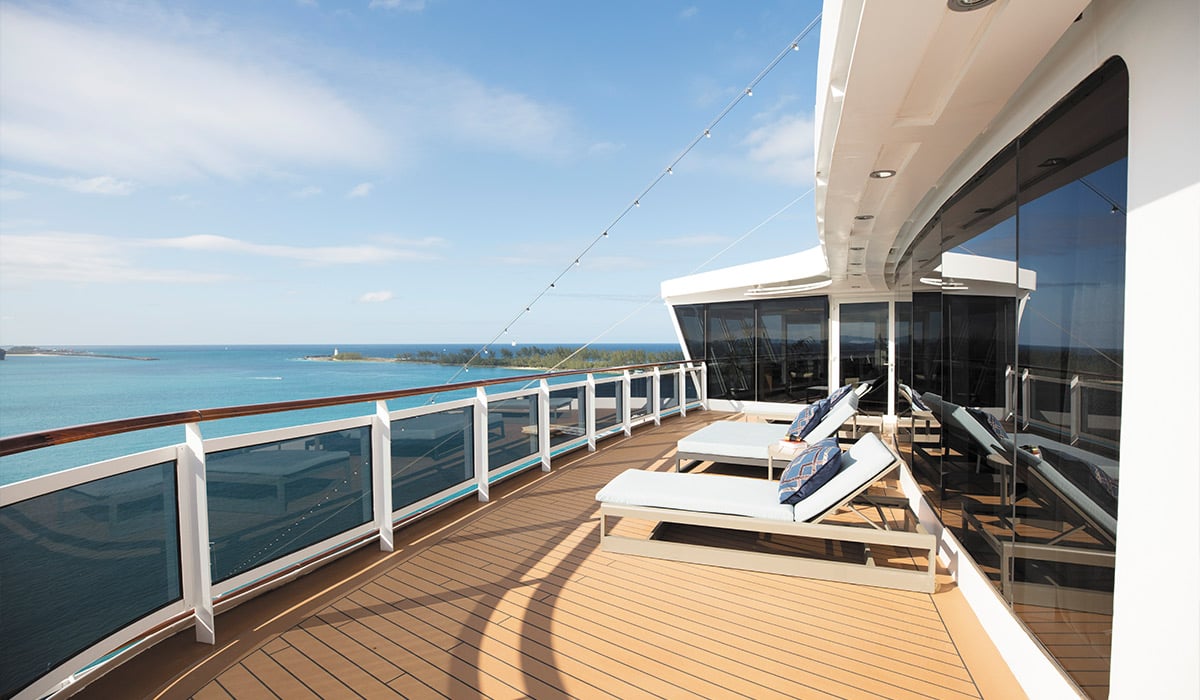 Return with Regent has been extended through August 31, 2020 for 2021 voyages sailing to Alaska and Northern Europe. Regent will be extending and modifying their Return with Regent offer and their Regent Reassurance policy, which gives you freedom to cancel for any reason up to 15 days prior to departure and receive a 100% Future Cruise Credit, plus 50% Reduced Deposits and $1,000 Shipboard Credit.
8 Days, Sailing July 2021 from Seward, Alaska to Vancouver, British Colombia on the Seven Seas Explorer.
When booking this itinerary with MVT, receive $400 Group Shipboard Credit per Suite. Combinable with offer of $1,000 Shipboard Credit for a total of $1,4000 Shipboard Credit.
Seward, Alaska
Seward was originally founded in 1903 as the southern terminus for the Alaska Railroad, a distinction it still holds today. The picturesque harbor with its colorful wood-frame houses and background of soaring cliffs looks out on Resurrection Bay, so named by a band of Russian explorers who found this calm spot along the storm-tossed Gulf of Alaska on Easter Sunday. From downtown Anchorage you can view two active volcanoes, the highest point on the continent of North America (Mount McKinley), and six major mountain ranges.
Juneau, Alaska
In 1880, Joe Juneau and Richard Harris were prospecting for gold with the help of Indian guides. Here they discovered nuggets "as large as beans" at the mouth of the aptly named Gold Creek. Out of their discoveries came three of the largest gold digs in the world where more than $150 million in gold was mined. Juneau's surrounding beauty and natural wonders have attracted cruise ship travelers for over a century, with steamship companies bringing tourists here since the early 1880's.
Sitka, Alaska
Founded by Russian fur traders as New Archangel in 1799, Sitka was the historic center of Russia's Alaskan empire. The Russian flag was replaced by the Stars and Stripes when the United States purchased the Alaska territory in 1867. Today, picturesque Sitka, is known for its fishing industry, an annual summer classical music festival and, of course, its many historic visitor attractions. On a clear day Sitka, the only city in southeast Alaska that actually fronts the Pacific Ocean, rivals Juneau for the sheer beauty of its surroundings.

Skagway, Alaska
Skagua, as it is known by the Tlingit, means" windy place." Skagway was known to thousands of hopeful gold rushers as the gateway to the gold fields. It retains the flavor of the gold rush era and the character of such colorful inhabitants as Soapy Smith "King of the Frontier Con Men"; especially on Broadway, with its false-front buildings, and in the Trail of '98 Museum, with its outstanding collection of gold fever memorabilia.
Ketchikan, Alaska
Ketchikan's name supposedly comes from the native term "Katch Kanna," which roughly translates: "spread wings of a thundering eagle." At one time Ketchikan was proclaimed the "Salmon Capital of the World." An outstanding collection of totem poles make a visit to Ketchikan essential for anyone interested in Native art.

Vancouver, British Columbia
"Gassy Jack" Deighton saw a chance to make money from the miners on their way to the Yukon and the saloon he built became the focus of the shanty town known as Gas Town. From here, modern Vancouver was born - Canada's third largest city. The government persuaded the settlers to change the name of the town to Vancouver, after Captain George Vancouver, who sailed the area's waters in 1792. Today, Vancouver offers travelers tram rides to the top of Grouse Mountain, the lovely Ming Dynasty Gardens, historic Gas Town and picturesque Stanley Park.
All Fares Include:
2-for-1 All-Inclusive Fares
FREE Roundtrip Air* with FREE transfers between Airport and Ship
FREE Unlimited Shore Excursions
FREE Unlimited Beverages Including Fine Wines and Premium Spirits
FREE Open Bars and Lounges Plus In-Suite Mini-Bar Replenished Daily
FREE Pre-Paid Gratuities
FREE Specialty Restaurants
FREE Unlimited Wi-Fi
The Seven Seas Explorer
Every suite has spacious closets, high-end finishes, relaxing Elite Slumber™ beds and private balconies. Sizes range from 307 to 4,443 square feet.You could take a cooking class, get a seaweed wrap, lounge by the pool, eat a gourmet meal and play some blackjack all in one day aboard Seven Seas Explorer®. The ship is stunning, with art by Pablo Picasso on the walls and a vivid cobalt-blue glass installation on the ceiling in the elegant restaurant Compass Rose.
What is the Virtuoso Cruise Program?
Many of our cruise partners provide Virtuoso travel advisors exclusive amenities that are not available to competitors, making your cruise experience exceptional.
Virtuoso Voyages Benefits Include:
Dedicated Onboard Host(s)
Welcome aboard cocktail reception(s)
Guests also choose one of four bonus benefits:

Exclusive Shore Excursion
Shipboard Credit
Custom Credit
Private Car and Driver (on select departures)
Each hosted departure offers a private onboard reception, plus an exclusive shore event with fine- dining experience or a credit that may be used towards a private shore experience or shipboard credit.
What is the Virtuoso Voyages Shore Event?
The Virtuoso Voyages shore event is at the core of the Virtuoso Voyages experience. Created to provide added value to Virtuoso guests, the events are often a memorable highlight of the cruise. Each event is conceived to be extraordinary and unique, well beyond the traditional cruise line shore excursion.
Most events are planned around a fine dining experience that showcases a region's specialties and wine. Whether a Michelin-starred restaurant or a rustic tavern, the meal is an integral part of what sets a Virtuoso Voyages experience apart from other shore excursions.
Virtuoso Voyages often takes guests to private venues, museums and homes for unique behind the scenes visits. Many tours will also feature local entertainment to enhance the group's visit and allow them to meet locals who are passionate about their home and culture.
A Few Distinct Features…
Coaches are never filled to capacity

All-inclusive, including gratuities to guides, drivers and wait staff

Wine, beer, and spirits included

Unique venues not generally or easily accessible to the public

The best guides

Virtuoso Host helps ensure all details go smoothly

The services of Virtuoso's vetted tour operator or On-Site