Book at least two nights with us and take 15% off your stay. Try new flavors, sip on new cocktails or get a new look while making a little bit of trouble. It's the perfect way to make 2020 a year to be remembered.
Book Now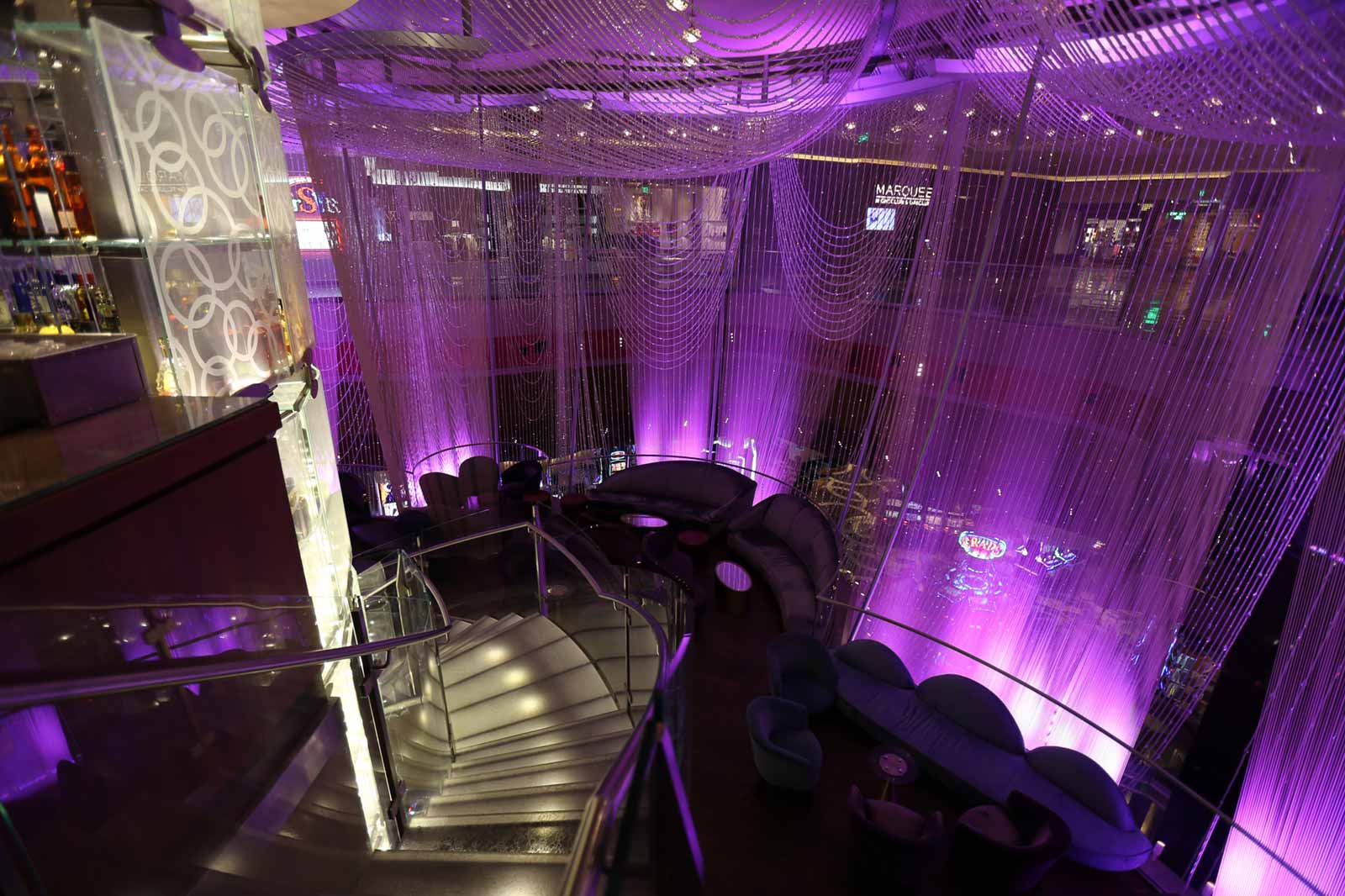 Cosmopolitan Restaurants
The Cosmopolitan Las Vegas is elevating its dining experience with world-class chefs and inspired restaurants. Whether you're looking for a casual spot to enjoy lunch or a nightlife-infused dinner experience, the Restaurant Collection at The Cosmopolitan of Las Vegas features an array of unique culinary destinations from around the world.
BEAUTY & ESSEX

A partnership with TAO Group and acclaimed chef and restaurateur Chris Santos, Beauty & Essex offers unique sharing plates and new twists on classic cocktails in a speakeasy-like setting.
BLUE RIBBON

Chefs and restaurateurs Bruce and Eric Bromberg bring their vision of true American cuisine to the new Blue Ribbon restaurant at The Cosmopolitan, with a menu that is a melting pot of worldly influence and the chefs' culinary education and escapades. Blue Ribbon is built on a vision that originated 25 years ago with two brothers and one small restaurant in New York, which grew into a beloved city staple "where chefs go to eat."
É by José Andrés

Tucked away in a small private room adjacent to Jaleo's bustling bar and paella grill, é by José Andrés offers a clever and creative tasting menu of Spanish avant-garde dishes. Accessed through a glass door emblazoned with the letter é, the room is dominated by a steel-topped bar with seating for eight.
Egg Slut

Now open at The Cosmopolitan of Las Vegas, Eggslut is a chef-driven, gourmet food concept founded in 2011 by Alvin Cailan. Eggslut is inspired by a true love for eggs. The menu is a balance of comfort and innovation, celebrating food that appeals to both novice and extreme foodies through classic comfort fare with a twist, all-encompassing the key ingredient, eggs.
Momofuku Las Vegas

Momofuku's first restaurant on the West Coast is now open at The Cosmopolitan of Las Vegas. Drawing influence from all over the world, including the United States, Korea and Japan, the menu features steamed buns, noodles, and meat and seafood meant for sharing. There are also various plays on classics, from prime rib to surf-and-turf (fried chicken and caviar).
STK Las Vegas

STK is a new-style Las Vegas steakhouse from The One Group and Executive Chef Stephen Hopcraft. STK features a bustling bar scene, an inspired menu, and a relaxed dining atmosphere with a sexy vibe created by the in-house DJ.
There are many other dining options available at the Cosmopolitan Las Vegas but these are a few of our favorites.
Rooms and Suites
Las Vegas Luxury Redefined
Guest rooms at The Cosmopolitan of Las Vegas are spacious, warm and welcoming, with artful, hand-crafted touches that give each space the intimate feel of a private urban residence. Room colors and textures create a calm, comfortable ambiance, and unexpected, inventive details – such as evocative photographs and whimsical wallpaper – create a stylish, contemporary impression. Many rooms have large sliding glass doors that open onto oversized private terraces with Las Vegas Strip or mountain views, allowing fresh air and sunlight to flood the indoor spaces.
Insider tip: Discover residential-style rooms and suites with private terraces offering breathtaking views.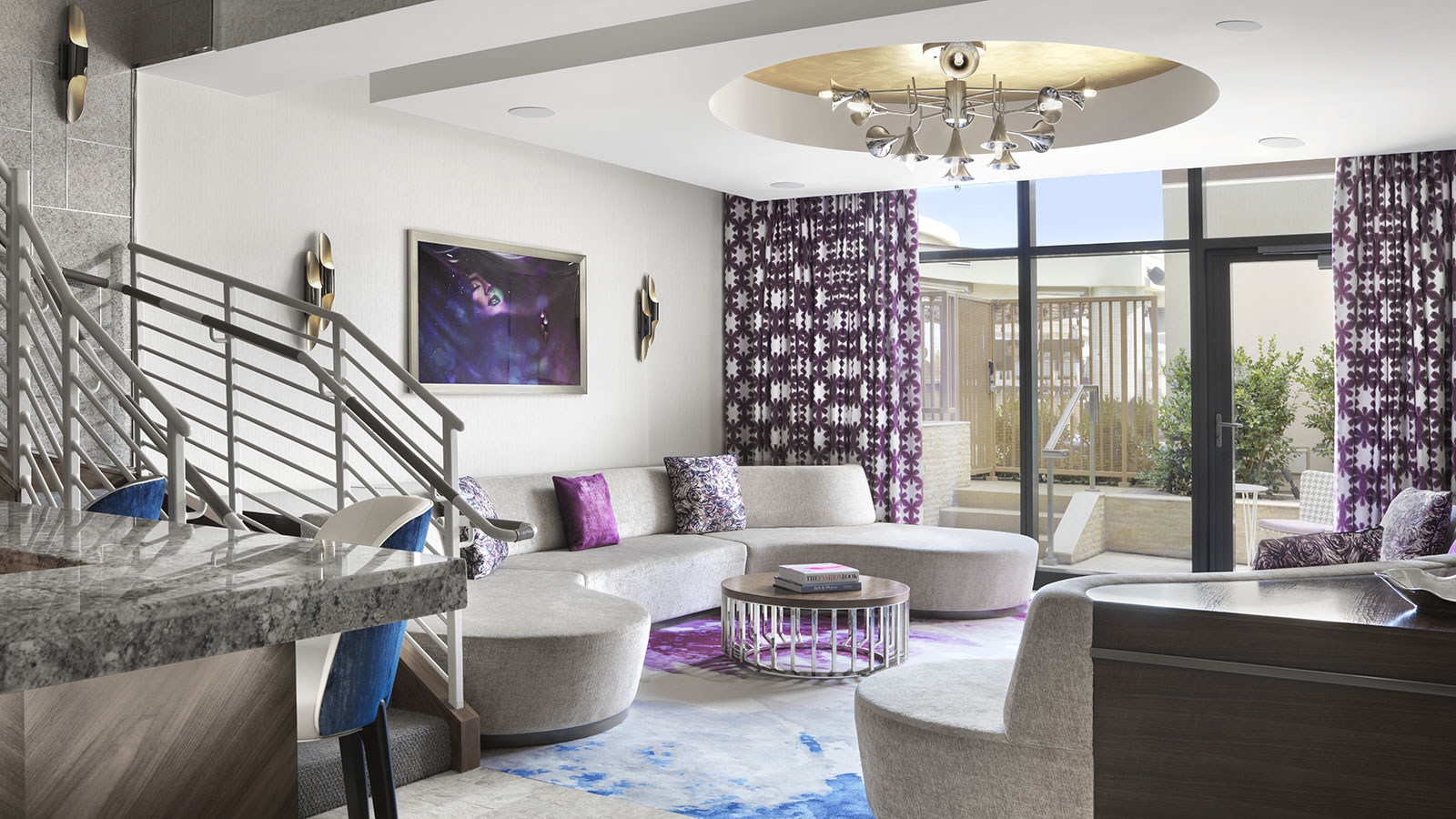 Step up your game with this 3-bedroom bungalow
One of the most sought-after poolside experiences in Las Vegas, the spacious yet intimate Bungalow is the utmost in contemporary sophistication and splendor. With floor-to-ceiling windows overlooking the Marquee Dayclub Pool scene, this stylish, luxury suite is perfect for hosting any type of intimate occasion. A private patio with an array of stylish outdoor furniture invites you to entertain with elegance or enjoy secluded comfort. Bungalow guests also enjoy personal, round-the-clock butler service.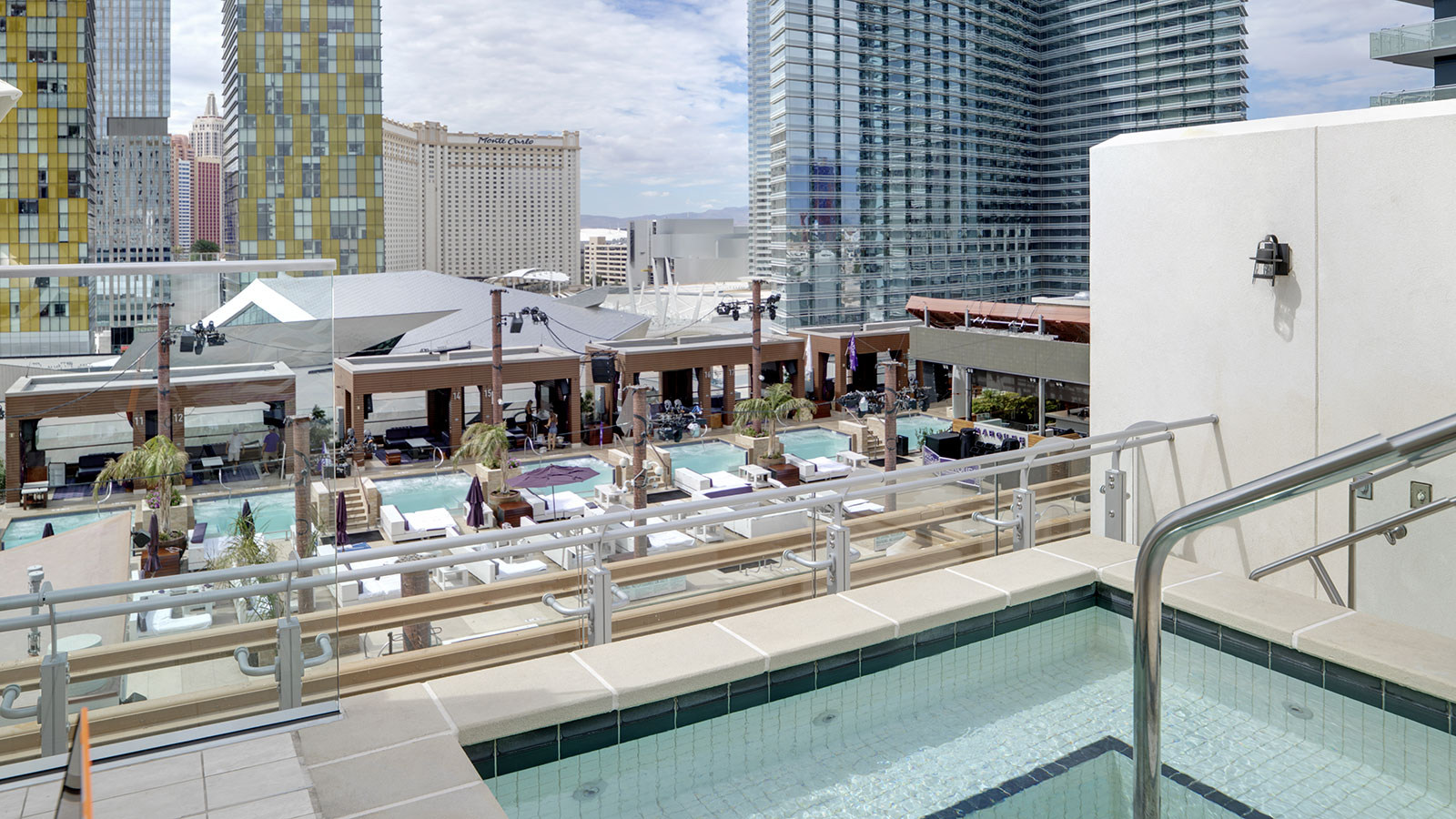 The first level Media Lounge boasts the latest in advanced technology, while the luxurious second level opens to a uniquely-styled master bedroom for 2 with a boudoir, lounge area, and vanity. Step onto marble floors stretched across decadent bathrooms featuring double showers and deep, inviting tubs. The oversized 3rd floor terrace is equipped with a sleek, outdoor kitchenette & bar along with a private heated plunge pool. With unexpected amenities and unmatched environments, our Las Vegas Bungalows offer a unique blend of style, grace and comfort.
Bungalows sleep up to 4 people. All guests must be 21+.
Entertainment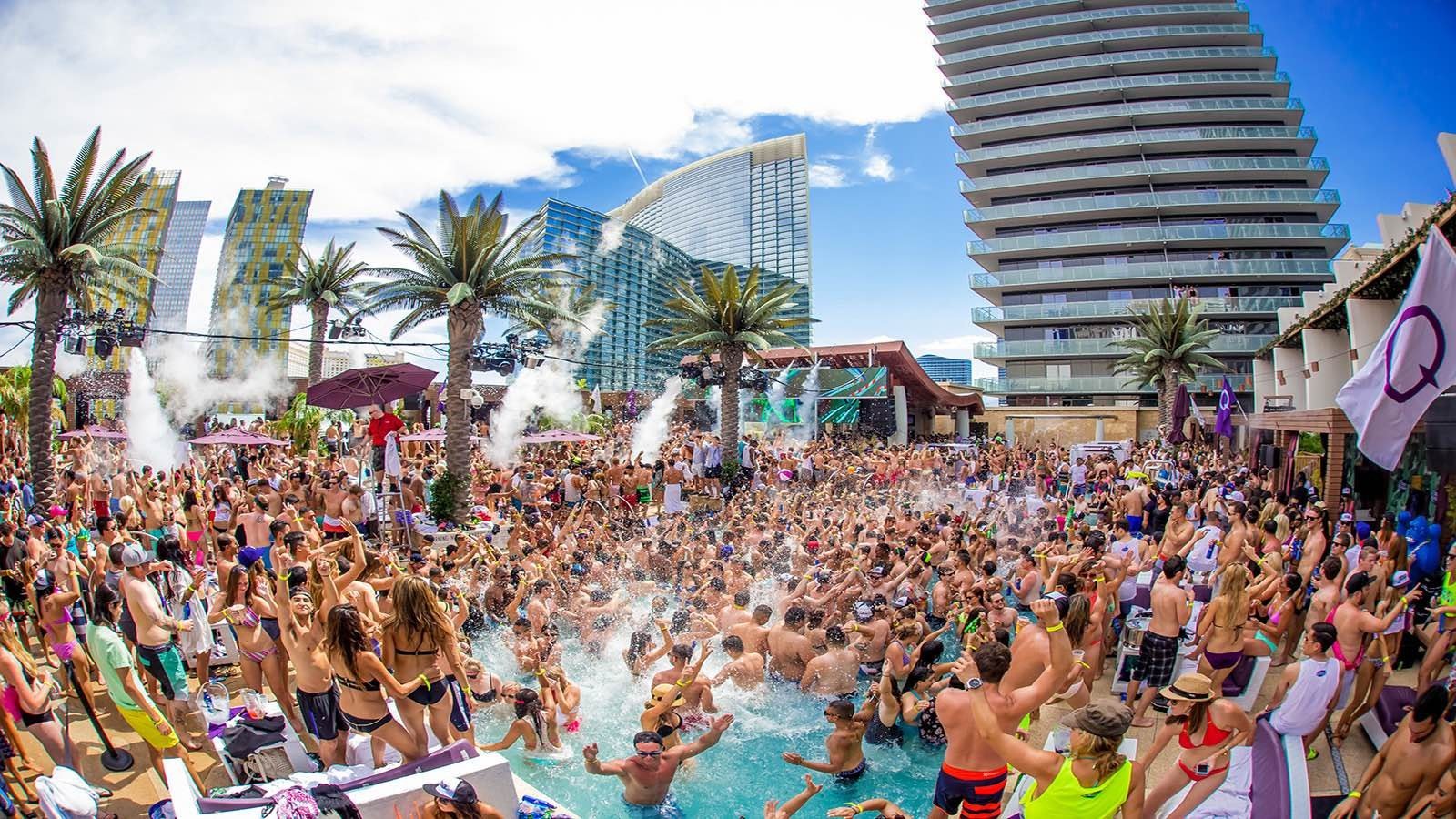 The Cosmopolitan Las Vegas boasts plenty of entertainment, almost too much. If you get bored there's something wrong with you.
Marquee Nightclub & Dayclub
Marquee Nightclub & Dayclub is the ultimate pool-club with more than 60,000 square feet of space, a rooftop patio overlooking the lights of Las Vegas, and the best DJs from around the world.
Opium
Journey on a trip to a new dimension of entertainment with OPIUM, the new show at The Cosmopolitan of Las Vegas from the creators of Absinthe.
Rose. Rabbit. Lie.
Rose. Rabbit. Lie. is a modern supper club serving reinvented American classics alongside live music and entertaining performances. Inspired by social clubs of the past, Rose. Rabbit. Lie. is a place where familiar dishes take surprising twists and turns, cocktails are mixed with subtle flair, and spontaneous, live entertainment adds to an already extraordinary evening. Check in with us to learn more about upcoming shows such as Adam Sandler.