Santa Barbara represents timeless Californian glamour and Belmond's El Encanto is the best way to stay.
Less than 100 miles up from L.A, Santa Barbara is nestled between the coastal mountains and the channel. The charming town is home to luxury coastal style and a relaxed pace. From Montecito gardens to renowned surf spots, there are many reasons Santa Barbara remains a popular retreat.
Once known as a college town, Santa Barbara has quickly become a jewel of the pacific coast. With new farm-to-table restaurants, local wineries, coastal mountain hiking, expansive gardens and, Spanish influences, the charming town seems to have something for everyone. Book a stay with Belmond's El Encanto for an unforgettably unique escape to Santa Barbara.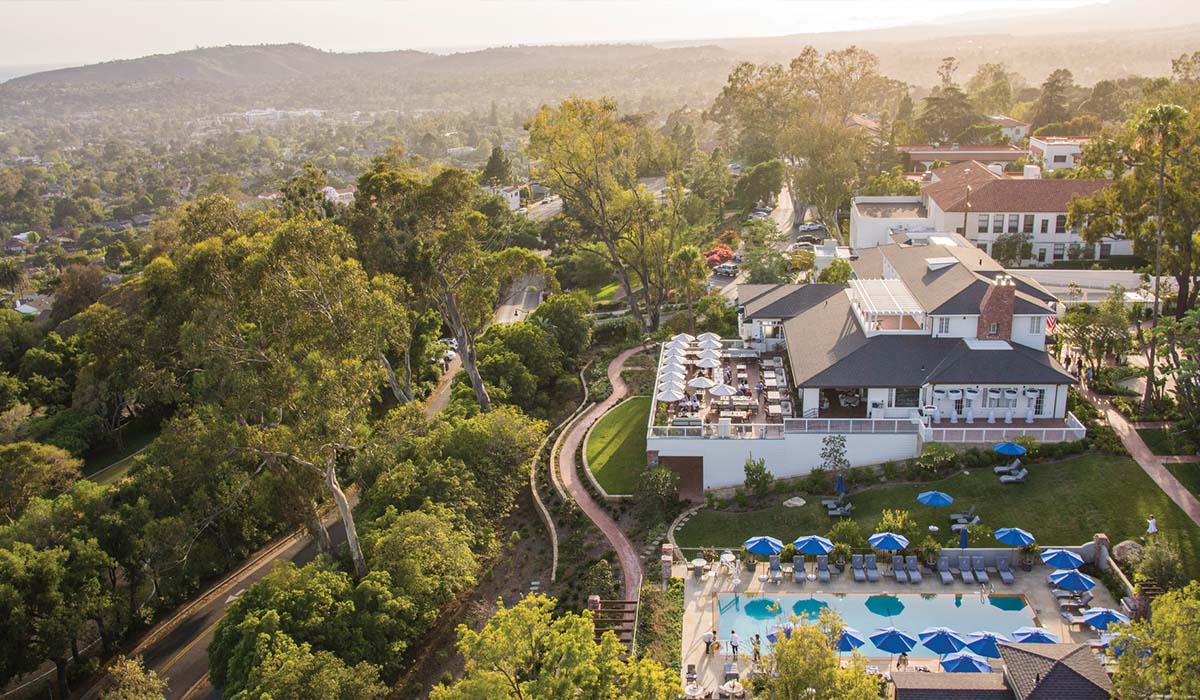 El Encanto
Experience timeless Californian glamor at Belmond's El Encanto. Rooms invite coastal-style serenity with a blend of light, airy textures, and locally carved furnishings that echo the tranquility outside. Underfloor heating and wood-burning stoves warm up the cooler seasons. Marble baths invite truly decadent bathing. Come spring, throw open your ocean-facing patio doors and drink in the breeze from the privacy of your terrace.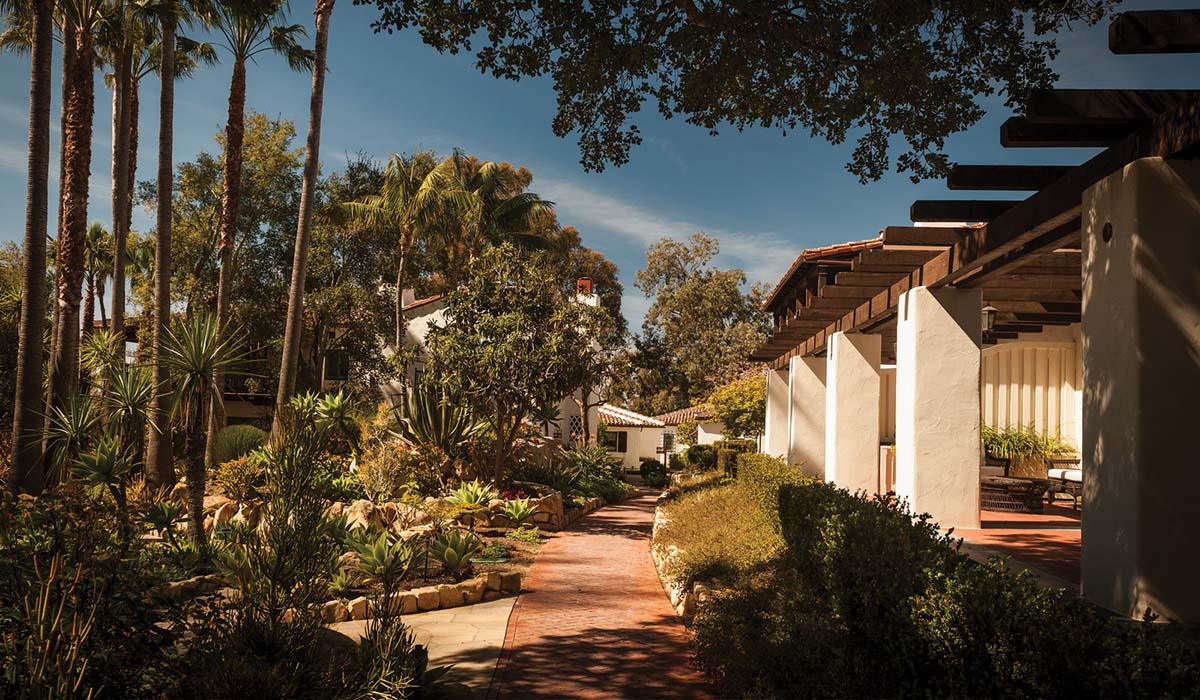 Spanish Influence
Like many southern California towns, the first European influences came from Spanish and Portuguese explorers who established Santa Barbara's Presidio and Misson. Many historic buildings remain amongst new architecture. Much of today's architectural styles honor the original Spanish-colonial styles.
El Encanto's former 1920s glory has been lovingly restored to become one of the most celebrated resorts on the West Coast. The restoration process helped to highlight the original Spanish-colonial and Californian craftsman styles, with modern additions including a zero-edge outdoor pool and sumptuous boutique spa.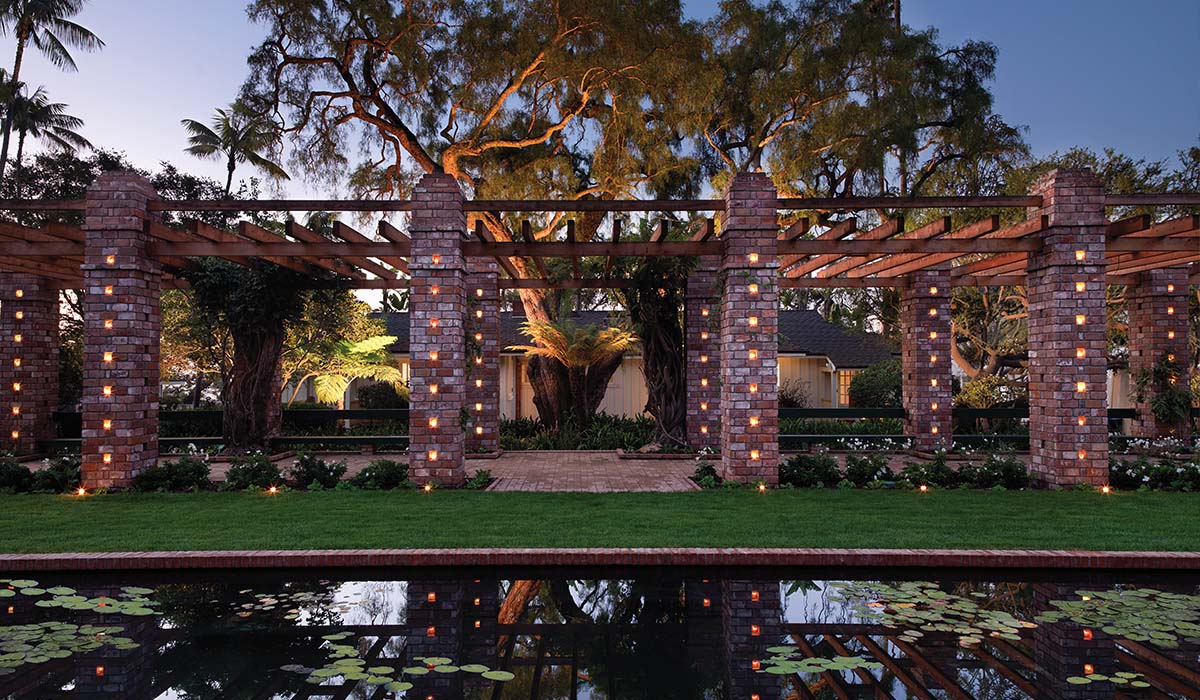 Gardens
Santa Barbara's unique climate lends itself to a huge variety of plant life. As a result, Montecito estates are filled with expansive gardens known for their delightful scents and stunning blooms. El Encanto's gardens are no exception with seven acres of gloriously landscaped gardens and sweeping views of Santa Barbara and the Pacific Ocean. Guests will drift through the rare flora and make the most of the balmy West Coast evenings.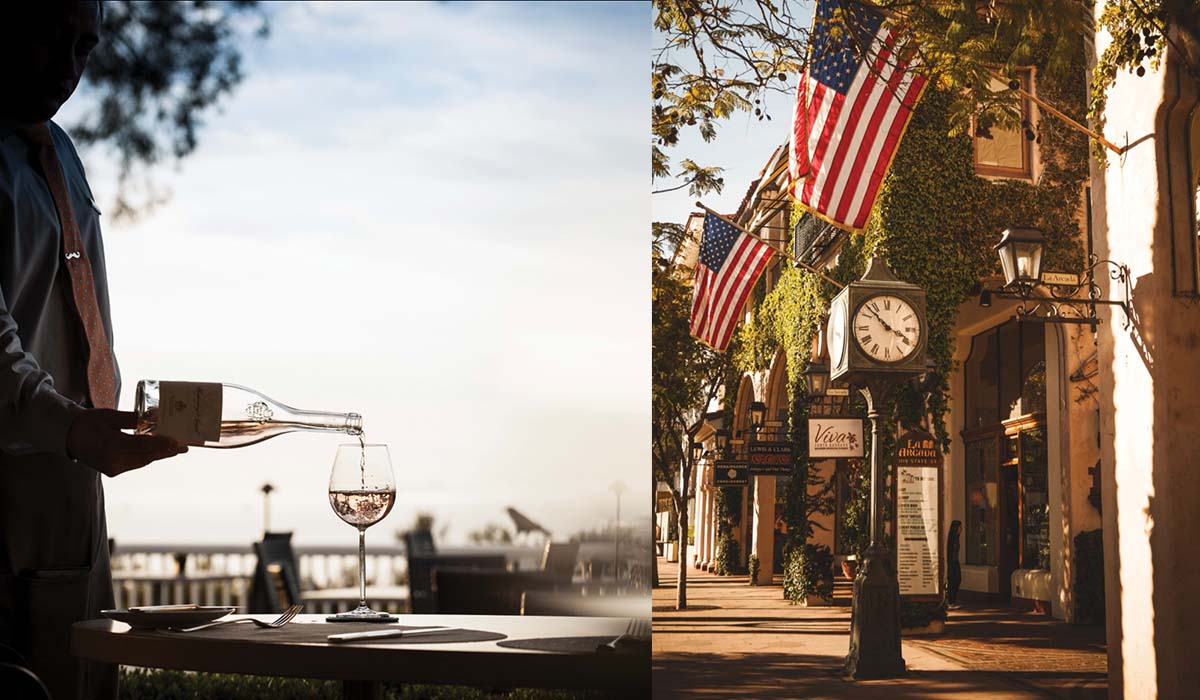 Boutiques
Of all the indulgent things to do in Santa Barbara, a little boutique browsing is essential. The affluent lifestyle of locals lends itself to guests. Santa Barbara is home to many local boutiques. Small shops stock known brands like Paige, AGolde, Ganni, and Golden Goose. Guests will discover independent labels and artisanal souvenirs, or simply window shop as they soak up the sun.
During a stay at El Encanto, guests can take one of our complimentary electric bikes into fashionable Coast Village Rd, or downtown Santa Barbara. If you'd rather not pedal, El Encanto offers a shuttle service wherever guests may need to go.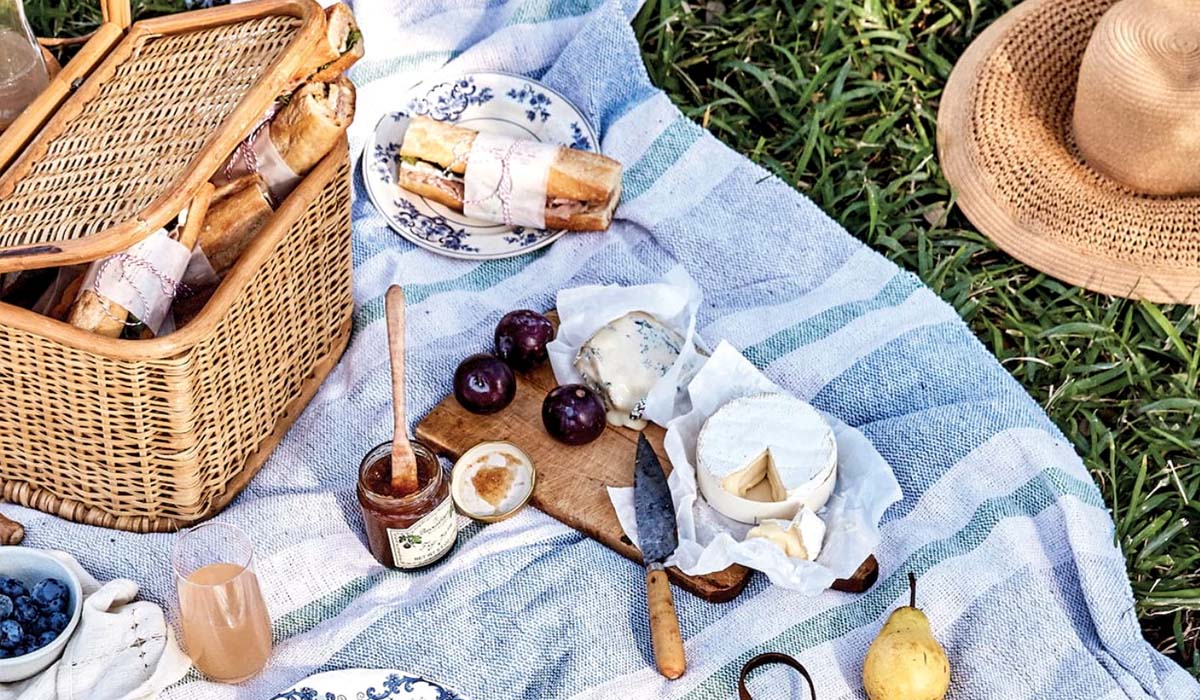 Wine & Food
Santa Barbara's climate helps with more than pretty gardens. Healthy agriculture stimulates unique restaurants and grows a huge variety of grape varietals for SB's wine industry.
Santa Barbara life is growing fast with young, fun restaurants like the Lark or classic options like Lucky's Steakhouse. From pizza to farm-to-table food, Santa Barbara will delight and the local wines will only add to guests' palette.
The area is fast becoming a serious wine destination with a variety of microclimates that produce distinctive grape varietals. Explore Santa Barbara's Urban Wine Trail via a series of nearby tasting rooms. Or journey to Santa Ynez Valley, just a 30-minute drive away. Here guests will find more than 270 wineries producing regional favorites including Pinot Noir and Chardonnay.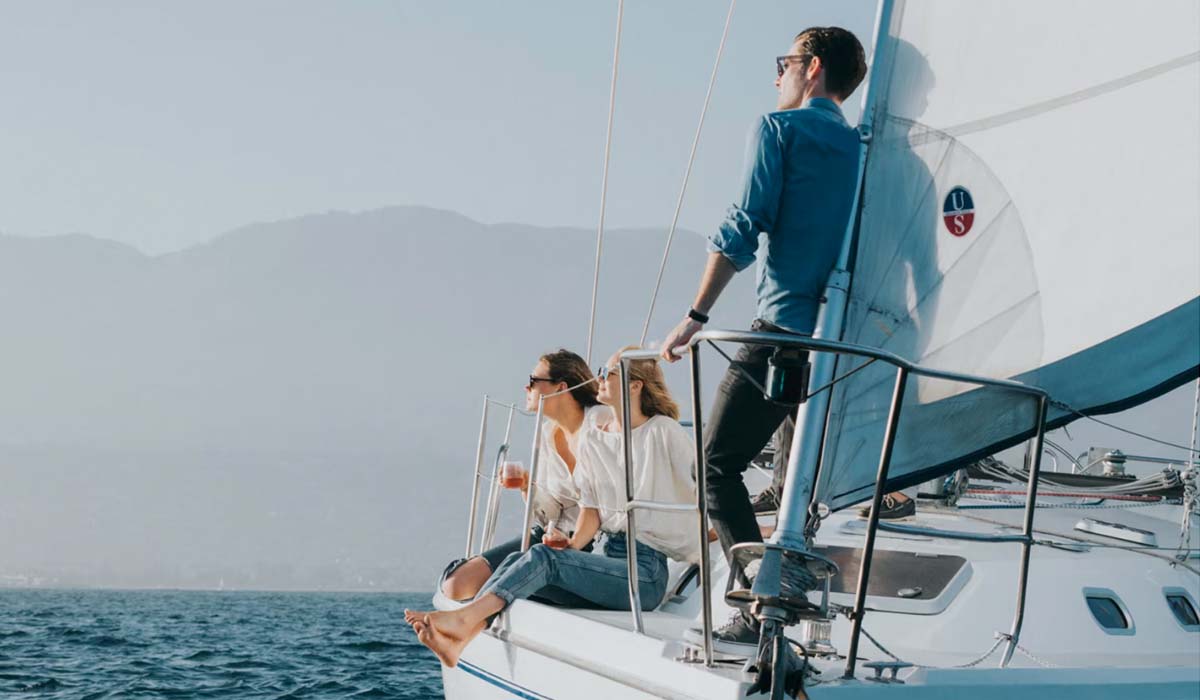 Outdoor Adventures
This charming town is unique in its easy access to the coast and mountains. The Santa Barbara mountains are home to world-class hiking and biking, while the water at the foot of the hills enables guests to surf, sail, paddleboard, or enjoy the beaches. If the green is calling, Santa Barbara boasts 10 local golf courses.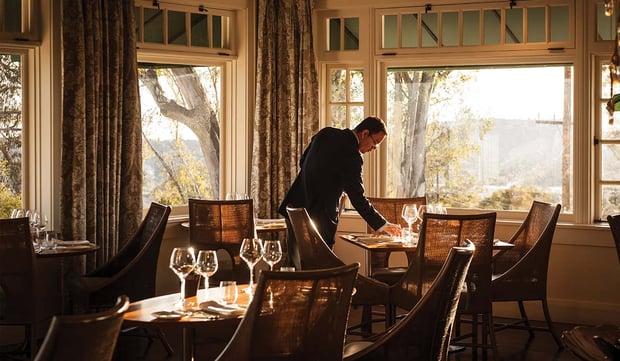 Belmond Bellini Club
The invitation-only Bellini Club gives access to generous rewards, as well as exclusive tools and resources and key contacts at Belmond properties across the globe. From priority status to dedicated Bellini Club Concierge, the Bellini Club is the cherry on top for Belmond.
About Belmond
Belmond joined LVMH Moët Hennessy Louis Vuitton in April 2019, reinforcing their place among the international leaders in luxury. For over 40 years Belmond has followed the pioneering spirit and passion for authenticity to create and uncover some of the world's greatest travel adventures. Today, the Belmond collection includes one-of-a-kind hotels, trains, river cruises, and safari lodges in stunning destinations across the globe. Each has an incredible story to tell.