The Extraordinary AmaMagna Debute on the Danube River in 2019
At almost twice the width of traditional European river cruise ships, AmaMagna is a welcome bonus for discerning travelers and frequent ocean cruisers who appreciate the added luxury afforded by generous personal space.
The new, ultra-spacious suites, measure 355-710 sq. ft. and feature full balconies and sizable bathrooms. Many even boast double sinks and a deluxe walk-in shower, allowing you to rejuvenate without limitations.
Visit Amsterdam along the enchanting Rhine River >>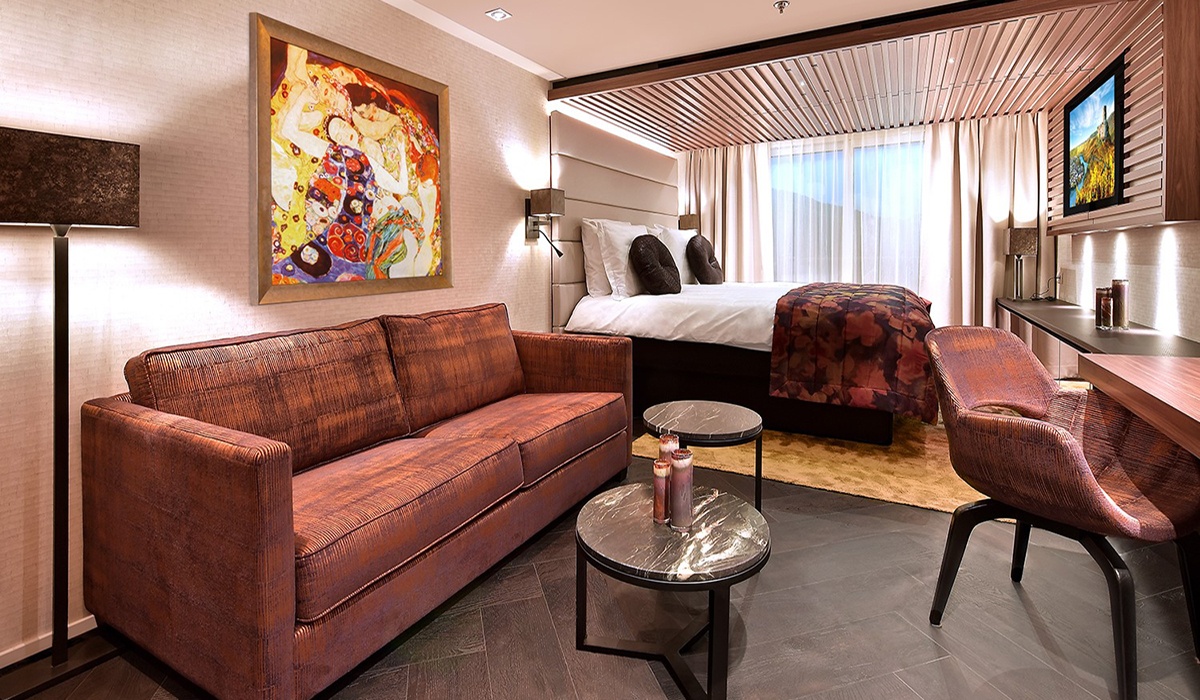 Aboard AmaMagna
From the moment you step aboard AmaMagna, you'll be greeted by her warm and welcoming staff with a flute of Champagne and a red rose from the Captain. From the Cruise Manager to the bartender to the stateroom steward, the smiling faces of the crew radiate just how genuinely they each care about your comfort and enjoyment while on board.
"I've had this unique ship on my mind for many years and am confident that now is the time to introduce my vision." - Rudi Schreiner, Co-Owner & President AmaWaterways
Whether it's personalized latte art in your morning coffee, a special anniversary cake made by their talented pastry chef or a personal invitation to the wheelhouse as the Captain maneuvers the ship, these are just a few of the gestures you can expect as part of AmaMagna's unparalleled service.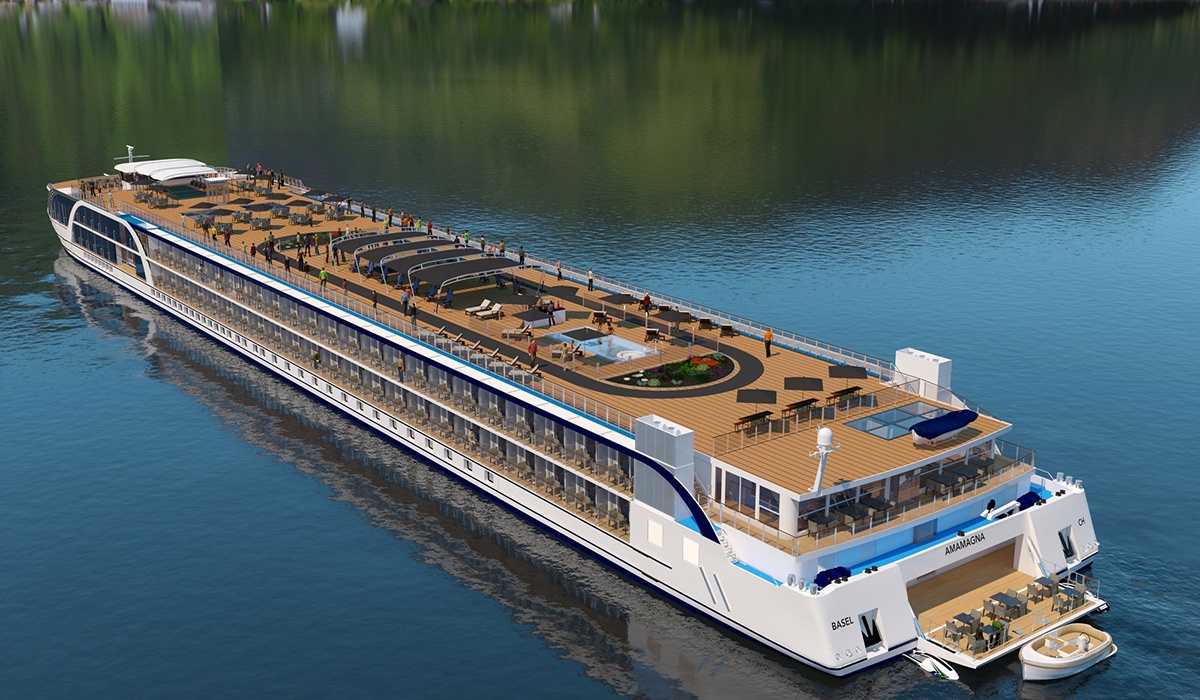 Leisure & Wellness Activities
From swimming in the Sun Deck pool to relaxing in the whirlpool to exercising in the fitness center, AmaMagna offers a variety of activities to accommodate everyone's tastes. Plus, you can participate in a new river-bound activity exclusive to AmaMagna. Board a Sundowner boat accommodating just 14 guests for an intimate excursion departing from AmaMagna's groundbreaking Water Sports Platform.
On select sailings you can participate in an Exclusive Concierge Golf Program to keep up with—or even improve—your game. You can also visit the hair salon, stop in one of two spas, or get a manicure and pedicure.
AmaMagna's expansive Zen Wellness Studio offers you the opportunity to participate in group classes focused on stretching, cardio and circuit training led by a professionally trained Wellness Host. Healthy, locally-inspired cuisine is also available throughout the ship, as are flavorful vegetarian and gluten-free dishes.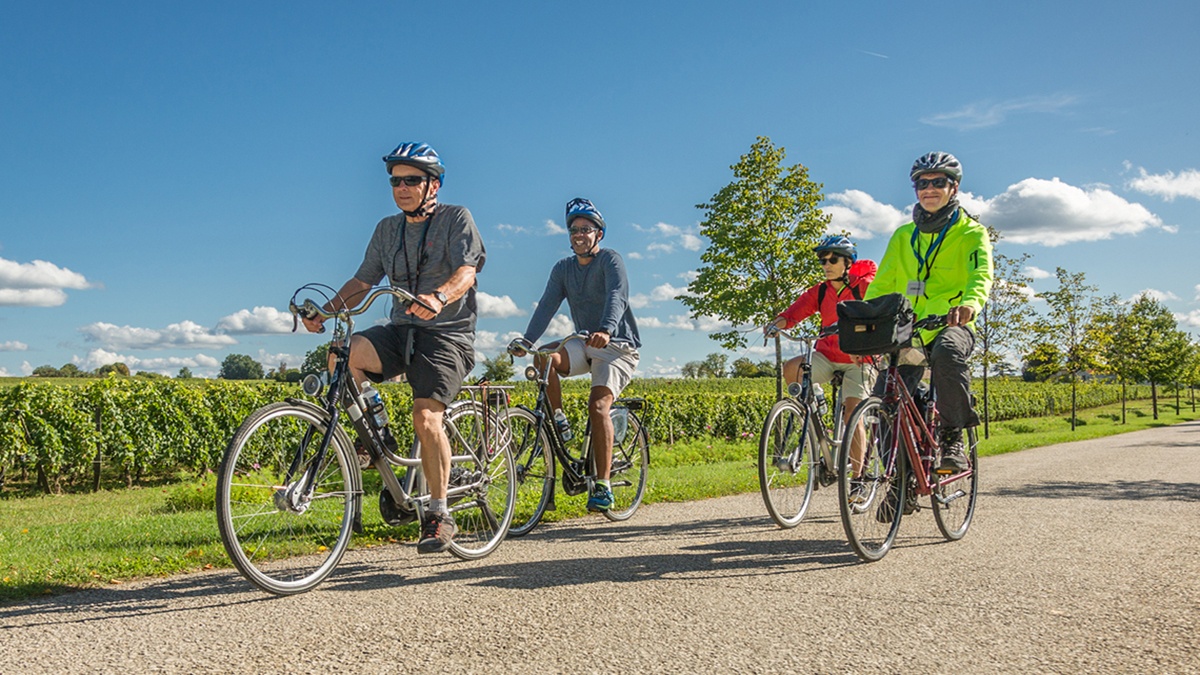 Experience amamagna
7-Night Romantic Danube | Vilshofen, Germany to Budapest, Hungary
Those longing for the romance of Old World Europe will travel into the heart of the continent where empires were built, kings and queens were crowned and world-famous music was composed and performed by the likes of Mozart and Beethoven. Grand European cities like Munich, Vienna and Budapest forever remain timeless.
What's Included:
Shore excursions in every port of call
All dining on board
Fine wine, beer and soft drinks with lunch and dinner
Internet access and Wi-Fi
Bicycles that you can use to explore on your own or join a guided bike tour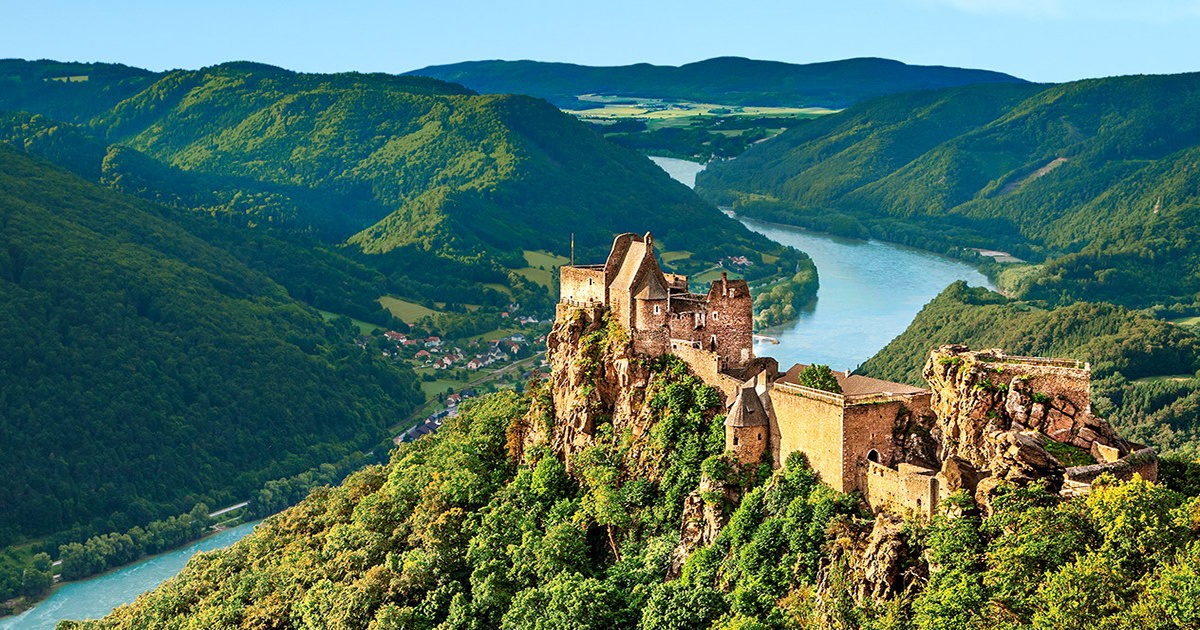 Admire the beauty of Austria's Lake District and the charming Czech mountain town, Český Krumlov. From grand abbeys and fortresses perched high above to iconic UNESCO World Heritage Sites, be romanced by the Danube with all her splendor..
From grand abbeys and fortresses perched high above the Danube to plentiful iconic UNESCO World Heritage Sites, be romanced by the Danube with all her regal and romantic splendor.
About AmaWaterways
An AmaWaterways river cruise is about more than the destination – it's the journey. We invite you to take one of our European river cruises, Asia river cruises, or Africa river cruises and see the world in luxury and comfort. Discover local culture and sights on included tours, and then hop back on your luxurious river cruise ship and sail to the next stunning city or charming town.