Forty-eight fortunate A&K guests have just returned home from a globe-spanning private jet vacation accompanied by Founder and Co-Chairman Geoffrey Kent, who handpicked the journey's exotic locales.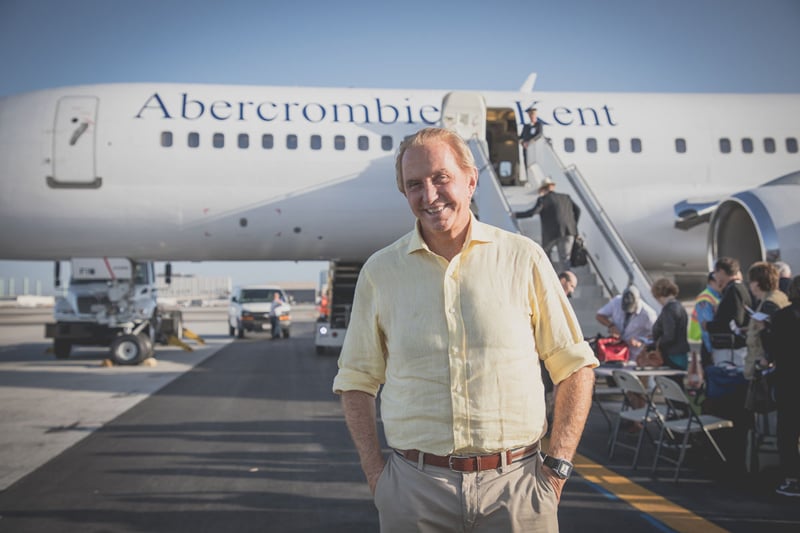 After meeting up with Geoffrey in Los Angeles, guests joined him and his wife aboard AK's exclusively chartered Boeing 757, flying in customized comfort, first to Hawaii and then onward to French Polynesia, Tasmania and Malaysia, where, in Borneo, they sought the elusive orangutan. Bhutan and Nepal beckoned next with a hike to Tiger's Nest Monastery and helicopter flights to Everest Base Camp. Flying northwestward, they explored Armenia, before finishing in Iceland, where the Northern Lights and deep glacial tunnels put a fitting coda on the ultimate luxury travel experience.
Geoffrey Kent was on hand to welcome guests to Los Angeles, where they would begin this incredible journey with him. Get a feel for how this epic adventure unfolded with these galleries of photos taken throughout the dazzling journey.
Read the full article here.