After 2021 the best thing for you might be a visit to one of Belmond's beach havens.
2021 was rough. It seemed like it would never end but, here we are happily enjoying 2022. The best thing you can do for yourself this year is to prioritize your well-being. For us, that means it is time to decompress at one of Belmond's Caribbean locations.
There are a lot of reasons we all need a vacation. Not only does vacation time improve morale when returning to work, but, vacations can reduce depression and anxiety. Relaxing settings like Belmond's La Samanna in St. Martin or Cap Juluca in Anguilla fit the bill. Both locations will immerse you in tranquil island life and fill your lungs with a fresh sea breeze.
Cap Juluca
Take relaxation to the next level at the most exclusive sanctuary on the shores of Anguilla. Cap Juluca is a dream-like escape, located on the Caribbean's most beautiful beach. Once you settle in you will feel the breeze blowing across your room's private terrace. Every room is a beachfront haven ready to help you decompress. At Cap Juluca, discover an island famed for pristine sands, broad coral reefs, and an unmissable culinary scene. Or simply breathe the sea air, relax, and let the hours float by.
From the pristine sands of Anguilla's famed platinum beach to the inviting, cool interiors of Cap Juluca rooms and restaurants, every part of this luxury Anguilla hotel is designed to enchant. Whether soaking up the sun, diving into the azure waves, or simply making the most of your downtime with family and friends, Cap Juluca has every facility to make your dream Caribbean getaway a reality.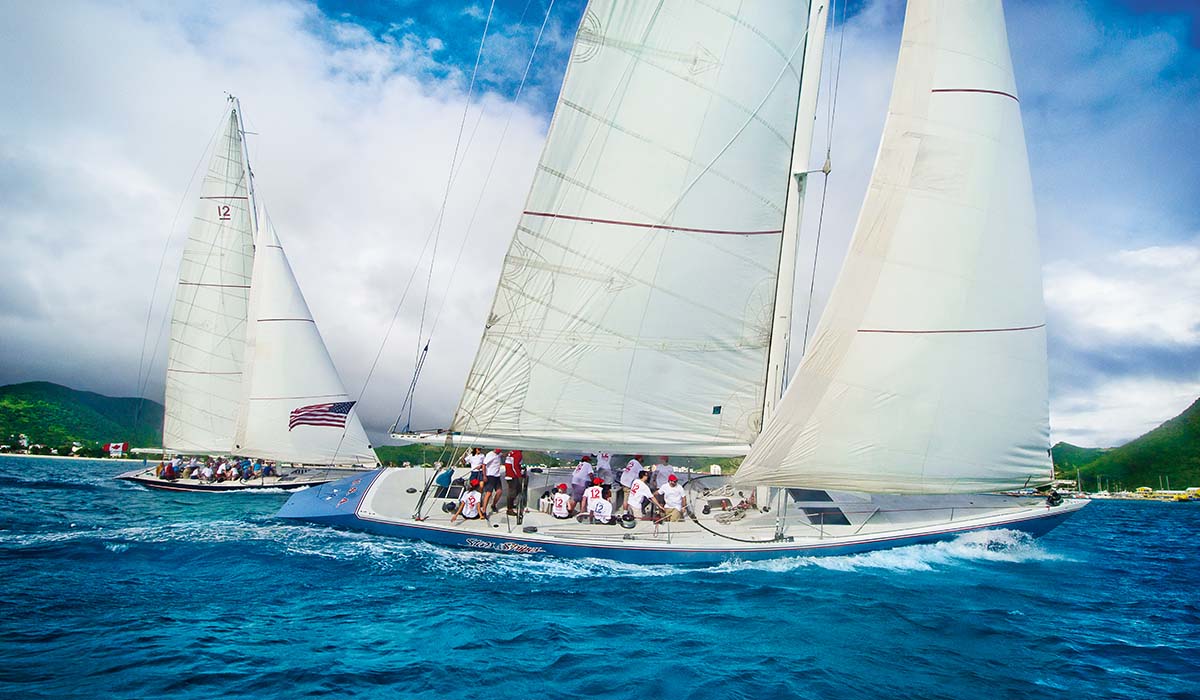 Caribbean pursuits at Cap Juluca
While relaxing on the beach helps conquer the 'stress' hormones, getting active in the beautiful Caribbean water is sure to promote serotonin production. Guest can sail around the island, kayak from one inlet to another, play a variety of sports, go fishing with locals, or snorkel in the bay. From sailing lessons to kayaking through hidden coves and bays, there's no end of thrilling things to do in Anguilla.
La Samanna
For your early spring wind down, you may want to check into the ultimate St. Martin luxury resort. From dazzling white buildings to an azure sky and a platinum stretch of private beach is dotted with cabanas you'll feel yourself unwind as soon as you arrive.
Constantly ranked among the region's top ten hotels, La Samanna is a garden paradise. Enjoy an alfresco massage or lie in a hammock, lulled by the waves. Whether you take a day cruise around the island or savor a sumptuous private dinner by the shore. There's always a great way to destress.
Just because it is relaxing doesn't mean you'll be bored. Perched beside one of the most spectacular private beaches in the French West Indies, La Samanna is as dazzling as the crystal clear waters that lap the sand. Sink into a chic suite, designed to reflect the hypnotic shapes and colors of sea life. Then dress to impress and sample the world-class restaurants, before diving into the island's vibrant social scene.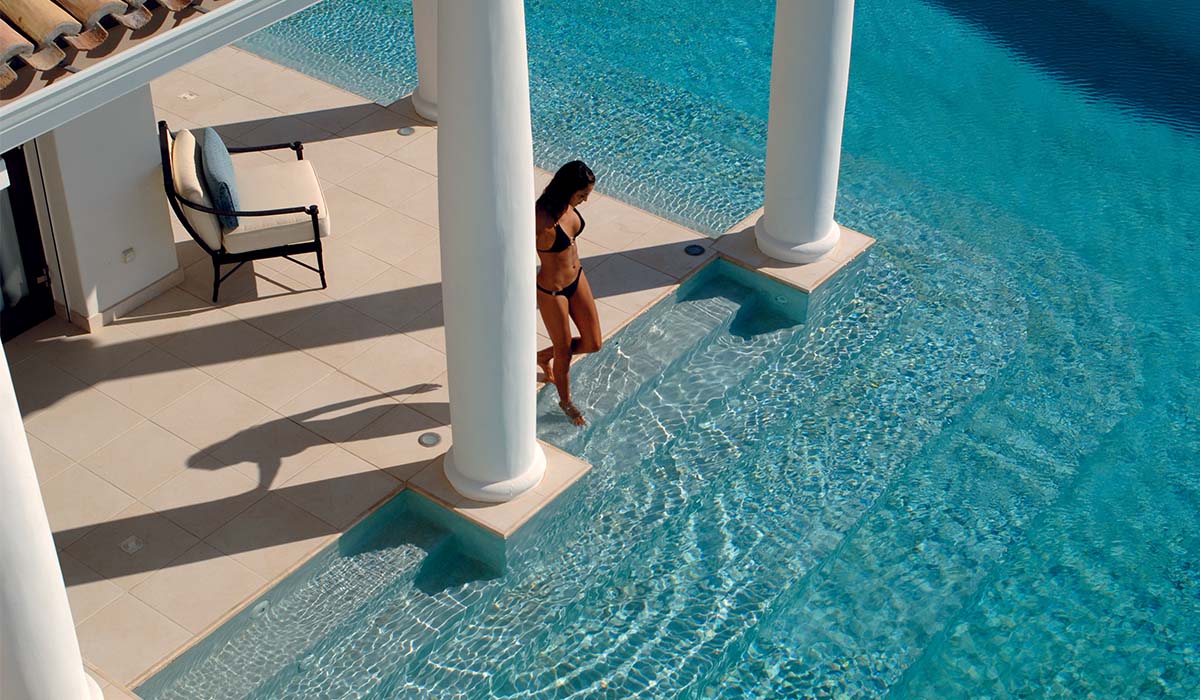 The Spa at La Semanna
If you're looking to decompress, chances are you may make a stop at the spa. While all Belmond spas emphasize luxury, La Semanna is one of the best. Unwind in their candlelit Caribbean spa resort, where treatment rooms open out onto lush tropical gardens. Recline for an indulgent Roucou pre-tanning treatment before hitting the sun-drenched beach; relax with a tropical Lomi Lomi massage, or add a little polish to your vacation with a classic French manicure. There's no better place to relax.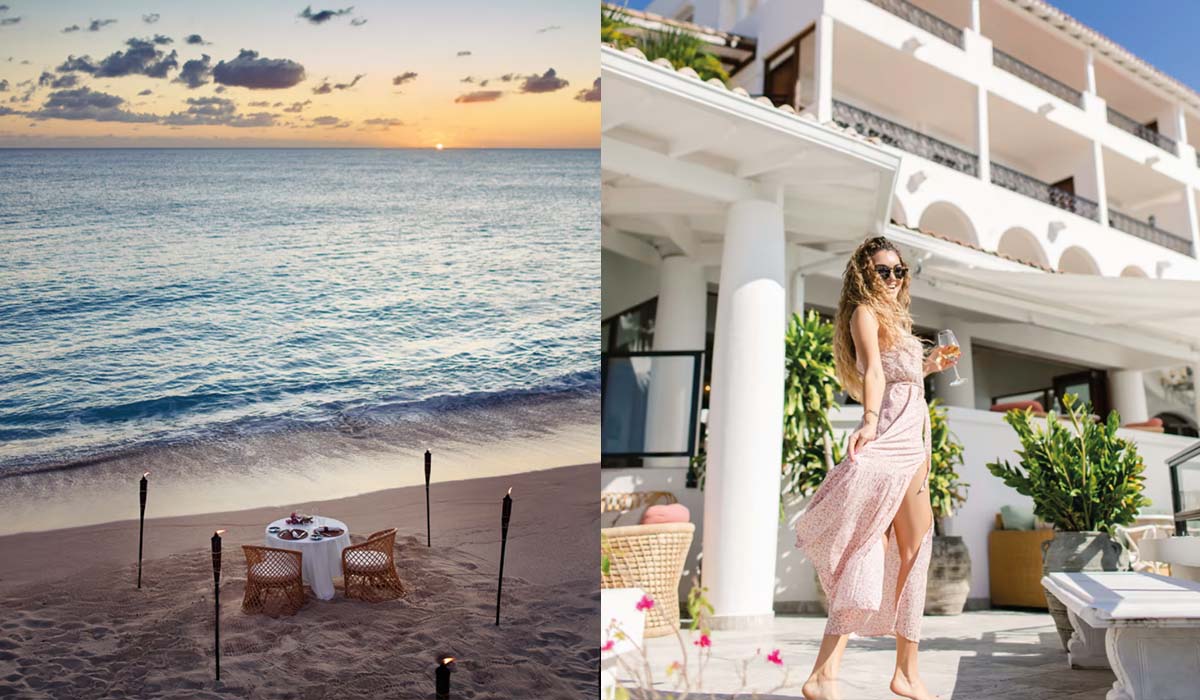 Belmond Bellini Club
The invitation-only Bellini Club gives access to generous rewards, as well as exclusive tools and resources and key contacts at Belmond properties across the globe. From priority status to dedicated Bellini Club Concierge, the Bellini Club is the cherry on top for Belmond.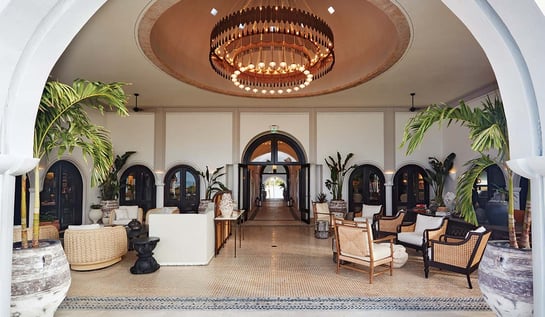 About Belmond
Belmond joined LVMH Moët Hennessy Louis Vuitton in April 2019, reinforcing their place among the international leaders in luxury. For over 40 years Belmond has followed the pioneering spirit and passion for authenticity to create and uncover some of the world's greatest travel adventures. Today, the Belmond collection includes one-of-a-kind hotels, trains, river cruises, and safari lodges in stunning destinations across the globe. Each has an incredible story to tell.