Opening Soon - Summer 2023 Expedition Voyages
Be among the first to sail on board Seabourn Pursuit during her inaugural season, starting with a "Fire and Ice" voyage on April 4, departing roundtrip from Reykjavík, Iceland. Or check remote regions of the world off your bucket list on board Seabourn Venture, as she explores Svalbard, Norway and Russia. Let Seabourn take you deeper into unexplored regions only accessible by expedition ship. Summer 2023 voyages open for sale this December! Contact your Travel Advisor to book.
Passage Voyages
A sure highlight of their Expedition ship seasons are voyages through the Northeast Passage and Northwest Passage. Reserve your spot on these exceptional voyages to experience the remote and breathtaking regions.
The Northeast Passage onboard Seabourn Venture
25-Day Journey Across the North East Passage
July 29, 2023 | Tromso to Nome
Navigate across top of Norway and Arctic Russia and discover immeasurable frozen landscapes with delicate flora, search for marine life and polar bears and explore the transformative nature of the area. Discover how sea ice has shaped the history of the region.
The Northwest Passage onboard Seabourn Pursuit
22-Day Journey Across the North West Passage
August 27, 2023 | Kangerlussuaq to Nome
Traverse the most infamous passage in the world; one whose exploration history is more fascinating than any other region on earth. Discover the people of the Arctic, navigate the challenging geographical gap in Bellot Strait and see how changing climate affect the regions we visit.
Seabourn Pursuit Inaugural Season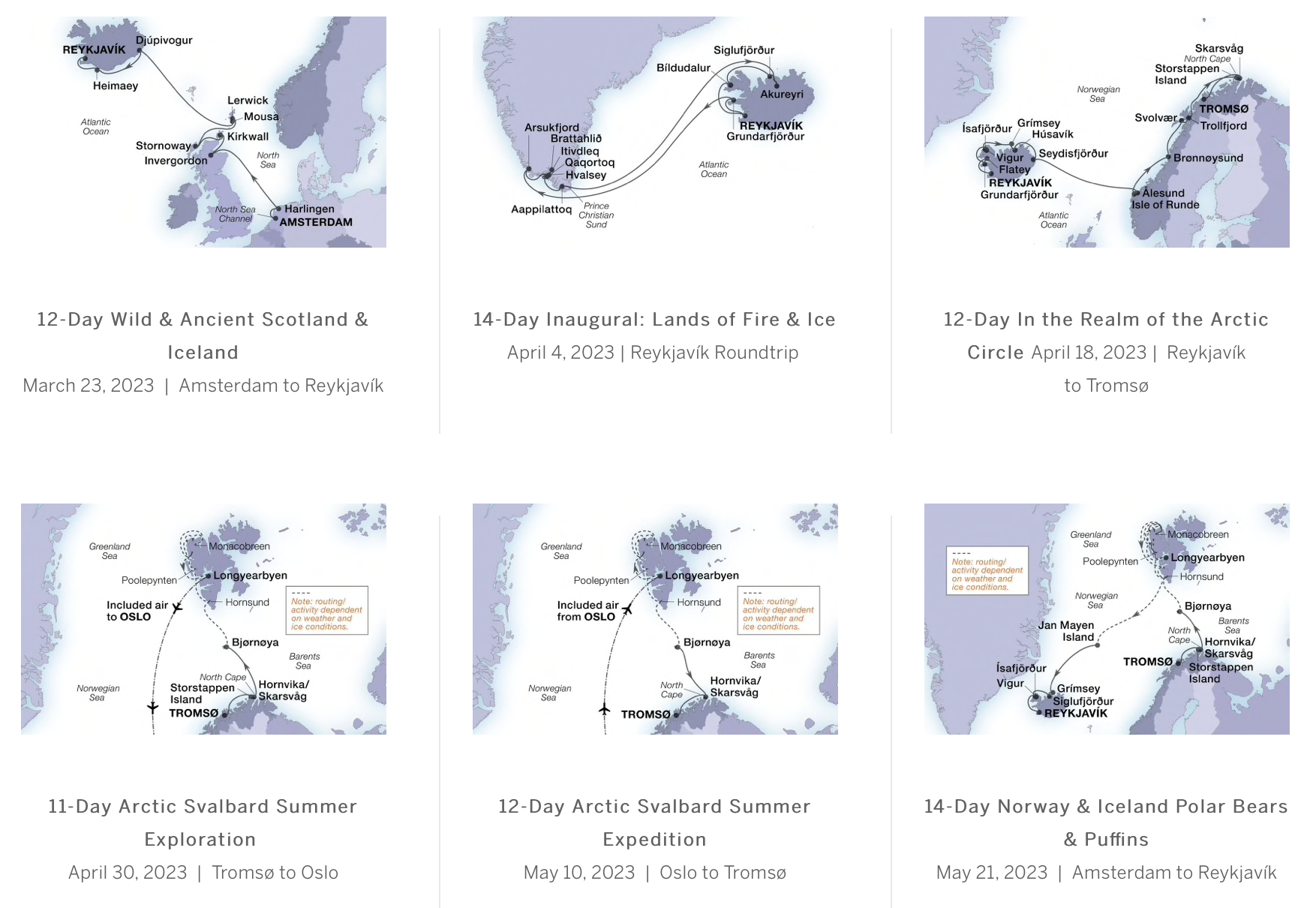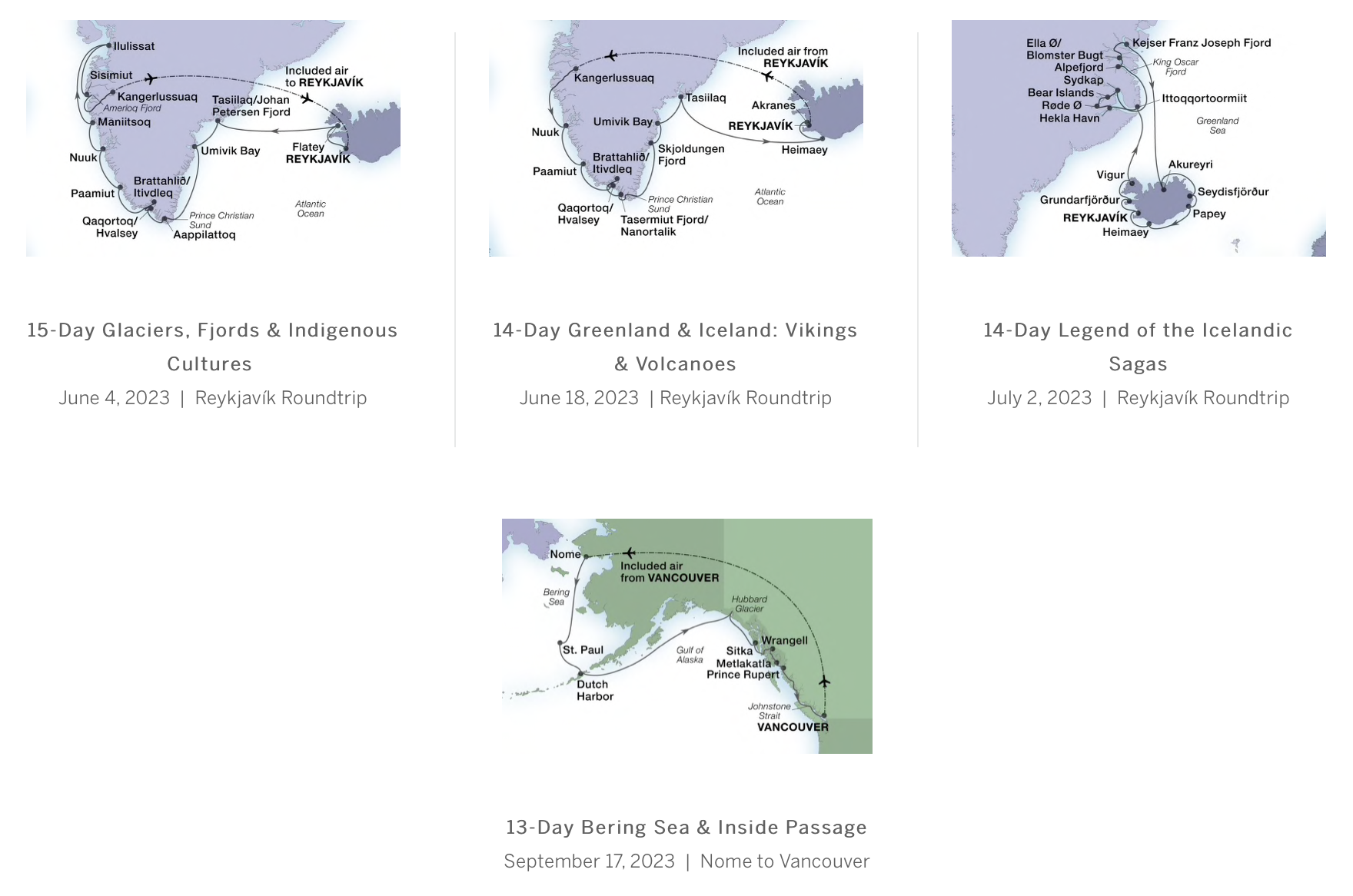 Seabourn Venture - Summer 2023