Explore The Unknown
Embark on a once-in-a-lifetime adventure with a pre- or post-cruise Discover Denali Experience land tour with Oceania Cruises. Enjoy an enriching natural history tour led by a knowledgeable naturalist that will give you insider access to areas of Denali National Park not normally accessible to the public. See big, bold and genuine Alaska by following its scenic highways and famed Alaska Railway into rustic towns and through majestic Denali National Park. While cruising Alaska is an experience in the wilds, it will leave you at peace having connected with the raw and rugged wilderness from the comfort of a luxurious ship.
Quiet your mind as you traverse Icy Strait Point and you might hear the call of humpback whales before they breach the surface. Feel your blood pressure lower as you kayak the peaceful waters of Clover Pass in search of the majestic bald eagles that nest and hunt in Tongass National Forest. Cruising Hubbard Glacier, the weight of the world shrinks as you behold the awesome power of water and ice, and the song and dance of native cultures is another powerful reminder to celebrate and honor the world in which we live. Bears, eagles and whales…Alaska's abundant wildlife never ceases to amaze us. The state's nutrient-rich water is an ideal feeding location for humpback whales prior to their astonishing 3,000-mile migration to Hawaii, while on land black bears make their way to rushing streams full of salmon. Enjoy a glimpse of the amazing species you will witness, from hunting black bears to iconic bald eagles perched high in the treetops. Why not experience it all in person?
Sit In Awe of Alaska
Sailing to Anchorage is a rare treat, as most cruise ships never venture into picturesque Cook Inlet to reach Alaska's largest city. While surrounded by natural beauty, Anchorage also offers cosmopolitan attractions such as the Anchorage Museum, which emphasizes art and technology through experiential exhibits. Ride the trolley for an excellent overview of the city.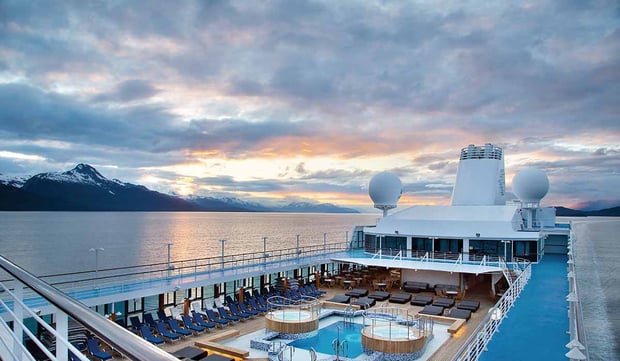 Founded by gold miners in 1896, Homer, Alaska still attracts adventurous travelers who love the great outdoors. It's particularly beautiful during the summer, when wildflowers are in bloom and the hills behind town are lush green. A great starting point is the Pratt Museum, featuring exhibits on native culture, history and fishing. For a state capital, Juneau maintains a surprising small-town charm, in part because it can only be reached by sea or air due to the surrounding wilderness. Collections from the indigenous people are displayed in the Alaska State Museum. Visit Mendenhall Glacier for outdoor adventure. While most cruise ships merely turn around here, Regatta actually calls on Seward, which is named for the U.S. Secretary of State who negotiated the purchase of Alaska from Russia in 1867. The Seward Museum is a treasure trove of artifacts. The Alaska SeaLife Center showcases the abundant marine life, and nearby Chugach National Forest is a natural paradise.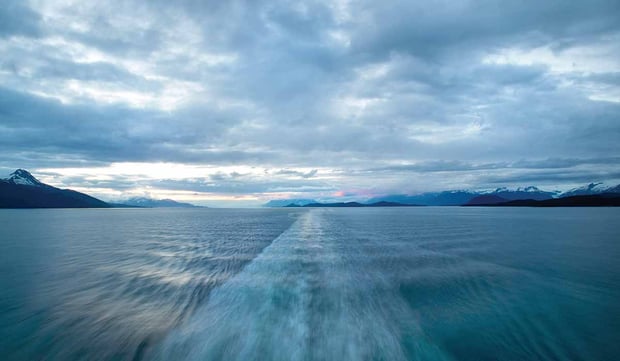 2020 heralds Crystal's 30th year of award-winning luxury travel. Since 1990, Crystal Cruises has been committed to providing industry-leading standards in Service, Space, Quality, Choices and Destinations, and today they are the only cruise line to offer experiences by Ocean, River, Yacht and Expedition. Discover Crystal... Where Luxury is Personal.