Is one of the deciding factors in choosing your next travel destination the culinary scene? Well, you aren't alone. If you're a foodie looking for an epic journey around some of the world's culinary capitals, these cities in Southeast Asia need to be at the top of your bucket list.
"Eating in Southeast Asia is always an exciting affair. That's because every meal combines a few simple, but necessary, things: color, flavor, and fresh ingredients. It makes for food that's incredibly delicious and, to any traveller's delight, fairly inexpensive."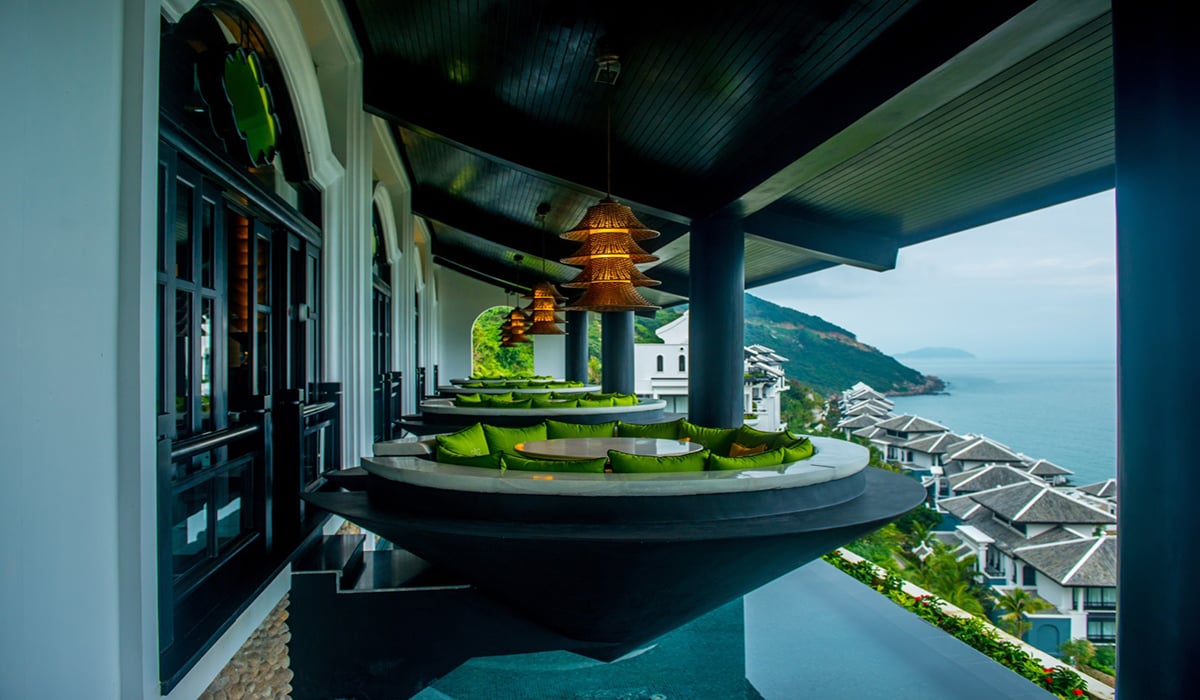 Da Nang, Vietnam
The charming old town of Hoi An is home to quaint lanes of ancient shophouses and chic restaurants. The imperial city of Hue, the capital of Vietnam's last dynasty, the Nguyen, is just around 100 km to the north, but worth the trip to explore its many monuments, such as the Citadel and various royal tombs of the Nguyen emperors.
Just beyond Hoi An lie the beautiful Cham Islands and the incredible ruins of My Son—the spiritual center of the 1,000-year-long Champa Kingdom, where ancient temples dating from the fourth to the 14th century are dedicated to the Hindu god Shiva.
Where to Stay:
Welcome to a magical, one-of-a-kind destination where natural beauty, vibrant culture and fascinating history all share the spotlight. The InterContinental Danang Sun Peninsula Resort is located near three UNESCO World Heritage Sites and set among the pristine beaches and unspoiled forests of Son Tra Peninsula.
The surrounding Son Tra Peninsula is an area of outstanding natural beauty, home to lush tropical forests and golden beaches. A government protected area, the peninsula covers 3,000 square kilometers and is home to over 300 varieties of plants, many rare and endangered species of animals, including the extremely rare red-shanked douc langur.
Secrets to Artisanal Cuisine - Cooking Class
Discover secrets to culinary arts at the Interncontinental DaNang Sun Peninsula Resort's famed cooking class. Under the guidance of talented chefs at Citron restaurant, you will have a chance to get hands-on experience with latest culinary techniques, knife skills and ingredients pairings. After class, be amazed by savoring dishes of your own delightful creations.
Book with us and receive:
Upgrade on arrival
Daily Buffet breakfast, for up to two in room guests at Citron
$100 USD Equivalent Food & Beverage credit
Early check-in/late check-out
For Peninsula Suite or Pool Villa Bookings: Roundtrip transfers per room per stay
Complimentary Wi-Fi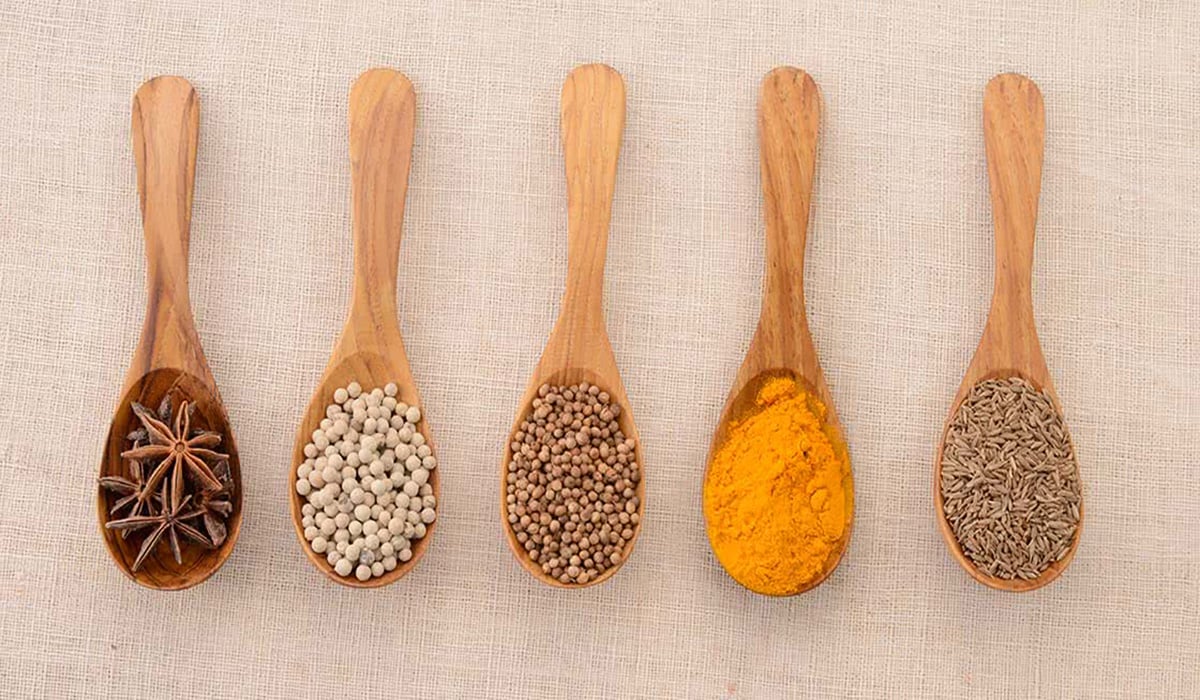 CHANG MAI, THAILAND
Learn to create your favorite Thai recipes in a step-by-step cooking class
Meet your master chef instructor during breakfast and participate in the traditional ritual of making merit at ourspirit house, before travelling by three wheeler tuk-tuk fora fascinating local market tour.
Return to the resort to learn about Thai and Northern Thai cuisine's cultural significance and health benefits, indigenous ingredients and cooking equipment, as well as convenient replacementsto use at home. Choose from a menu of authentic regional recipes from across Thailand, including age old northern specialties. Cook your favorites in a step by step class in the colonial house garden, and savour your creations for lunch witha glass of wine.
*Spice Spoon classes take place at Anantara Chiang Mai Resort. Private classes are also available for guests residing in a Three Bedroom Suite.
Book with us and receive:
Upgrade on arrival
Complimentary Full Breakfast for two daily for duration of the stay
A complimentary 50-minute massage for up to two people
Early check-in/late check-out
Complimentary Wi-Fi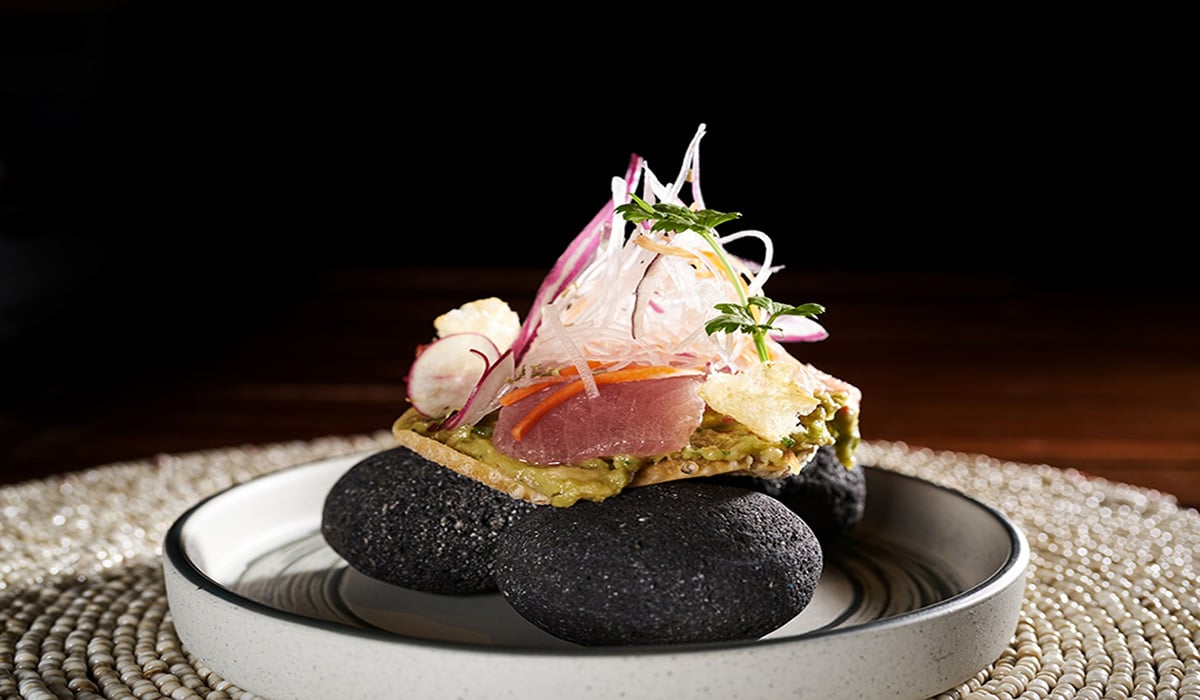 Bali, Indonesia
Bali's unique cuisine is influenced by Indonesian, Chinese and Indian culture with widespread use of spices, blended with the fresh vegetables, meat and fish. These culinary traditions are distinct from the rest of Indonesia, with festivals including many special dishes.
Where to Stay:
Six Senses Uluwatu, Bali offers an eclectic range of cuisine both as an ode to Balinese food culture and internationally influenced cuisines. Guests are taken on a culinary journey of local and fresh ingredients with every dish. All the bars and restaurants offer uninterrupted views of the Indian Ocean.
Yangon, Myanmar
Find some of the finest restaurants in Yangon within tropical gardens dotted with lotus ponds. Lunch on a medley of exotic delicacies at Burmese Table. Mix European fare with local favourites at Mandalay Restaurant. Sip cocktails by moonlight in our alfresco lounge. At Belmond Governor's Residence, there's something to tempt you at any hour.
A Myanmar Cookery Adventure
Peruse a bustling local market to learn about the exotic ingredients central to Myanmar cuisine. On your return, Belmond's expert chefs will guide you in the preparation of a delcious traditional salad. For an extra treat, why not upgrade the experience to include a tasty buffet lunch?
Book with us and receive Belmond Bellini Club Benefits:
Upgrade on arrival, subject to availability
Buffet breakfast daily for up to two in-room guests, served in restaurant
A complimentary 50-minute massage for up to two people, per room, once during stay
Early check-in/late check-out, subject to availability
Complimentary Wi-Fi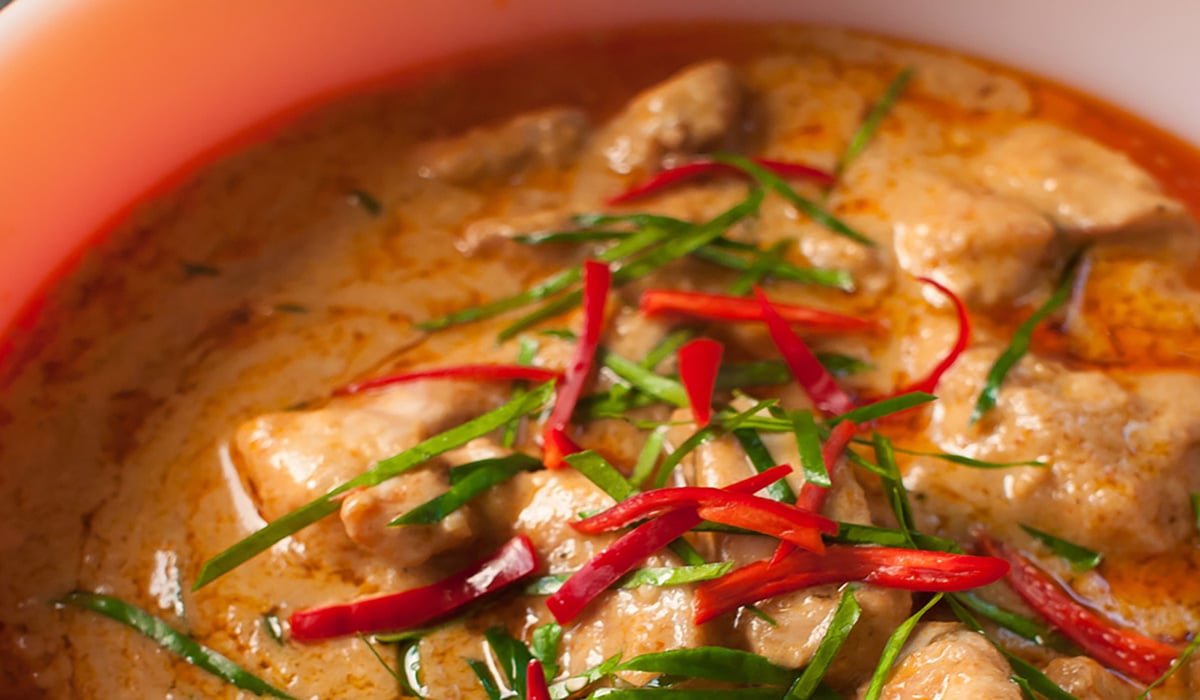 LUANG PRABANG, LAOS
Luang Prabang, the former royal capital of the country and a UNESCO World Heritage city, is a leading Buddhist centre with hundreds of temples and monasteries, from the most humble that encompasses a mere courtyard and a few stones, to the grandest, such as Wat Ho Pha Bang, whose golden carved pillars and sloping mosaic-tiled roofs glint brightly in the sunlight. Not only is Laos a retreat of serenity for the soul amidst the loud clamour of modern life, it is also a place where gastronomic nourishment is a delight. Traditional dishes combine with the strong cultural French influence to produce some amazing culinary delights.
The Markets
Begin your food (and cultural) journey at the Morning Market, located all along the alleys between the main street of Sisavangvong and the Kong River. Here you will find an array of familiar items — fruits, vegetables, live chickens, and fresh fish from the river — alongside an assortment of such local fare as grub worms and other insects, water buffalo ears, freshly-gutted tadpoles, and honeycomb filled with live, wiggling larvae. The vendors chat with each other as tourists and locals alike peruse their stalls.
There is also a famous Night Market every evening along the main street, where you'll find not only food (including many stalls offering prepared street eats), but also artisan crafts, fine antiques, clothing, toys, flowers, and music.
Read more about Luangs Prabang's cuisine & cooking classes here.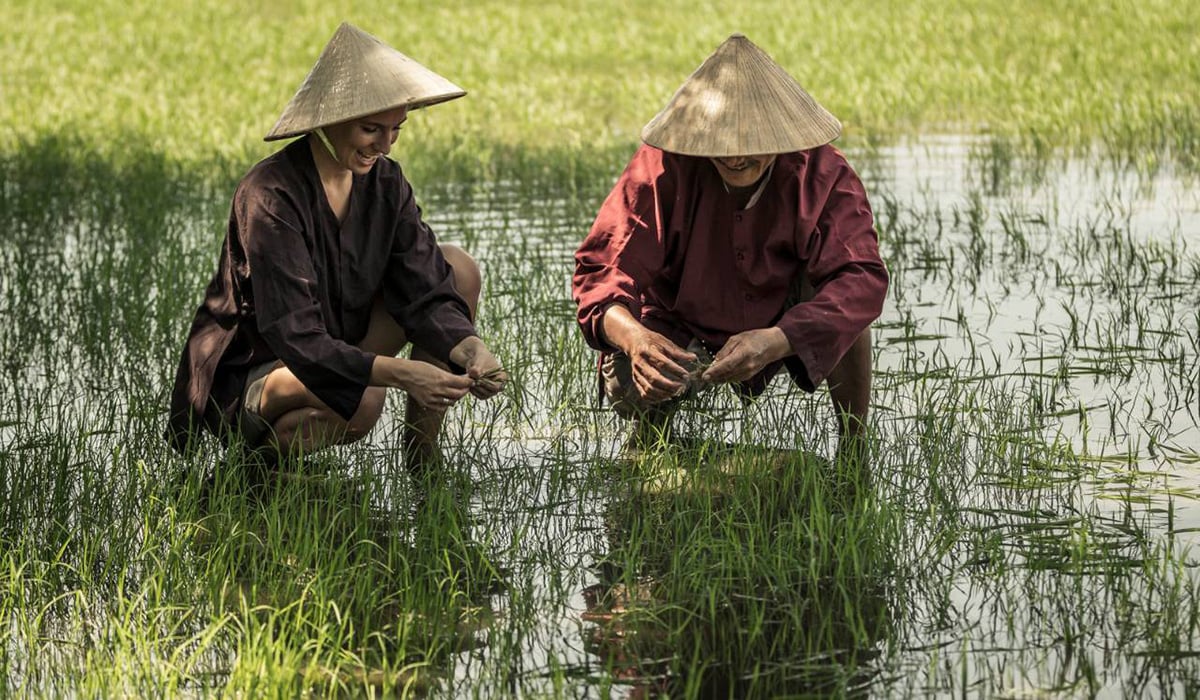 Hoi An, Vietnam
Vietnamese cuisine uses very little dairy or oil, making it one of the healthiest in the world. Fragrant herbs and local vegetables take centre stage, and ingredients are as fresh as they come, handpicked onsite at Four Seasons Resort The Nam Hai, Hoi An daily. Each dish is a perfect balance of taste, texture, fragrance and colour. The cuisine's five fundamental taste elements – spicy, sour, bitter, salty and sweet – are kept in synchronicity through the extensive use of fresh herbs, spices and aromatics. Combined according to ancient principles of yin and yang, they enliven the senses and bring harmony and good health to the body (many of them have powerful medicinal properties).
The Nam Hai Cooking Academy
The Nam Hai Cooking Academy showcases centuries of culinary history, home-grown ingredients and Chef Tran Thi Hong's expert knowledge of traditional flavours and unique techniques. Daily culinary themes span the length of the country – from Hanoi's haute cuisine to Hoi An's street food, traditional imperial dishes to local favourites – with each day's cooking supplemented by an excursion to a local place of culinary interest. Whether on a single or multi-day course, students have access to their own personal cooking station and professional hands-on tuition from some of the best Vietnamese chefs in the business.
Book with us and receive Four Seasons Preferred Partner Benefits:
Daily full breakfast for two
$100 hotel credit
Upgrade on arrival
Complimentary wi-fi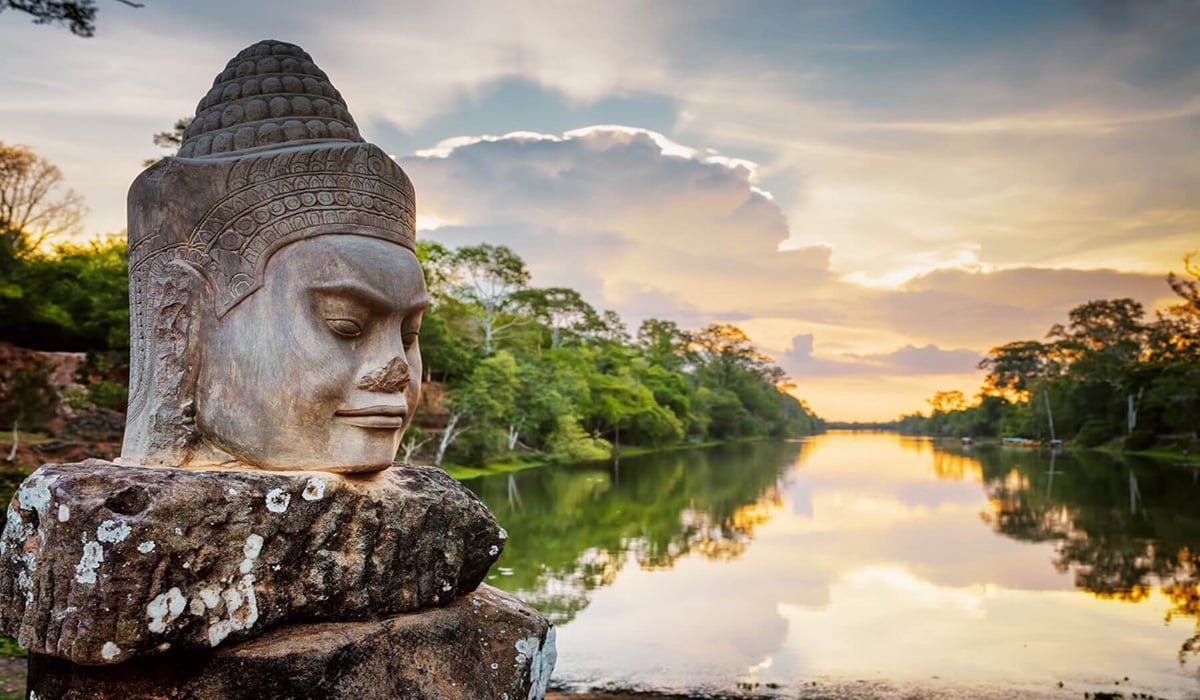 Featured Cruise: Riches of the Mekong
7-Nights Aboard the AmaDara

Your journey aboard Ama Waterways' AmaDara begins in Vietnam's capital, Hanoi, followed by an excursion to breathtaking Ha Long Bay for an overnight stay aboard an elegantly appointed ship. A short flight to Siem Reap brings you to the gateway of the ancient Khmer empire where you'll explore the temples of Angkor Archeological Park.
Unleash your inner adventurer as you explore Angkor Wat's amazing temples, including Banteay Srei, Angkor Thom, the Terrace of the Elephants, the pyramid temple of Bayon, Ta Prohm—the vine-covered "jungle temple"—Angkor Wat and other key sites. Cruise along the Mekong as you are transported back in time to another era, where the rhythms of the countryside move at a slower pace and allow for fascinating glimpses into a traditional way of life.
After visiting rural villages, local workshops and markets, a monastery and two capital cities, conclude your cruise with a two-night stay in Ho Chi Minh City—once known as Saigon and the "Paris of the Orient"—now a bustling economic boom-town that offers a heady mixture of historic and modern delights.