Luxury travel knows no bounds; discover the ultimate luxury experiences in Hawaii.
Bask on the beaches, swim with dolphins, take it all in over 18 holes, taste local cuisine, or sip cocktails poolside. No matter what your vacation style is, the luxury hotels of Hawaii will welcome you.
These remarkable properties will engulf you in comfort. From your arrival experience to your morning coffee, these luxury accommodations elevate the Hawaiian experience. Curated cuisine, serene pools, contemporary touches, and elements of Aloha beckon the luxury traveler.
What is Aloha
With ancient roots, Aloha comes from one of the oldest spoken languages in the world. Aloha is a Hawaiian word that can mean love, affection, peace, compassion, and mercy. There is an inherent depth to Aloha for native Hawaiians. Aloha can mean much more for locals as a concept that links the head and the heart. Aloha represents a connection with others, particularly positive feelings for one another.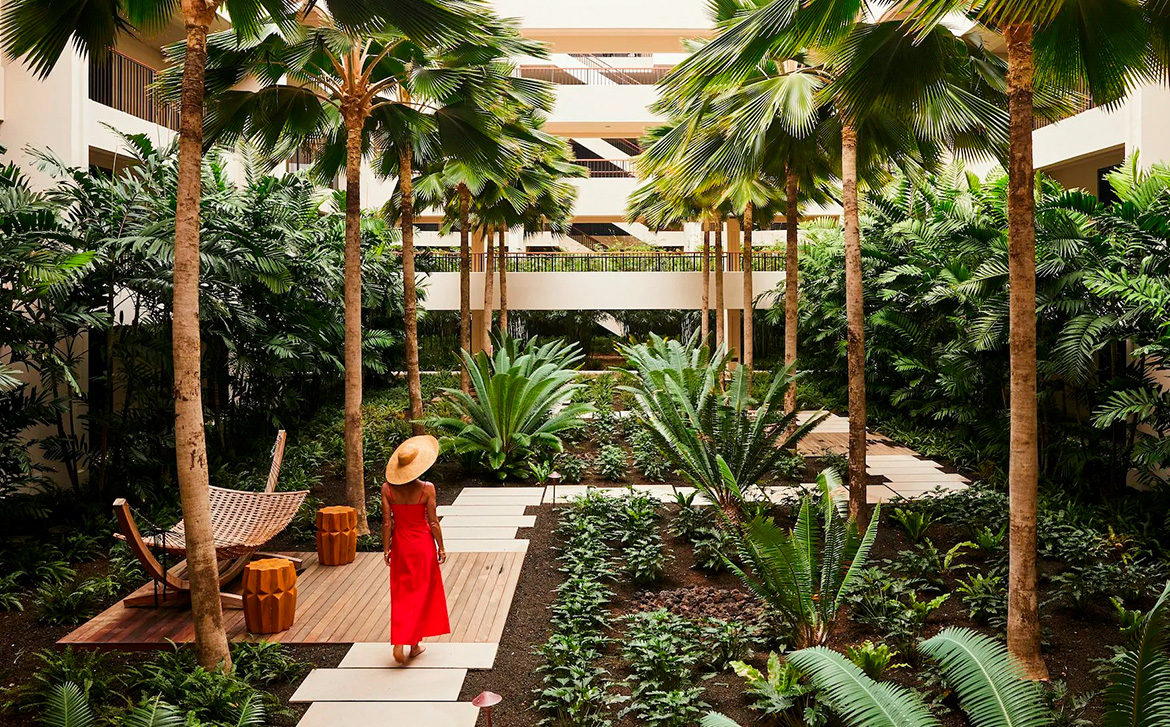 The Hawaiian Experience
A true luxury vacation means more than high thread counts and incredible villas. With the astonishing culture on the Hawaiian islands, these luxury properties are true to their history through guest experiences. The perfect Hawaiian vacation is made through Hawaii's incredible culture.
Spend time in Sensei Lana'i's outdoor rainforest shower. Share greetings of Aloha over breakfast. Take in aerial views on a private helicopter tour from Mauna Lani. Hike land once cherished by Hawaiian royalty. Experience sunset rituals, guided hikes, and e-bike tours on Hanalei bay's sustainable getaway.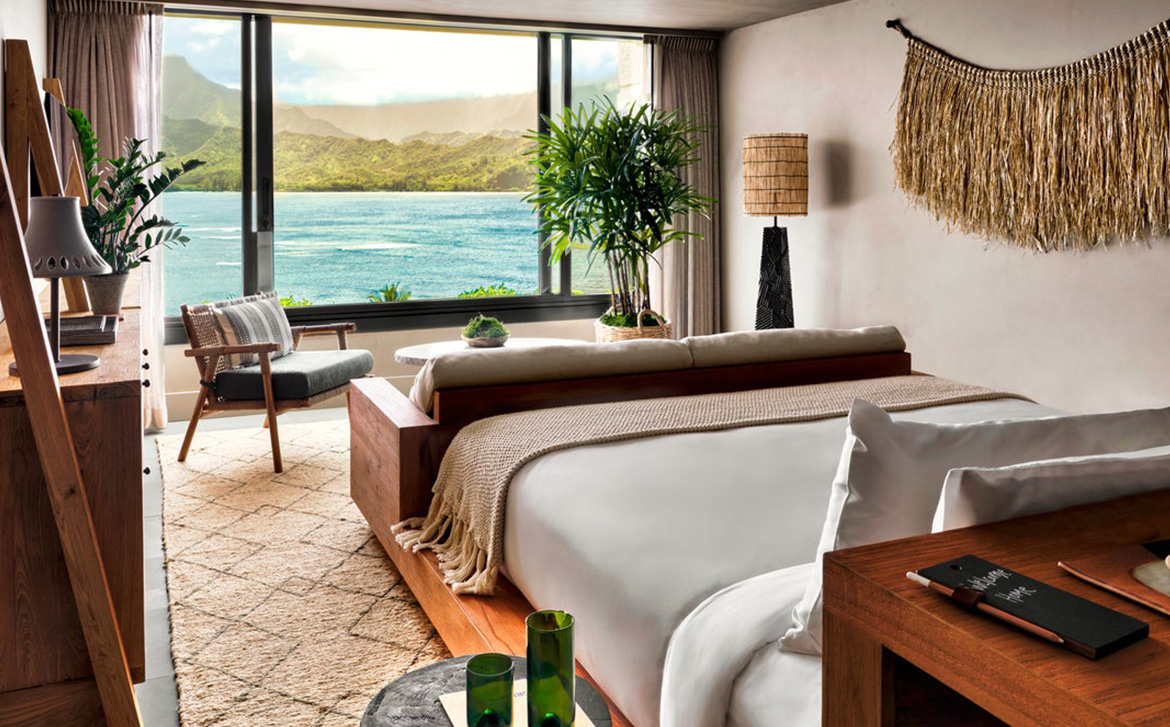 Luxurious Island Style
One Hanalei Bay
Designed to be one of the world's premier wellness resorts, 1 Hotel Hanalei Bay harnesses the healing power of Hawaii's Garden Isle in everything from its spa treatments to its sustainably sourced farm-to-table cuisine. The 252 rooms and suites bring the outside in with native greenery, organic cotton linens, and views of Kauai's lush landscape. And onsite nutritionists, integrative doctors, and meditation guides help you better understand mind-body balance and your connection to nature.
Book with benefits: When your MVT advisor plans your trip, you can be treated to an upgrade on arrival, daily breakfast for two, $100 resort, spa, or hotel credit, early check-in, and late check-out.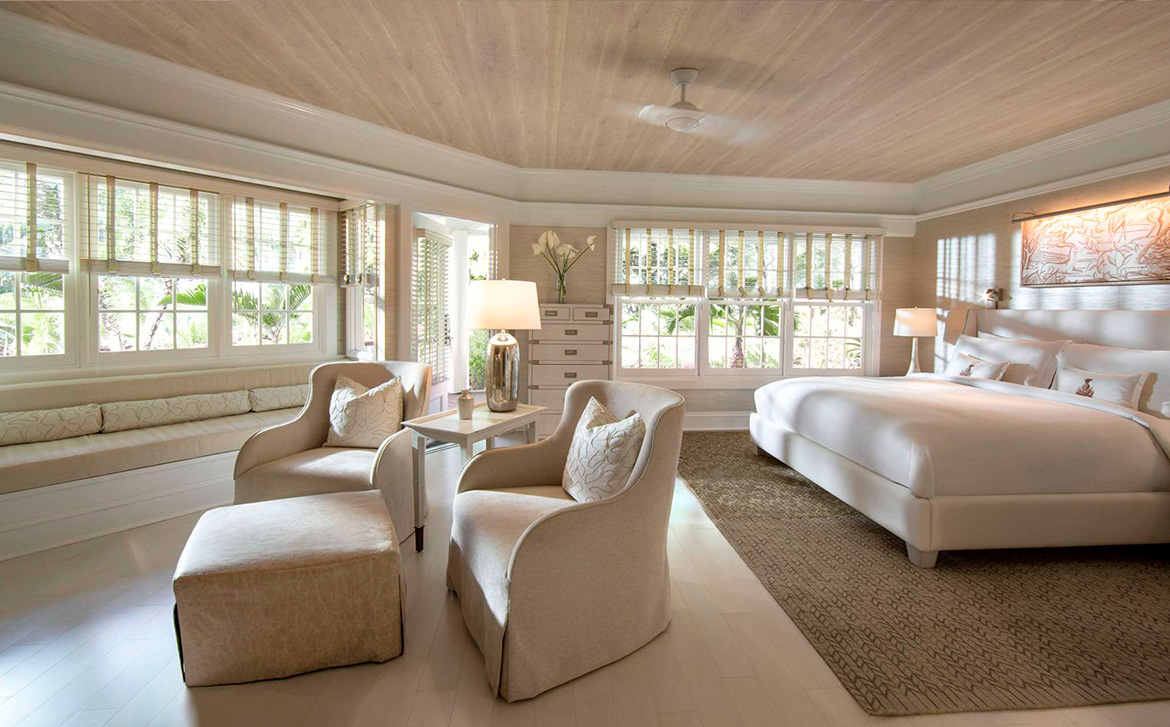 Mauna Lani, Auberge Resorts Collection
Nestled along the dramatic Kohala Coast and in the piko, or center, of five great mountains, Mauna Lani is a sacred oasis where generations of families and friends have made memories on soulful lands once cherished by the greatest of Hawaiian royalty. Greet the morning sun as it rises above the mountains' peaks from the seat of an outrigger canoe. Talk stories with friends old and new at the Great Lawn as the sounds of ocean waves and laughter mingle. Dine amongst the company of loved ones at CanoeHouse, where locals have savored the island's bounty for decades. As you walk this storied coastline, breathe the rejuvenating salt air, and swim in the crystalline waters, you feel the same mana, or spiritual energy, that first captivated legends like King Kamehameha I and Francis H. I'i Brown.
Book with benefits: When you book this property with an MVT advisor, they will elevate your experience. You can be treated to an upgrade on arrival, daily breakfast for two, $100 resort or hotel credit, early check-in, and late check-out.
Sensei Lana'i, A Four Seasons Resort
This is a place designed with zen on the forefront. This island sanctuary combines wellness, serene architecture, and lush gardens to create the ultimate wellness retreat. Step into your private spa hale, onsen bath, or light-filled room that harmonizes with the tropical landscape. Experts will craft a customized program that balances wellness, culture, recreation, and technology to guide your journey to greater well-being. Reinvigoration is paramount, with endless adventures designed to energize and soothe. Try the outdoor rainforest shower, jungle canopy zip-line course, or rhythmic yoga. Then refuel with fresh dishes at Nobu for Lāna'i.
Book with benefits: MVT is a Four Seasons Preferred Partner, which means VIP treatment for all MVT clients. When your MVT advisor plans your trip, you can be treated to an upgrade on arrival, daily breakfast for two served in Sensei by Nobu, $100 resort or hotel credit, early check-in, and late check-out.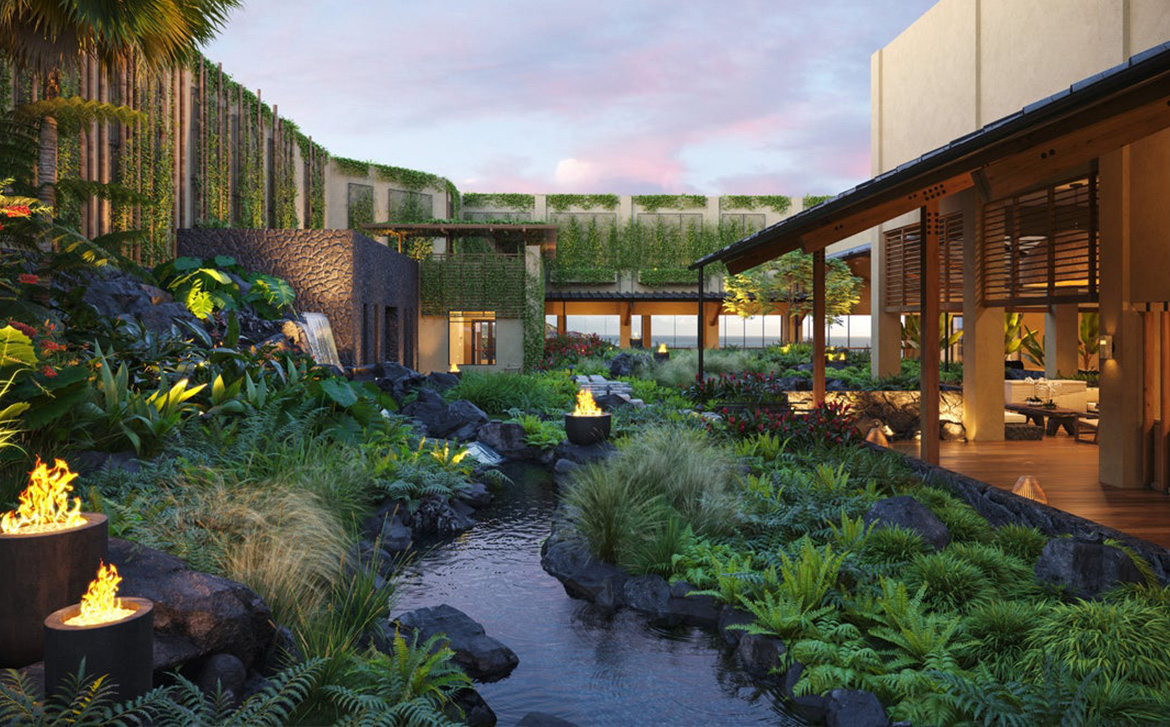 Travel Tip: Plan time to relax

While seeing the world is an incredible driver for travel, slowing down in stunning places, like the luxury resorts of Hawaii, is equally essential. Ensure you feel recovered before returning home by adding slow days at the end of your itinerary. Book the massage, spend the day relaxing by the pool, reconnect with your loved ones, and discover the spirit of Aloha before returning home.