Living Portraits of the Pacific Northwest
Book your next cruise with American Queen Steamboat Company and save up to $3,700. Embrace dramatic scenery and relive the daring exploits of frontiersmen and adventurers. It is here that history thrives in the parade of a quiet land, uplifted by the rocky cliffs and ripened trees that stretch from the ground below. American Queen Steamboat Company invites you to experience the serenity of wilderness in the Pacific Northwest aboard the American Empress. The Columbia and Snake Rivers are flowing passageways to rare ventures. Soothing waterways lead to wine country, and allow the ever-moving world around you transform into a vessel of tranquility and peace – ripe for adventuring.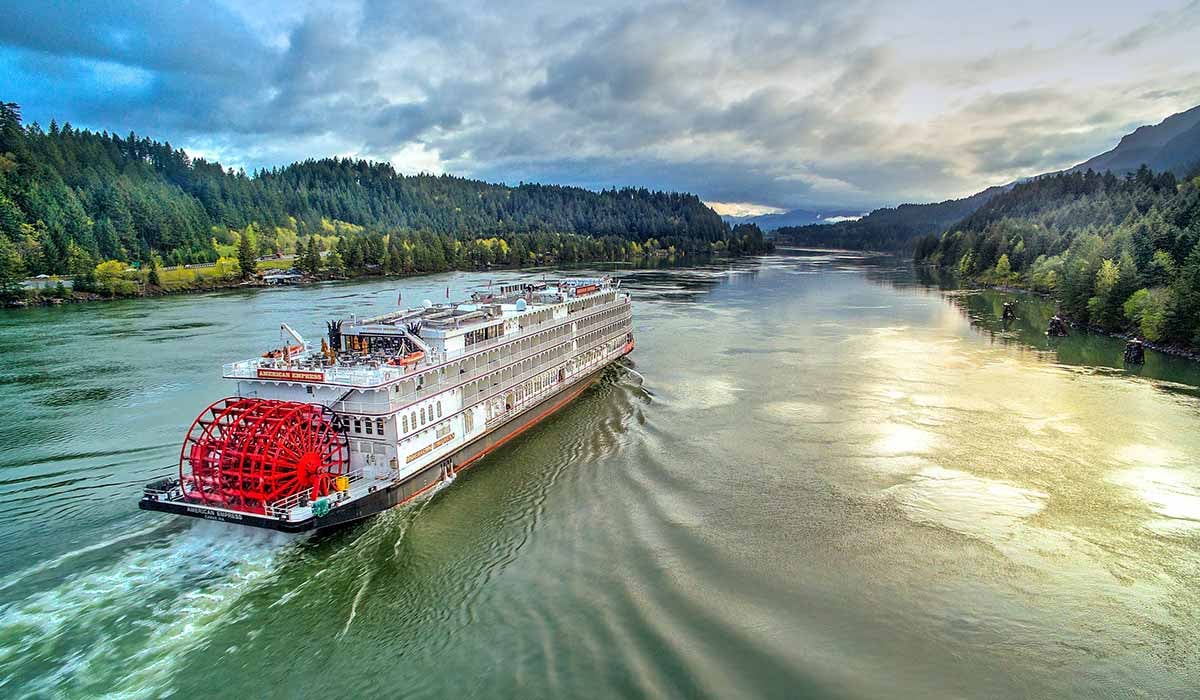 Relax By The Columbia River
Consider the beauty in aging – age evolves maturity, knowledge, experience. Discover the intoxicating influence of one of the world's classic beverages, and sample the uniquely American notes of Pacific Northwest on our Wine Cruises. A variety of boutique wineries have capitalized on the complex and varied microclimates of the Pacific Northwest, and created new and exciting twists on winemaking. American Queen Steamboat Company travels into the heart of wine country, and introduces you to the sources of delicious libations. From vine to glass, they will paint a picture of pure elegance on the Wine Cruises aboard the American Empress.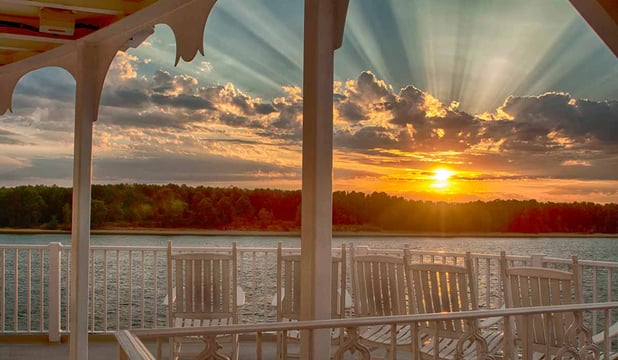 The "City of Roses" is an eclectic blend of art galleries, coffee shops, museums and farm-to-table restaurants with a spirited vibe. Marvel at the beauty of more than 8,000 roses at the International Rose Test Garden. Or spend the day discovering nature's boundless power at nearby Mount St. Helens. Astoria is known to be the oldest American Settlement west of the Rocky Mountains. For thousands of years, Clatsop Indians inhabited the lands that are now known as Astoria. In 1805, Lewis and Clark led their expedition through the town and spent the winter at Fort Clatsop. In 1813, a British warship sailed into the Columbia River, gaining possession of the city and holding control until 1818, when they finally agreed to a joint occupation of the land. The British did not fully leave Astoria until 1846. There is no doubting the rich history has deep roots grounded in this Columbia River town. When the history combines with the scenery, the harmony will surely bring you back for more!