Start Planning Your Future Vacation
Looking to the future, we will continue to provide you with travel inspiration from across the globe. And when you are ready, whether now for a local getaway to destress or at a later time when world travel reconvenes, we will be here for you. And if 2020 is on your radar, we feel that the current lenient cancellation policies, together with wide availability, will provide you the freedom to choose from a variety of ideal travel experiences. For those needing bit of distraction now, a visit to Montecito Village Travel is a good place to start.
Relax By the Beach
To some, the phrase "South Pacific" may drum up scenes from the classic Broadway musical and movie: skies and seas so blue as to seem surreal, towering mountains that drop down to alabaster sands, and local culture as diverse and uniquely beautiful as the landscape. More modern associations add stilt-legged bungalows over transparent waters and luxurious hospitality to the romance of the islands of Tahiti and Fiji.
Neither are wrong, but the geographic region of Oceania offers more than island escapes—an entire continent more. It also includes Australia, whose diverse scenes range from dust clouds raised by leaping kangaroos in the red, wild outback to bubbling trails in the wet and equally wild Great Barrier Reef. It includes all of New Zealand, whose craggy peaks punctuate drama into a verdant landscape and mineral-rich mud pools and sulfurous hot springs work miracles. And most importantly, it can include you.
Live the Island Life in Fiji
According to Tourism Fiji, their land is "where happiness finds you." According to travelers, they're not wrong. It's a diver's delight, with 4,000 square miles of soft coral in the Great Astrolabe Reef to explore, and the Great White Wall. It's an ecotourist's fantasy with a peregrine falcon breeding center, dormant volcanoes, wildlife preserves, and pristine parks to explore.

However, bula isn't just about the gifts nature gave us. This melting pot of Pacific, Indian, European, and Chinese culture provides a present worth every moment, with attractions that range from agricultural traditions of vanilla, cocoa, and coconut production to urban ones like fine dining, cafés, golf, and festivals like the Fiji International Jazz and Blues Festival. Hospitality as warm as the climate take the form of charming bure accommodations and luxury resorts—your choice from the Coral Coast to Denarau and the Mamanuca Islands, and the 300-plus in between. All perfect spots for happiness to land.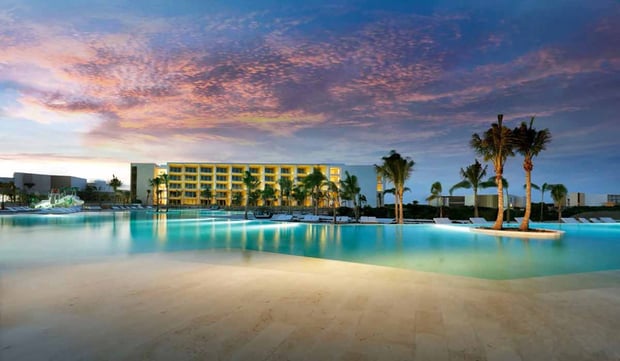 Stilt-legged bungalows float on seas so clear you can wave to your shadow on its sandy floor. The door opens; you jump right into the water, startling colorful fish who dazzle you in turn with their brilliance. Dry off in a hammock, facing mountains just beyond palms angled toward a perpetual sun. Resist pinching yourself—this paradise really does exist, and it's in the Society Islands archipelago. It's here that you'll find Tahiti, Bora Bora, Moorea, Huahine, Raiatea, and Taha'a, seamlessly interconnected by fast ferries, short flights, and thousands of years of Polynesian history.

Javelin throwing, surfing, and the 122-year-old Heiva i Tahiti festival remain time-honored traditions, as permanently etched into the Maohi as their tattoos. Black pearls, vanilla beans, wood carvings, and hand-dyed pareo fabrics provide proof that your days of 80-degree water, hikes, massages, diving, canoeing, deep sea fishing, hand-feeding sharks, dining, and dancing in utopia were not a blissful dream, but a memory.