Explore Natural Surroundings
Explore Alaska with Windstar Cruises. Awaken and inspire your sense of adventure as you sail north through Canada's Inside Passage to Alaska along the same waterway frequented by prospectors and fortune-seekers more than a century ago. Your first stop is Ketchikan, a former last-stop mining supply outpost to Skagway-bound adventurers. Wander among the world's largest totem pole collection and ponder contemporary dilemmas, like whether you want your Chinook salmon served sizzling on an aromatic cedar plank or cured next to an open alder wood fire. Whatever you decide, pair it with a side of sourdough bread and raise a glass of microbrew to the memory of the Klondike stampede.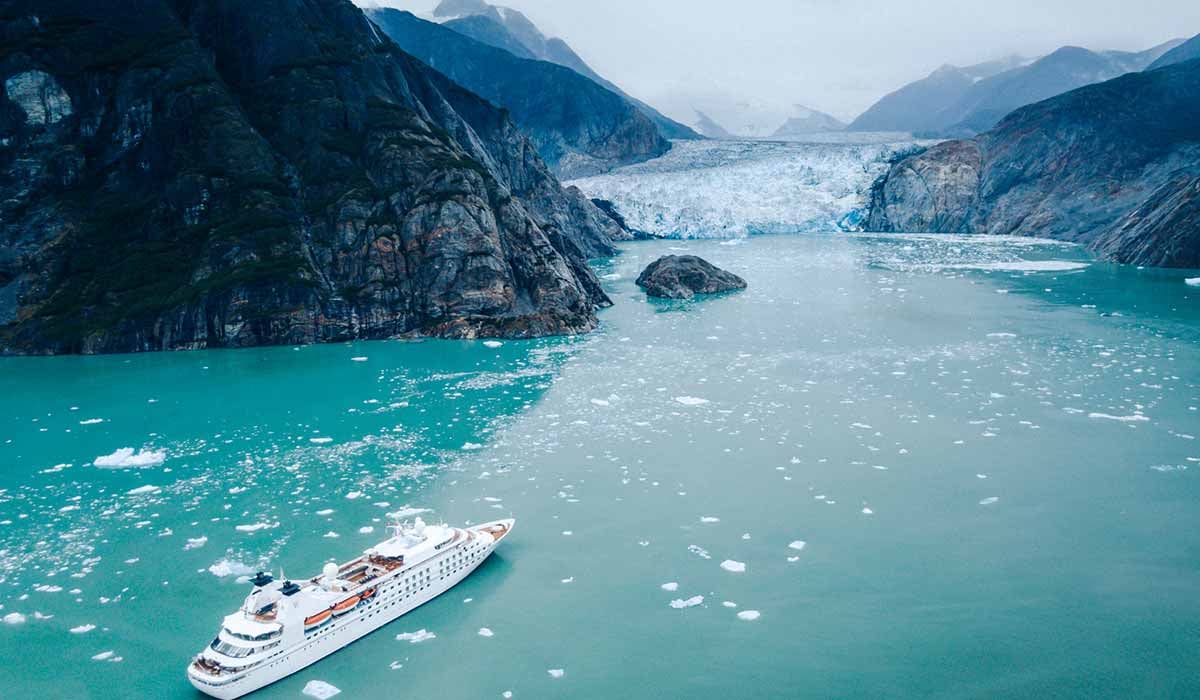 Admire the glaciated slopes and ice floes of Alaska's Misty Fjords, Tracy and Endicott Arms and Kenai Fjords, but keep a weather eye on the horizon for the telltale spray and black fins of orca pods. Disembark in Seward and ride inland to Fairbanks and scenic Denali National Park. Caribou, foxes and Dall sheep observations are nearly certain, but even the locals grow excited about grizzly and wolf pack sightings. A detailed float along the Chena River provides additional opportunities for ursine encounters prior to your transfer to Fairbanks Airport and your reentry into the predictabilities of a less-adventurous modern civilization.
Ketchikan, Alaska
Dubbed the Salmon Capital of the World, Ketchikan is the southeastern-most town in Alaska and is home to the world's largest collection of standing totem poles that are found throughout the city and at four major locations: Saxman Totem Park, Totem Bight State Park, Potlatch Park, and the Totem Heritage Center. Other attractions of Ketchikan are Creek Street, a boardwalk road built on pilings over Ketchikan Creek and the Waterfront Promenade that skirts the bustling shoreline with inviting whale-tail benches to take in the view.
Rejuvenate in Nature
Located on the Gastineau Channel in the Alaskan panhandle, Juneau sits at sea level below steep mountains between 3,500-4,000 feet high. Atop these mountains is the Juneau Icefield, a large ice mass from which about 30 glaciers flow, and two of them – Mendenhall Glacier and Lemon Creek Glacier are visible from the local road. A unique feature of Juneau is that it is the only U.S. capital that has no roads connecting it to the rest of the state.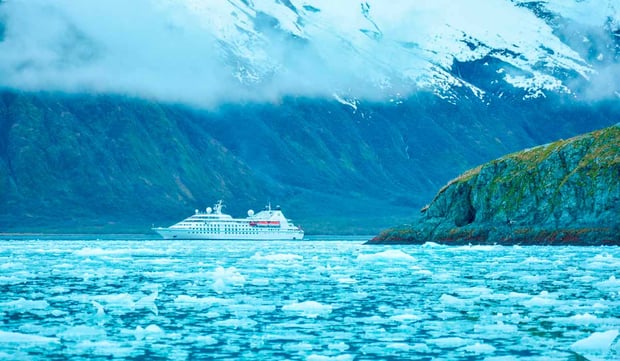 Haines is one of the most popular Alaska cruise ports and one of the best places for hiking, fishing and wildlife viewing, especially bald eagles. Within the Haines city limits Fort William H. Seward is a nationally recognized historic landmark, with some of its structures open to the public. Other cultural offerings in Haines include the Alaska Indian Arts Center where traditional craftsmen offer demonstrations of their work, the Sheldon Museum & Cultural Center where local Tlingit people are featured, the Hammer Museum, dedicated to the history of the hammer and the Tsirku Canning Company Museum with memories of Haines' salmon canneries.