The most captivating destinations beg to be explored and experienced to their fullest.
Lengthen your stay before and after your cruise with Regent Seven Seas FREE Pre- and Post-Cruise Land Programs on select voyages to Asia, Africa, South America and the Pacific for the perfect bookends to your travel story. With FREE Extended Explorations and the amazing FREE Unlimited Shore Excursions you'll enjoy in each port of call, there isn't a better time to delve deeper into your dream destination. Or, if you'd prefer to not extend your time ashore, you can choose to receive up to $3,000 in savings per suite.
Discover Singapore
A day to explore on your own provides an opportunity to indulge in neighborhood street food, or perhaps venturing to the Long Bar at Raffles Hotel for an authentic Singapore Sling.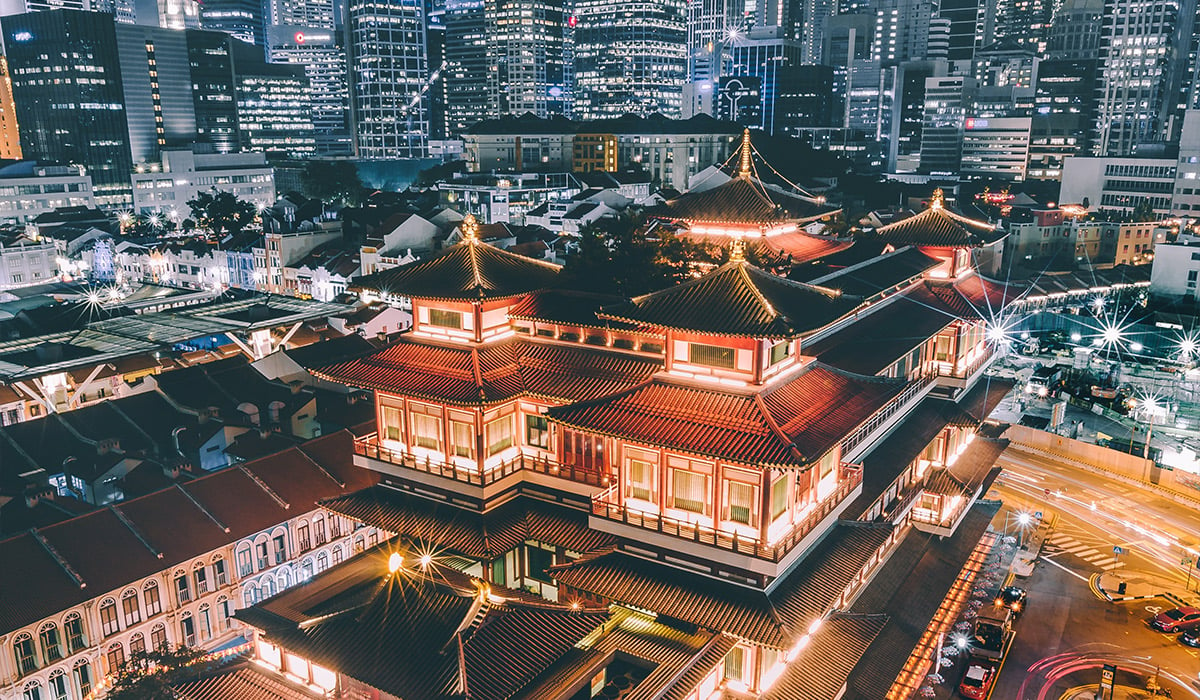 Another day will introduce many of Singapore's religious and cultural landmarks along Waterloo Street, including the Kwan Im Thong Hood Cho Temple, Maghain Aboth Synagogue, Sculpture Square and Sri Krishnan Temple. Spot relics of Singapore's colonial past on a drive through historic Padang. Wander the aromatic alleyways of Chinatown, perhaps stopping for a lunch of famous Singapore Chili Crab.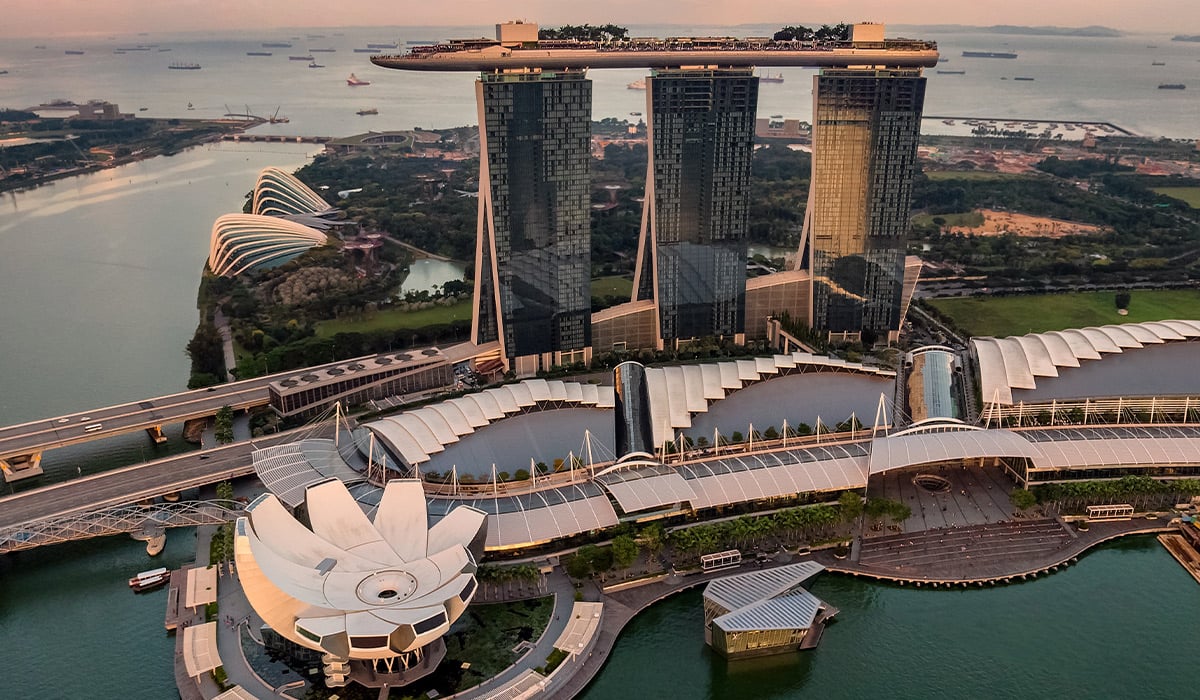 Singapore's modern history began with the establishment of a British East India Company trading post at the Singapore River in 1819. A sightseeing trip on the river will glide you past "godown" warehouses and colonial-era bridges plus glittering landmarks such as the Esplanade, Marina Bay Sands and symbolic Merlion statue.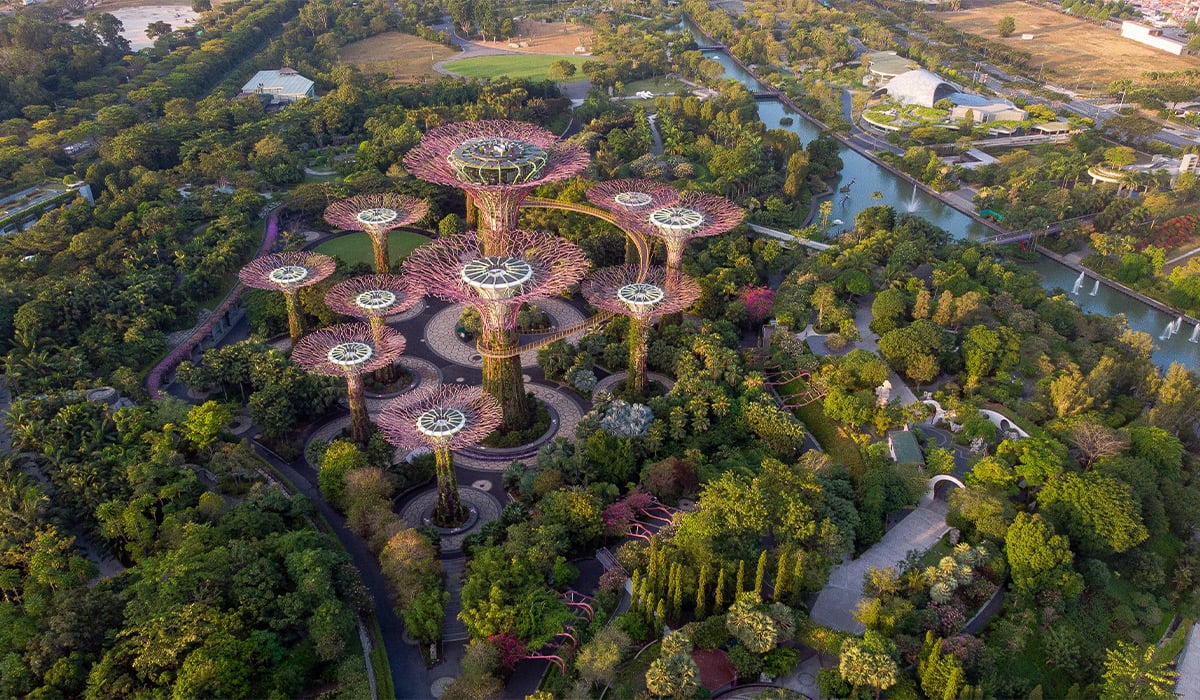 Your day trip to Singapore's ultra-modern Gardens by the Bay is sure to delight and amaze. This 250-acre waterfront testament to Singapore's environmental sustainability is a botanical fairyland of over 1.5 million plants, space-age biodomes and "supertrees" that burst into light every evening. The two biodomes – Flower Dome and Cloud Forest – replicate dry Mediterranean climates found across the world and cool-moist climate of the Tropical Montane region, respectively. A collection of extraordinary sculptures heighten the park's whimsical milieu. The tree buildings that form the Marina Bay Sands Hotel are perhaps Singapore's most iconic structures, so a visit to the hotel's SkyPark Observation Deck is a must. From 57 stories up you'll enjoy stunning views of Singapore's cityscape, the architectural wonders of Supertree Grove and the city's bustling shipping lanes.
Explore Cape Town's Winelands & Wildlife
Spend a relaxing evening exploring Cape Town's classic dishes, from traditional fish and chips to Cape Malay curry to sweet melktert.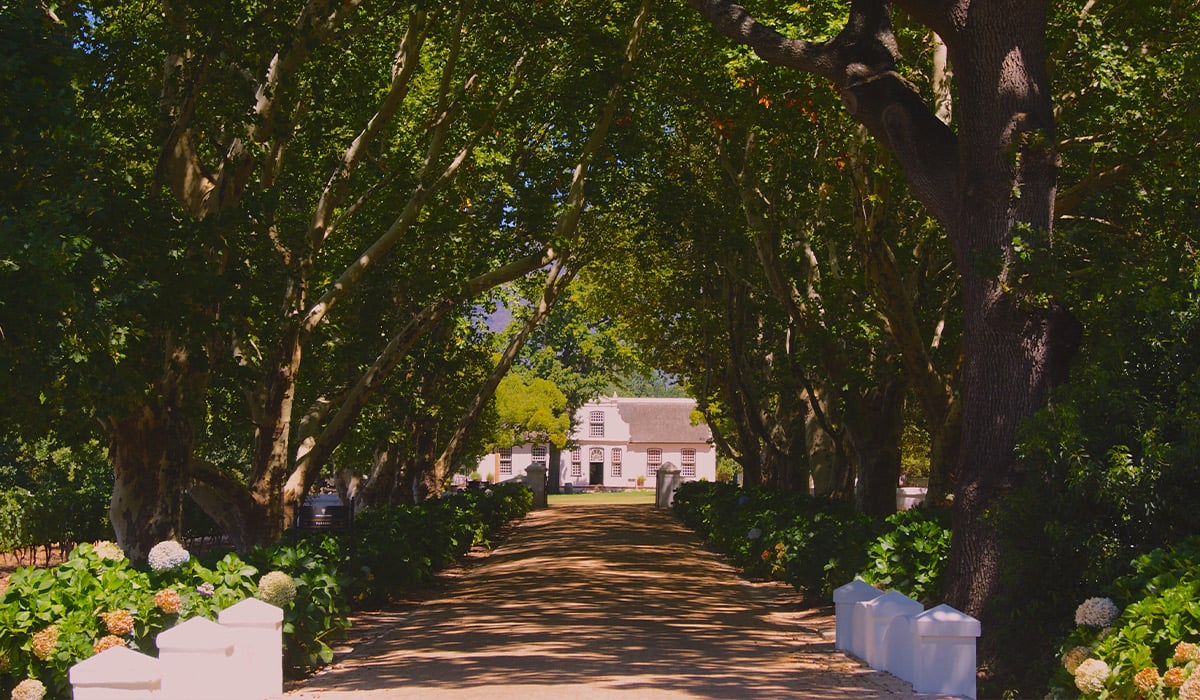 You'll depart Cape Town for a day trip to the Cape Winelands, a region spread across 40,000 square miles set below the dramatic Hottentots Holland Mountains. At one of the Western Cape's more than 900 estates you'll indulge in a formal wine tasting. Charming towns abound, none more so than Franschhoek, one of the oldest towns in the Republic of South Africa and home to the Huguenot Memorial and Museum. Another is Stellenbosch, "Town of Oaks", that dates back to 1679 and is renowned for Cape Dutch-style architecture and leafy streets so beautiful, several have been declared national monuments.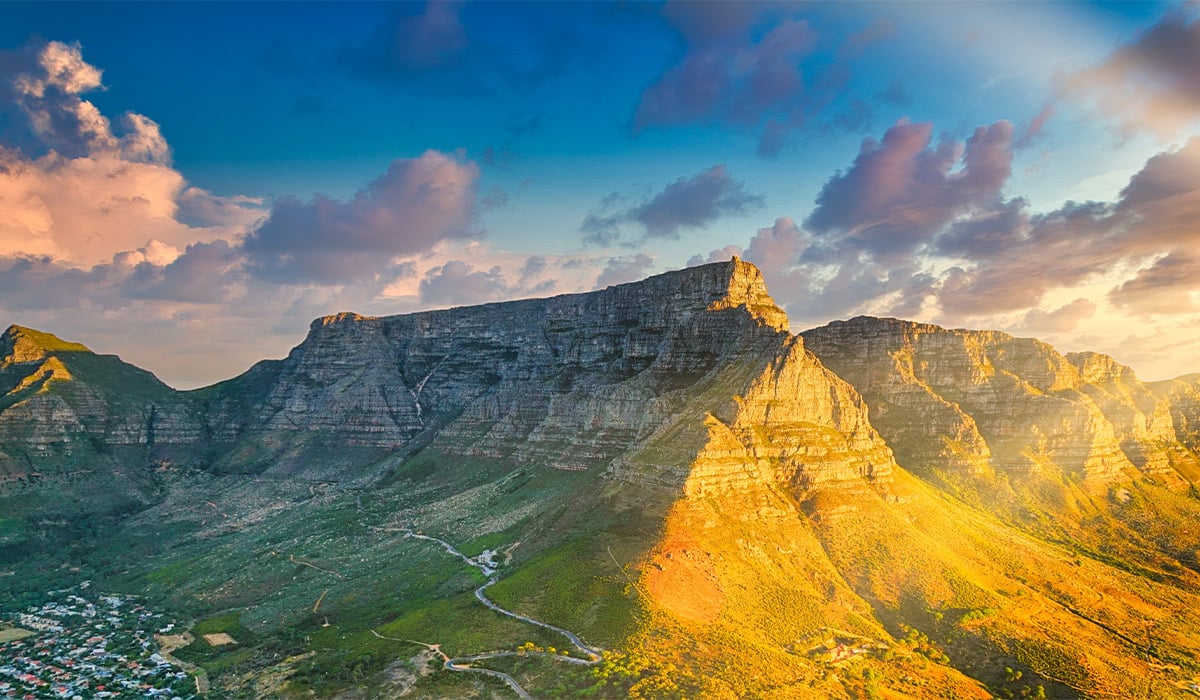 On another immersive day, you'll meander through the scenic Hex River Valley on a drive to the Aquila Private Game Reserve. Located amid a natural wetland and magnificent mountain range, it's a particularly picturesque place to spot Africa's Big Five (lion, leopard, rhinoceros, elephant and Cape buffalo) from 4x4 safari vehicles. Experienced ranger guides will bring you near large herds of zebra, black and blue wildebeest, red hartebeest, warthog, eland, springbok, blesbok and gemsbok, while a wide array of birds fly overhead.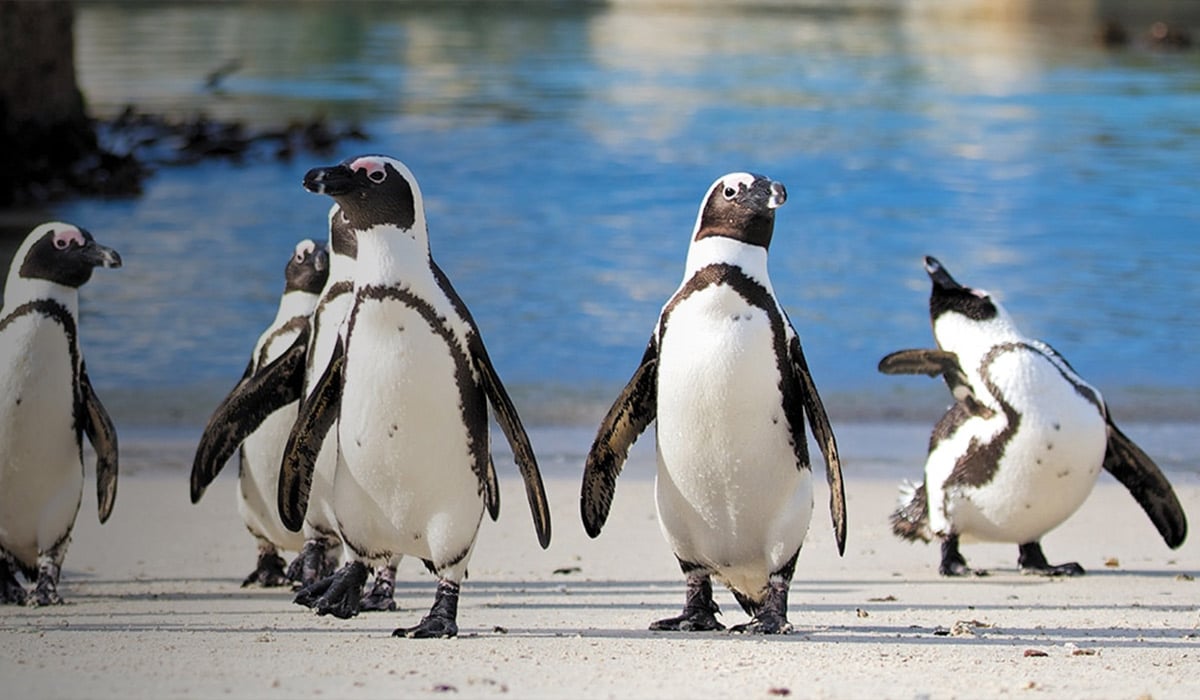 Not to be missed, you'll travel a gorgeous coastal road to the Cape of Good Hope Nature Reserve, home to 1,200 species of indigenous plants, various mammals and South Africa's largest bird – the ostrich. A stop at Boulder's Beach will provide a delightful encounter with the African Penguin in its natural habitat.
Experience Sydney's Icons
A full day in Sydney is a feast for the eyes. You'll get perfect vantage points via a luxury coach of the Sydney Harbour Bridge, a national icon since 1932, and the beloved Opera House, world famous since its unveiling in 1973. You'll find immediate calm at the 74-acre Royal Botanic Garden, where an Aboriginal guide will describe how the indigenous Cadigal people used plants for various purposes and you'll have the opportunity to sample bush foods. A visit to the observation deck of the Sydney Tower will provide the ultimate viewpoint of this photogenic city, and a trip to the glistening sands of Bondi Beach will quickly make you envy the Aussie lifestyle.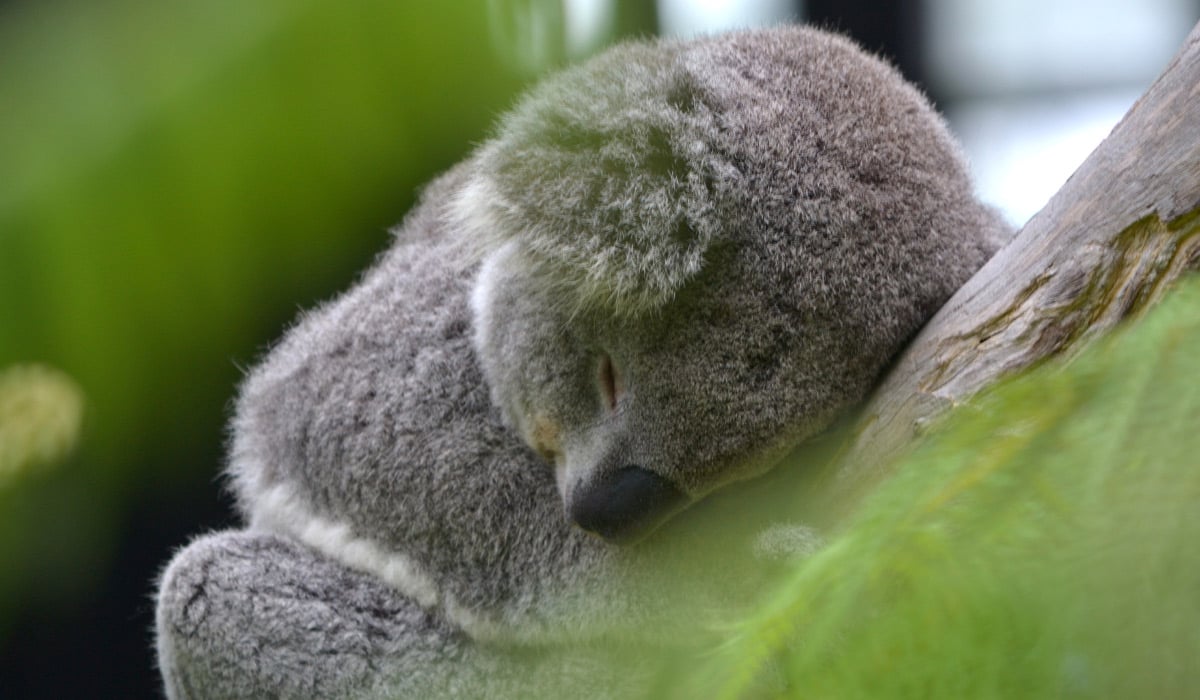 Australia's most famous icons just may be indigenous species like kangaroos, koalas and wombats, and a day visit to Taronga Zoo will bring you up close to these furry Aussie legends. Situated across the harbor from the Sydney CBD (Central Business District), the zoo offers more spectacular views of Sydney's skyline and waterways. On an exclusive tour of the Opera House, you'll learn the dramatic story behind its extraordinary design and why UNESCO deemed it a World Heritage site in 2007. A sumptuous dinner on a cruise of Sydney Harbour at night is almost an embarrassment of riches.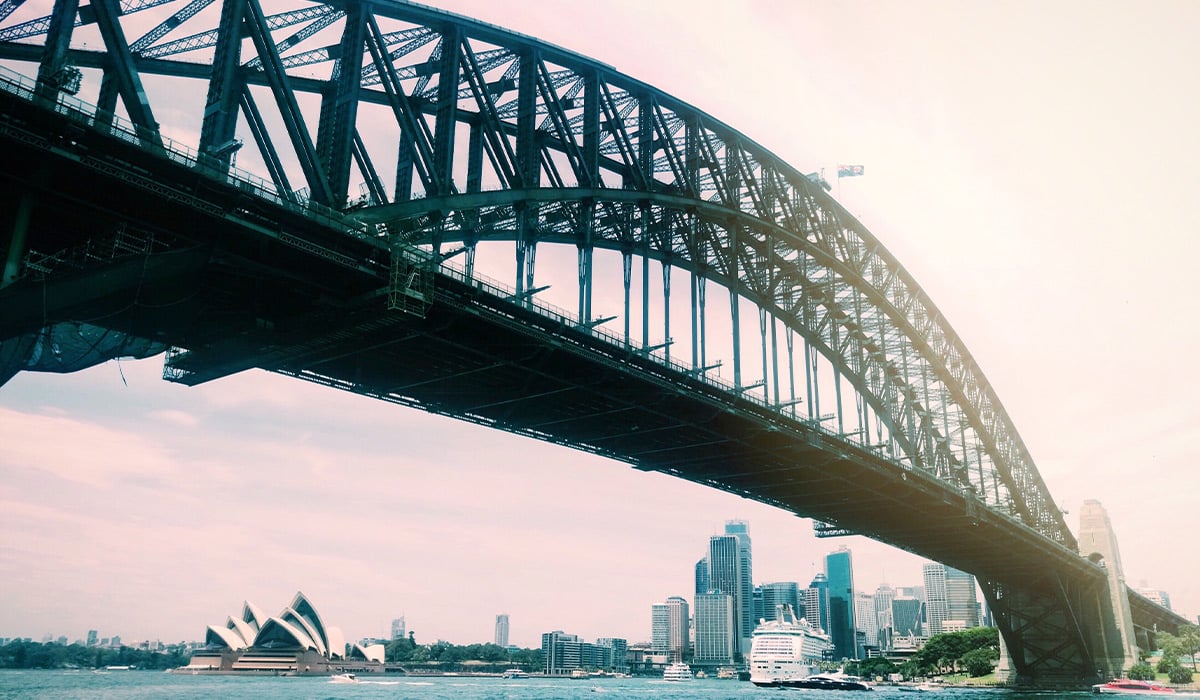 One of your days is left to your imagination. Road trip to the Blue Mountains, a stunning World Heritage site? A water ferry to iconic Manly Beach? Sydney Harbour Bridge climb? Whatever you choose, you'll never forget it.
Witness New Zealand's Natural Wonders
An orientation tour of Auckland will leave you slack-jawed in a city built upon more than 50 long-dormant volcanoes. You'll also drive the city's hilly streets, taking in the Greek temple-like Auckland War Memorial Museum within the bucolic Auckland Domain. Visit Auckland's rugged west coast, where the Tasman Sea pounds black sand beaches that enchant with untamed beauty. From a viewing platform at spectacular Muriwai Beach you'll see one of only two mainland gannet colonies in the world, where you may witness these legendary aeronauts diving for fish. After a picturesque drive through rural farming districts, enjoy wine tasting and lunch at a local wine estate known for producing Sauvignon Blanc grapes. Back in Auckland City you'll be free to explore a diverse range of dining options, or perhaps take a ferry to quaint Devonport across the harbor.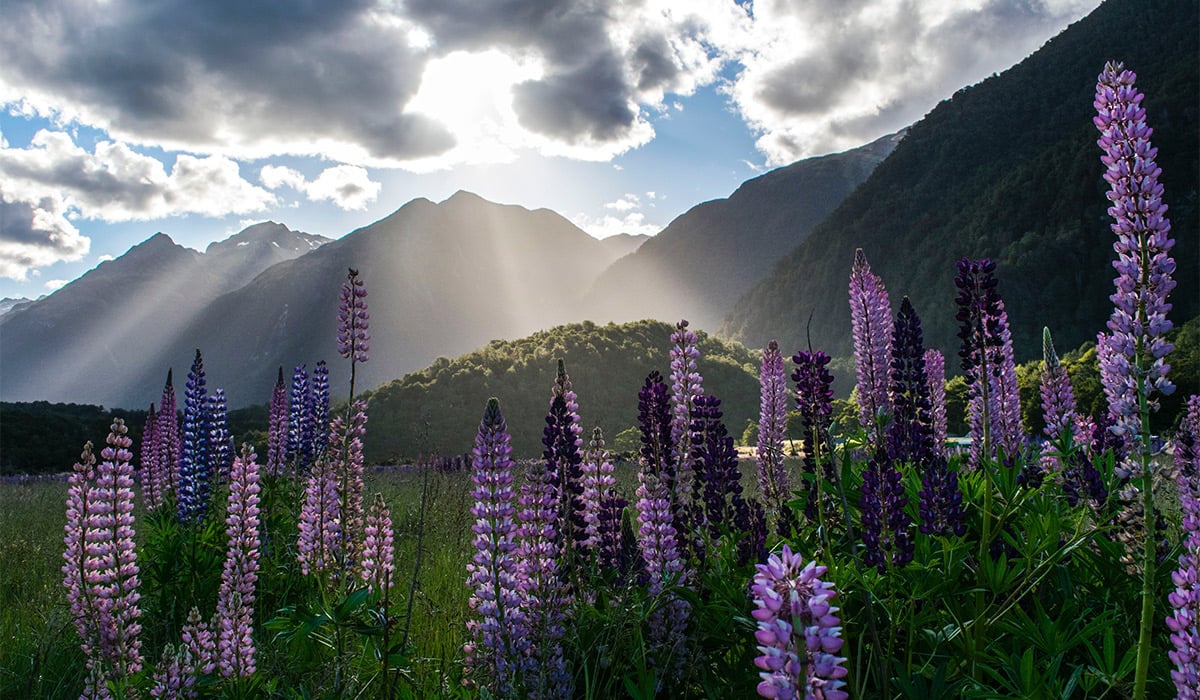 Heading south on another day of exploration, you'll descend into the Waikato River Valley, where you'll follow the course of the river through fertile farmlands and past Mount Taupiri (a sacred Maori burial ground) and the town of Ngaruawahia, the seat of the Maori King. A guided tour of the Waitomo Glow-worm Caves, a true geological phenomenon, will amaze. Unique to New Zealand, these tiny creatures radiate a fluorescent blue-green glow that illuminates the caves and underground streams the glow-worms call home.
Discover Chilean Wines & Wonders
A full day tour awaits you in Chile's capital, Santiago. A sophisticated city steeped in history and culture, you'll see the stately Palacio De La Moneda (Presidential Palace), 19th-century San Francisco Church, picturesque Plaza de Armas and the Metropolitan Cathedral, a true historical treasure. Staggering barely describes the view from San Cristobal Hill, which includes proximity to a nearly 50-foot Virgin Mary statue that overlooks the city.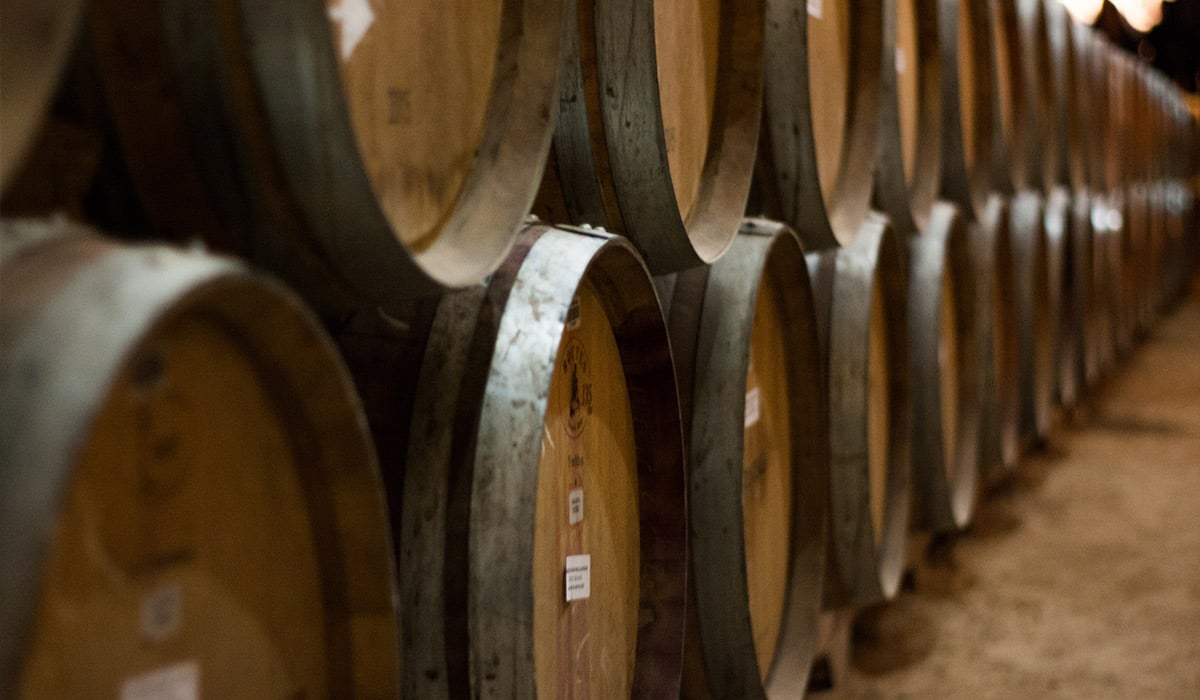 Chile is currently the fifth largest wine producer in the world, but the beauty of its wine country is unrivalled. You'll see (and taste) for yourself at Santa Rita Vineyard, founded in 1880 and instrumental in the development of Chile's wine industry. Lunch at Restaurant Doña Paula in the vineyard's 'old house' will reveal the story of Paula Jaraquemada (1768-1851), who passionately supported the Chilean army in its war for independence against Spain by supplying troops with supplies, even hiding 120 soldiers in the house's basement. Salud Lady Paula!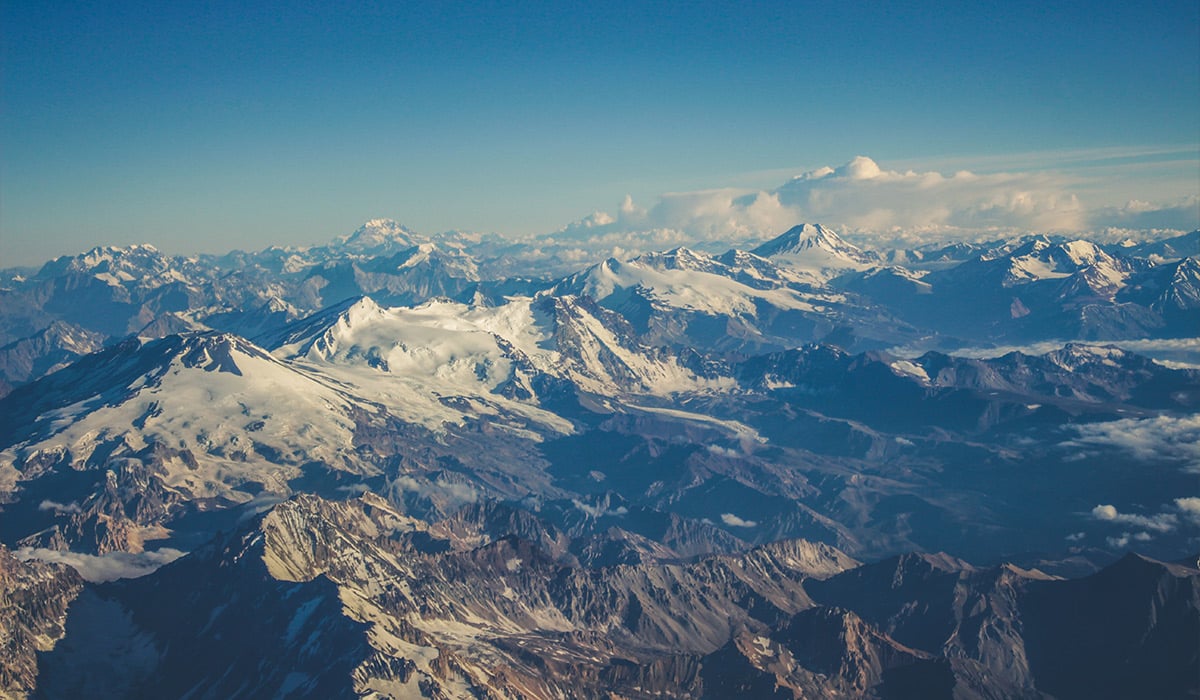 Spend another day climbing the Andes – by coach, of course. On an unforgettable ride past spectacular mountain scenery and fertile valleys, you'll climb 9,360 feet above sea level to the ski resort of Portillo and adjacent emerald green waters of Laguna Del Inca. A delicious lunch will be an afterthought among such splendor. You'll also enjoy a day visit to seaside Valparaiso, a World-Heritage site due to hillsides of colorful colonial architecture that have provided inspiration to generations of poets, painters and would-be philosophers.
When You Book A Regent Cruise With MVT
Additional shipboard credit
Private car and driver option
Personalized experience credit
Room category upgrades
Private, exclusive tours
Even more Virtuoso Voyages benefit