Explore Diverse and Exotic Destinations
As the leader in destination cruising, Oceania Cruises sails to more than 330 ports around the globe. Itineraries are unique in that they call on the perfect mix of must-see marquee and boutique, off-the-beaten-path ports. Multiple overnight calls afford an in-depth, enriching destination experience and allow travelers to immerse themselves in the cuisine, culture and history of the ports we visit. The onboard atmosphere is extremely convivial, with an unrivaled level of personalized service as a result of having two staff members for every three guests.
Secure your expedition this month and unlock a wide variety of savings to maximize your cruise experience with Oceania.
Book with MVT and you will receive:
2 for 1 Cruise Fares
Free Internet
Free Shore Excursions
Free Beverage Package
Free Shipboard Credit
Start Planning

Meet the Oceania Fleet
The Sirena joins the ranks of her sister ships, the Regatta, Insignia, and Nautica, as the newest member of Oceania Cruise line fleet. Whether you are a first-time voyager or a veteran of the sea, the Sirena has everything your heart could desire for a magnificent journey.
The Sirena
When it comes to luxury, the Sirena has it all. She's equipped with all the amenities one could hope for to make a vacation unforgettable. Whether you want to relax at the spa or take one of the 27 complimentary classes onboard, the opportunities to enjoy yourself on this cruise are genuinely endless. Feeling lucky? Take a trip down to the casino, and try your hand at the craps table, roulette wheels, and card games. If gambling isn't for you, the onboard entertainment is top-notch. You'll be dazzled by Oceania's world-class musicians and performers. Experience something new each evening with their ever-changing array of entertainment. The best part…No two cruises are alike, but you can expect a wide variety of fantastic shows with Oceania's spectacular headliners.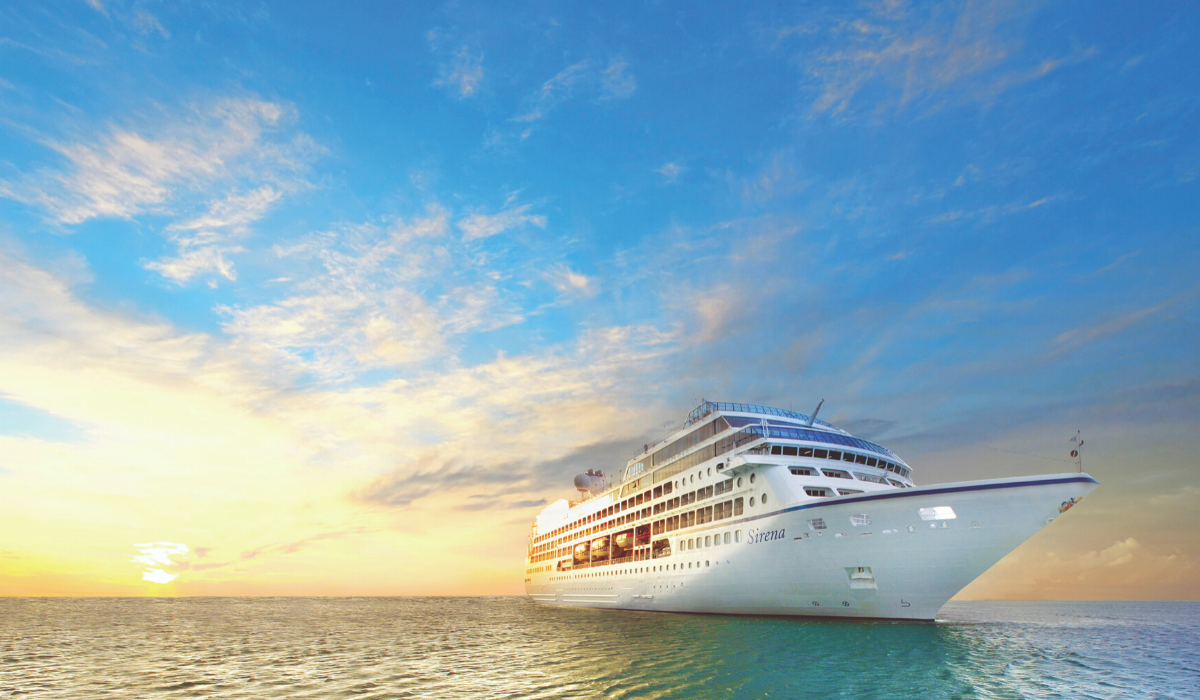 Are you an epicurean at heart? The Sirena boasts two of the most excellent restaurants at sea. La Reserve is one of the most popular and for a good reason. La Reserve's talented chefs are committed to crafting the most excellent exquisite dishes... Reserve a table when booking your cruise, because it fills up quickly. La Reserve is not a part of the complementary package and is limited to 24 guests at a time, ensuring an intimate and memorable culinary adventure.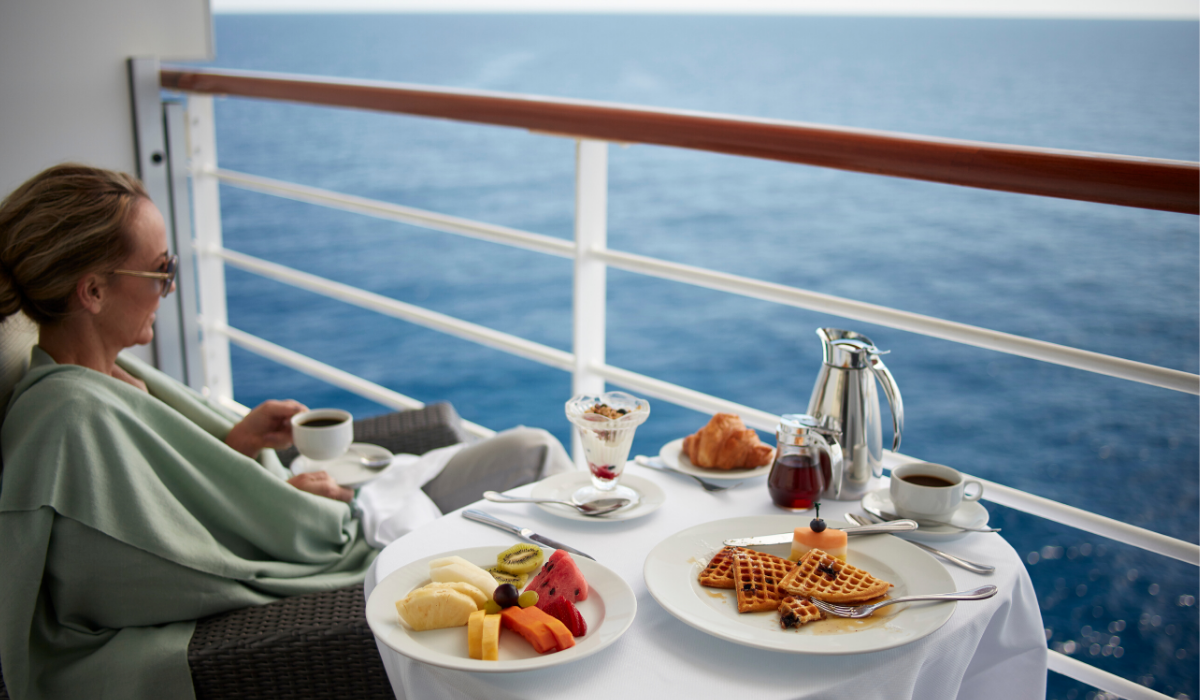 Your World. Your Way.®
Whatever corner of the globe beckons you to explore, Oceania Cruises takes you there in comfort and style. Relax on board our luxurious ships and savor exquisite cuisine that not only is renowned as the finest at sea, but also rivals the best restaurants ashore.
Upcoming Trips
Rome to Barcelona-July 20 to July 30, 2020
July 20: Rome, Italy
July 21: Florence, Pisa, Tuscany, Italy
July 22: Corsica, France
July 23: Cinque Terre, Italy
July 24: Portofino, Italy
July 25: Monte Carlo, Monaco
July 27: Ciutadella de Menorca, Spain
July 28: Ibiza, Spain
July 29: Valencia, Spain
July 30: Barcelona, Spain
Explore Rome, Italy
Oceania Cruises recommends spending an additional day or two at the beginning and end of your journey to really explore these destinations and immerse yourself in its culture.
Where to Stay: Rome Cavalieri, A Waldorf Astoria Hotel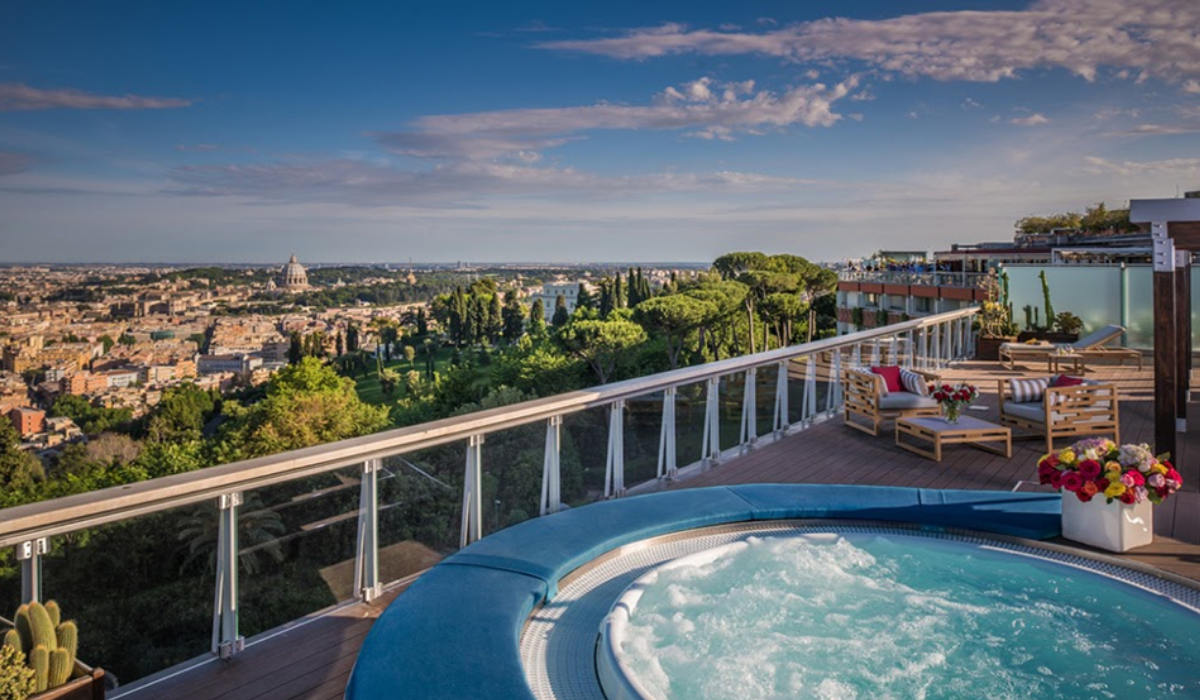 The hotel is perched on the heights of Monte Mario, boasting 15 acres of grounds and spectacular views of the city below. Guests are whisked to the city center by the hotel's free shuttle bus, which leaves every hour. The hotel's stellar services, however, will tempt you into spending the day luxuriating at the Grand Spa Club (one of the best spas in Italy), lounging in the manicured gardens or admiring the hotel's collection of over 1000 antique tapestries, paintings, and sculptures – including three famous Tiepolo's. The hotel is also the place where you'll find La Pergola, Rome's only three Michelin star restaurant.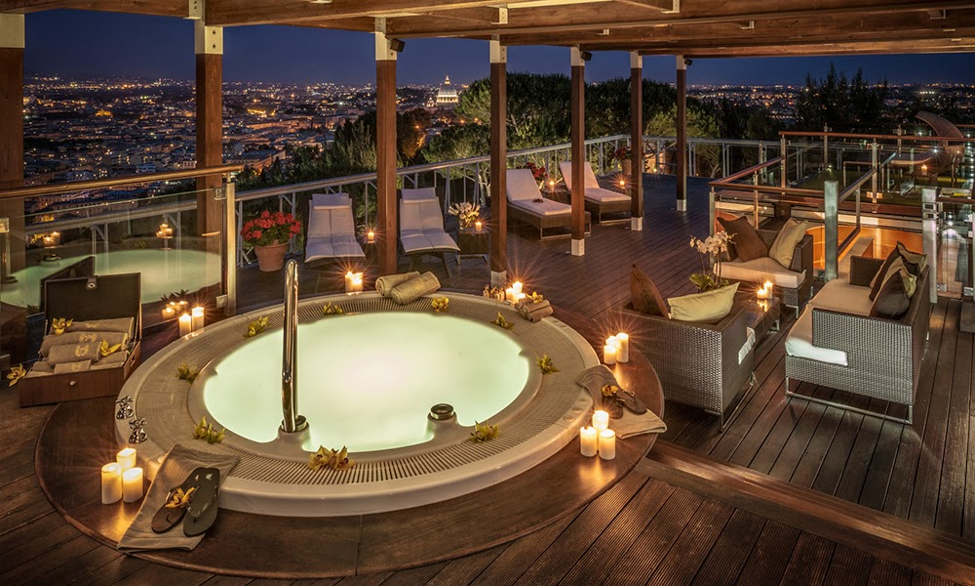 The Planetarium Suite has high wattage star power with some of the world's treasures on private view. Masterpieces are dotted around the suite with classy casualness, and an outrageously vast roof terrace presents all Rome's domes at the foot of Monte Mario.
Virtuoso Benefits:
Upgrade on arrival, subject to availability
Daily full breakfast for up to two in-room guests in the restaurant
USD 100 equivalent Food & Beverage credit to be utilized during stay (not combinable, no cash value if not redeemed in full, not valid at Pergola Restaurant)
Complimentary one-way private airport transfers. Transfer from the airport will be offered only for suite booking at Virtuoso rates (not valid for an upgrade)
Early check-in, late check-out, subject to availability
Complimentary Wi-Fi
End Your Excursion in Venice, Italy
Venice is as magical as imagined and a weekend isn't nearly enough. Still, two days are enough to give you a lifetime of memories.Taking the train to Venice from Rome is a fun ride that takes approximately 3 hours and 45 minutes. It's a comfortable ride and the view from the window is worth the scenic journey through the heart of Italy.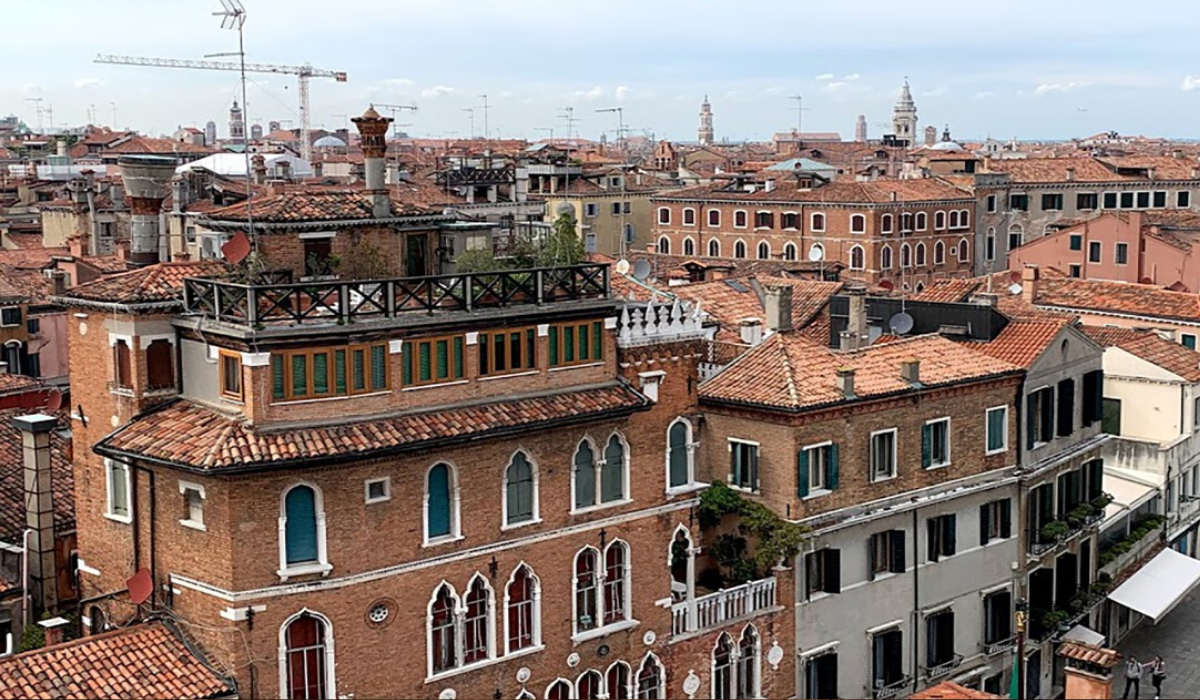 Venice is also known as the floating city, made up of 118 small islands with more than 400 bridges over its canals.Surprisingly, while most people think wood to be much less durable than metal and stone, foundations built by wooden stakes were used in the early buildings in Venice. When wood is submerged in water, it is not subjected to the decay caused by microorganisms like fungi and bacteria. Over time, the saltwater petrifies the wood into a hardened structure more like a stone. Venice features architecture dating back to the middle of the first millennium A.D. In 10th century B.C., the name Venice was given from the ancient Veneti people who inhabited the region. In 1866, it became part of the kingdom of Italy.
Montecito Village Travel has roughly 500 travel agents worldwide, and they wisely and highly recommend the delightful luxurious Ca' Sagredo Hotel. The name means house of the Sagredo noble family, which lived in this grand luxury hotel in the 18th century. Chiara Depellegrin, the reservations manager, gives a delightful tour of the hotel. Original frescos by Pietro Longhi on the walls, and ceilings are among many treasures inside the hotel, which is considered a national museum.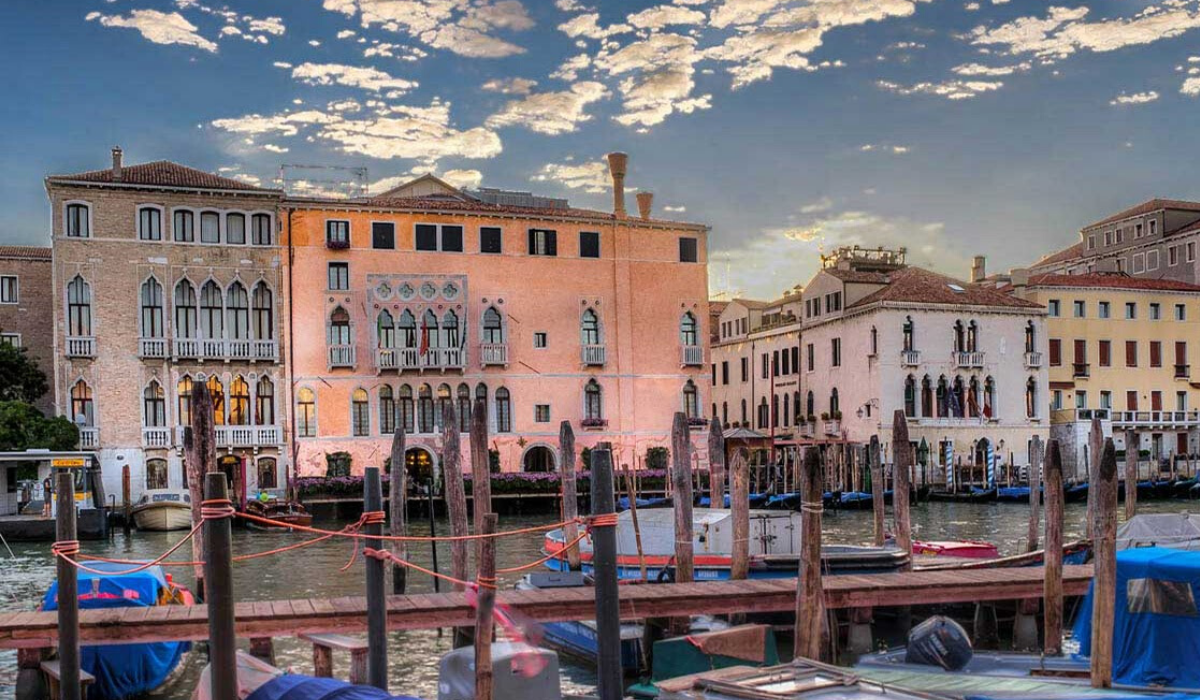 Outside of the main suite, entrances are exhibits and descriptions of the artworks are on the walls. The common areas are magnificent with artwork symbolizing historical events. A circa 1720 Biblioteca, the Sagredos' private library, was converted into a guest bedroom, complete with bookshelves intact. Legend has it that Galileo Galilei wrote inside this library.
On a voyage with Oceania Cruises, each day offers the exciting opportunity to experience the history, culture, art and cuisine of a wondrous new destination.