Into the Wild of Alaska's Glaciers with Princess Cruises
With its roaring glaciers, rugged mountains and deep fjords, Glacier Bay National Park feels like a dream destination. With 3.3 million acres to explore, cruise to this world-renowned landmark — a UNESCO World Heritage Site — and let the landscapes inspire your next adventure.
Sail 500 miles deeper into the Gulf of Alaska and Prince William Sound on the top-rated Voyage of the Glaciers Alaska cruise. Spend seven days traveling from Anchorage (Whittier) to Vancouver, B.C., stopping in historic port cities like Ketchikan, Juneau and Skagway. Enjoy two glacier-viewing experiences on every itinerary — including Glacier Bay National Park, and Hubbard Glacier or College Fjord.
Glacier Bay National Park
Known as Alaska's crown jewel, Glacier Bay National Park is otherworldly in its beauty and breadth. This UNESCO World Heritage Site covers millions of acres and contains seven tidewater glaciers as well as mountains and deep fjords. Its waters are even home to whales, seals and otters. Cruise to Glacier Bay National Park and let the landscapes and wildlife show you what makes it so worthy of the utmost protection.
When you cruise to Alaska with Princess, sail through one of the most iconic locations in the Great Land — Glacier Bay National Park. Listen to Margerie Glacier's signature crack and boom rumble across the waves. Bring binoculars and scan both the shore and the waves for wildlife like brown bears and migrating whales while Park Rangers teach you the history and geology of the park.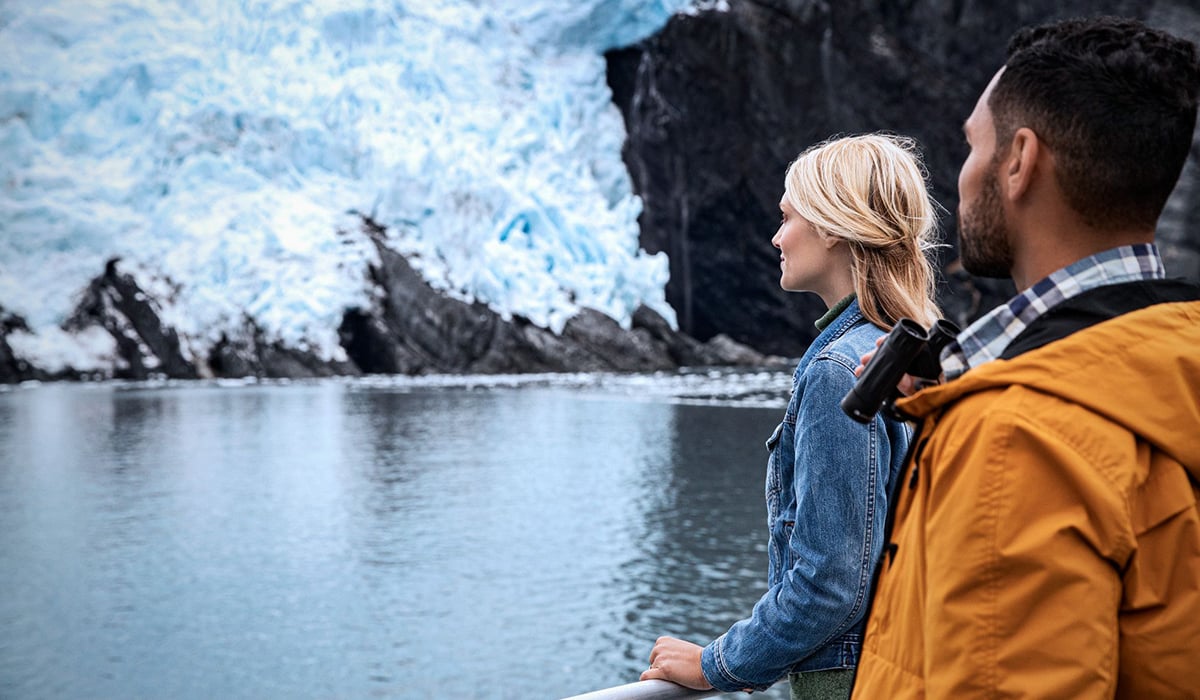 Margerie Glacier
Once a part of the Grand Pacific Glacier, Margerie Glacier claimed independence in the 1990s and has become its own masterpiece. Now this 21-mile landmark is the most famous glacier in the park, with one of the most active glacial faces. Sail past its powder blue walls and revel in its enormity from the comfort of your ship – which turns 360 degrees - while at the glacier, so all guests have an opportunity to view it.
Grand Pacific Glacier
Long ago, the Grand Pacific Glacier once included the likes of Margerie Glacier and Johns Hopkins Glacier. Now the 2-mile-long glacier resides on its own. Extending into both Glacier Bay National Park in Alaska and Grand Pacific Pass in Canada. Cloaked in black, it's easy to mistake this landmark for a rock or land. Keep an eye out for this hidden treasure, and dive deeper into the history of this ever-evolving glacier with the help of park rangers.
Johns Hopkins Glacier
Named after the prominent Baltimore-based university, Johns Hopkins Glacier is just as prestigious as its academic counterpart. While its 12-mile-long terrain makes it one of the largest in the park, Johns Hopkins Glacier is most famous for being one of the few advancing glaciers that remain. Get a glimpse of the glacier as the ship sails past Johns Hopkins Inlet.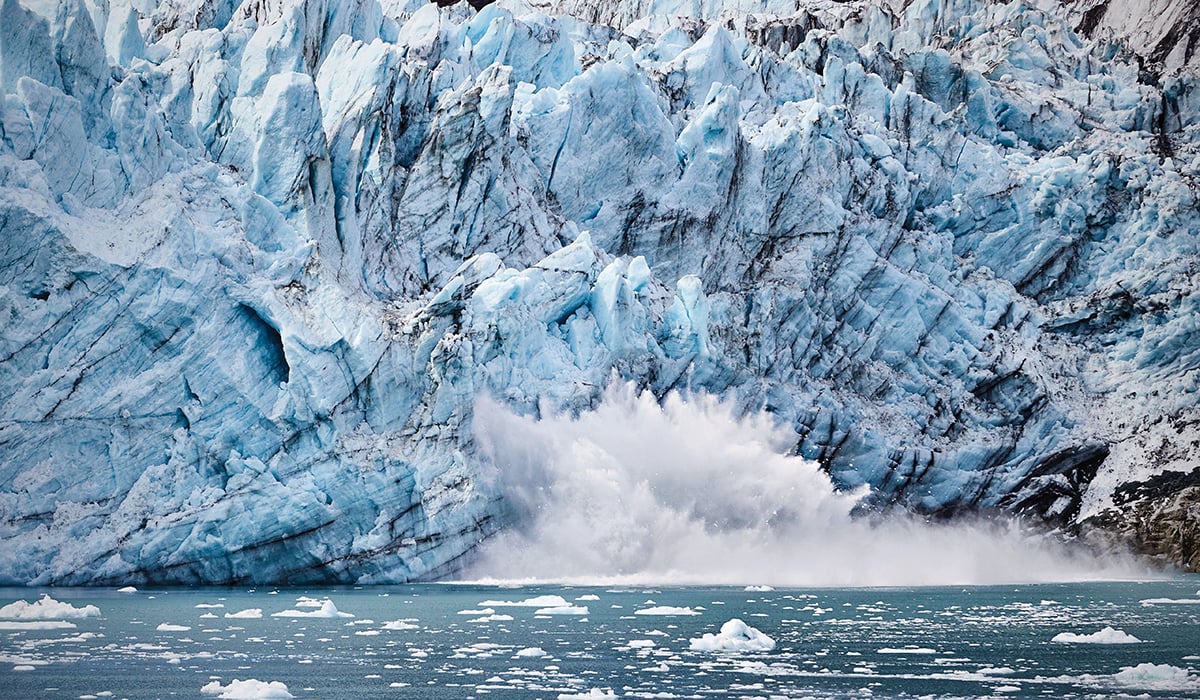 The Wildlife
Meet the many personalities of Glacier Bay National Park as you cruise through the natural habitats of Alaska's wildlife. See humpback and killer whales break the ocean's surface, welcoming you into the Great Land. Wave hello to the sea lions basking in the Alaska sun. Watch harbor seals float atop chunks of ice, and rejoice in the playfulness of sea otters as they float across the water on their backs. Glacier Bay wildlife is a spectacle in and of itself.