All-Inclusive Luxury, All the Time.
At Scenic, they take 5-star travel to a whole new level. Across their river cruises, ocean voyages and escorted tours, the luxuries you would expect to pay extra for are included, promising a journey like no other. Ready to learn more? Keep reading!
River Cruise:

Welcome to the world of river cruising
River cruising is a relaxed and intimate way to see the world, with smaller guest numbers on board at any one time, higher staff to guest ratios and the finest fleet of luxury river cruise ships in the world, everything is handcrafted to make your journey unique and personal.
Scenic's river cruising destinations

Why choose a river cruise with Scenic?
At Scenic when they say truly all-inclusive river cruising, that is what you get.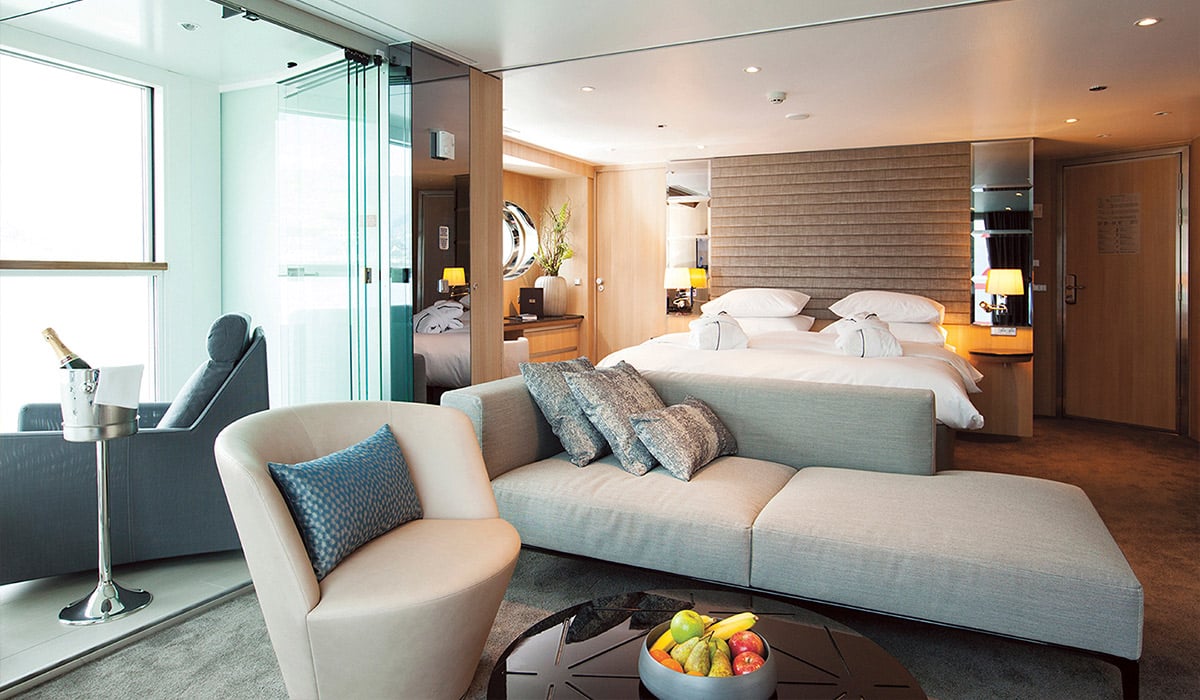 Scenic Enrich
Their expert Journey Designers have handpicked and created a range of unique experiences that will be among the highlights of your cruise.
Scenic Freechoice
Whether you want to travel at a relaxed pace or fit in as much as possible, Scenic Freechoice provides a diverse range of activities for you to choose from.
Scenic Tailormade
In Europe, their exclusive Scenic Tailormade App allows you to explore on your own, either by foot or on two wheels with their e-bikes, in more than 140 locations.
Butler
Scenic knows it's the small things that make your cruise special, and so do their butlers. From nightly turndown to laundry service included for all guests, their butlers are there to make your Scenic journey extra special.
Scenic Fleet
The focus on innovation and luxury design ensures Scenic is the world leader when it comes to delivering the ultimate in river cruising on their state-of-the-art fleet.
Dining & Beverages
From casual fare to fine dining, they cater for every style on board. Scenic sources from regional suppliers so their food is both fresh and in season. The expert chefs draw inspiration from the countries you pass through so you'll experience true regional cuisine.
Suites
They set the benchmark for the standard of suites on board, the most spacious on the river.
The Nth Degree
They'll personally greet you at the airport and transfer you to and from your cruise, regardless of when you arrive. Onshore, all their transport, whether it's by coach or rail, is of the highest standard. Absolutely everything is taken care of, including all tipping.
Ocean Cruise:

W

elcome to the world of ocean cruising
No matter what your passion or wanderlust, Scenic has a voyage for you. For more than 30 years, they have sought that which lies beyond the horizon, seeking out new experiences, landscapes and cultures to expand your consciousness. Scenic invites you to discover the oceans of the world with Scenic Eclipse, The World's First Discovery Yachts™. From the ethereal beauty of the Arctic to Antarctica and everywhere in between, ocean cruising has never felt like this.
Scenic's ocean cruising destinations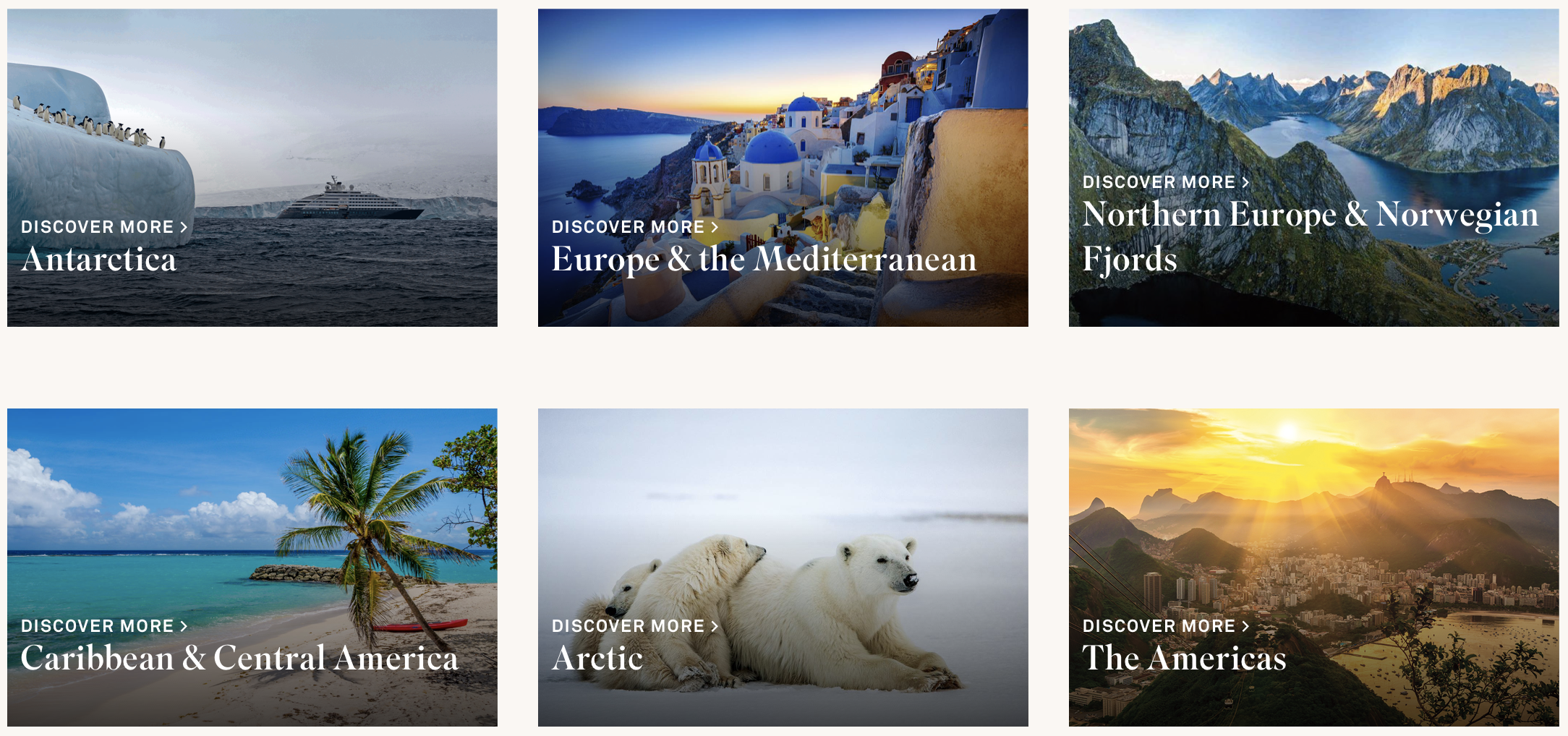 Why choose an ocean cruise with Scenic Eclipse?
The Scenic Eclipse fleet sets the benchmark in ocean cruising in terms of technology, size and luxury. State-of-the-art safety features allow them to unlock destinations only others can dream of.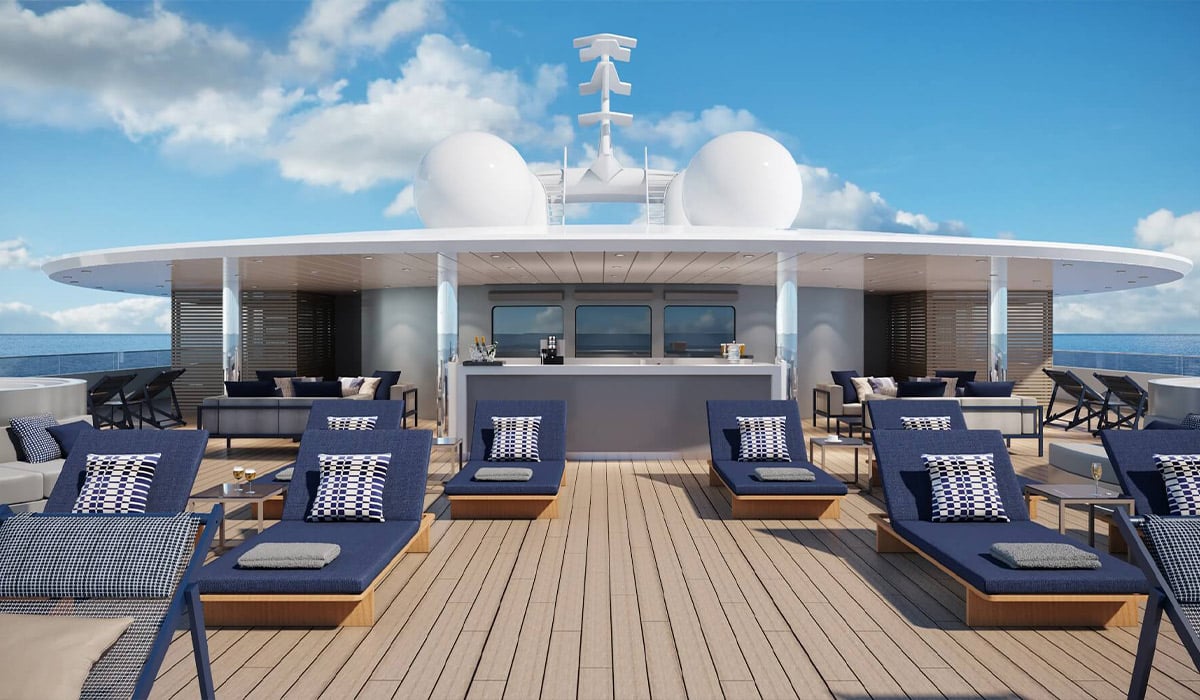 All-Inclusive Beverages
Savor your favorite cocktail or mocktail, choose from an extensive range of fine wine and beers and top-shelf spirits – the choice is yours all day, every day.
All-Inclusive Dining
With up to ten truly all-inclusive dining experiences, the variety of cuisine and diversity of venues will astound you.
Luxury Suites
Every one of the 114 spacious and beautifully designed suites features a private verandah and separate lounge area.
All-inclusive Wellness
The exclusive Senses Spa boasts 5,920 square feet of pure indulgence and tranquility. From the temperature-controlled plunge pools on the Spa, Sun and Pool Terraces to the well-equipped gym and yoga studio, steam rooms, and more.
On Board Helicopter & Submarine
The Scenic Eclipse fleet is equipped with their two state-of-the-art Airbus EC-130-T2 helicopters and a U-Boat Worx Cruise Submarine 7, capable of diving to a depth of 655 feet, custom-built for optimal sightseeing.
Small Ship Cruising
Thanks to its size, Scenic Eclipse will be able to dock in small ports that take you right into the action of a range of destinations.
Scenic Discovery
Their specialist Discovery Team and expert local guides are keen to share their knowledge and passion. Explore on all-inclusive Scenic Discovery excursions with their fleet of Zodiacs and kayaks and on excursions by bicycle, nature walks and hikes, and even snorkeling adventures.
Butler Service
From nightly turndown to shoeshine and drinks service included for all guests, their butlers are here to make your Scenic Eclipse experience extra special.
Escorted Touring Collection:

Scenic's handcrafted journeys feature the very best inclusions and a host of memorable experiences
Enjoy a perfectly-planned adventure with unforgettable itineraries, unique experiences and expert guides. Every spectacular experience is included, and you'll stay in centrally located hotels that balance style and comfort for your enjoyment. Spend less time worrying about the details and more time enjoying the vacation of a lifetime.
Scenic's escorted touring destinations

Luxury Inclusions:
With Scenic, the perks and privileges come included. Enjoy a full range of luxurious benefits that will enhance your experience throughout your journey.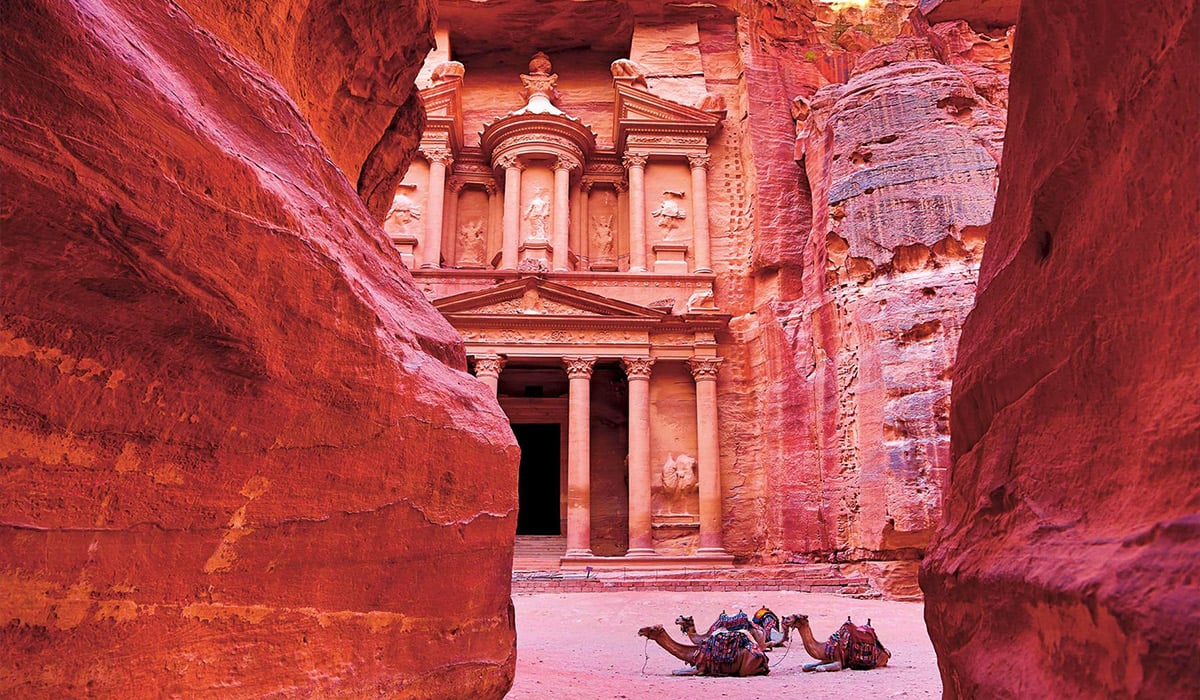 Scenic Enrich
Their seasoned Journey Designers have handpicked and created a range of unique experiences that will be among the highlights of your journey.
Scenic Freechoice
They offer a range of award-winning activities and dining options, allowing you to choose your preferred excursions to suit your taste.
World-Class Hotels
Hotels are selected for their location and character, to ensure your stay is truly reflective of the destination. From rural hideaways to iconic city center hotels, you'll enjoy some of the best accommodations.
Scenic Special Stays
They've handpicked a selection of extra-special hotels, aptly named Scenic Special Stays, some of which are so iconic they have become destinations in their own right. Enjoy outstanding quality and unique experiences, such as historical palaces, with pinch-yourself views.
Local knowledge
All local guides, experts and Scenic tour directors call these places home. Make the most of their knowledge as they introduce you to each new city.
Travel in style
All transportation will be on board their luxury motorcoaches.
The personal touch
Travel in small groups with a maximum of up to 40 guests, and enjoy an intimate experience. When you travel with Scenic, everything is taken care of, including all transfers, tipping and activities. All transport, whether by coach, rail or cruise, is of the highest standard.
Service you can count on
When booking your escorted tour vacation, their Reservations team can also offer assistance with your international flights. And remember, transfers from the airport to hotel are always included.