Iconic River Cruising with Ama Waterways
Ama Waterways shares in your anticipation of creating magical memories through travel – and river cruising is the ideal way to bring your dreams to fruition. With the highest-rated ships in Europe according to the third edition of Berlitz: River Cruising in Europe & the USA, they have received countless honors and accolades. Discover up to five countries during one unforgettable journey in Europe, Asia or Africa on a river cruise that provides you with the luxury of so much more.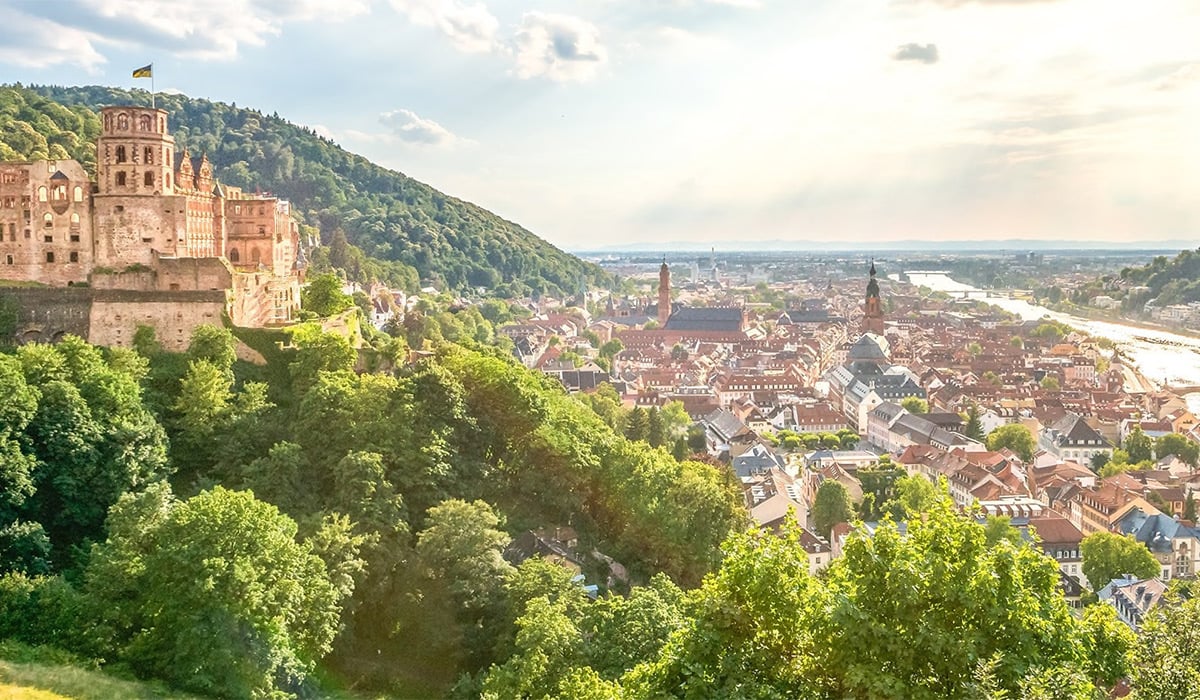 Join us November 12, 2020 at 1:00PM PST for our virtual event to learn all about luxury river cruising on Ama. There will be exclusive incentives for attendees only! Don't miss out on some exciting deals. Register here.

Rhine & Moselle Splendors
Cruise From: Luxembourg to Basel
Expand your imagination in fairytale villages—enchanting Cochem where folklore and history come alive in every street, and in well-preserved Bernkastel with its medieval Market Square and half-timbered houses. Whimsical fantasies abound at Siegfried's Mechanical Musical Instrument Museum and at the Palace Gardens of Schwetzingen, a cultural heritage site of European significance with more than 100 sculptures scattered throughout its surprising landscape. Blend German heritage with Italian in Trier, with its Roman Imperial Baths and the Porta Nigra; and with French heritage in Strasbourg, and you have the most splendid journey.
Countries: France, Germany, Luxembourg, Switzerland, Netherlands

Connections:
Coffee With A Kick
Why just settle for a regular cup of joe? Or even a specially whipped up espresso or caffé macchiato when you can indulge in a classic Rüdesheimer kaffee (aka Rüdesheimer coffee).
The Romance of Heidelberg
Red sandstone ruins, majestic views over the Neckar Valley and green forests, the world's largest wine barrel – the castle of Heidelberg is one of Germany's most charming and romantic sights
The Life and Diary of Anne Frank
Imagine what could've been, what was, and what must never happen again when you visit Anne Frank's House in Amsterdam.

Christmas Markets On The Danube
Cruise From: Budapest to Vilshofen
Experience timeless holiday traditions and elegant pageantry in five countries—Hungary, Slovakia, Austria and Germany. Let iconic capital cities—Budapest, Bratislava and Vienna—decked in holiday finery with glittering Christmas trees illuminated by thousands of lights, bells pealing from cathedral towers and children dressed as angels singing Christmas carols, dazzle you. Wander the stalls of Europe's most traditional and enchanting Christmas Markets, including Regensburg and Salzburg, shopping for handcrafted toys and gifts, sipping hot mulled wine and inhaling the fragrance of gingerbread and roasted chestnuts. Cherish all the glory and magic of the season in grand European style as you cruise along the Danube during this festive time of the year.
Countries: Austria, Germany, Hungary, Slovakia

Connections:
Make A List, Czech It Twice
Santa can't have all the traveling fun during the holiday season. And part of the joy of traveling to the European Christmas Markets is learning about unique traditions along the way.
Czech It Out
Prague -- the Czech Republic's dazzling capital city, home to over a million people and with over 1,100 years of fascinating history to explore – is one of the most exciting European cities to visit.
The Pearl Of The Wachau
Nestled along the majestic banks of the mighty Danube, Dürnstein is one of the most visited regions in the iconic Wachau Valley.

Rhine Castles & Swiss Alps
Cruise From: Amsterdam to Basel
Discover fairytale castles and historic vineyards as part of this spectacular Rhine River cruise fantasy. Start by exploring the canal-laden city of Amsterdam, with its neat rows of buildings and rich history. Then it's off to Germany, where you'll discover not only the grand city of Cologne but charming villages like the winemaking hamlet of Rudesheim and the university town of Heidelberg. Enjoy cruising through the UNESCO-designated Rhine Gorge, where 40 castles are strung like pearls along the river banks. Cross the border into France's Alsace region in enchanting Strasbourg and take in spectacular panoramas of the Swiss Alps. Encompassing the Netherlands, Germany, France and Switzerland, as well as iconic landmarks and majestic mountain landscapes, this distinctive itinerary is truly a dream come true.
Countries: France, Germany, Netherlands, Switzerland
Connections:
Art in Amsterdam
Amsterdam offers more than its legendary canals and tulips: the city is also home to world-renowned art museums.
Canal Street
What better city to visit on a river cruise than stunning Amsterdam?
Seasonal Excitements Along the Rhine
There are many seasonal events along the Rhine throughout the year that you won't want to miss!