Discover America's Canyonlands on This 8 Day Tour with Tauck
Dreamers, visionaries, and unsung heroes shaped the preservation of three great national parks of the American West – Grand Canyon, Bryce Canyon and Zion – so all who came after would experience their magnificence and relish the moment.
Experience the great national parks of the West as a true insider, exploring from sought-after, classic national park lodges (several on the National Register of Historic Places) inside the hearts of Grand Canyon, Bryce Canyon and Zion national parks. Kachina Lodge in Grand Canyon National Park, Arizona; The Lodge at Bryce Canyon in Bryce Canyon National Park, Utah; and Zion Lodge in Zion National Park, Utah – authentic, rustic and perfectly located – are often sold out a year in advance.

Desert Magic at Four Seasons Resort Scottsdale at Troon North
In the high Sonoran Desert, Scottsdale, Arizona is a place of western lore and cosmopolitan culture, a place of awe-inspiring beauty and spectacular golf, a place unlike any other. Here, nestled into the foothills of Pinnacle Peak – amid towering, multi-armed saguaro cacti – the adobe casitas of Four Seasons Resort Scottsdale at Troon North embody the desert's magic through thoughtful design and the outstanding talent of regional artists and craftspeople. Here is where your "America's Canyonlands" journey begins.
As a Four Seasons Preferred Partner, you'll receive exclusive added benefits during your stay. Learn more.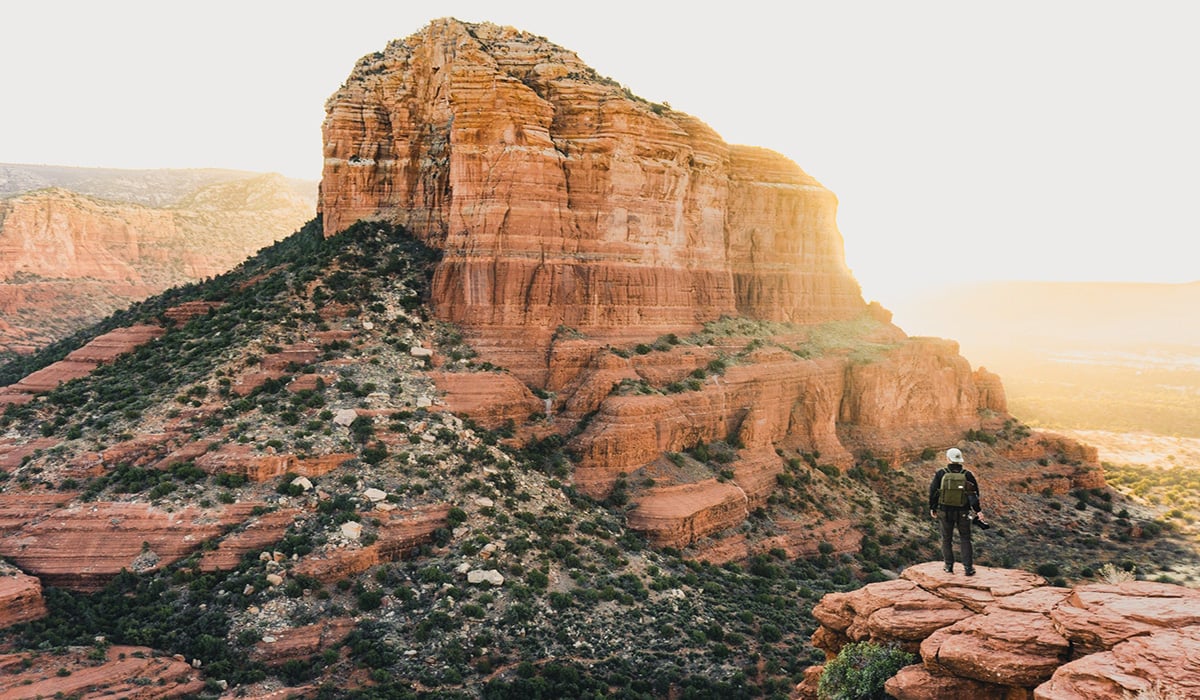 Sedona's Red Rocks to the Grand Canyon
On this first full day of your Southwest and Grand Canyon tour, stop in Sedona, home to famous red-rock formations with whimsical names like the Mittens and Rabbit Ears, and the backdrop for many western movies and TV shows - and check out this intriguing town shaped by early settlers, cowboys, artists and Hollywood celebrities.
Later, wind through Oak Creek Canyon en route to Grand Canyon National Park. Arrive at your inside-the-park lodge on the South Rim of the amazing Grand Canyon, carved over millions of years by the Colorado River, and now a UNESCO World Heritage Site.
Tonight, enjoy dinner at your choice of restaurants on the canyon's rim at El Tovar, the Arizona Room or Bright Angel Cafe.

Private Cruising on Lake Powell
When Charlton Heston and fellow astronauts crash land in the 1960s movie "Planet of the Apes," the filming location was the stunning blue waters of Lake Powell… although Heston's character guesses that they are "light years from Earth on an unnamed planet."
Man-made Lake Powell was created by the Glen Canyon Dam on the Colorado River – and it boasts crystal-clear waters, red-rock grottoes, waterfalls and secluded beaches.
Enjoy a private dinner cruise under the stars aboard the yacht Canyon Princess… toasting the canyons with a glass of champagne... as well as a day cruise to discover one of named-planet Earth's great landscapes.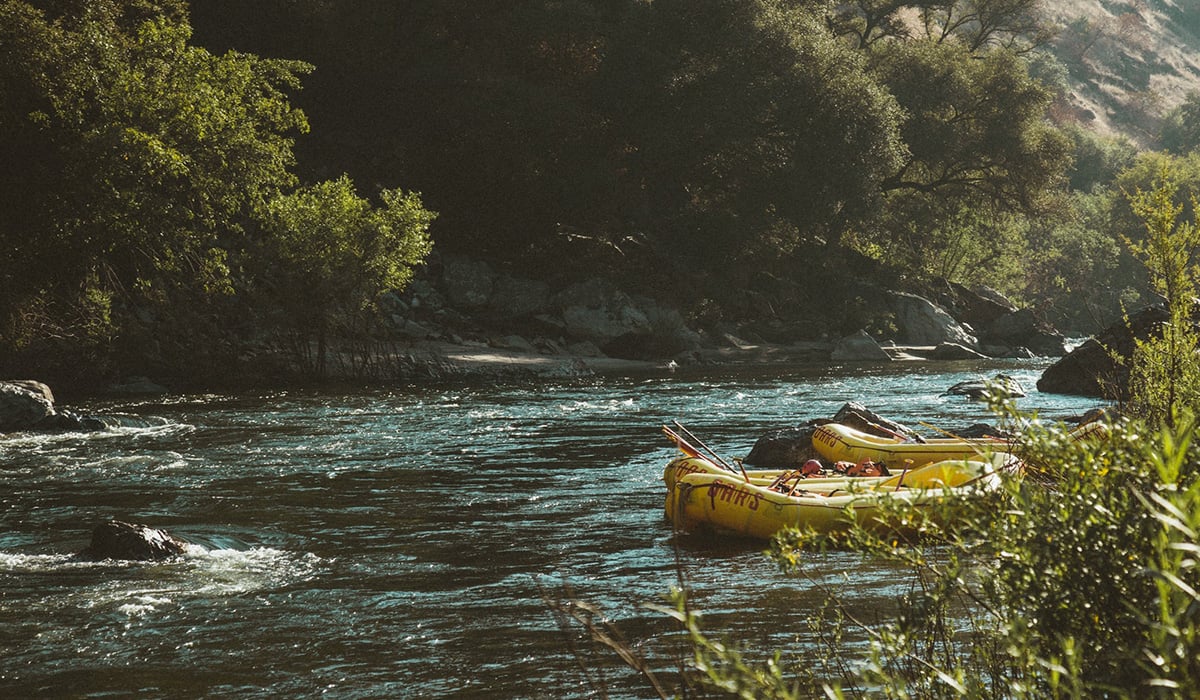 Colorado River Rafting
This morning's float trip on the Colorado River takes you through Glen Canyon; your experienced river adventure guide imparts a wealth of knowledge about the canyon as you glide past colorful walls of Navajo sandstone. Utah's iconic landscapes have served as ideal locations for movie and TV westerns over the years.
View them on an afternoon drive to Bryce Canyon National Park - a wondrous land of pines, pinnacles and oddly sculpted formations known as hoodoos, resembling the towers of fairy-tale castles. Magnificent spires, tinted with shades of pink, orange and red, put on a captivating show as the light changes throughout the day. Keep an eye open for the park's abundant wildlife, including elk, coyotes, marmots, and prairie dogs.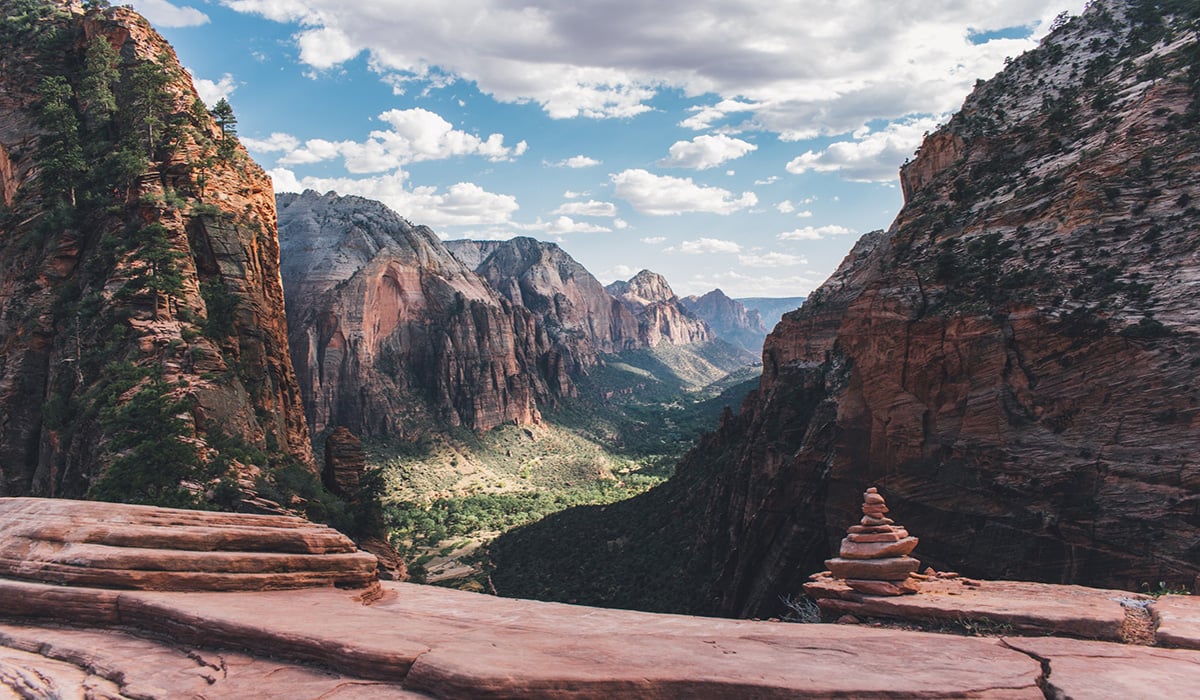 Bryce Canyon & Zion
If you rise early, you'll be rewarded with an awe-inspiring Bryce Canyon sunrise, as the light of dawn slowly spreads across the hoodoos and other unique geological features steps from your room at the Lodge at Bryce Canyon.
Spend the morning at leisure, perhaps venturing out on the park's renowned hiking trails to observe a great variety of bird species, beautiful wildflowers and diverse wildlife. After lunch, travel across southwestern Utah to Zion National Park, where colorful sandstone canyons and 3,000-foot-high palisades tower above the lush greenery of the canyon floor.
The park's shuttle system and network of hiking trails afford access to its key geologic features-thriving vegetation includes cottonwood trees and dry desert plants; wildlife rangers from mule deer to hundreds of bird species.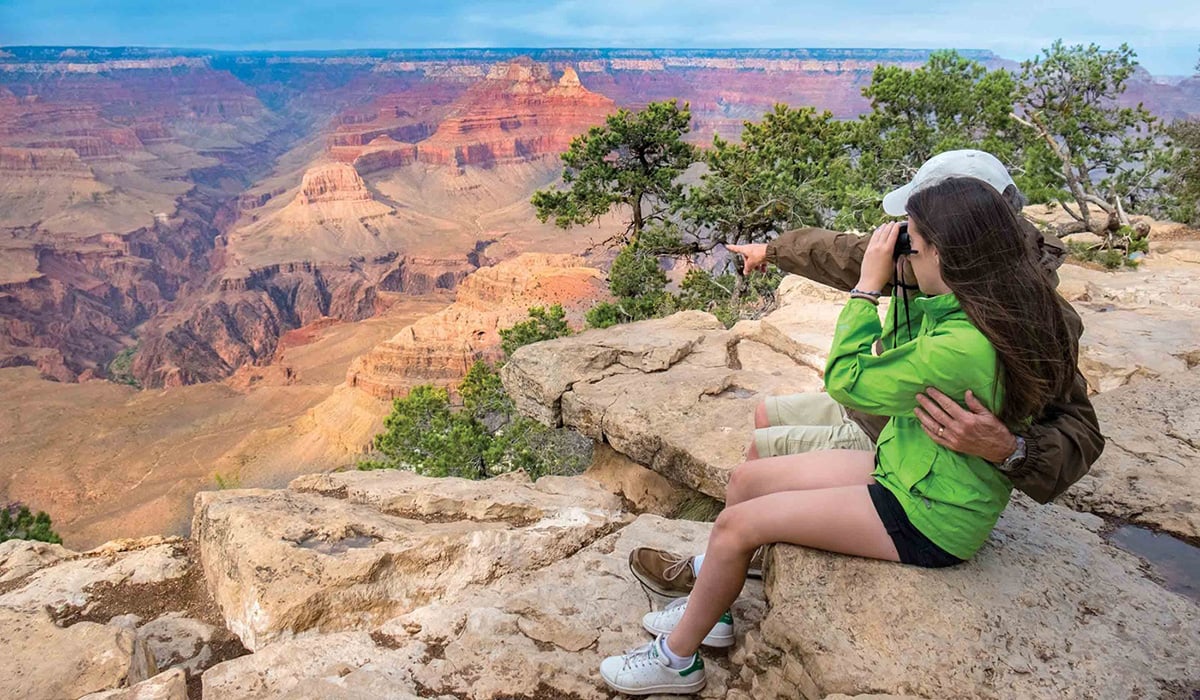 About Tauck
Escorted tours, small ship cruises, river cruises and family travel adventures, all exciting offerings Tauck provides you and your family. Every trip, every cruise, every day… Personalized service, quality experience, inclusive value – that's the Tauck difference.
Tauck provides special access to guests that lets them become part of the culture they are discovering. They provide seamless, inclusive trips, with all the details taken care of, so you can relax and enjoy those exclusive, extraordinary moments only available with Tauck.