Switzerland is home to some of the most beautiful landscapes in the world.
If you've ever seen content from northern Europe, then there is no doubt a trip to Switzerland is on your bucket list. With plenty of natural beauty, baroque architecture, outdoor adventuring, and world-class spas, Switzerland is an incredible destination.
Though Switzerland is known for its beauty throughout, no trip here is complete without time spent discovering the intense mountain landscapes. Here, you'll find small villages set between towering peaks and emerald-green lakes glistening from all angles. With so much to explore, these are the postcard-worthy places you won't want to miss...
Interlaken
This small town is situated on a narrow stretch of valley, between Lake Thun and Lake Brienz. With timber houses and incredible parkland spanning the Aare Rivier, this mountain destination is perfect for anyone looking for beauty. Spend your time hiking Interlaken's surrounding mountains and dense forests; Or, wander the small town in search of the perfect souvenir.
While you are visiting Interlaken, don't miss the chance to visit Jungfraujoch. This towering wonder stands 3,454m tall and is famous for the centennial railway which makes it the highest accessible point in Europe.

Zurich
Contemporary art and fashion await in Switzerland's largest city. Don't be fooled by the Metropolitan feel, Zurich may be one of Europe's most beautiful places. When you arrive, you'll feel utterly transported. Beautiful streets frame the city's blended architecture and 17th-century canals wind through perfectly kept neighborhoods. Indulge in the incredible museums and eateries lining these cobbled streets.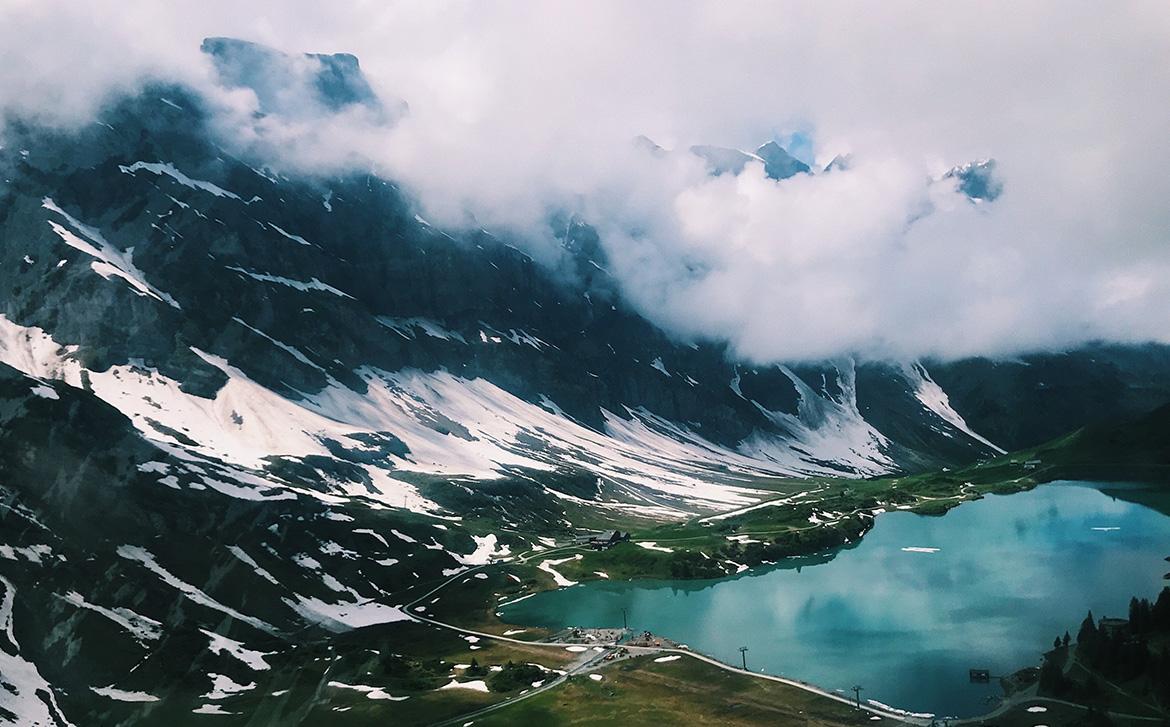 Engelberg
Whether you are traveling the swiss alps through summer or winter, Engelberg is home to endless beauty and great outdoor attractions. This alpine village is set surrounding a medieval monastery. Explore this beautiful mountain town and enjoy mesmerizing landscapes, cheese fondue, ski slopes, and humble hospitality.

Chur
Escape the swiss cities for the old-world style of Chur. Known as the oldest town in Switzerland, Chur is home to plenty of charm. Walk through this alpine town to discover flowering courtyards and carless streets, this is a place lost in time.
Travel There
Thanks to the notoriety and long history of Switzerland's mountain region, the area is well connected by rail. Explore from one wonder to another with the convenience of train travel. These irresistible landscapes await.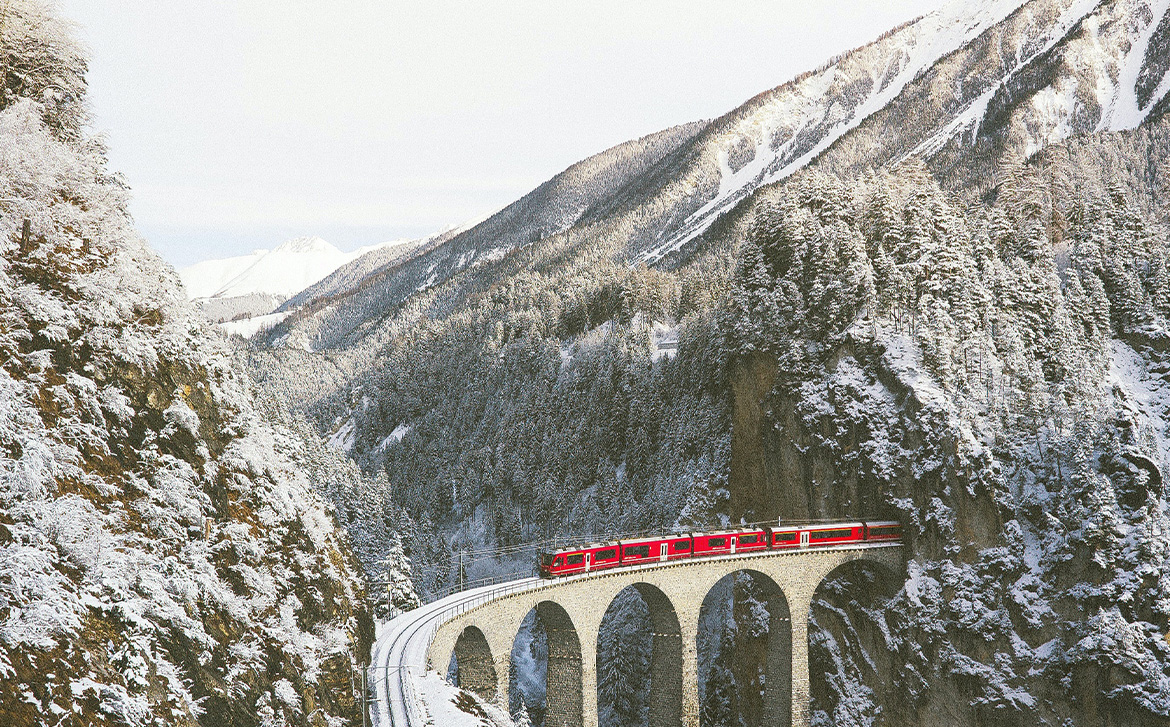 Railbookers

With Railbookers, you can connect all these stunning places with one booking. Discover their Lakes & Mountain itinerary which connects Geneva to Zurich, two of Switzerland's largest cities. On this journey, you'll cruise scenic railroads including the Golden Pass Line, the Glacier Express, and you'll stop at Europe's highest-altitude railway station on Jungfrau Mountain. This itinerary will be full of wonders, with the added convenience of easy travel from one point to another, you will have plenty of time to enjoy cheese fondue, chocolate, and local culture.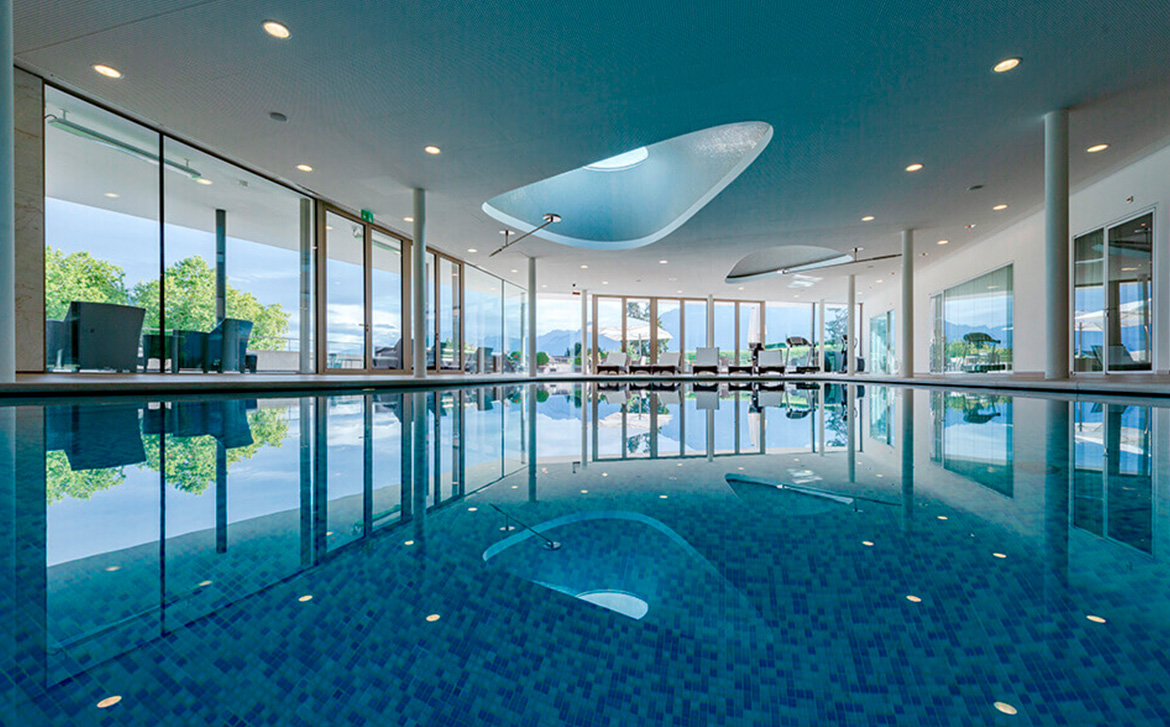 Clinique La Prairie Montreux
Come home looking better than ever when you book a stay here. Clinique La Prairie offers the most advanced health and wellness programs. Discover luxury care with their holistic approaches that combine the best of preventative medicine with lifestyle plans. expect the most complete and regenerating detox experience, informed diagnostics, and innovative sciences, all from the comfort of a luxury property. Care doesn't have to feel clinical to be cutting-edge.
Mandarin Oriental, Geneva
Located on the bank of the River Rhône, just steps from Geneva's shopping and business districts, this property is a luxury masterpiece. Once you step inside, you'll feel the pace slow from the outside bustle of the city. Silk, Italian marble, parquet, and leather commingle to create an intriguing frame with unparalleled views. Enjoy outstanding restaurants and the contemporary bar as major attractions in Geneva's dining scene.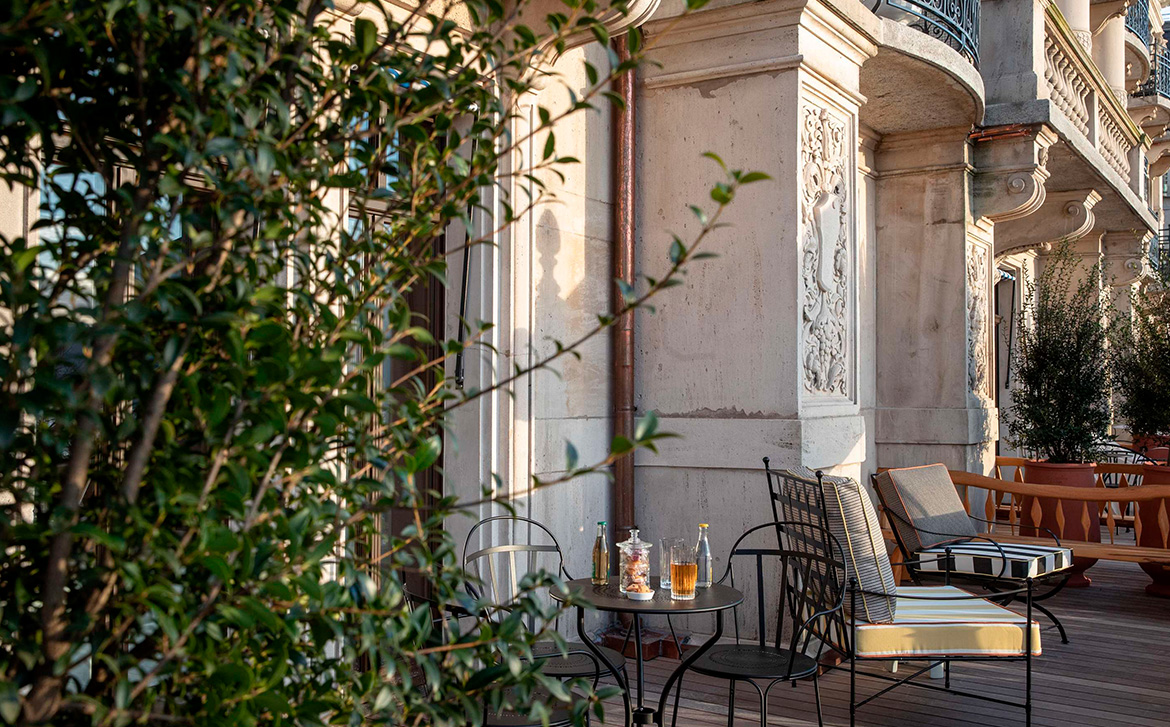 La Reserve Eden au Lac Zurich
Known for its pristine location on Lake Zurich, La Reserve Eden has been a sophisticated celebrity haven for more than 100 years. The 40 rooms and suites have been completely renovated by the legendary Philippe Starck with a subtly artistic yet rebellious vibe, as has the rooftop La Muña, which serves up contemporary cocktails and 360-degree views of Zurich's historic district. Take an afternoon dip in the lake after a vigorous gym session, then indulge at the Eden Cigar Lounge by night.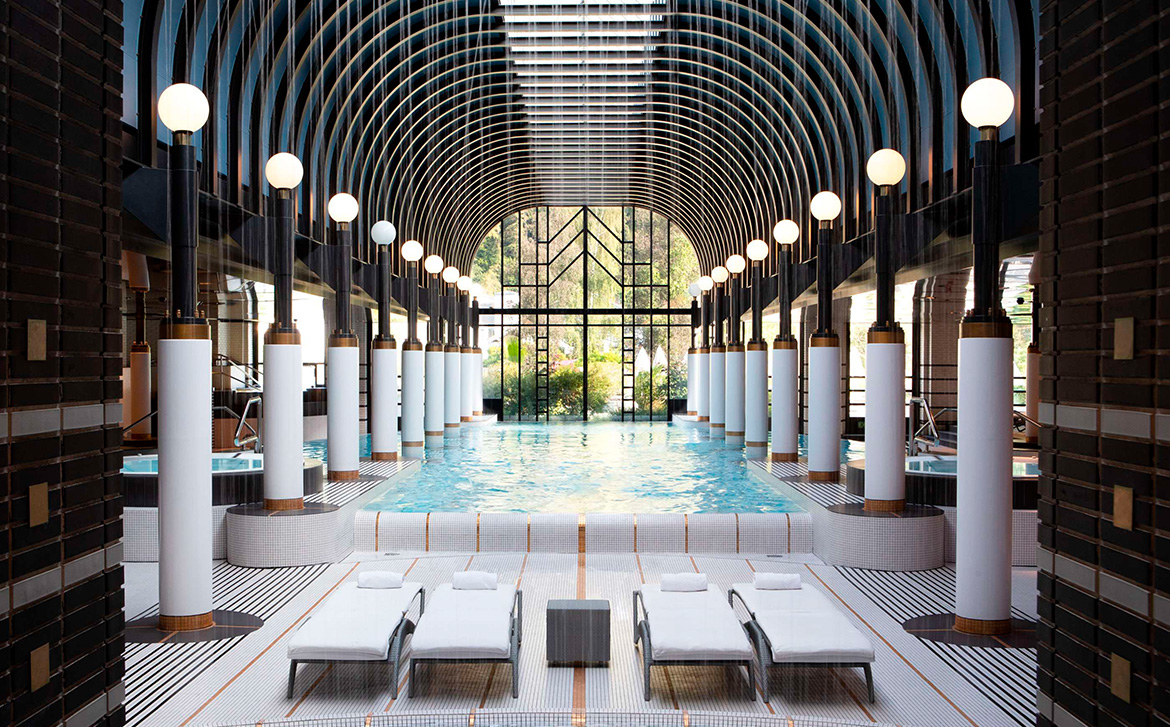 Victoria-Jungfrau Grand Hotel & Spa, Interlaken
Along the beautiful Jungfrau region stands the Victoria-Jungfrau Grand Hotel & Spa. Dating to 1865, this country hotel melds old-world sophistication with a sleek, modern appeal. The picturesque setting and luxury amenities make this property a place to relax, connect with family, and feel at home all while you discover the beauty of this place.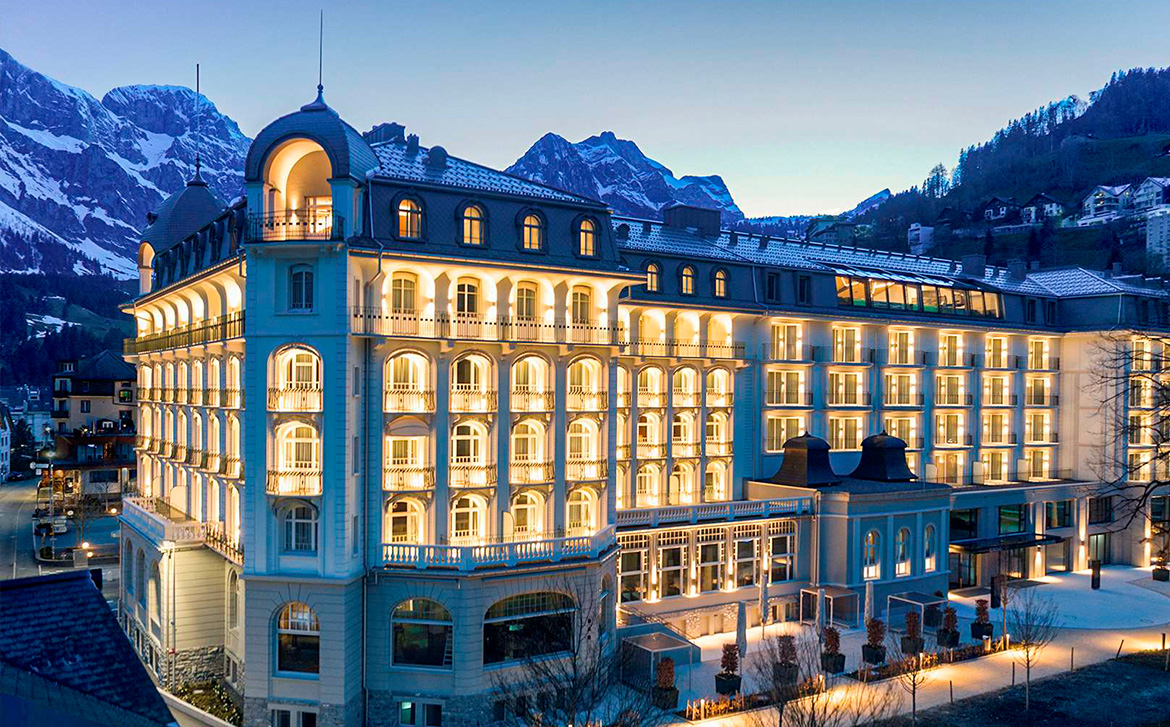 Kempinski Palace Engelberg

Engelberg is an incredible place to discover. Located in the heart of the Swiss Alps, guests will find energy from the majestic natural environment. Raw beauty beckons from this gem of the Belle Époque; this is Kempinski Palace Engelberg. As Engelberg's first five-star resort, Kempinski Palace Engelberg is a stunning gem perfectly renovated with respect to its history.
Travel Tip:
Plan a wellness day
Massages, facials, mani-pedis, and more await at Switzerland's coveted spas. Extend your stay with week-long weight loss programs or just add a day to relax at the end of your travels. No matter how much time you spend at these world-class facilities, you will look- and- feel better when you leave.