A SUPER PRIVATE SALE. Just for YOU.
Seabourn has a special treat for YOU! They are offering exclusive pricing over 15 voyages at incredibly low rates ONLY for MVT clients. Take advantage of this amazing special offer. Now is the time to book a Seabourn Cruise with this rare and private offer… you do not want to miss out! Contact us today, and make sure to mention "Private Sale" in your message.
Sail aboard the Seabourn Odyssey on a 7-day or 14-day Caribbean Yacht cruise, and experience the amazing islands and gems every day.

Seabourn Odyssey
229 suites | 650 feet in length | 84 feet in width
Seabourn Odyssey was built by the Italian company T. Mariotti S.p.A., located in Genoa, Italy and named in Venice. On that occasion, the guests on board for the maiden voyage were all honored as the ship's godparents, and a plaque with their names was permanently mounted on a wall inside the ship. Seabourn Odyssey was designed by the same architectural team, Petr Yran and Bjorn Storbraaten, who designed the original Seabourn ships.
Onboard Activities
Each day on board offers delicious dining options, world-class entertainment and enriching activities.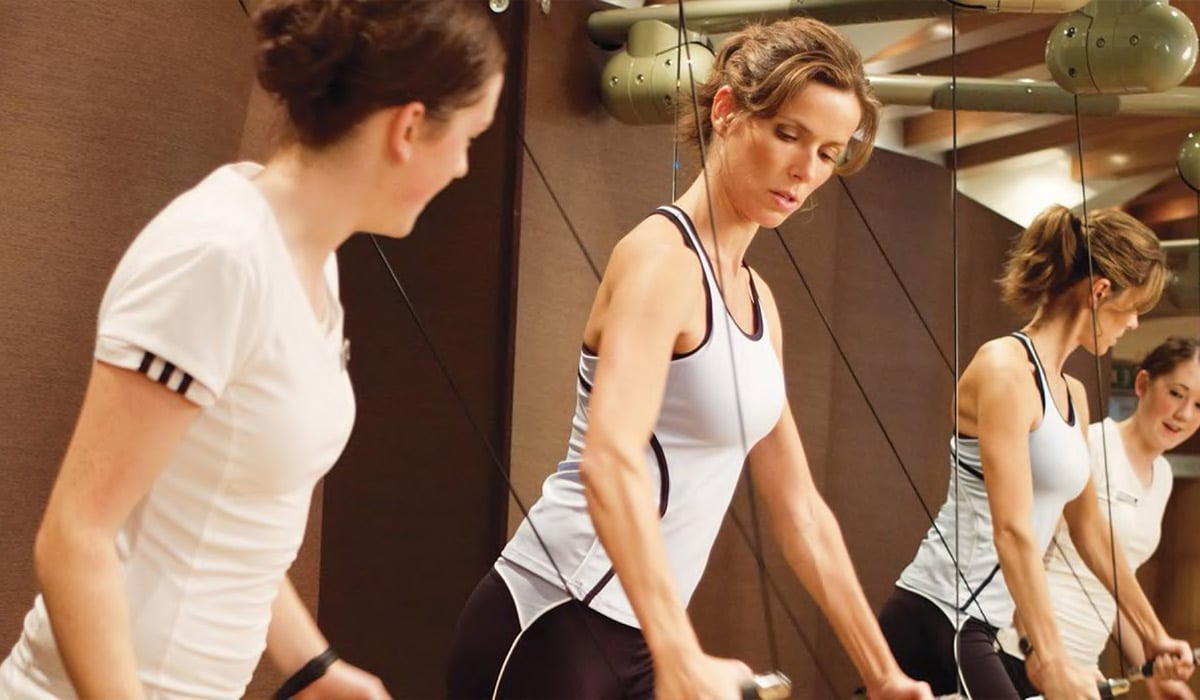 Fitness Center:
Featuring a row of state-of-the-art treadmills, elliptical trainers, stationary bikes, and weight machines in front of a wall of windows.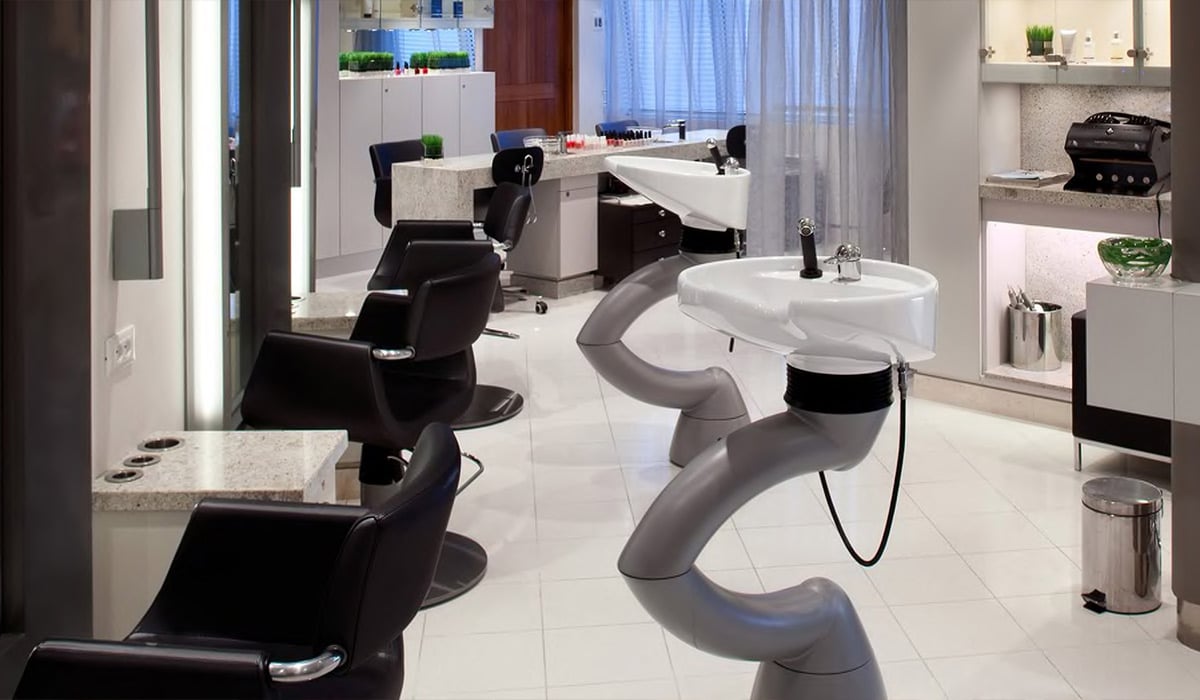 Salon:
Treat your body, mind, and spirit to one of the facility's rejuvenating treatments, which include steam rooms.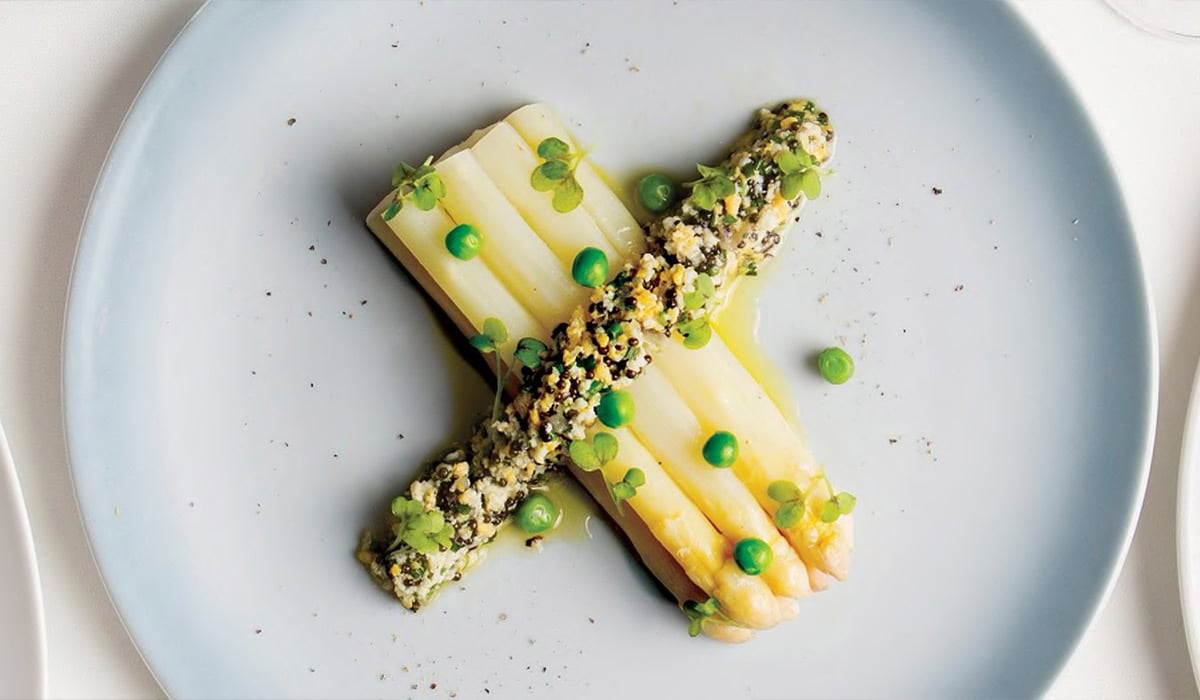 The Restaurant:
Come when you like, with whom you please, and be seated as you wish. The cuisine is exquisite, and the service is flawless.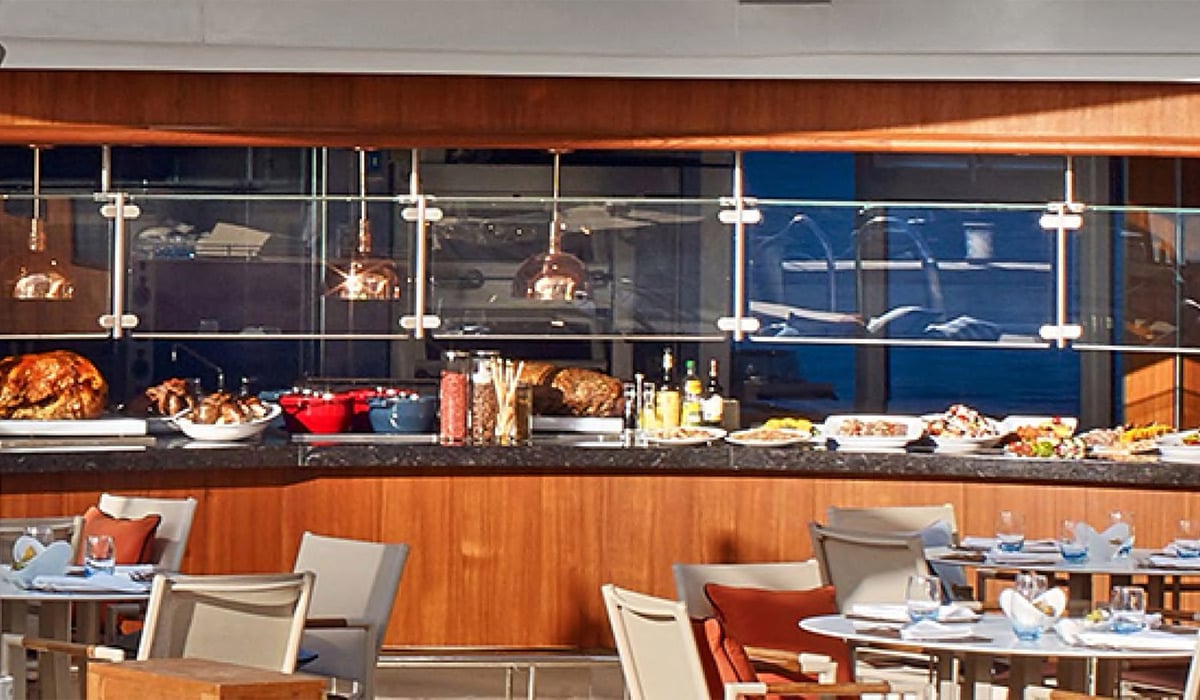 The Patio:
Offering luncheon buffets, salads, soups, and freshly baked pizza. Dinners feature a full menu in an al fresco setting.
The Club:
Open for afternoon tea then transforms into a dance club in the evening. Socialize while enjoying cocktails, live music, and great company.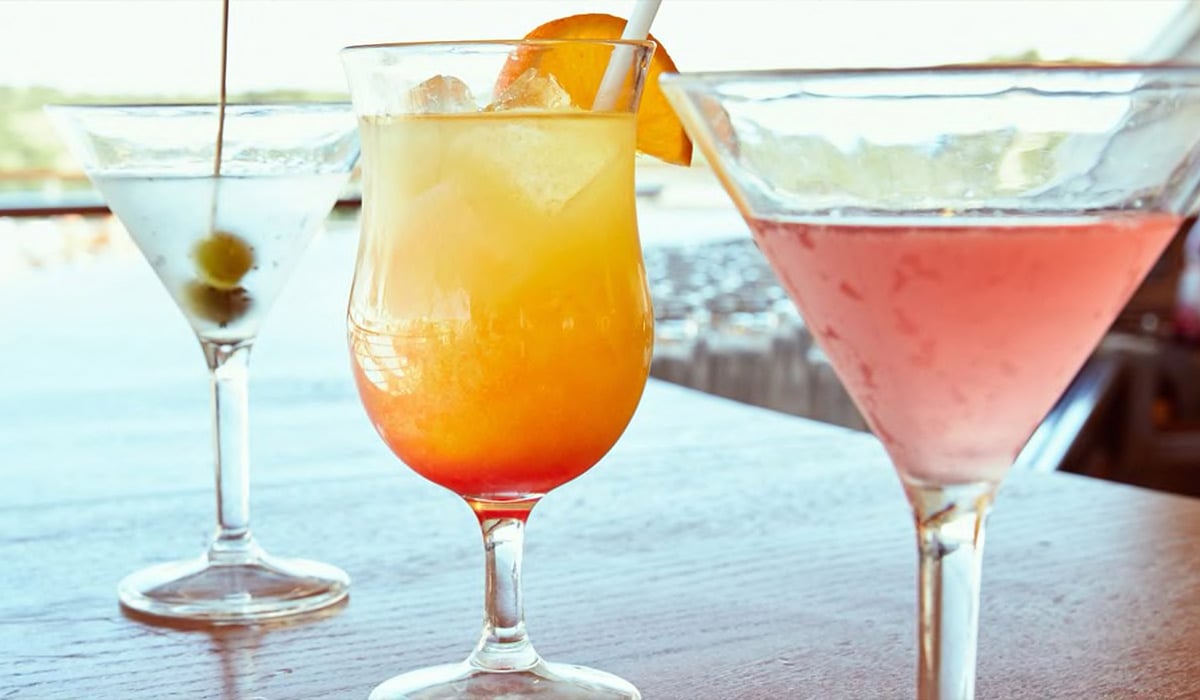 Sky Bar:
The Sky Bar is a place to enjoy a refreshing tropical beverages during the day, or an evening cocktail under the stars.
SUITES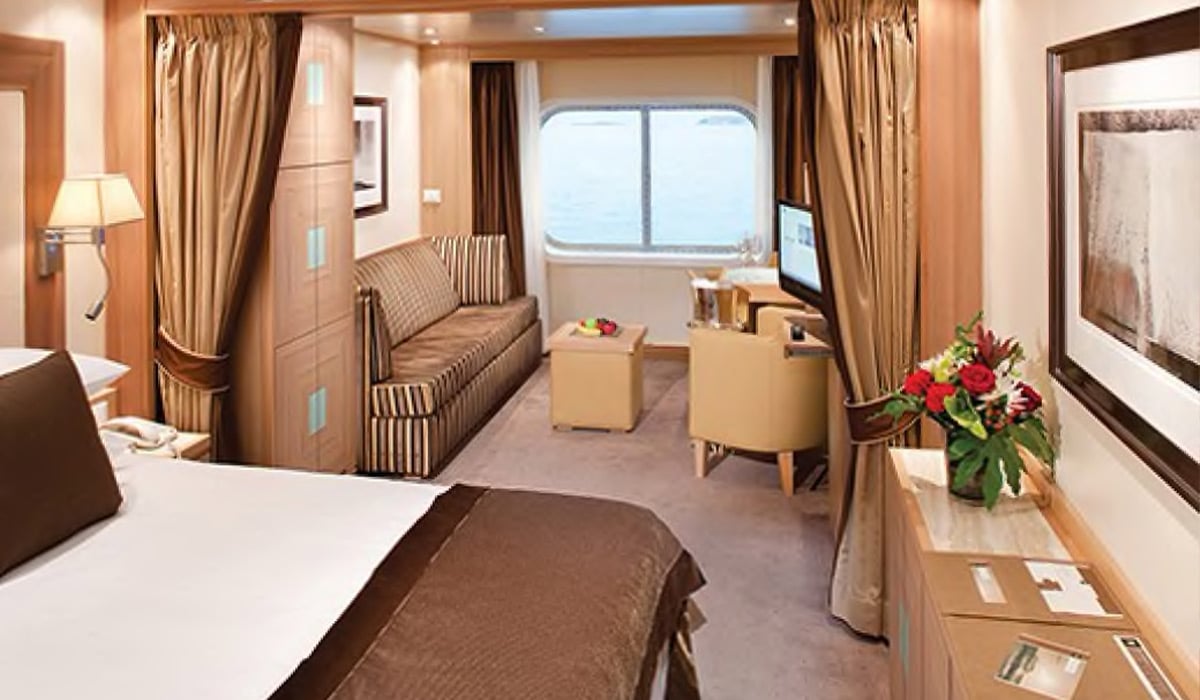 Ocean View Suite || All Ocean View Suites feature:
A large picture window

Comfortable living area

Queen-size bed or two twin beds

Dining table for two

Walk-in closet

Interactive flat-screen television with music and movies

Fully stocked bar and refrigerator

Makeup vanity, spacious bathroom with separate tub and shower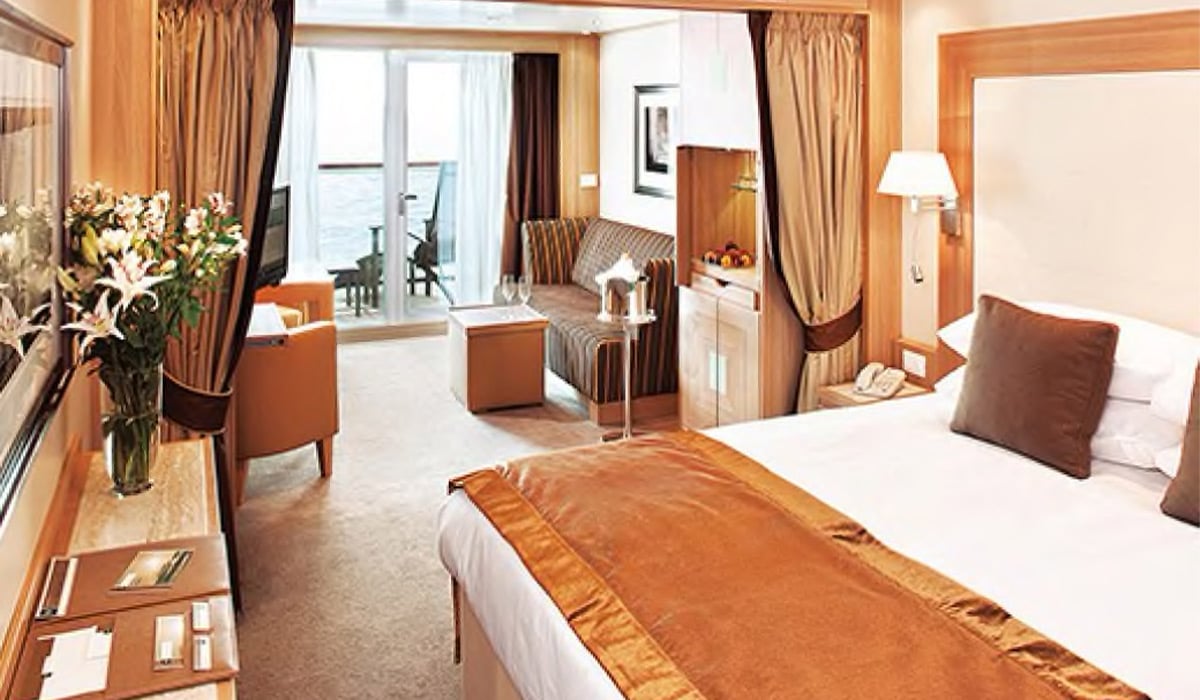 Veranda Suite || All Veranda Suites feature:
A full-length window

Glass door to private veranda

Comfortable living area

Queen-size bed or two twin beds

Dining table for two

Walk-in closet

Interactive flat-screen television with music and movies

Fully stocked bar and refrigerator

Makeup vanity

Spacious bathroom with separate tub and shower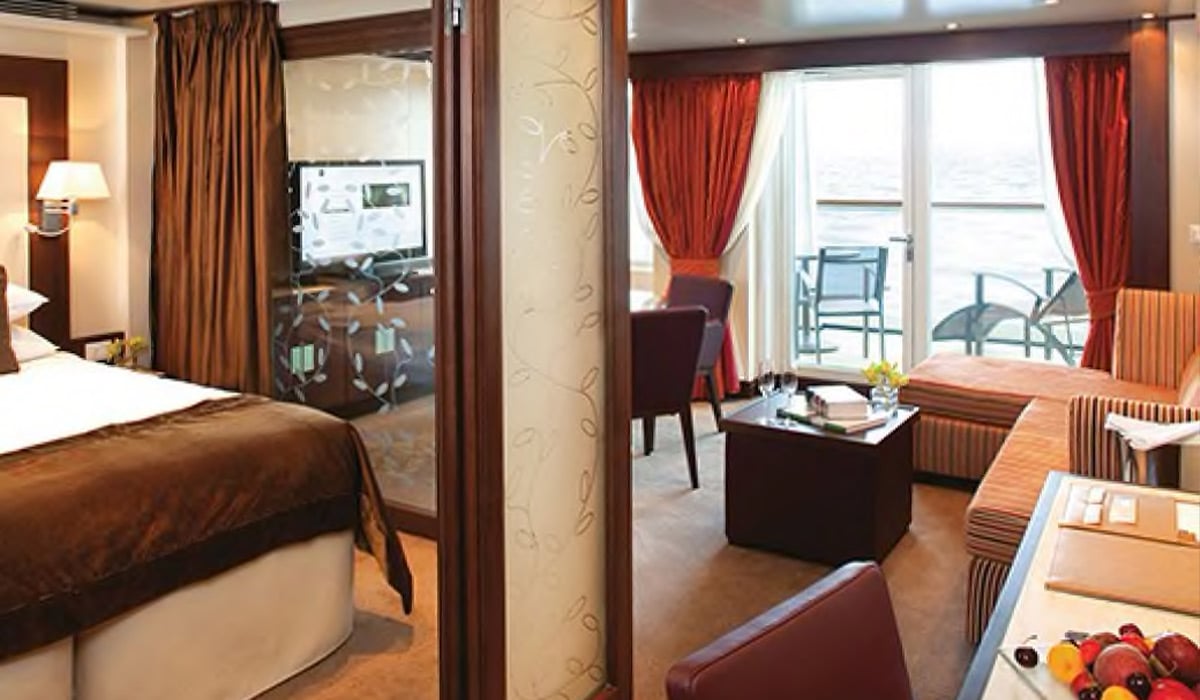 Penthouse Suite || All Penthouse Suites feature:
Dining table for two to four

Separate bedroom

Glass door to veranda

Two flat-screen TVs

Fully stocked bar

Spacious bathroom with tub, shower and large vanity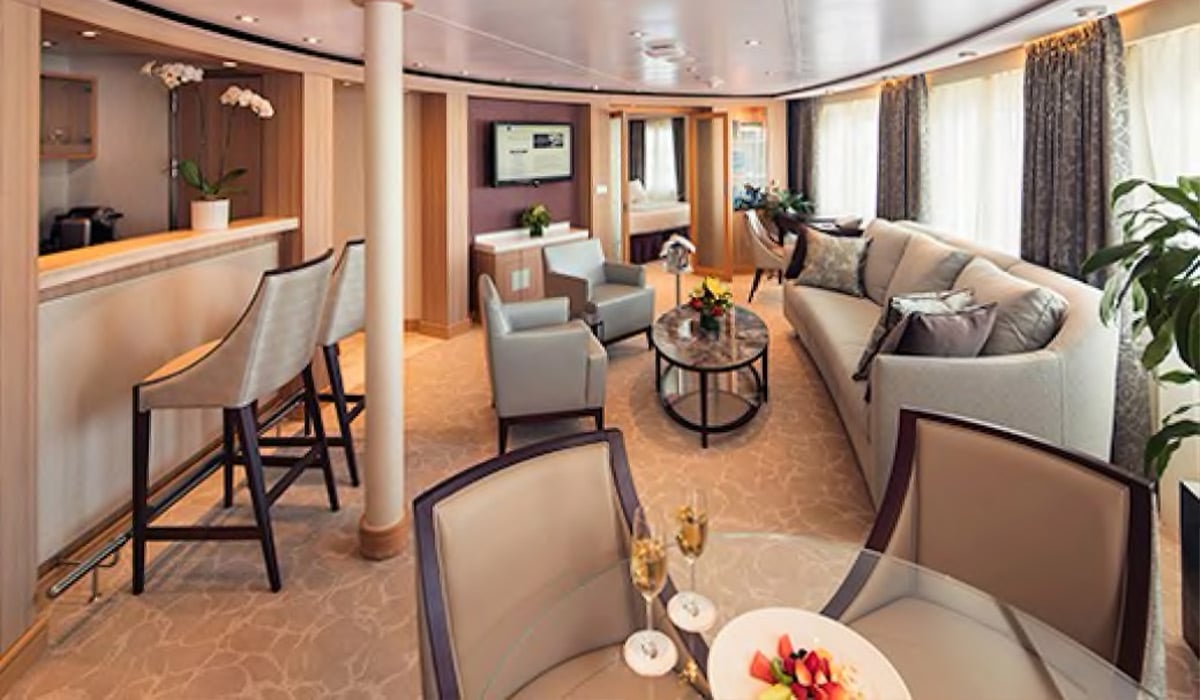 Owners Suite || Owner's Suites feature:
Expansive ocean views

Forward-facing windows

Dining for four to six

Bathroom with whirlpool bathtub

Guest bath

Pantry with wet bar

Two flat-screen TVs

Complimentary Internet/Wi-Fi service