Discover eloquent form and physicality with the modern beauty of Japanese architecture.
Modern-day Japanese architecture is well known for wooden accents, ornate roofs, tatami mats, and washi paper room dividers. Japan's contemporary architecture is recognized as some of the most distinct modern works of our time. With an emphasis on craftsmanship and traditional elements, a trip to Japan is incomplete without time spent in some of their most notable spaces.
While a focus on guiding lines and texture emanates the cultural prominence of wabi-sabi, the touches of traditional Japanese homes make modern architecture an ode to the past and present. The unique elements of Japanese architecture will help connect you to Japanese life and appreciate the design in luxury properties along the way.
Read more about the role of Wabi-Sabi in Japanese culture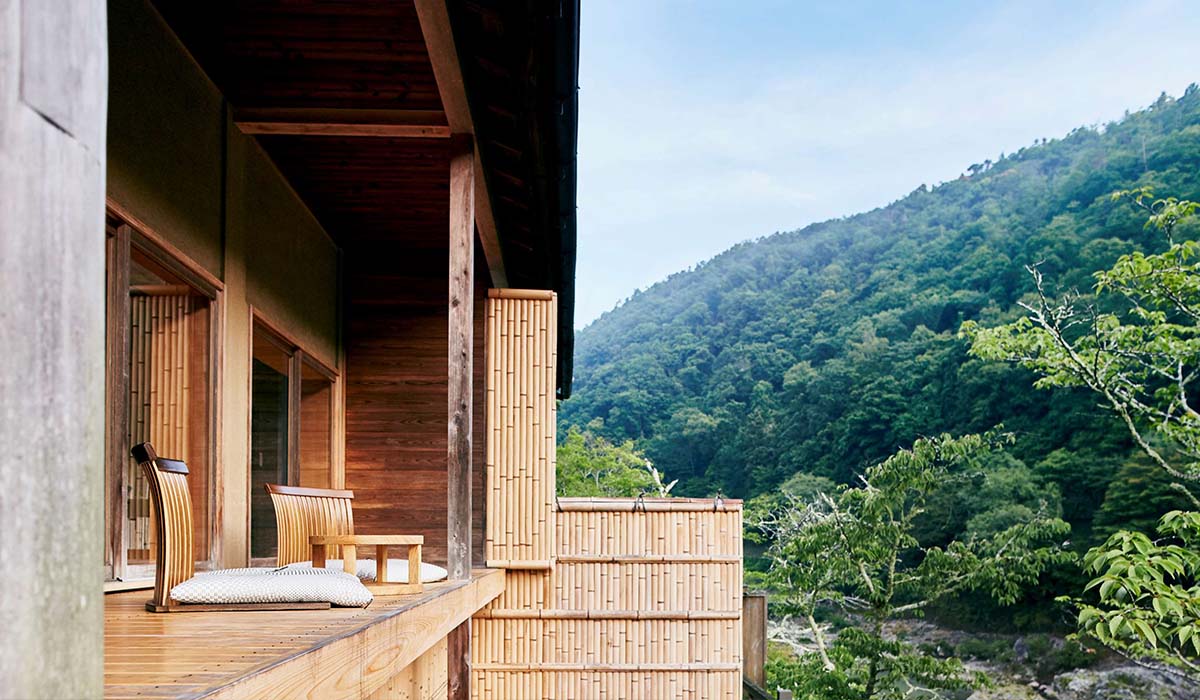 Wood in construction
Due to the constant threat of earthquakes, wood has been a preferred building material since the 7th century. In Japanese building practices, wood serves as a durable construction material. The intricacies of wood grain and knots are seen as decorative touches. Varieties of wood are chosen for their scents and antibacterial properties. Japanese cypress, cherry, Japanese cedar, and Japanese zelkova are particularly popular.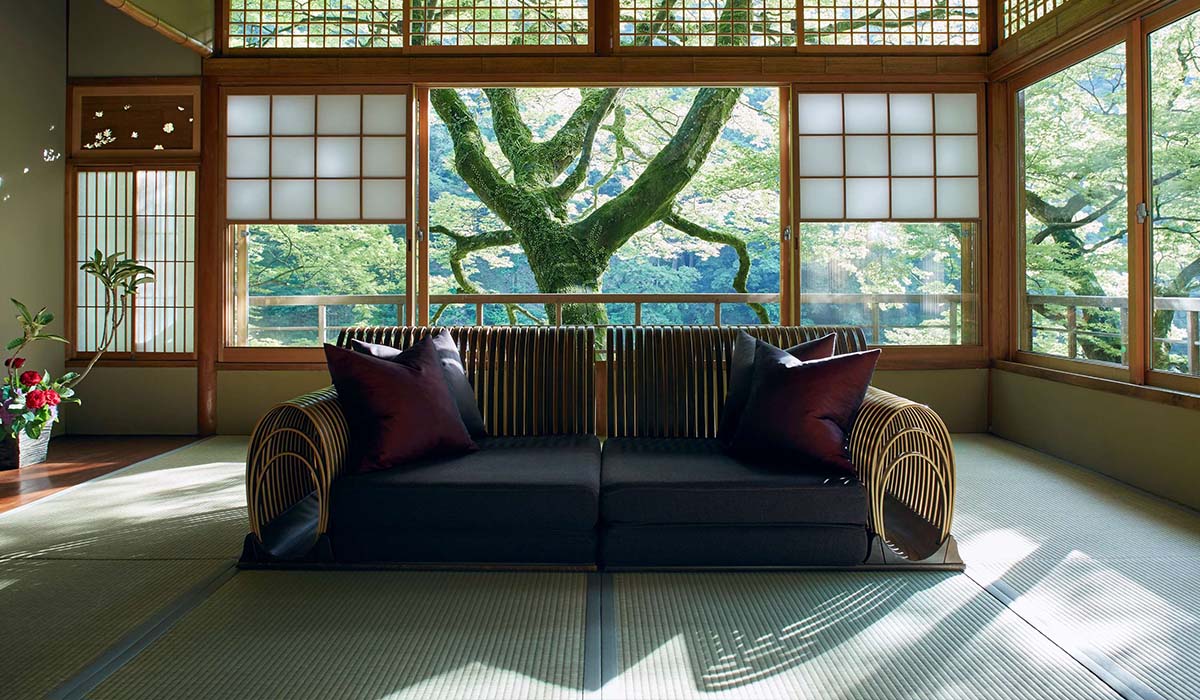 Tatami Mats and Genkan Entry ways

The Japanese custom of removing shoes before entering a residence has been perpetuated by architecture and interior design. In traditional homes, tatami mats are used as flooring materials. Traditionally made of rice straw covered with woven soft rush straw, these mats were introduced by royalty. The plush flooring made indoor shoes even less prevalent and genkan served as open entrances where people could leave their shoes before entering a residence.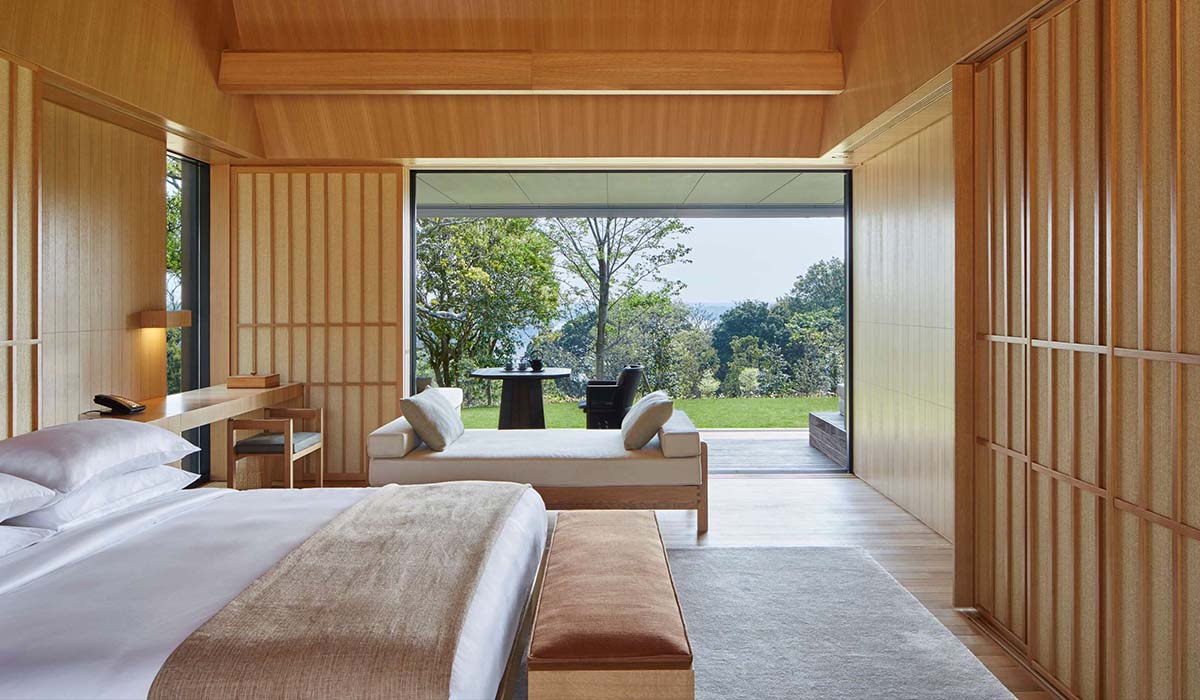 Shoji and Fusuma
Known as some of the nation's national treasures, Shoji and Fusuma serve as doors and room separators. Made from fabrics and rice papers, Fusuma is used to divide large rooms and they are often considered decorative. Shoji is made with sheets of washi paper on a wooden lattice frame. They are used as door or room dividers. Both offer great thermal benefits, keeping rooms warmer in the winter months and cooler through the summer.
Japanese Hotels with notable contemporary architecture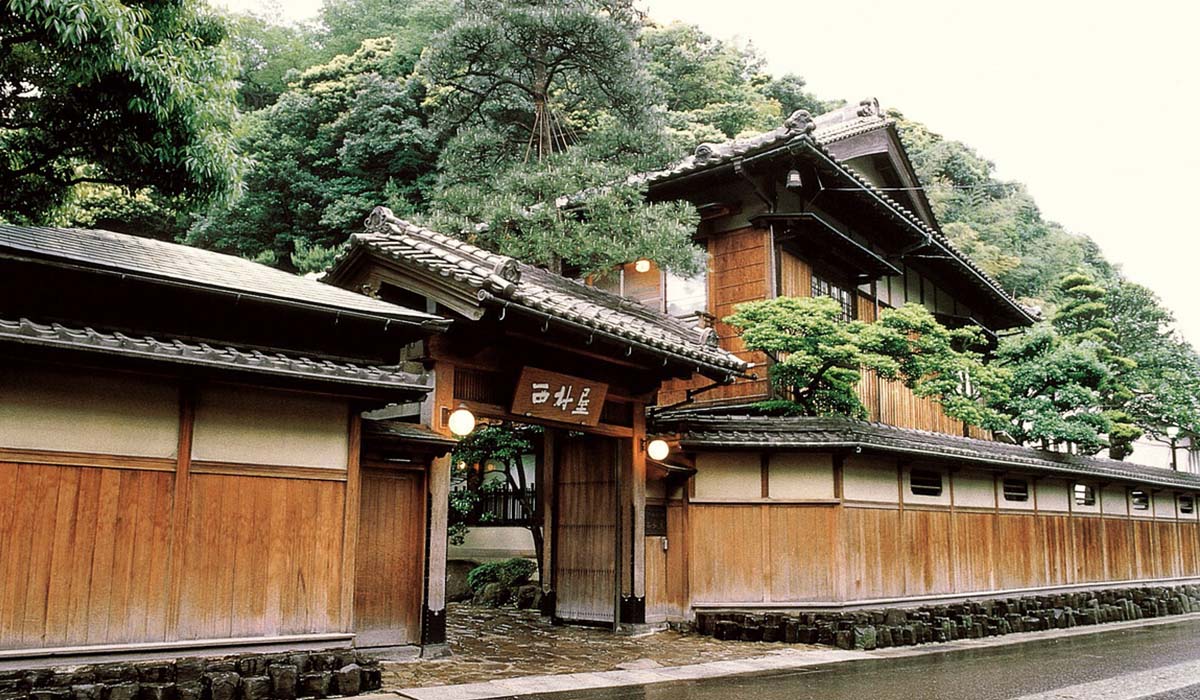 Nishimuraya Honkan in Toyooka
Serenity, Tradition, Cultural experiences
This authentic ryokan incorporates the traditions of seven generations. With Tatami mat floors, sliding paper doors, and wooden terraces, many of the rooms are reminiscent of lush Japanese gardens and the surrounding forests. During your stay, discover the healing waters of local hot springs baths, taste traditional kaiseki meals, and slow your life down alongside the culture of this small town.
As a Relais & Châteaux preferred partner, enjoy complimentary breakfasts and a VIP welcome amenity.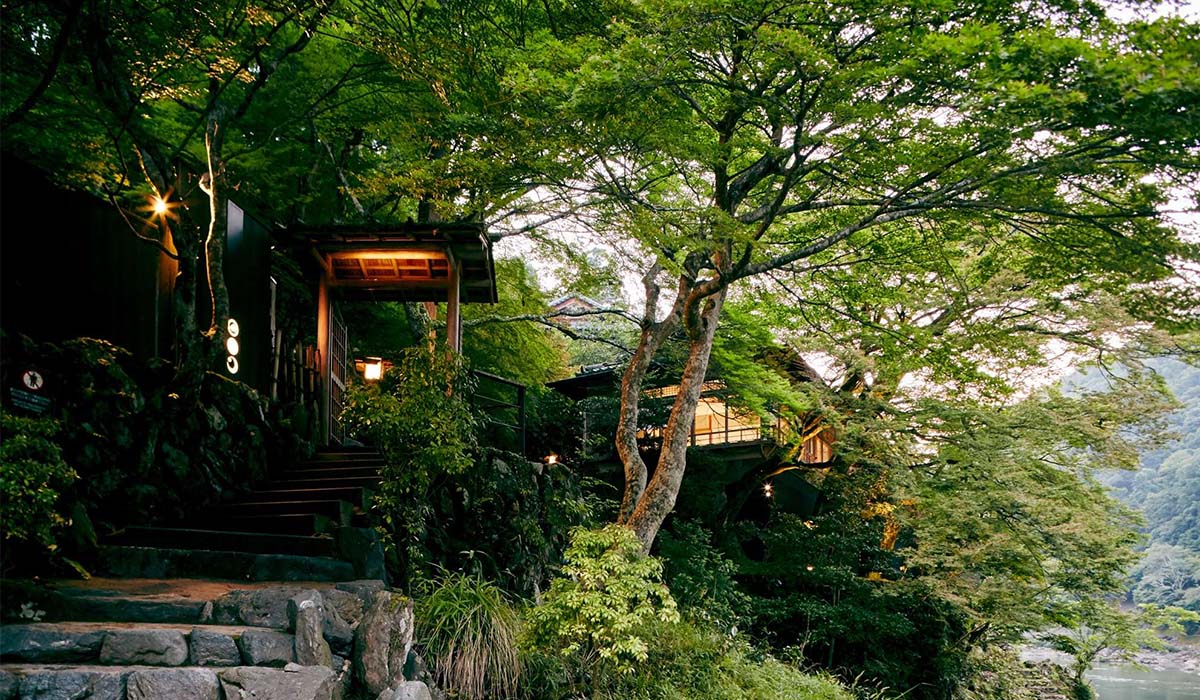 Hoshinoya Kyoto in Kyoto
Local Immersion, Seclusion, Landmarks
Known as a real-life depiction of Japanese feng shui, the Hoshinoya Kyoto is set in the Arashiyama district and accessible by a leisurely boat ride along the Oigawa River. Designed in the style of a traditional ryokan, or Japanese Inn, this property exudes a sense of ease and relaxation. The 25 rooms feature calming interiors, heated floors, and handmade wallpapers. Outside, Shoji sliding doors open to traditional lantern-lit gardens and old maple trees.
Book with MVT Virtuoso Benefits like upgrades on arrival, $100 in resort credit, & a full daily breakfast for two.
Amanemu in Ise-Shima
Well-being, Tradition, Seclusion
Another ryokan-inspired onsen set in the forested hills of Ise-Shima, Amanemu invites guests into a restorative sanctuary. Bask in mineral-rich hot springs, walk ancient pilgrim trails and explore a sublime coastline.
Book with MVT Virtuoso Benefits like upgrades on arrival, $100 in resort credit, & a full daily breakfast for two.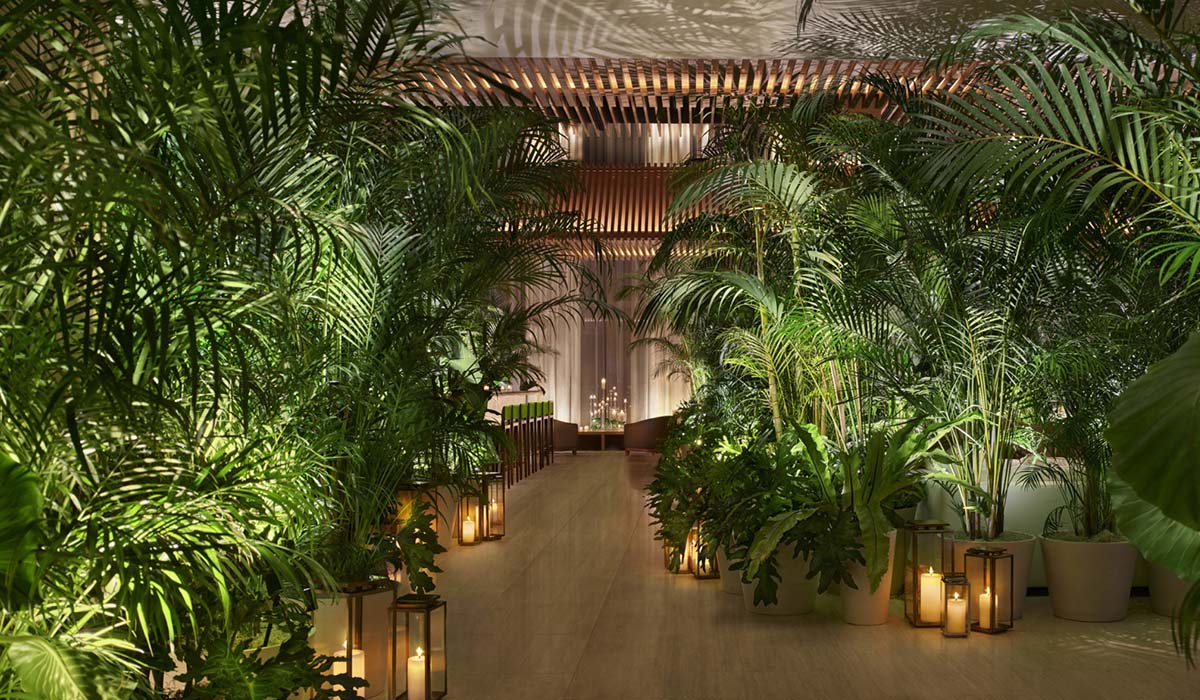 The Tokyo EDITION, Toranomon in Tokyo
City life, landmarks, local immersion
This property embraces the history of ancient Tokyo, with elements of the modern skyscrapers that have recently revitalized the city's skyline. Located steps away from Tokyo's best neighborhoods and attractions, The Tokyo Edition, Toranomon, overlooks iconic views of Tokyo. Find lounge bars, a customized spa, restaurants, and anything else you might need inside the hotel's beautiful design.
As a Star & Luminous member, booking with an MVT Advisor means welcome amenities, $100 in Hotel credit, & a full daily breakfast for two