The Hottest Hotels: All You Need to Know
Virtuoso Travel Week gave us incredible insight into what our travel partners around the world are up to. From multi-million dollar renovations and enticing promotions to exclusive tours and offers in exciting cities, these hotels are ready to welcome you back!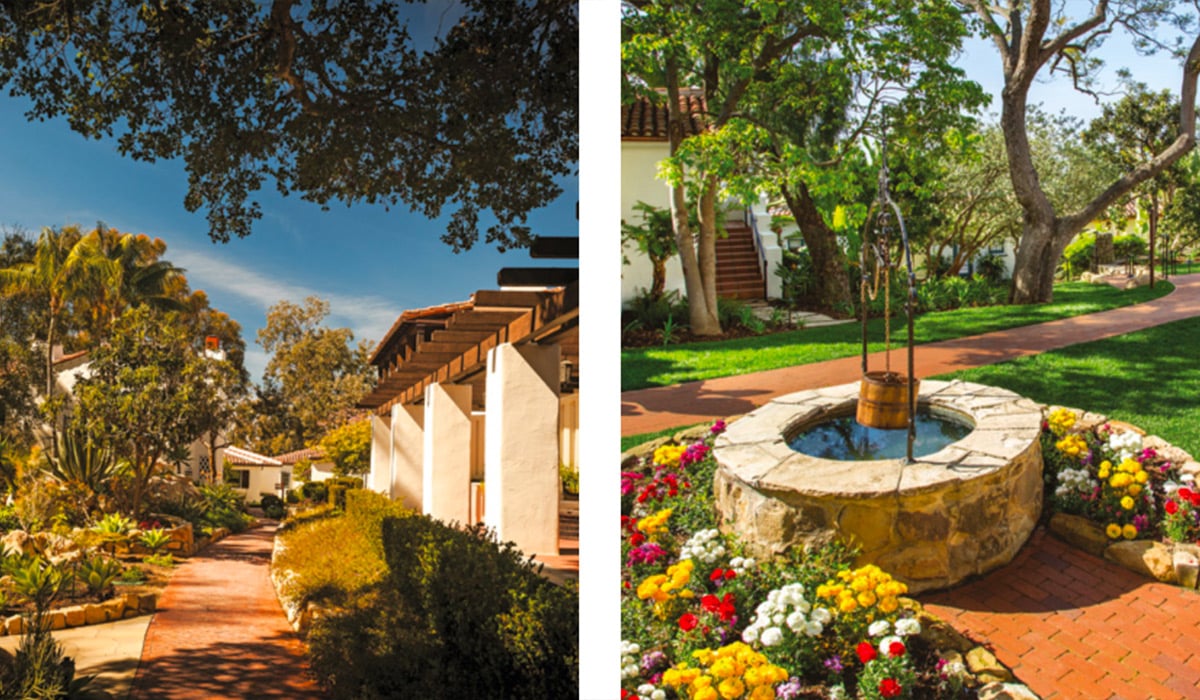 Belmond El Encanto -
Santa Barbara, CA
Belmond El Encanto, perched high in the Santa Barbara Hills, is an iconic hideaway offering the best views of the American Riviera along with all the romance and glamour that has endeared it to both the local Santa Barbara community and visitors since 1918.
Luxurious Touches:
On-demand housekeeping services

Complimentary Wi-Fi

Complimentary in-room entertainment

Early morning in-room coffee service

Concierge 24/7

Things To Do:
Take a trip to Wine Country and visit the Santa Barbara Countryside

The hotel will arrange a customized VIP Wine Tour or Sip and Sail Wine Tasting on the harbor

End the day with dinner in Montecito or Santa Barbara

Discover Santa Barbara and soak up a little local flavor

Start with breakfast on The Terrace, take a morning yoga or exercise class in the Fitness Studio, then take one of the motorized bicycles to the beach.

Or take the Mercedes Sprinter to Santa Barbara, only 7 minutes to State Street, famous for its shops and restaurants. You can take a trolley tour of Santa Barbara which includes all the architectural highlights of the city, visit the Santa Barbara Public Market, take a Himalayan Salt Scrub at the Santa Barbara Salt Cave, and visit the Santa Barbara Botanic Gardens

Dorchester Collection:
The Beverly Hills Hotel & Hotel Bel Air
The Ultimate Staycation! Book your next stay at The Beverly Hills Hotel and relax with a check-in and check-out time to suit you, and a delicious breakfast to start your day in style.
Your Ultimate Staycation Includes:
Breakfast for two

Complimentary early check-in

Complimentary

car parking & valet service
Maximum speed internet access
Experience More:
Champagne bath experience, $425
Created to help you relax and unwind, this indulgent treat includes Ceara pure, unrefined Atlantic sea salt from Brazil, which provides natural hydration and smoothness for your skin, and sweet orange and grapefruit oils for an uplifting, invigorating experience.
Pink Palace Picnic, $350 for two guests ($85 each additional guest, maximum six people)
A picnic is one of life's simple pleasures, and with the hotel's tranquil gardens, there's no better way to enjoy your own al fresco feast. The culinary team can create you a gourmet picnic, complete with dining trays, blanket and plush pillows.
Cocktail, Please! $30 per person
Let the hotel bring the bar to you with everything you need to shake up your own cocktails. It's a chance to channel your inner mixologist and create two delicious 'Hotel California' cocktails – a refreshing mix of vodka, watermelon, lime and mint, sweetened with agave.
Time To Celebrate, $450
We know what makes a special occasion. For the complete romantic experience, you'll find a chilled bottle of Dom Pérignon champagne, chocolate strawberries and rose petals waiting for you in your room.
Lights, Camera, Popcorn! $25 per person
Spend the evening gazing at Garbo, rooting for Rocky, or searching for Nemo all from the comfort of your room. As part of the experience you can select one of the many on-demand movies and you'll receive extra pillows and blankets, along with popcorn and movie candy.
Wine & Cheese Tasting, $75 per person
Enjoy their sommelier's selection of two red and two white wines (2oz each) perfectly paired with the executive chef's assortment of cheeses.
Equinox Hotels
Re-Opening Date: September 2, 2020
With Equinox Hotels, they are once again redefining new luxury as the ultimate in experience, as a seamless extension of a life well-lived, elevating fitness, culture & community for those who rest and play as hard as they work.
Equinox architected the 'fitness as a lifestyle' movement and Equinox Hotels is the complete manifestation of their brand promise – High Performance Living.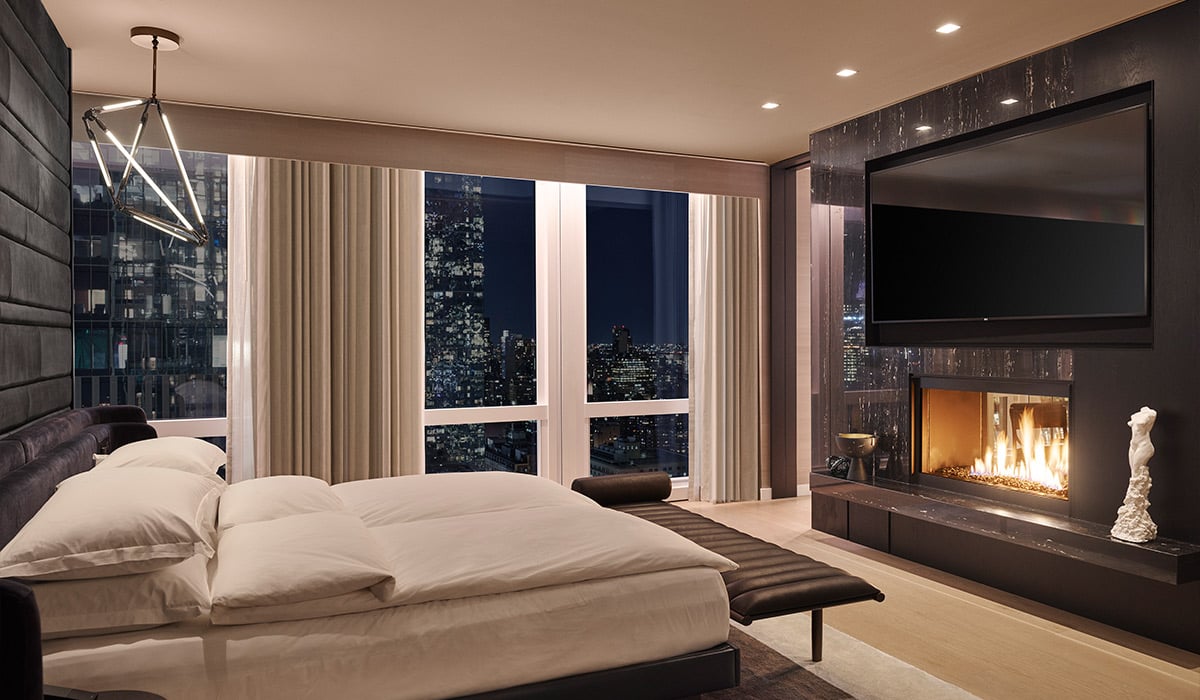 RESTORE: Ensure that every night of sleep is a dream come true with their high grade sound transmission and proprietary sleep system.
REVIVE: Come clean with a shower experience that proves 3 heads are better than 1 and AM + PM amenities to transform your daily rituals.
REFUEL: Raid your ROOMBAR for a curated collection of snacks, beverages, recovery aids and more.
RITUALS: AM + PM in-room ritual content designed to energize your morning and sleep better at night.
Promotions:
Third Night Free

Suite Dreams: Second night in a Suite at 50%

Recharge + Reboot (Staycation): Complimentary room upgrade, valet parking, $100 hotel credit and vitamin pack amenity
The Willard -

Washington D.C.
Located in the heart of the nation's capital, the Willard InterContinental Washington, D.C., one of America's most celebrated historic hotels, is one block from the White House and within walking distance to many of the city's most notable attractions, including the iconic monuments, memorials and museums on the National Mall.
Open Outdoor Attractions:
Lincoln Memorial

Key Bridge Boathouse in Georgetown

Washington Monument

Martin Luther King Jr. Memorial

City Center

Rock Creek Park

Hillwood Estate, Museum and Garden

Downtown Annapolis

Mount Vernon
Outdoor Children's Attractions:
Smithsonian's National Zoo and Conservation Biology Institute
Watkins Regional park
Capitol River Front
The Adventure Park at Sandy Spring
Willard Exclusives:
White House – Hotel will arrange private tours with a two week notice
Mount Vernon Distillery Experience with a 48 hour notice

International Spy Museum – Private tour conducted by Jonna Mendez, former Chief of Disguise for the CIA, prior to the re-opening for the general public, allowing Willard guests to be the first in the Museum. Guests are welcome to ask questions and learn more of the behind the scenes world of Intelligence and hear some of her amazing stories and experiences.
Mauna Lani -

Island of Hawai'i
Drawing upon ancient Hawaiian knowledge of water and breathwork, guests are invited to paddle, pedal and perform by way of Kainalu Sports. Step inside Hale 'I'ike, the House of Knowledge, and immerse yourself in Hawaii's extraordinary indigenous living culture. Dine at CanoeHouse - the signature oceanfront restaurant celebrating Hawaii's soulful connection between land and sea, highlighting the island's unique bounty.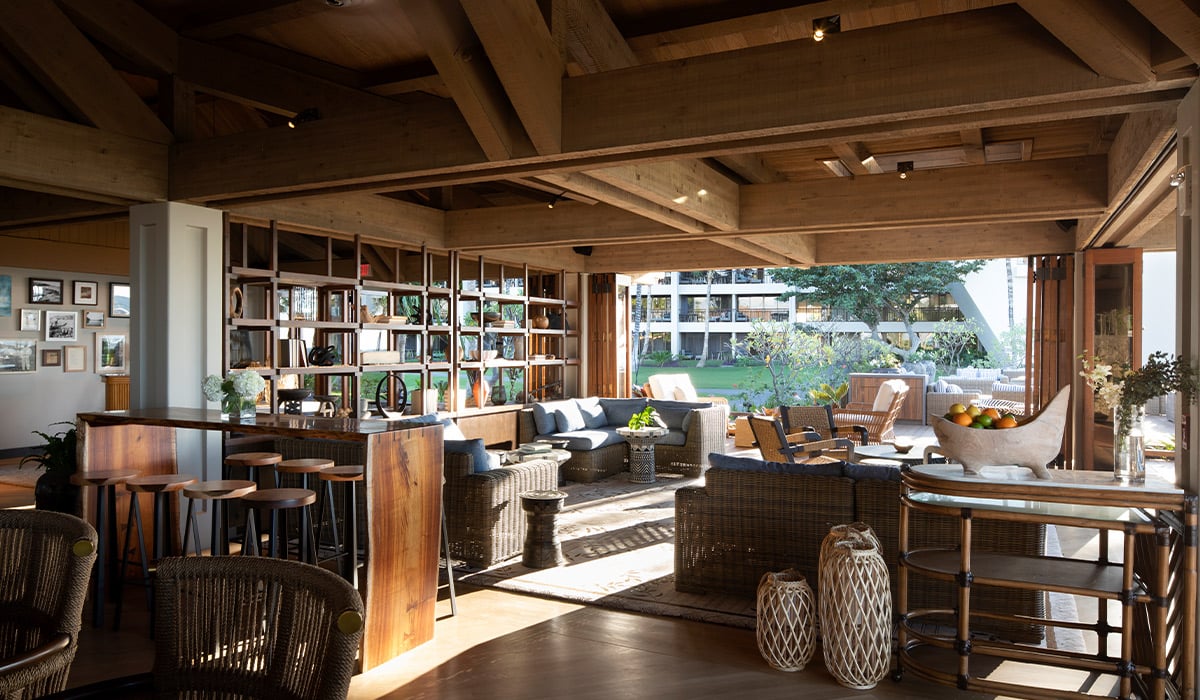 While they expanded the lawn adding firepits, integrated authentic textures into the design, and built an iconic bar to anchor the entire space, they knew the delicate restoration would be an undertaking. The hotel sought out to not only keep CanoeHouse's decades of history and tradition, but celebrate them. The husband and wife team of Matt and Yuka Raso add to the alchemy and create the chemistry that makes CanoeHouse the heart of the resort.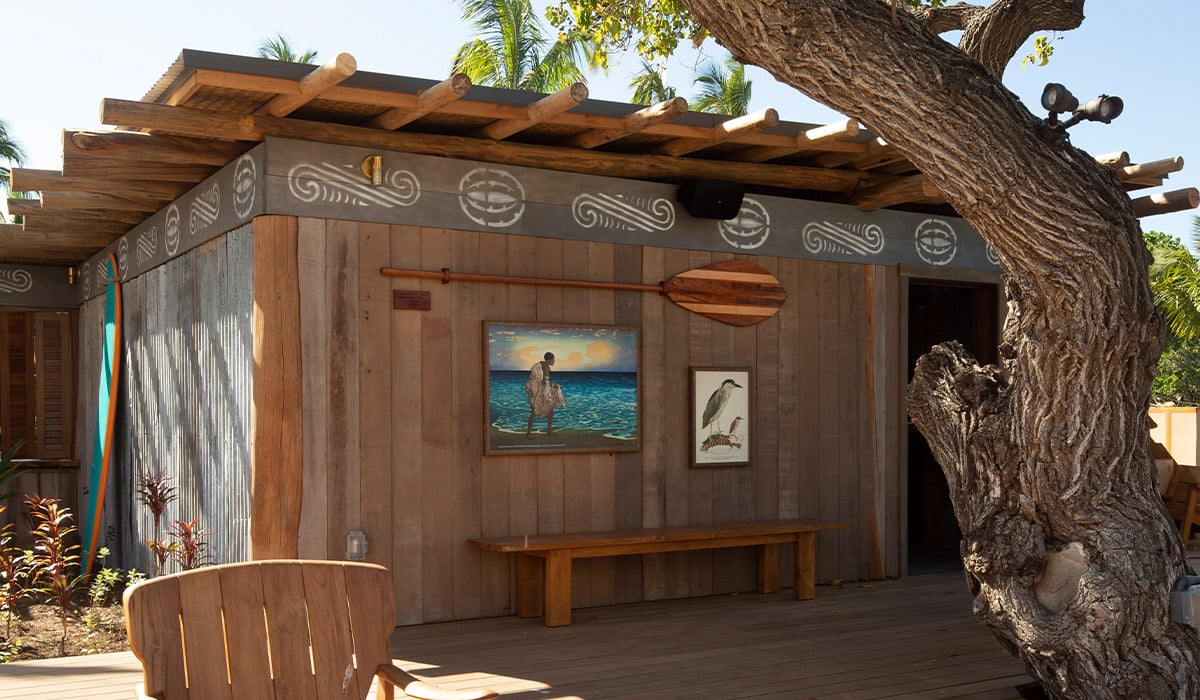 Connecting the Great Lawn to the beach, the Surf Shack is home to the Kainalu watersports program and our legendary watermen and women. Start the day here with sunrise yoga and fresh lemonade. Chase the horizon in a Hawaiian outrigger canoe, hone your stand up paddle skills, or just hang out on the Surf Shack deck.

Exclusive Promotion:
Mauna Lani Journey - $1000 Resort Credit
Embark on a journey with Mauna Lani. Use your resort credit however you choose, resort experiences, dining, spa, and golf. Be among the first to discover Mauna Lani's new era of wonder, anchored by the people, the place, the experiences - and let your journey begin.

Book Date:
Now through Dec 31, 2020
Travel Date:
Oct 1, 2020 through Apr 11, 2021
Terms & Conditions:
Subject to availability, minimum length of stay, and black out dates apply.
Combinable with all Virtuoso Amenities:
Daily Breakfast for Two at HaLani

$100 Resort Credit once during stay

One Category Upgrade, subject to availability at check in
Golden Door -

San Marcos, CA



A legendary health & wellness experience that's personalized to you. The Golden Door experience has been designed to empower guests to reposition themselves at the center of their own lives by tending to their bodies, their minds and their spirits. Here, a hike is as much a rigorous morning exercise as it is a chance to reflect on the day ahead, and a meal is the means by which we learn to satisfy rather than simply feed our hunger.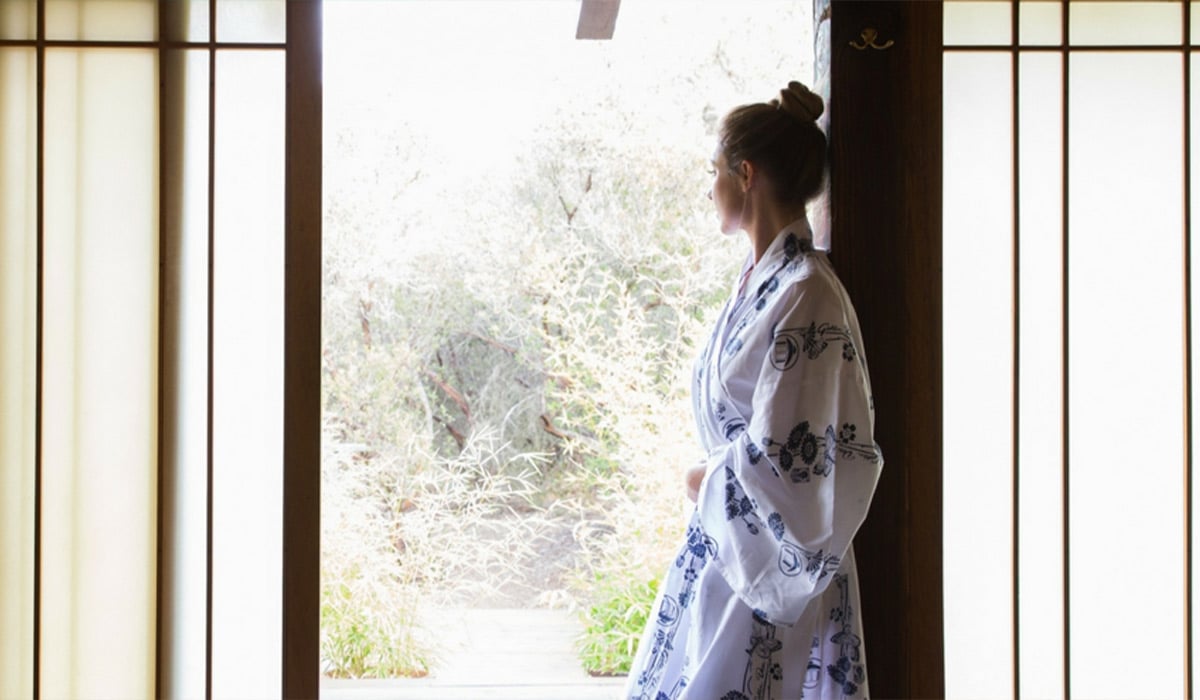 Through their program of fitness training and refined nourishment coupled with indulgent, caring spa treatments, Golden Door works with guests to treat their bodies with the respect and care they deserve.
The #1 Destination Spa In The World
Experience the luxury of 80 rejuvenating classes for your mind and body. 30 miles of private hiking trails, personal training, farm-to-table meals, and a massage each day.
#1 Classic Program:
The traditional experience, their fully inclusive "classic" program. Fitness, Spa and Personal Care Inclusions: $9950
Daily in-room massage
Five skin care sessions including one body treatment
Four personal training sessions
Two herbal wraps
Manicure and pedicure
Hair treatment: deep conditioning or shampoo and finish
#2 My Trainer Program:
Trainers will work with you one on one for five days developing customized programs of exercises and classes to improve balance, body firmness and shaping, and perhaps even lose a few pounds. Fitness, Spa and Personal Care Inclusions: $8950
Five personal training sessions
One private session with Nutritionist
One Dexa Scan
One massage
One herbal wrap
Choice of Manicure OR Pedicure
#3 Land & Water Program:
New hikes on 600 acres will be longer allowing for an adventure or picnic lunch. Imagine a "Butterfly Hike" or "Bird Walk" led by guides offering expertise on the natural environment. Fitness, Spa and Personal Care: $7950
One massage
One herbal wrap
Choice of Manicure or Pedicure