Discover why French Polynesia should be at the top of your bucket list.
Tropical Island vacations are always high on our list and lucky for us there are many tropical archipelagos to choose from. With Southeast Asia, Hawaii, popular European island destinations, and French Polynesia, you can choose from many types of island life.
French Polynesia is at the top of our lists for a tropical island adventure. This island archipelago has a huge variety of cultures and natural interests to explore. Discover the paintings of Gauguin, explore tropical waterfalls, hike island peaks for encompassing views of crystal clear lagoons, sample French Polynesian flavors, and search for underwater black pearls. Discover beauty and culture on an island vacation to French Polynesia. Known for a unique blend of cultural experiences in the capital and natural life from island to island, French Polynesia is a dream destination.

1. Unique French Polynesian Culture
While many locals in many island destinations are tentative to share their culture with tourists, French Polynesia welcomes tourism. Settled by Polynesians as early as 500BC, these islands were later colonized by the french. Today, locals hold French Passports, however, the culture has become distinct compared to both French and Polynesian roots. Tahitian culture is internally recognized as "mana," which symbolizes a huge variety of characteristics and contexts. Loosely defined as the local cultural values, mana can only be defined by the locals and on their terms.
"Mana lives, animates, raises up, ennobles, and transcends everything, every being, every element in every dimension; it can also annihilate, ruin and destroy until the last vital vibration.
Mana is seducing, enchanting, glamorous, penetrating, fascinating. The Mana is frightening, dangerous, consuming, lethal.
It is the root of the duality of life and death."
-French Polynesian Culture | Tahiti Culture | Tahiti Tradition.

2. Outdoor Adventures
Due to the size of French Polynesia, there is plenty to explore. Start with a visit to Fautaua Falls where water cascades down 980 ft of volcanic cliffs into a tropical pool. Hike to the top of Mount Pahia for views of the lush forest that eventually give way to a peak top view of the surrounding turquoise waters.
3. Cultural Experiences in Papeete
The capital of Tahiti, Papeete is a cultural hub for island life. Explore masterworks from Gauguin at the Paul Gauguin Museum, discover french Polynesian history at the Museum of Tahiti, enjoy local flavors at Papeete markets, and see tropical blooms at the botanical gardens.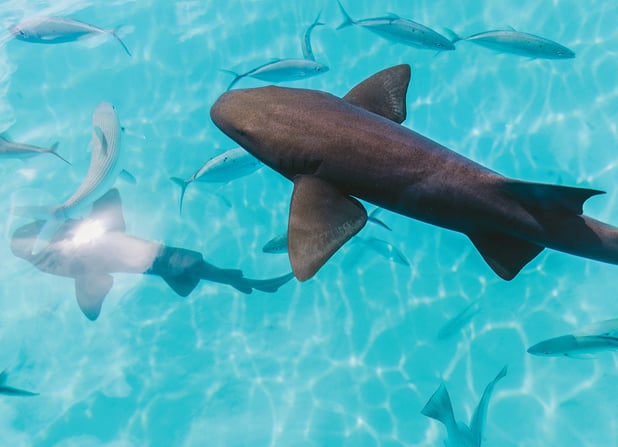 4. World's best Natural Aquarium
Whether double tank dives or beachside snorkels are more your speed, swimming along Tahiti's tropical island reefs promises gorgeous views of marine life. From underwater gardens decorated with tropical coral and herds of sea turtles to dolphins, sharks, and whales the underwater world of French Polynesia is vast and beautiful.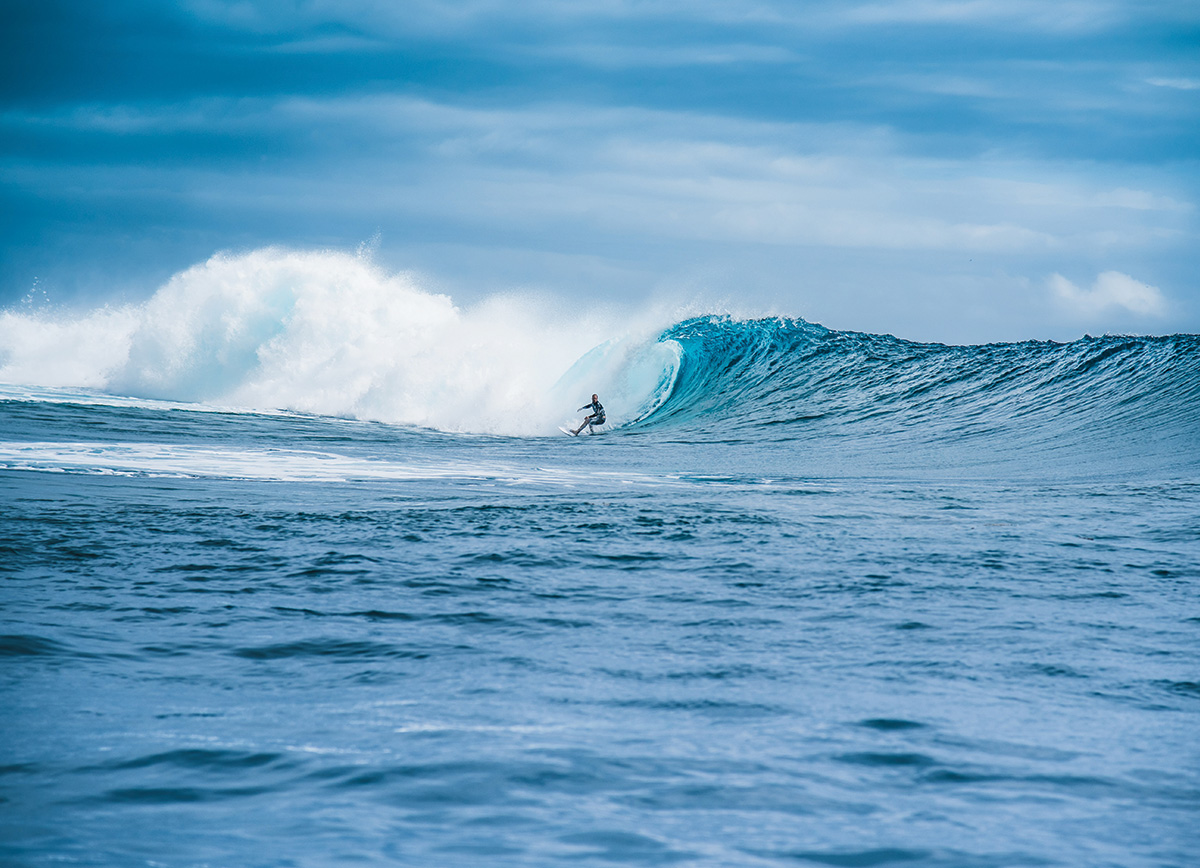 5. Life-Changing Surf Breaks
From the larger waves of Teahupoo to the smaller waves of Temae, Tahiti is known for heavy-waved barrels. While the larger breaks are recommended for professionals due to the shallow bottom beneath and thick waves above, these waters offer the best waves of pacific surfing. For experienced surfers looking for life-changing barrels, French Polynesia is a bucket list trip. Beginners will also find plenty of opportunities to enjoy the surf. A variety of surf schools offer opportunities to learn to love the waves like a local.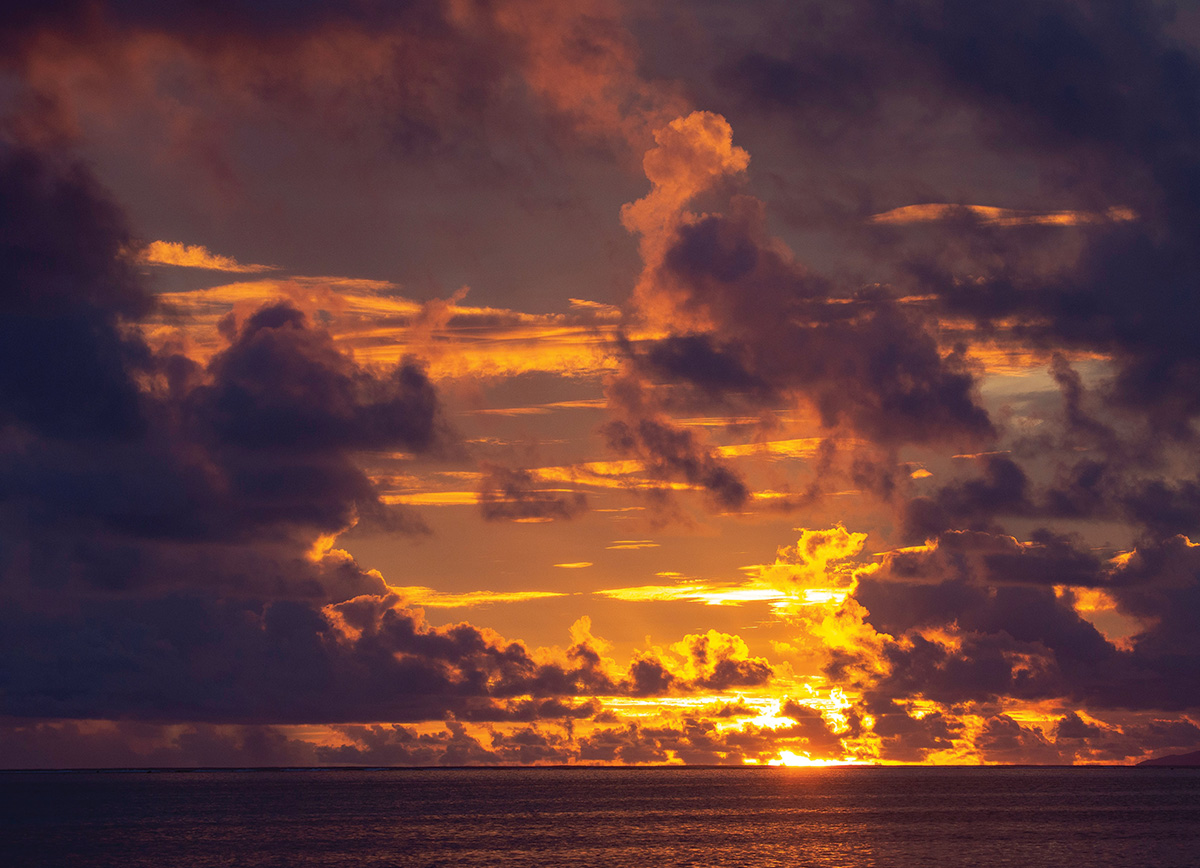 6. Golden Sunsets
Crystal clear water and lush tropical jungles bathe in glowing orange light at the end of every sun-soaked day. Golden hours at the end of the day are magical everywhere, but the sight of aqua blue waters rushing up to meet the golden sunlight defines the moments you will remember for the rest of your life. We recommend chasing a few of those sunsets perched on a surfboard or with a locally inspired cocktail in hand.
7. Defined Cuisine
French cuisine is certainly something to dream about. From buttery layered croissants to a perfectly airy baguette, French food and wine are some of the best in the world. In French Polynesia, traditional french cuisine meets a tropical influence incorporating local fruits and Polynesian flair. With suckling pig, fresh-caught fish, and lots of coconuts, French Polynesian food is as delicious as it is unique.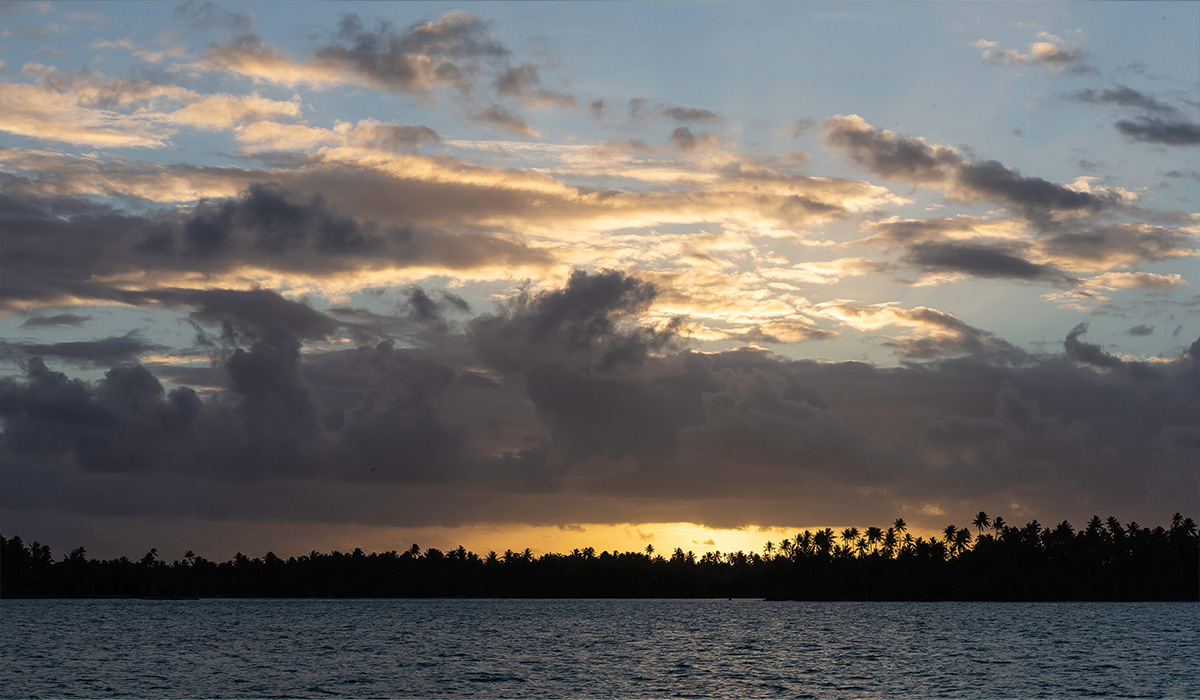 8. A Variety of unique options for travel
As with many places in the world, there are a huge variety of options to travel to French Polynesia. Some choose to travel to one destination and make a stay of it, however when traveling to this island archipelago, we recommend traveling through the endlessly blue waters.
Finding the right ship for your adventure depends on your interests:
For those interested in small ship cruising, specific to French Polynesia itineraries, and a focus on gourmet cuisine, look at

Windstar Cruises

' Tahitian itineraries.
Looking for traditional luxury and interested in covering more ground, check out Regent Seven Seas Cruises.
Curious about moderate, kid-friendly luxury with a moderate price tag, look into Princess Cruises.
Seeking a quiet adult-oriented atmosphere with plenty of space and interested in covering more ground? Try Oceania Cruises.
Find small ship luxury and longer itineraries, ranging from 16 to 120 days, on a Seabourn Cruise.
Explore authentic Polynesia with the whole family with Paul Gauguin Cruises.
Discover from Easter Island to Tahiti with Lindblad Expeditions, the official cruise line of the National Geographic.
When you book with an MVT travel advisor, enjoy complimentary amenities and additional shipboard credit with our preferred partners.