Enjoy the Luxury of Uniworld, the Most-All Inclusive River Cruise
An unmatched level of inclusive luxury and special ammentiites await you with Uniworld River Cruises. Take on a carefree attitude as you travel effortlessly, as your cruise has everything included, so the only thing you have to do is sit back, relax and enjoy your vacation. With outstanding attention to detail and one of the best guest to crew ratios for any river cruise, you will leave your vacation feeling like part of the Uniworld family.
The Benefits of All-Inclusive with UniWorld:
Unlimited premium spirits and wines
Delicious farm-to-table cuisine
Your choice of carefully curated excursions
All gratuities onboard and onshore
Onboard wellness classes with a certified wellness instructor
All scheduled airport transfers
Ship-wide internet and wifi access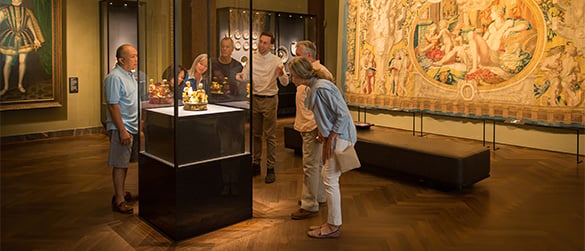 DON'T STRESS THE DETAILS
Relax from the time that you arrive at the airport to the final sunset of the cruise with Uniworld's assistance throughout your entire journey. Complimentary airport transfers ensure that you get to your destination in a timely manner, so that your vacation can begin.
Once aboard, enjoy a variety of activities included with your stay. Start your day with sunrise yoga on the top deck, a TRX Suspension Training class, or work out at your own pace in the well-equipped fitness center.
One of the most sought after experiences aboard is relaxing at the Serenity River Spa, which offers a variety of spa treatments and relaxation rituals while aboard. If you are looking to stay active both onboard and ashore, take advantage of the "Let's Go" onshore program featuring guided walking, hiking, cycling, kayaking, and golfing tours.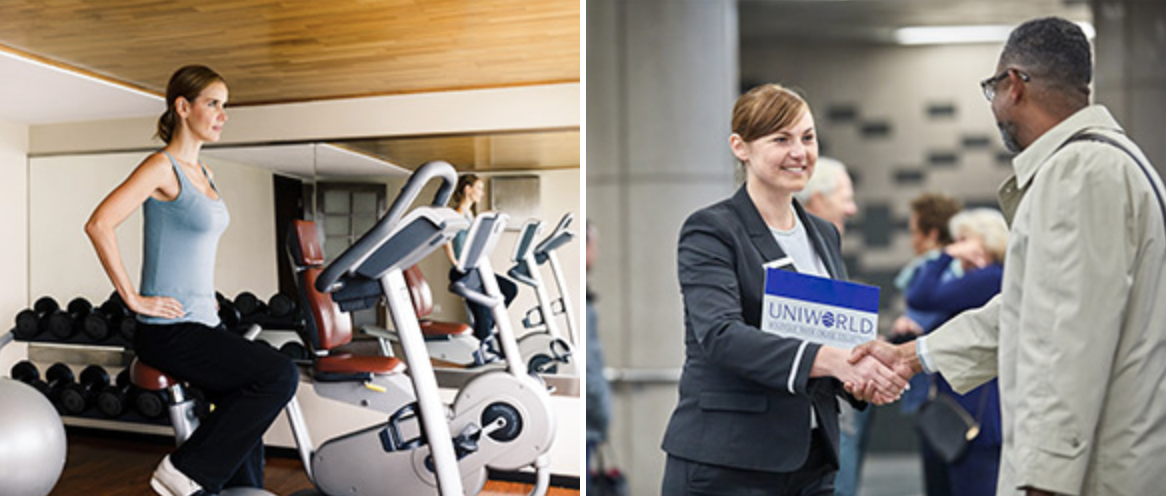 THE DINING EXPERIENCE
When dining onboard, you'll be treated to world-class cuisine made from fresh ingredients, locally sourced from the destinations you visit. Uniworld takes the farm-to-table concept to new heights, featuring local dishes created by master chefs, showcasing the best that each destination has to offer.
When in Italy, dinner may consist of Prosciutto di Parma pizza and Osso Buco Milanese, prepared to your liking, with meats and vegetables sourced from just miles away. After a day immersed in Indian culture, your taste buds may do some immersing of their own with Gajar Shorba and Tandoori Chicken Tikka for lunch. Live brilliantly. Dine locally.