When you cruise to South America with Azamara your opportunities to explore this enchanting continent are endless.
Azamara brings you the best of South America
With incredible experiences from iconic to off-the-beaten path, Azamara offers over 150 immersive shore excursions sure to suit any type of traveler. From the extraordinary Tierra del Fuego archipelago and the stark beauty of Antarctica to the pulsing rhythms and sizzling nightlife at Scenarium in Rio de Janeiro, let Azamara take you to extremes in South America.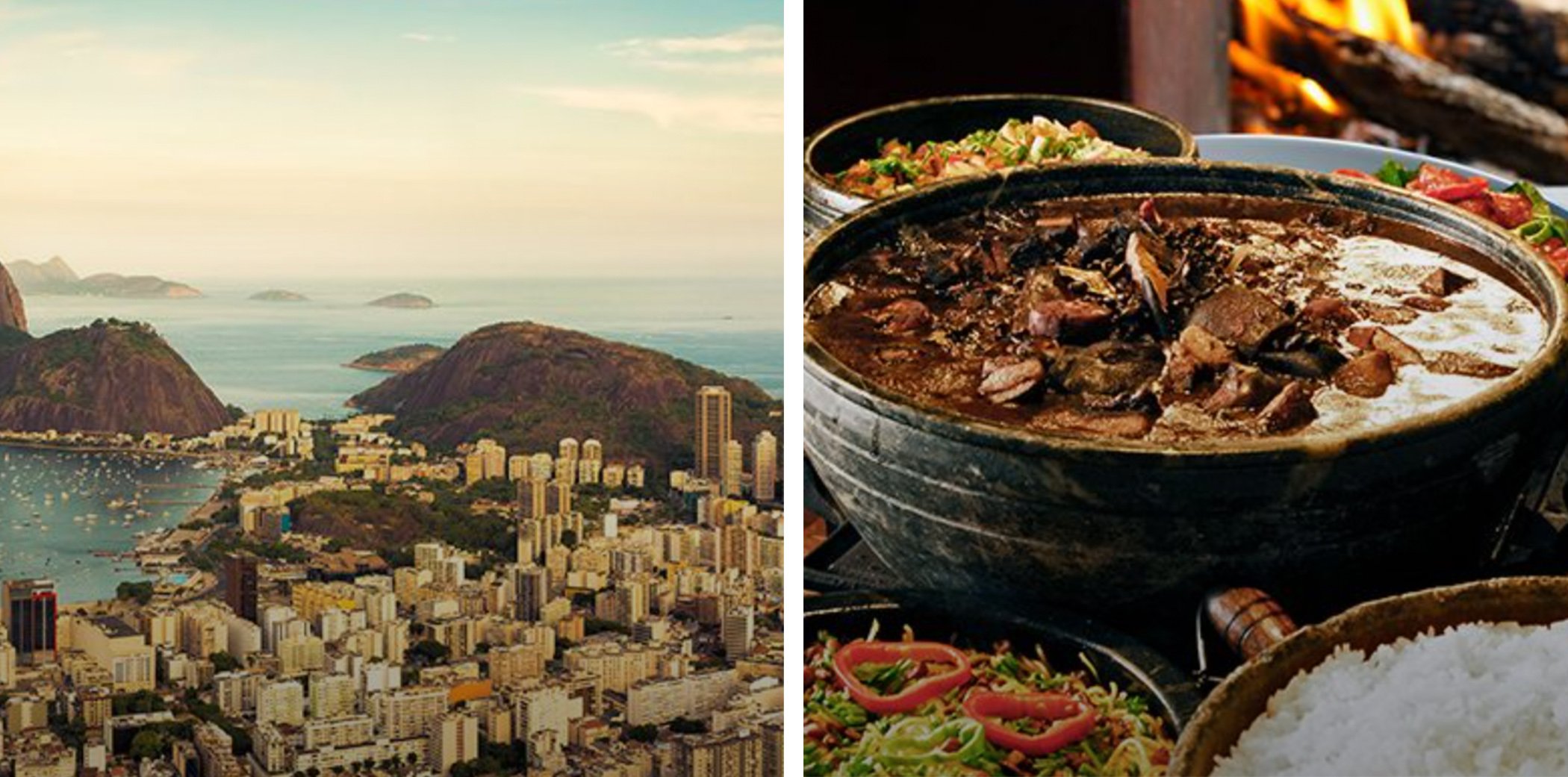 Explore Brazil
In Brazil, discover the ecological diversity of lush rainforests, join a master chef on a culinary tour of São Paulo, and enjoy an ice-cold caipirinha at the end of the day…or at the start of another sparkling night.
As South America's largest country and the fifth largest country in the world, the land of carnavals and caipirinhas may seem a little daunting when trying to cover so much ground. Azamara will take you to some of the best Brazil cruise ports and most fascinating destinations on the continent.
The "beautiful island" of Ilhabela features lush mangrove forests, hundreds of waterfalls, and countless species of mammals, reptiles, and birds. With its cobblestone streets, historic landmarks, and colorful buildings, Paraty seems like a step back in time, while vibrant cities like Buzios, Maceio, and Recifeare more reminiscent of the French Riviera, with stunning waterfronts, upscale resorts, and buzzing restaurants and bars.
And then there's Rio, so celebrated that you don't even have to say "de Janeiro". Whether you're cruising here during New Year's Eve or Rio Carnaval or simply on a Wednesday, it will be the time of your life.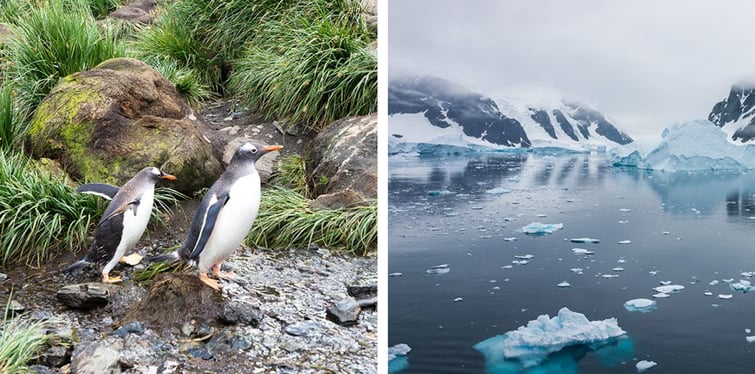 Antarctica Awaits
Travel through a world of bright white punctuated by implausibly blue icebergs, you may find the experience surreal. As you cruise through the sound, you'll view the same rugged landscapes just as those first intrepid explorers did years ago. This frozen continent at the ends of the Earth cannot sustain permanent inhabitants, but the part it plays in the Earth's weather and water levels is so crucial that 28 nations maintain research stations here.
The peninsula sweeps up towards the tip of South America, and is the only part extending outside the Antarctic Circle. It provides many good habitats for penguin rookeries, and these beguiling birds return each year to mate, dressed in their best tuxedos. Several species of seal are in residence as well, including the enormous elephant seal. Speaking of elephants, the peninsula is a short sail away from Elephant Island, a key destination on Ernest Shackleton's death-defying Antarctic expedition.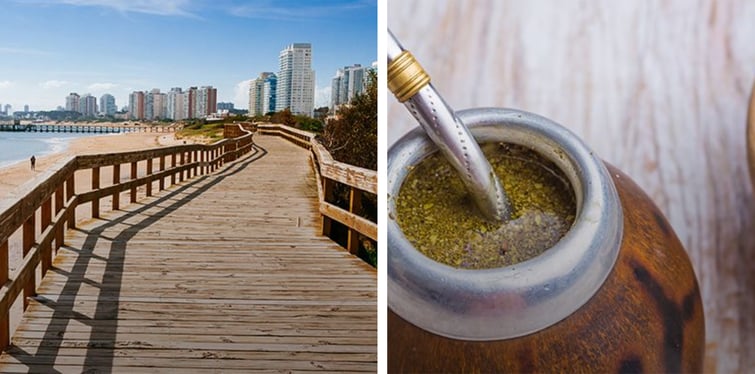 Undiscovered uruguay
Uruguay is still relatively undiscovered by travelers, but not by Azamara. And if you're a foodie, live it up in Lima. Dig in to the city's eclectic culinary scene that embraces European, Asian, and Andean influences.
Uruguay may be the second-smallest country in South America, but recently it's creating a big splash on the international stage. Its spectacular coastline, cultural heritage, extended carnaval season, boutique wines, and laid-back lifestyle make an Azamara cruise to Uruguay a must on your traveling bucket list.
Azamara takes you to two of Uruguay's most popular destinations, with their two strikingly different personalities. "The world's most chilled-out capital", Montevideo is home to over a third of the country's population, and is renowned for its beaches, architecture, and festivals. The rich wine country surrounding Montevideo is simply beautiful, and you can visit one of the most fashionable seaside resorts, Punta del Este.
Punta del Este, AKA the Saint-Tropez of South America, is a place where you can see and be seen by the glitterati. Or discover the art of the Casapueblo and Ralli Museums, lounge on famous beaches, or visit the huge seal colony at Isla de los Lobos.
No matter where your journey of contrasts begins or ends, you'll stay longer and experience more with Azamara's cruises to South America.