Every year in Holland, tulip season marks the beginning of spring
Strikingly beautiful Amsterdam is spoken of highly for its concentric canals, coffeeshops, impressive architecture, cyclist-friendly streets, diverse art scene, and its tulips.
Tulips were originally introduced to the Dutch vendors at the beginning of the 17th century from the Ottoman Empire and can now be enjoyed by locals and visitors alike. From late April through early May, millions of colorful flowers burst into full bloom in Amsterdam and across the country.

Floating Flower Market
Known locally as the Bloemenmarkt, the Floating Flower Market in Amsterdam is a delight for tourists and locals alike. Located in Amsterdam's canal belt, this unique market was founded in 1862 and is the only floating flower market in the world. The market is home to 15 souvenir shops selling some of the most fragrant and colorful gifts you can imagine. Here you'll find tulip bouquets and bulbs in a rainbow of colors.
If you're planning to bring bulbs back home with you, be sure to check for a customs cleared customs stamp before purchasing.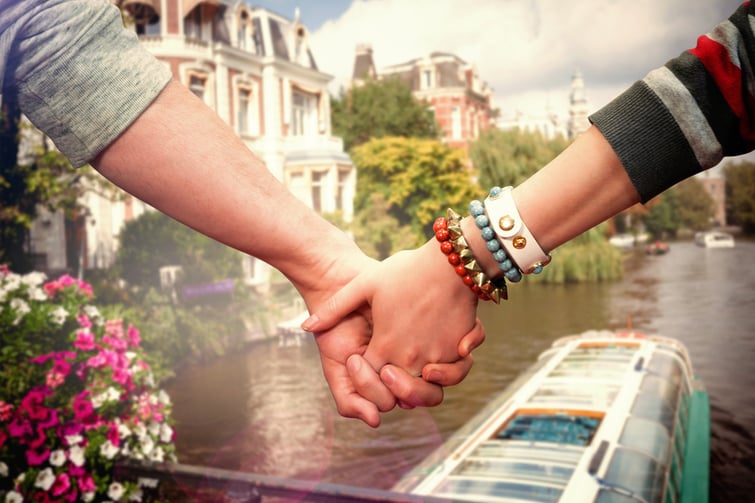 Amsterdam Tulip Festival
The 2020 Amsterdam Tulip Festival will take place citywide from March 29th - May 19th. Savor the magnificent sight on foot or by tour or, for the authentic experience, by bicycle. Stroll to more than 80 locations and witness hundreds of thousands of tulips in full bloom.
All display areas in the city are free for the public to enjoy but keep in mind that the normal prices will apply at various gardens and museums.
*From March 21st to May 10th the beautiful flower park the Keukenhof Tulip Gardens will be open. Purchase your tickets to the Keukenjof Gardens online and skip the lines.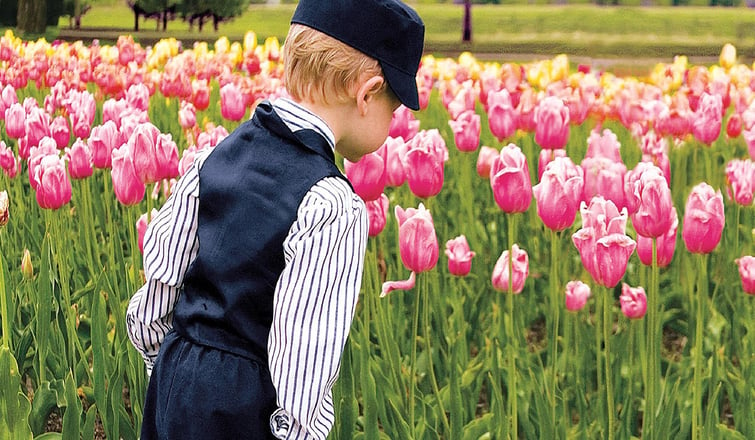 Visit Amsterdam With Cunard
The Dutch city never fails to captivate with its rings of canals and charming gabled houses. Grand art museums, quirky boutiques and flower markets are all likely to beguile you too.
On a cruise with Cunard Line, you'll be able to explore everything this fantastic city has to offer. Witness the mesmerizing canals that create a swirl of arcs around the heart of Amsterdam. When they were built in the late sixteenth and early seventeenth centuries the purpose was to funnel the water from the marshland around and create usable strips of land in between.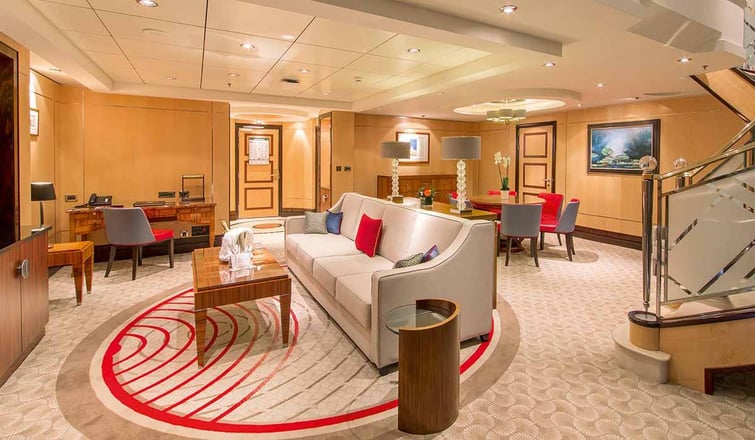 Amsterdam is most definitely a city for art lovers. The majestic Rijksmuseum displays thousands of paintings and sculptures, including masterpieces by Rembrandt, Vermeer and Frans Hals. Close by the Van Gogh Museum holds the largest collection of his works in the world. If your tastes are more modern, head next door to the Stedelijk Museum Amsterdam, a showcase of contemporary art and design.
Should you wish to shop in Amsterdam, you'll find any number of quirky boutiques dotted around. The Albert Cuypmarkt, a street market open every day except Sunday, is a real experience. Around 250 stalls clamor for your attention, selling all kinds of everything. They include various food vendors too, and you might be tempted to recharge your batteries with a stoopwaffel, a waffle made from two thin layers of baked dough with a gooey caramel filling.
Take a look at the experience on board Cunard
Your Voyage Awaits, Book Today With MVT
With over 50 years of experience in travel, you can trust that we'll help you make the best decisions, guiding you throughout the entire trip planning, and traveling process.