Wave 2020 Cruise Savings When You Book by February 29, 2020
More adventures and destinations to choose from with these exclusive Wave offers ending soon! Don't miss out on the opportunity to uncover the best-kept secret in river cruising, the Moselle, or explore Japan's art, architecture, and gardens on the five star Le Soléal ship, or discover UNESCO World Heritage Sites. Contact your travel agent today to start your journey!

Windstar: Small Ship Big World Savings Event
Windstar's unique small ship cruising style creates a warm, welcoming atmosphere and a close-knit community of travelers who are just as curious, adventurous, and interesting as you are.
When you sail with Windstar, you'll bring home heartfelt stories of unforgettable moments from off the beaten path ports – perhaps listening to an onboard expedition leader explain the forces of a calving glacier in Alaska, watching the fire dancers in a private event on a motu in Tahiti, or just standing at the rail with Chianti in hand, as white sails unfurl above in the Mediterranean, enjoying our Sail Away ceremony.
Book and Choose Between:
Up to $1,000 Shipboard Credit, up to $300 airfare credit, or Free Wi-Fi.
PLUS, complimentary wine up to two bottles per cabin, reduced deposits from $50 per person, up to 20% savings on Star Collector voyages, and reduced rates for solo travelers.
Book by February 28, 2020.

Uniworld
For the 100th Anniversary Celebration, choose from a variety of featured itineraries, one of our favorites being Rhine, Moselle & Blissful Baden-Baden: 12-Days from Baden-Baden to Frankfurt, which is new for 2020. Uncover the best-kept secret in river cruising, the Moselle, as you sail past some of Europe's most serene, village-dotted and vineyard-lined landscapes.
Discover Baden-Baden, a city so stunning that they named it twice. Nestled in the Black Forest, the same forest that inspired the tales of Hansel and Gretel and Snow White, Baden-Baden was once a meeting place for Europe's rich and famous because of its stunning natural wonders and the healing qualities of the thermal waters there.
Unlimited spirits and wines
Delicious five-star farm-to-table cuisine
Your choice of carefully curated excursions
All gratuities onboard and onshore
Onboard fitness center and wellness classes
All scheduled airport transfers
Bicycles and nordic walking sticks on shore for use
Shipwide internet and Wi-Fi access
Onboard entertainment and enrichments
Save up to 30%, offer ends February 29, 2020.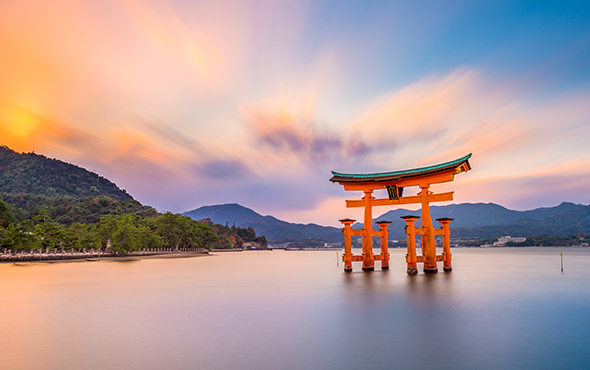 PONANT Quintessential
Experience the Treasures of Japan: Art, Architecture, and Gardens aboard the deluxe ship of Le Soléal.
About Le Soléal:
The deluxe, five-star Le Soléal is one of the most beautifully conceived and technologically sophisticated small ships afloat. An elegant, understated aesthetic paired with fine European craftsmanship allows guests to fully enjoy attentive service, gourmet French-inspired cuisine, in a relaxed, congenial ambiance.
Japan is a country deeply honoring its past while rushing full force into the future. The traditional aesthetic is seen in the architecture and adornments of the Buddhist and Shinto shrines you'll visit in Kyoto, Nagasaki, and Hiroshima, and comes alive in the exquisitely designed and maintained gardens you'll encounter throughout your journey.
The modernist impulse is evident in the cities you'll visit as well as in the arts of Yokoyama, Taikan and others on display in the Adachi Museum in Sakaiminato, the Busan Museum of Art, and the Ohara Museum of Art in Kurashiki.
Program Inclusions:
$3,000 Air credit savings per couple
Comprehensive 8-night cruise aboard Le Soléal. All accommodations are outside staterooms and suites and 95% feature a private balcony
Complete program of tours and excursions as described
All meals aboard ship including coffee & pastry, breakfast, lunch, afternoon tea, dinner, and sweets from Ladurée
French-inspired gourmet cuisine, with menu creation and chef training by Ducasse Conseil, the consulting arm of the Alain Ducasse Enterprise
Complimentary open bar aboard ship, including select wines served with lunch and dinner
24-hour room service, complimentary Wi-Fi
Airport/pier transfers and handling of luggage
Gratuities to shipboard personnel, porters, guides, and drivers
Book by February 29, 2020.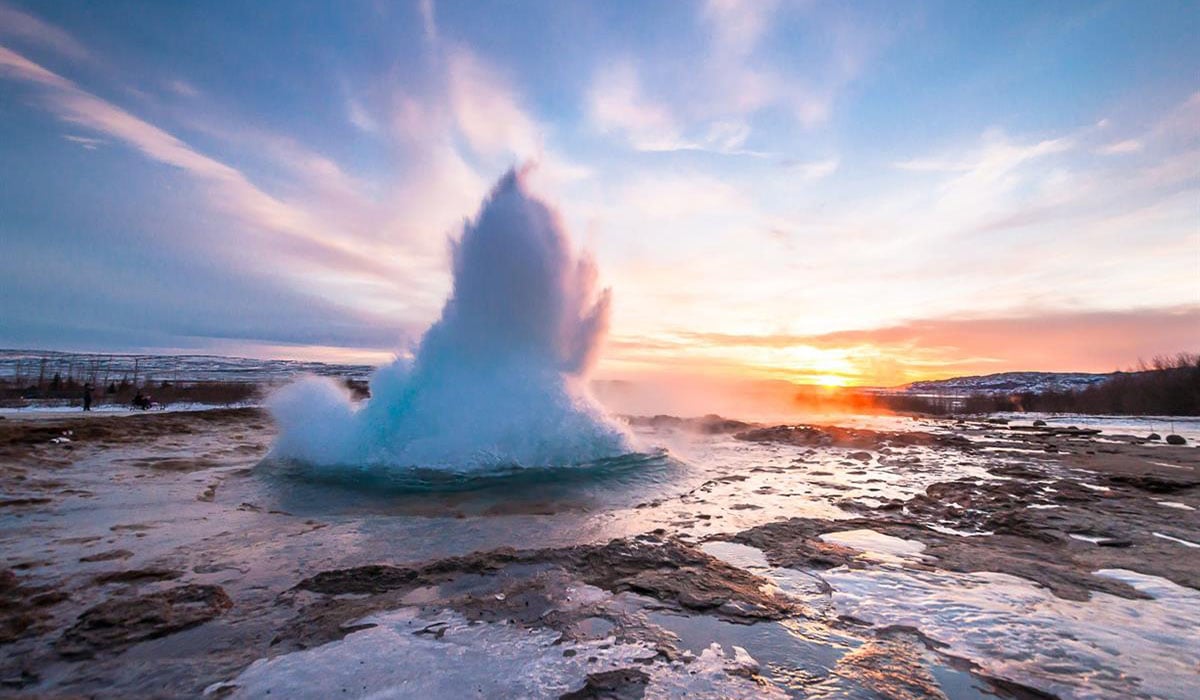 Hurtigruten
If you have ever dreamed of completely circumnavigating Iceland, hop aboard MS Fram, named after the legendary ship used by Norwegian explorers Fridtjof Nansen and Roald Amundsen, to dive deep into the history, culture, and wildlife of this magnificent island country.
Explore the fascinating island of Greenland next summer, with visits to Qaqortoq, one of the most beautiful towns in Greenland, due to its colorful houses and natural surroundings; and the Ilulissat Icefjord, a UNESCO World Heritage Site where icebergs that have broken off from glaciers are too tall to float down the fjord. Traveling to Greenland by ship is the best way to see this remarkable country!
On select voyages to Alaska, Antarctica, Iceland, Greenland, Central and South America, Norway, and Northwest Passage you can save up to 30%.
Offer is valid for new, individual bookings only on select 2020, 2021, and 2022 departures.
Book this offer by February 28, 2020.
UnCruise 2020 Adventure Savings
Save up to $1,000 per couple and experience the beauty of Alaska on a 7-night or 14-night expedition. Cruise the Fjords & Glaciers or witness the whales and wildlife – the splash of a whale tale, sparkling bioluminescence, calving glaciers, howler monkeys, and the scent of plumeria in the valley.
The small ships of UnCruise nestle into the corners of the world where nature reigns and culture stays strong. Uncover hidden treasures, meet locals, and learn while having fun. Get ready to change the way you see the world.
Unique Benefits:
Small group travel
Expert guides
Comfortable, unique, and adventure-ready boats
Plenty of options and equipment for every adventure
Fresh, hand crafted cuisine with locally sourced ingredients
All beverages included
Excursions, adventure equipment, transfer, baggage included
Book by February 28, 2020.
*All promotions subject to change without notice