Explore the Informal Elegance of Star Clippers
Clearly this is not a cruise ship in the ordinary sense. On Star Clippers, you will find that there are no rigid schedules. You are free to do as you wish with your days – and evenings. To entertain you, we bring local performers on board to give passengers an authentic taste of the local music and arts.
So rather than enduring another Broadway revue, you can enjoy the conviviality of fellow shipmates while a live band plays tropical tunes from a real paradise. The Captain and crew are superb improvisers of the kind of light-hearted fun you'll only find on Star Clippers. The Captain's daily briefing on deck is wonderfully informative and a chance to hear some great story-telling as well. And there are other events and activities, such as knot tying and navigation classes, that have evolved from Star Clippers' sailing heritage. In fact, our passengers tell us that it's the easy-going informality of Star Clippers that makes a cruise with us so enjoyable.
Book by February 29, 2020 and receive:
$200 Onboard Credit per person
1 Cabin Category Upgrade
Complimentary Massage
Bottle of Champagne
Prepaid Gratuities

Meet the Star Clipper and Star Flyer
They are the stars of the sea. Star Clipper and Star Flyer are as fleet as the wind and as graceful as swans. These are true clipper ships reflecting their proud heritage in every inch of their polished brass and gleaming bright work. Step aboard these unique vessels and discover a new age of sail, where the traditions of the past are happily married to the comforts and amenities of the present day. Star Clipper and Star Flyer are modern cruise ships in every way, created for luxury-loving passengers who also love the traditions and romance of the legendary era of sailing ships. Star Clipper and Star Flyer are both 360 feet long and each carries just 170 guests in pampered comfort.
Life aboard is blissfully relaxed, much like traveling on a private yacht. You'll never feel confined on Star Clipper or Star Flyer. Each ship offer spacious accommodations and expansive teak decks with ample space and not one, but two swimming pools. In fact, you'll find that these ships offer more outdoor space per passenger than most conventional cruise ships.
All Star Clippers ships feature open-seating dining in an elegantly appointed dining room, our convivial indoor-outdoor Tropical Bar and Piano Bar, and an Edwardian style library where a Belle Époque fireplace glows with a warmth that reflects the friendliness and enthusiasm of Star Clippers' hospitable officers and crew.
Experience Culinary Delights
When you rise, help yourself to a continental breakfast with croissants, toasted English muffins or sweet Danish pastries. Or savor a full breakfast with fresh tropical fruits and crisp bacon, grilled sausage, smoked salmon and omelettes cooked to order in the dining room. At lunch, a marvelous buffet of seafood, salads and grilled favorites awaits your pleasure. If the day includes a stop at one of the paradisiacal islands we frequent, you might also be treated to a festive outdoor barbecue on shore.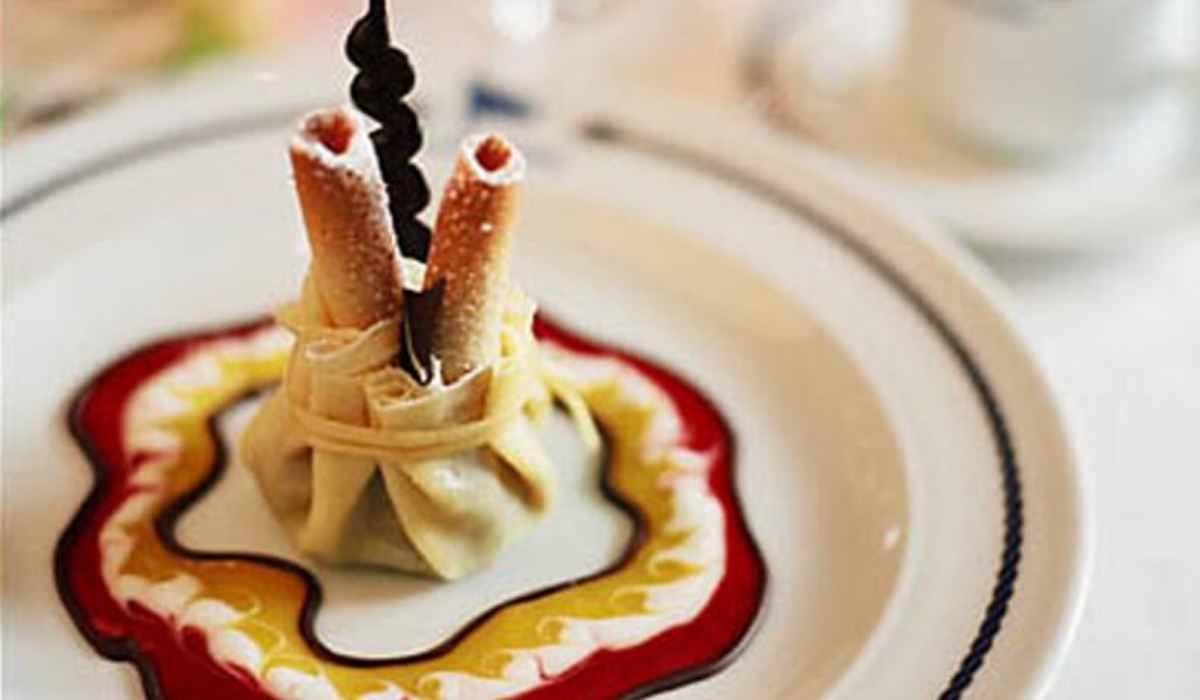 When evening comes, our elegantly appointed dining room, featuring a splendid collection of paintings of sailing ships, becomes the setting for the chef's finest culinary presentations, designed to please the eye and the palate. And complemented by equally fine wines. You'll find our service to be friendly and gracious, befitting a tasteful restaurant. Of course, we would not presume to dictate your seating preferences. On all three ships, you are free to dine when and with whomever you wish – including officers, who join our guests in the dining room most nights. The dress code? No need for formal gowns and black tie, casual elegance is the order of the day and every single night.