Enchanting, unique, defined: This is Southeast Asia
As the days of endless quarantine begin to fade it is time to catch flights again and we are headed to the lands of jeweled pagodas and emerald green jungles. Southeast Asia is getting crossed off our bucket list this year and we've rounded up our top ten ways to do it. Featuring 6 dreamy resort destinations and 4 designed journeys to enchant your vacation, the intricate history of Asia offers a dreamy escape.
Known for beautiful beaches, unique cuisine, and low prices, southeast Asia is ready to be explored. Thailand offers tropical beaches, breathtaking palaces, historic ruins, and defined temples. Singapore and Indonesia open the door to new ways of thinking and long crystal clear waves. Every region of southeast Asia offers a defined look at complex history and culture from a gorgeous setting. Beautiful sunrises invite daydreamers to bask in the natural beauty of this far-off place.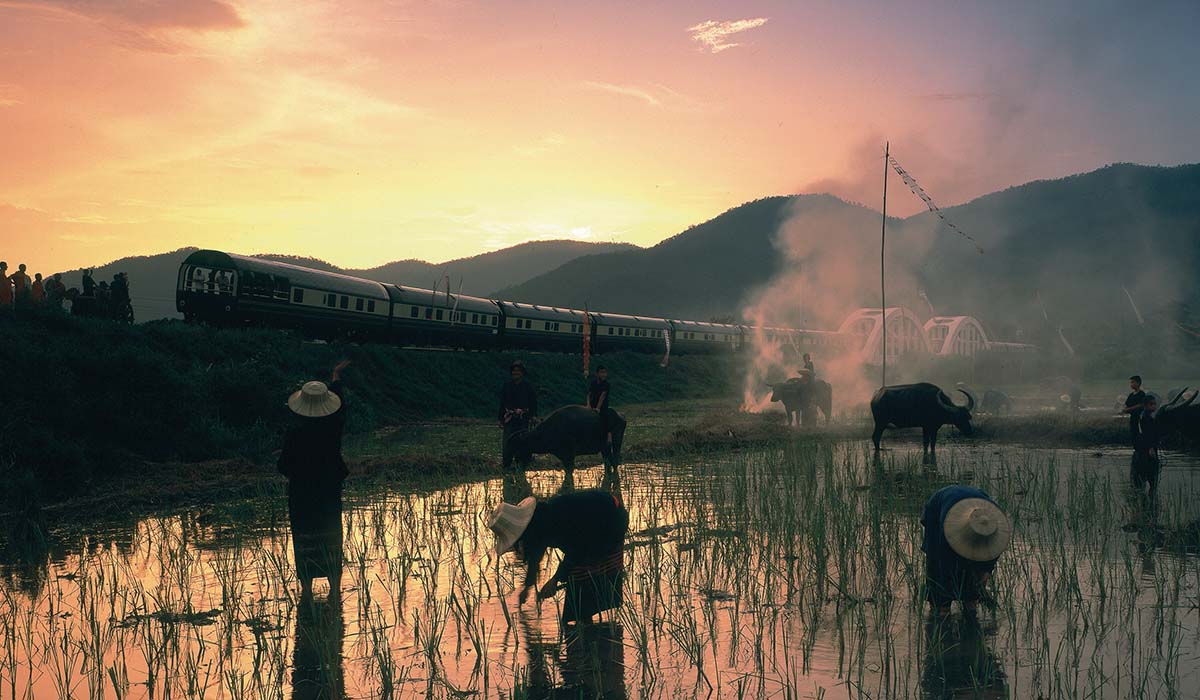 Geography
Consisting of eleven countries that reach from eastern India to China, Southeast Asia is generally divided into the mainland and the island zones. The mainland includes some of the southeastern Asian continent (Burma, Thailand, Laos, Cambodia, and Vietnam,) while maritime southeast Asia consists of island nations (Malaysia, Singapore, Indonesia, the Philippines, Brunei, and East Timor.) Since Southeast Asia spans nearly two million square miles, we are not likely to see it all on our first trip.
Culture
Southeast Asia's complex and difficult history has led to a huge variety of cultures. Home to the largest historical monument in the World, Angor Wat, Asian religion is fundamental to the South Eastern household. The increasingly global economy was also a huge factor in the development of Southeast Asia. As the island economy grew through rice exports via the silk road, religious and cultural changes followed. Religion spread from Asia to the islands defining various branches of religion. Today Southeast Asia mostly practices Theravada Buddhism which is most similar to historic Buddhism and an important aspect of Asia's southeastern culture.
Dreamiest Destinations
If you're looking to get to know the beauty of Southeast Asia, take advantage of lower prices and stay at some of the world's dreamiest destinations. These locations offer the ultimate home base for the trip of a lifetime.
1. Mandapa, a Ritz-Carlton Reserve at Ubud, Bali, Indonesia
Meaning "temple" in Sanskrit, Mandapa befits its name. This resort offers guests a luxury sanctuary that clears the mind and promotes discovery. Nestled within Bali's cultural heart of Ubud, with the Ayung River floating peacefully alongside, the hotel offers butler-serviced villas and suites; vintage VW convertible tours of villages, rice fields, and temples; and dining including the signature Kubu, featuring Mediterranean-European cuisine and private cocoons. (Pictured above.)
Our favorite Part: Situated on the Ayung River, this resort differs from the classic coastal resort of southeast Asia. While conveniently situated next to Ubud, the rooms offer a serene retreat.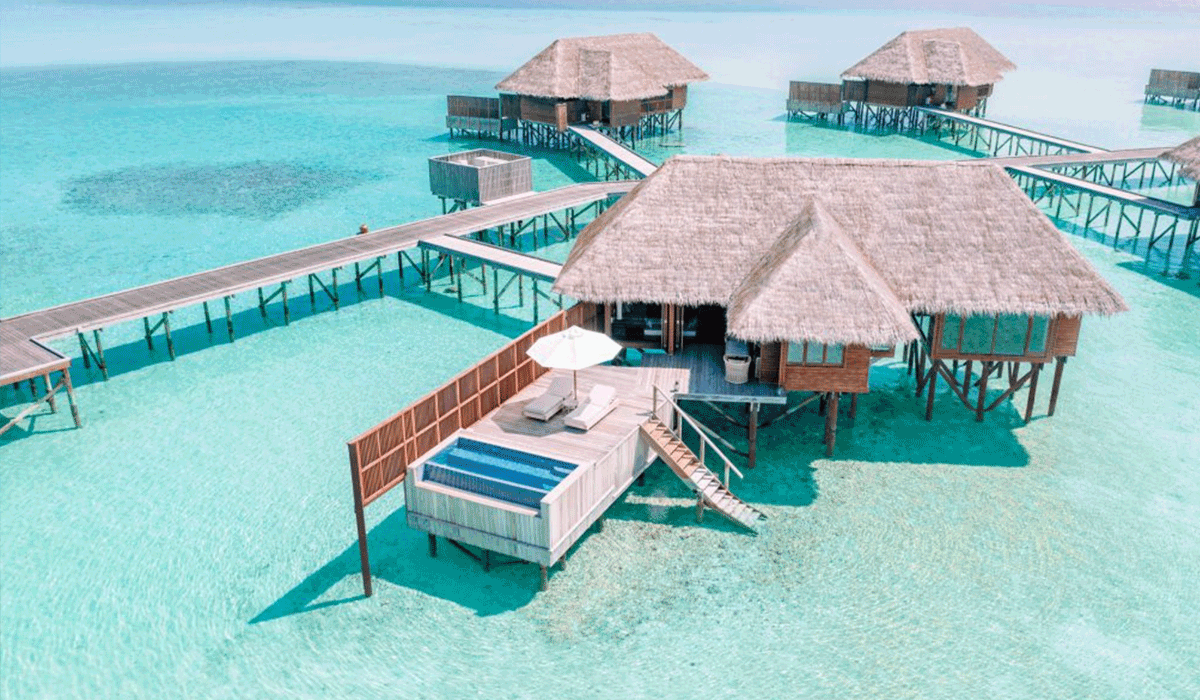 2. Conrad Maldives Rangali Island, Maldives
At Conrad's private island, guests are sure to fall in love with the world again. Perfect for honeymooners, vacationers, and explorers alike, Rangali Island is a utopia. The 150 villas and suites are equally surreal with private sun terraces, plunge pools, and stairs leading straight into the Indian Ocean. With beachfront and over-water villas, underwater dining, an overwater spa, and a variety of ocean sports this adult-only escape offer a world of relaxation.
Our favorite part: We honestly couldn't pick just one, the overwater spa Himalayan salt and essential oils have our hearts, but the curated experiences are also inspired. From a coral adoption program led by a marine biologist to mastering the art of noodle rolling there is never a dull moment.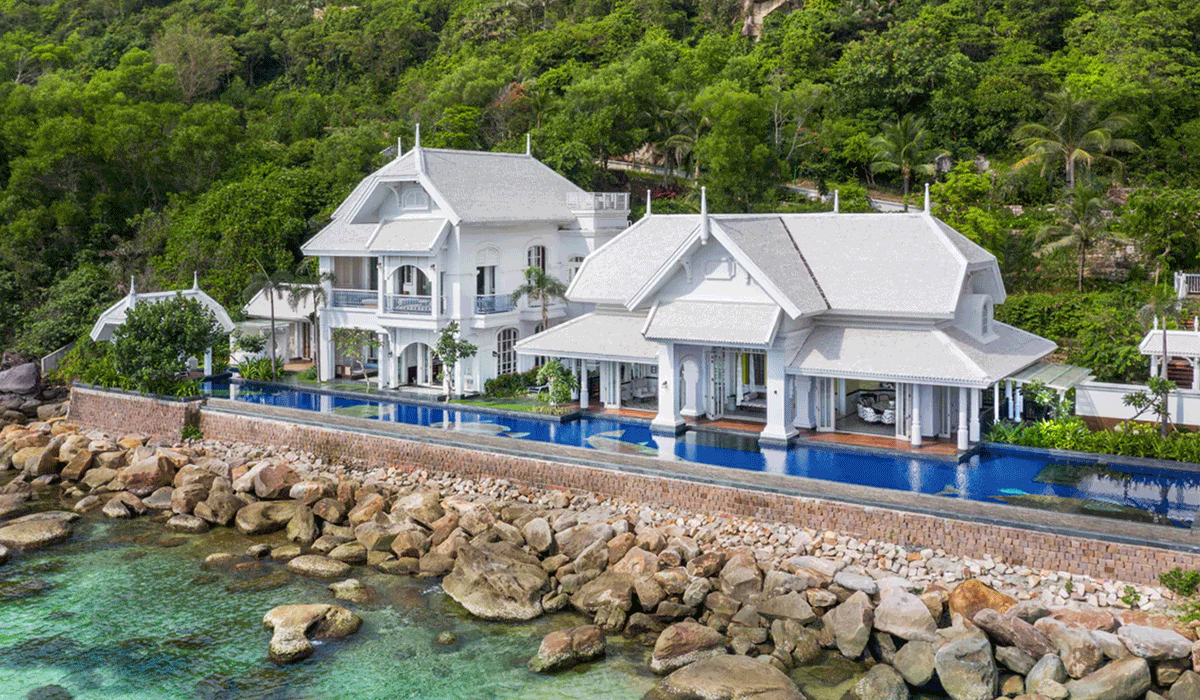 3. JW Marriott Phu Quoc Emerald Bay Resort & Spa, Vietnam
Located at the edge of Khem Beach, this luxury haven offers travelers a beachfront playground. Once a 19th-century french university, the property has been reimagined to create an eclectically themed resort. Luxury rooms, private balconies, and beautifully appointed villas create magical moments while gourmet cuisine ignites the taste buds. Guests are invited to lounge by the private pool or white sand beaches, then rejuvenate at the spa.
Our favorite part: While we love a 5-star spa, the food here is amazing. After a day of beachside lounging, the gourmet dining is beyond compare.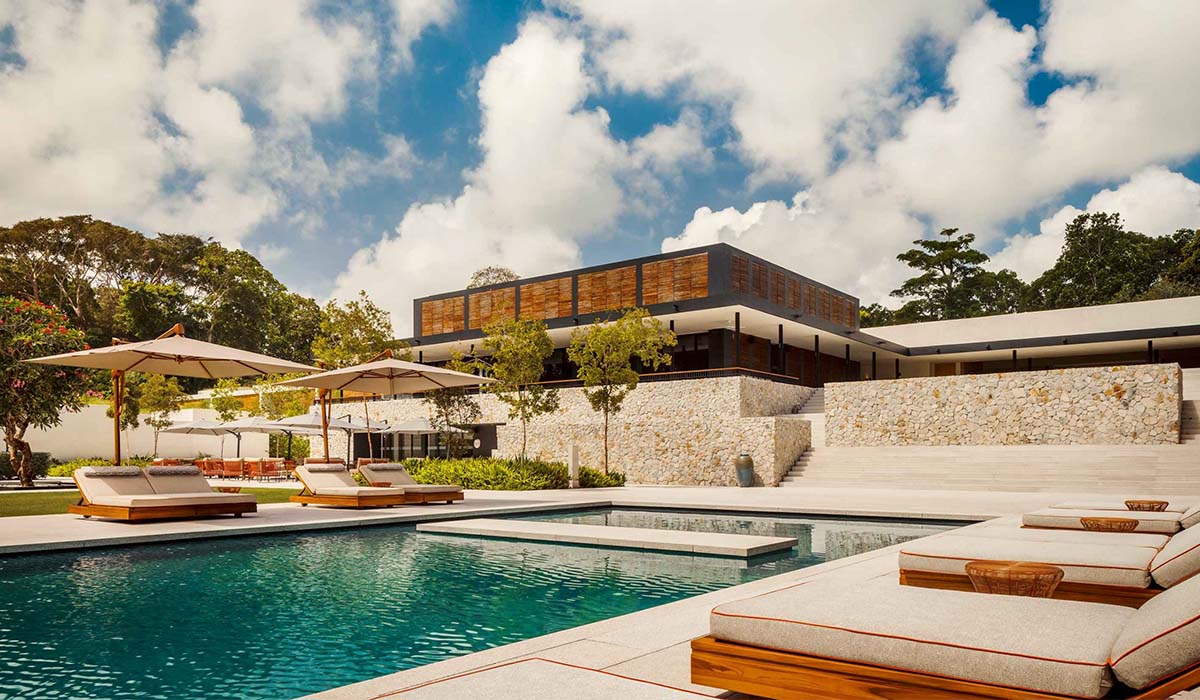 4. One&Only Desaru Coast, Desaru Coast, Malaysia
This breathtaking collection of luxury suites, a crowning villa, and One&Only Private Homes, are all inspired by the beauty and traditions of Malaysia's enchanting southeast. Showcasing fresh exotic delicacies with flair and flavor; cultivating wellness with new and ancient local wisdom; curating adventures through unspoiled nature and warm tropical waters; One&Only Desaru Coast will illuminate secrets of the east like never before.
Our favorite part: One&Only's Desaru Coast location is an overall win. With enviable architecture, a world-class spa, total privacy, and incredible food there is nothing left to miss.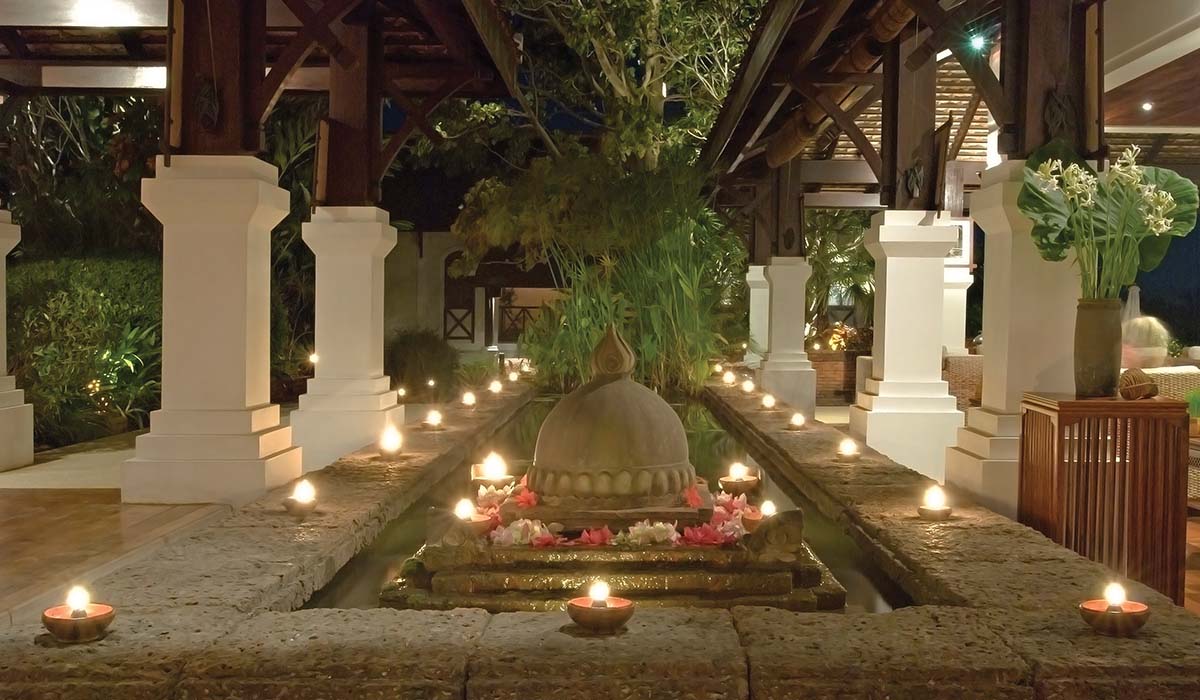 5. La Résidence Phou Vao, A Belmond Hotel, Laos
This serene sanctuary is located in the mountains of Laos just moments away from Luang Prabang. Guests will sink into the world of relaxation and discover the treasures of Luang Prabang. The prized location in a UNSECO heritage region affords spectacular mountain vistas. Sculpted grounds give way to endless cloud forests. Revive in the freshwater infinity pool, teetering on the cliff edge, or indulge in the Mekong Spa. Still, calm, quiet—every second here is a moment to cherish.
Our favorite part: Belmond is known for creating magical moments. From candle-lit dinners to star-gazing adventures, they just know how to make your experiences extra special. La Résidence Phao Vao is stunning, but the staff makes the moments happen for Belmond guests.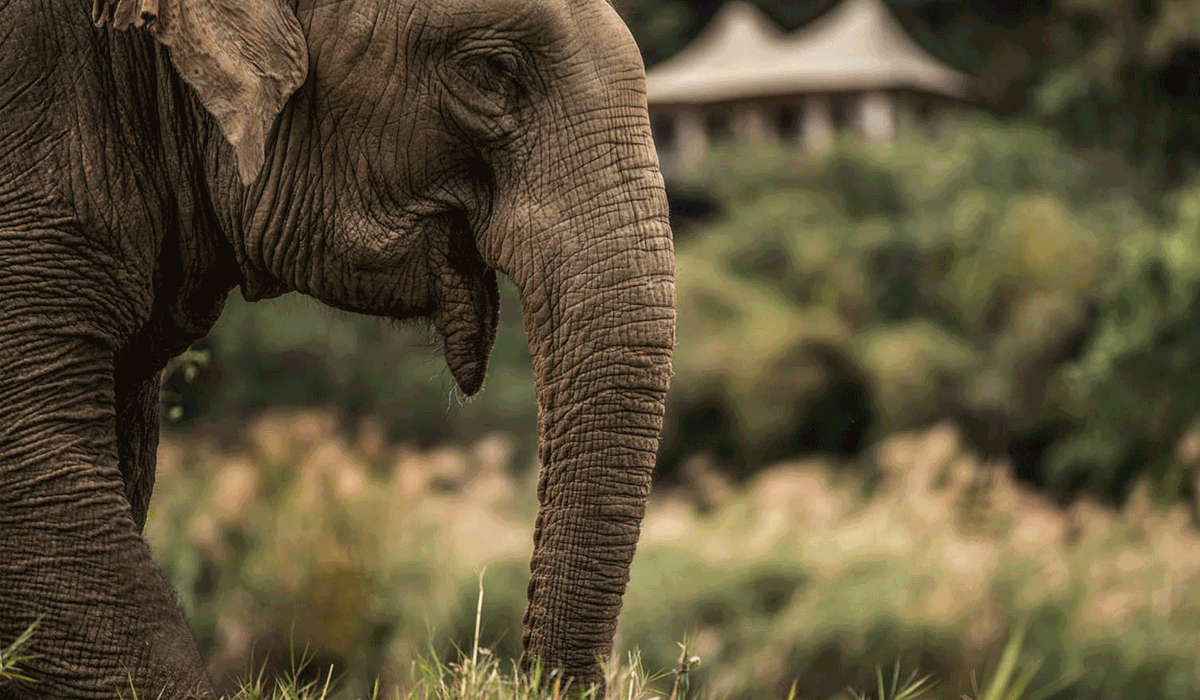 6. Four Seasons Tented Camp Golden Triangle, Thailand
This location offers guests the location of a lifetime with the natural surroundings of Northern Thailand, bordering Burma and Laos. Tucked away in the Golden Triangle region, Tented Camp is the perfect escape. With two to four-night excursions, guests can interact with native elephants, discover mountain trails, and unwind in luxury tents.
Our favorite part: This hotel is far beyond expectation from most Four Seasons. Taking luxury and class far past the standard, Tented camp creates a rural experience that leaves you closer to nature and the happiest you've ever been.
Dream Trips Start Here
Most of us don't have the time to explore all the beautiful corners of Southeast Asia. With expansive landscapes and incredible cultures, it is important to make the most of our time across the globe. There are quite a few dream trips available to break your travels into manageable itineraries with plenty of magical moments along the way.
1. Southeast Asia Through the Ages with Belmond
11 Nights: Singapore, Malaysia, Bangkok, and Cambodia
Belmond's curated itineraries offer guests the opportunity to experience the best of Belmond. The fascinating history of Singapore, Malaysia, Thailand, and Cambodia is artfully organized into cultural experiences and one-of-a-kind stays. Starting in Singapore, guests will board the Eastern & Orient Express for a journey through the exotic East. From meeting with local villagers and touring their rice paddies in remote Labu Kabong to exploring Kanchanaburi, guests have the freedom to customize every day of their adventure.
Our favorite part: We have a lot of love for Belmond, their incredible properties are sure to stun and the train travel options are always above and beyond.
2. Mekong Private Charter with Aqua Expeditions
Expedition length and exact locations personalized by your travel agent
Traveling with Aqua is always an experience of luxury. Aqua's exclusive charter voyages redefine travel along the Mekong. Discover the rich heritage and traditions enriched by 2,000 years of human history, from the flourishing of the Khmer empire from the 9th to 15th century to the prominence of Theravada Buddhism in present-day Cambodia and Vietnam, while experiencing bucolic life along this mighty river.
Our favorite part: Private charter with the Mekong offers complete customization and ultimate luxury, plus total freedom, bring your friends or too much luggage- it is all up to you.
3. the Magnificent Mekong with Viking Cruises
15 days through Vietnam and Cambodia
Aboard a Viking Rivership guests are invited to explore everything the Mekong has to offer. This fifteen-day journey provides an in-depth look at Vietnam and Cambodia. Shore experiences include Old Hanoi's markets, the Khmer temple complex of Angkor Wat, Ta Prohm, where jungle vines embrace ancient ruins, and Phnom Penh. Discover silk towns, fishing villages, monasteries, and floating markets. With hotel stays in Hanoi, Siem Reap, and Ho Chi Minh City (Saigon) bracketing your 8-day Mekong cruise, this cruise tour reveals the beauty and grace of a land we have only begun to know.
Our favorite part: Viking has pioneered river cruising and this cost-friendly option features a tried and true itinerary.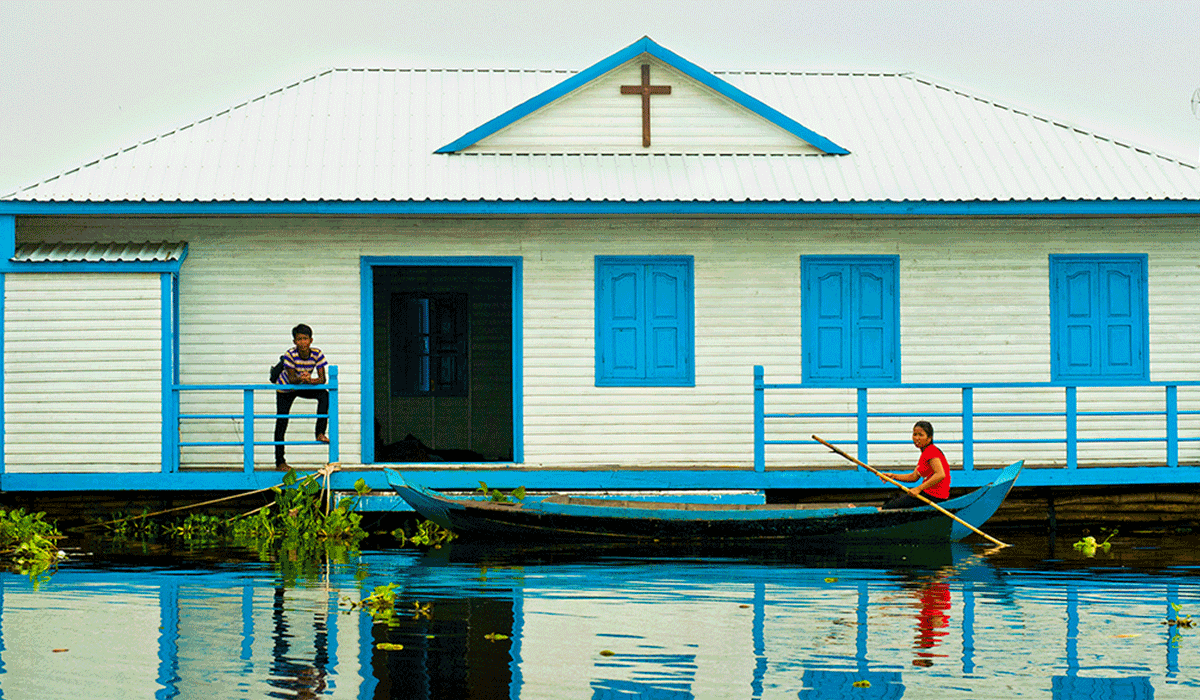 4.
Tailor Made Southeast Asia: A Wellness-Inspired Journey with Abercrombie and Kent
Expedition length and exact locations personalized by your travel agent

Known for its luxury tour options, A&K offers an insane wellness-inspired journey through Thailand, Laos, Cambodia, and Vietnam. Guests will discover enduring spiritual traditions and activities that promote well-being, experiencing lush, serene landscapes and relaxing on a luxurious private island.
Take part in beautiful ceremonies that connect you to the ancient traditions of Southeast Asia. Practice meditation in Luang Prabang alongside a scenic waterfall with a local teacher before enjoying a walk. Luxuriate on a private tropical island with a three-night stay on turquoise-water-fringed Krabey Island in southern Cambodia. Choose from a selection of Laotian-inspired treatments delivered by skilled practitioners at Rosewood Luang Prabang's luxurious spa. Enjoy a meaningful visit to a rural village partnering with A&K Philanthropy to source clean water in Siem Reap.
Our favorite part: A&K's itinerary has all the best of Southeast Asia. Featuring iconic resorts, cultural practices, and the islands of the Indian ocean this trip has great variety.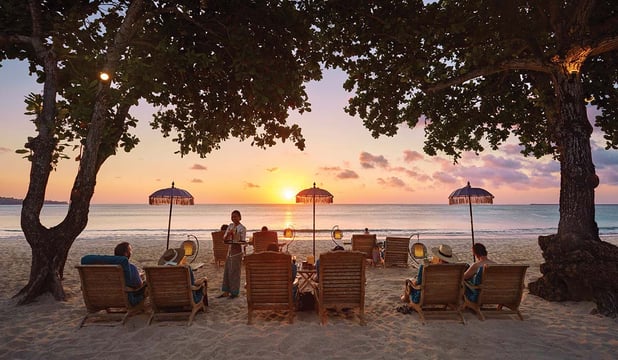 The Details
We don't want to bore you with the logistics, however the hotels above all partner with MVT offering exclusive benefits. By booking with an MVT advisor you'll make the most out of your time and money. Click below to get in touch with one of our amazing travel agents.