Triple Savings Offer
Book by March 31, 2020 and receive Triple Savings on a variety of popular itineraries along the Danube, Rhine, Moselle, Bordeaux and Mekong rivers.
Europe Cruises - Save up to $2,000 per stateroom, plus complimentary stateroom upgrade and $100 per stateroom onboard credit
Holiday Cruises - Book categories BB and above to save up to $2,000 per stateroom, plus complimentary stateroom upgrade and $100 per stateroom onboard credit
Mekong Cruises - Save up to $2,000 per stateroom, plus complimentary pre-paid cruise gratuities and $100 per stateroom onboard credit
Solo Traveler Offer - Reduced single supplement of 25% on all stateroom categories, excluding suites; not combinable with Triple Savings
"Ama" means love – and Ama Waterways puts love in everything they do. It all starts with the warm hearts of their extraordinary crew, who always go above and beyond to turn every moment you spend with them into a cherished memory. From a variety of included excursions to exquisite locally-sourced food and wine to unparalleled service, we invite you to join us aboard our award-winning river cruise ships in Europe, Southeast Asia and Africa – and fill your heart with Ama.
Explore the Rhine and Moselle Rivers
Two iconic cities, Prague and Paris, bookend this perfect journey that combines three beautiful rivers, each of which is striking in its own unique way. From the meandering Main to the UNESCO-designated Upper Middle Rhine Valley with its multitude of castles dotting its shores to the vineyard-clad hills of the Moselle, enjoy Europe at its most picturesque. Let the storybook villages—Bernkastel, Cochem and Wertheim—captivate you; and Rothenburg, located on the Romantic Road enchant you. Marvel at the world's largest ceiling fresco in the Würzburg Residenz, a UNESCO World Heritage Site; and the beautiful Chagall windows while in Mainz. Savor the many flavors of Germany with a chance to sample the world-famous wines of the Rheingau, the hearty smoked beer of Bamberg and Rüdesheim's famed coffee. All along the way, gain an intimate understanding of the history and culture of the places you visit.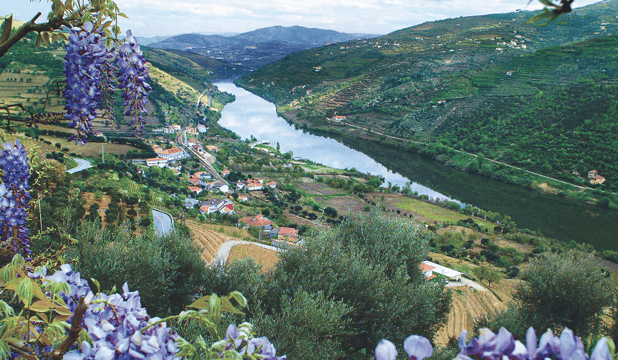 Follow the route of emperors, kings and queens on a magnificent European journey along three rivers and through five fascinating countries. The natural wonders of the Danube, Main and Rhine rivers yield way to countless UNESCO World Heritage Sites: Cologne's Gothic Cathedral, the Würzburg Residenz Palace, the charming Old Towns of Bamberg and Regensburg, and the Melk Abbey—to name a few. Whimsical delights from Siegfried's Mechanical Music Museum in Rüdesheim to the crooked houses in Miltenberg, will enchant. Connoisseurs of fine wines get to taste the difference between German and Austrian Rieslings; and gourmets get to indulge in Western and Eastern European specialties. And for active enthusiasts, you will get to hike and bike through breathtaking scenery in Passau, Dürnstein and Vienna. All of this and more awaits on one all-encompassing magnificent journey.
Experience the Danube River
Let wine and song carry you along the melodious Danube—muse for musicians, artists and poets for centuries. Explore Prague, Vienna and Budapest, magnificent capital cities with storybook architecture and the tales to match. Visit Salzburg, the setting for the beloved film classic, "The Sound of Music," complete with a stop in Mondsee, home of the famed Basilica St. Michael where the movie's wedding scene was filmed. Indulge in the flavors of the region, from delicate, apricot-scented wines of Austria's Wachau Valley to the hearty Bavarian beer at a traditional Bavarian Oktoberfest in Vilshofen. Each bend and twist in the river affords new surprises just waiting for you to discover.