The luxury Aqua Blu explorer yacht is a brand-new cruise experience with itineraries to some of Indonesia's most prized destinations.
With it's inaugural sailing only weeks ago, Aqua Blu's range stands heads and shoulders above the rest in East Indonesia. With it's ability to cover vast distances in a short span of time, the vessel enables guests on board to experience the most varied, enjoyable and rewarding coastal cruise itineraries in this wild and stunningly beautiful region of the world. Guests can expect to embrace a distinguished sense of history and seafaring evolution when they set foot on this one-of-a-kind cruise ship.
Find Comfort Aboard
With a variety of amenities aboard this super yacht, relax and enjoy the journey aboard the Aqua Blu. One of the most popular vantage points aboard the Aqua Blu is the Sun Deck, which offers spectacular 360 degree views of Indonesia. With a barbecue, outdoor seating, and lounge sofas, you'll want to spend both your days and nights at this prime location.
When the occasional tropical rain hits, make your way inside to the Sky Lounge Bar. this bar offers craft cocktails with gorgeous views of the surrounding seas. If you are looking for a bite to add with your cocktail, the dining room offers Indonesian-inspired cuisine on the main deck.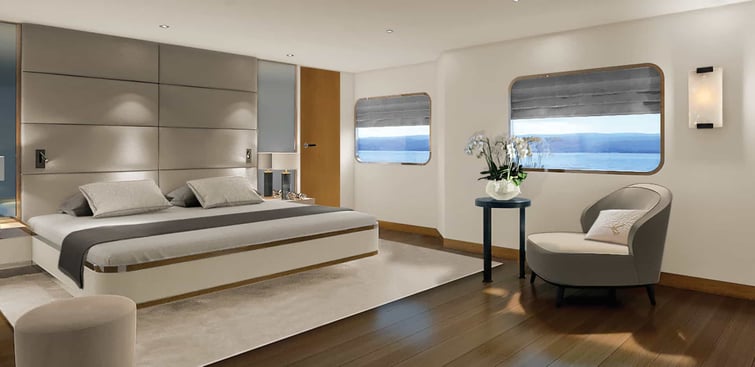 Best-In-Class Suites
Each of the 15 individually-designed suites aboard the Aqua Blu is an oasis on the vast East Indonesian seas. Conceptualized with modern luxury and ultimate comfort in mind by renowned Dutch yacht designer Cor D. Rover, these private sanctuaries lend a luxurious sense of home to every journey on the Aqua Blu cruise ship.
All Suites Include:
Ensuite bathrooms with spacious walk-in shower plus overhead rainshower, with natural organic hair and bath amenities
Closet with electronic safe
For an upgraded experience, book a Cat I Suite for an average area of 25-31 square meters, a king bed configuration, interior sofas, lounge areas, a walk-in closet, and large windows.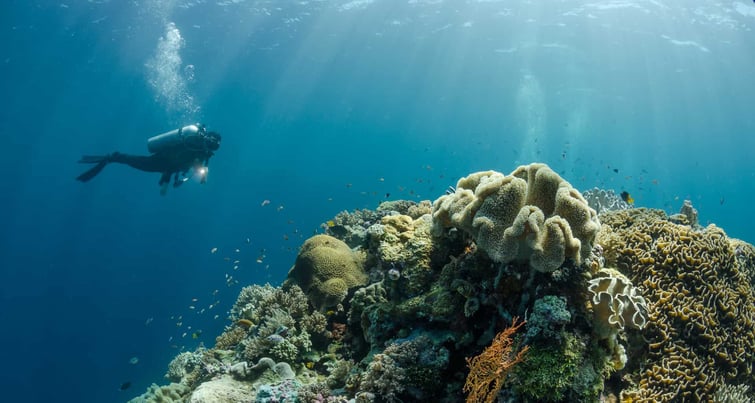 Equipped for Adventure (or Relaxation)
Aqua Blu provides top of the line and highly experienced crew and guides to help you embark on life changing expeditions. Explore the world's most biodiverse marine habitats, see rare native species, and learn about the history and culture of each place you stop at. In addition to these education excursions, Aqua Blu offers a variety of non-motorized waterspouts equipment including diving and snorkeling gear, kayaks, and stand-up paddle boards.