The World is Waiting for You!
With so many countries to explore and adventures to be had, now is the perfect time to find your ideal itinerary for when you hit the seas again! From Italy and the Greek Islands to Spain and the French Riviera, and all over the Galapagos Islands and everywhere in between, the world is waiting for you. Check out these great itineraries on Celebrity Cruises sailing 2021 and beyond!

Italy, Turkey & Greek Islands
11 nights from Rome, Italy onboard Celebrity Edge
Sailing October 18, 2021
Travel through Mediterranean Europe and experience the stunning landmarks and cultural treasures that await. Enjoy the ruins and mythical beauty in the Greek Isles, the ancient city of Ephesus in Turkey, the Greco-Roman influences of Naples, Italy and experience the eclectic fusion of the modern and medieval in Barcelona, Spain.
Rome, Italy
Once the center of the Ancient World from which emperors ruled over nearly all of western civilization, Rome is still a cultural mecca. Only a few cities in the world can boast such a well-preserved level of architecture, art, and religious iconography.
Catania, Sicily, Italy
Beautiful Taormina and Blue Grotto: Stroll the charming medieval village of Taormina at your own pace, followed by a scenic cruise of Taormina Bay with a visit to the breathtaking Blue Grotto.

Santorini, Greece
Here on the island of Santorini, you'll find a classic Greek seascape—whitewashed houses accented by sea-blue roofs. This is a treasure trove for both professional and amateur archeology buffs, with sites that include tombs that date back to the 9th century and the sanctuary of Apollo.

Ephesus, Turkey
Small Group Discoveries - Exclusive Best of Ephesus: Explore ancient times in Ephesus, where you'll see the House of Virgin Mary (visited by three popes), the Grand Theater, Celsus Library, followed by a typical Turkish buffet lunch.

Istanbul, Turkey
In exotic Istanbul, you could spend an entire day strolling through the Grand Bazaar, exploring the famous Blue Mosque, or wandering through the majestic Topkapi Palace, with its gardens, libraries and 400-roomharem.

Mykonos, Greece
Sailing Around Mykonos Famous Beaches: Sail along the south coast of Mykonos and revel in the extraordinary beauty in the bevy of beaches on this ancient Greek island with two beach stops to swim and sunbathe.

Athens, Greece
Athens brought the world drama, history, poetry, and philosophy. Once home to the world's most powerful and civilized empires, Athens is now the world's foremost archaeological playground. The towering columns of the Parthenon still stand in homage to the virgin goddess Athena.

Naples, Italy
Framed by Mount Vesuvius along a dramatic skyline, the 2,800 year-old port city of Naples is chock full of historical sites, churches, and museums that make it a fascinating place for you to explore. Naples, with its historic city center deemed a UNESCO World Heritage Site, has just as many important archeological sites and landmarks as Rome.
About This Ship
Celebrity Edge® marked a turning point in ship design. From the Magic Carpet℠ to the private plunge pools in our Edge® Villas, we created the most refined ship at sea. You'll never feel more connected to the ocean and the destinations you'll visit than aboard Edge®. It takes luxury, culinary experiences and service to a whole new level.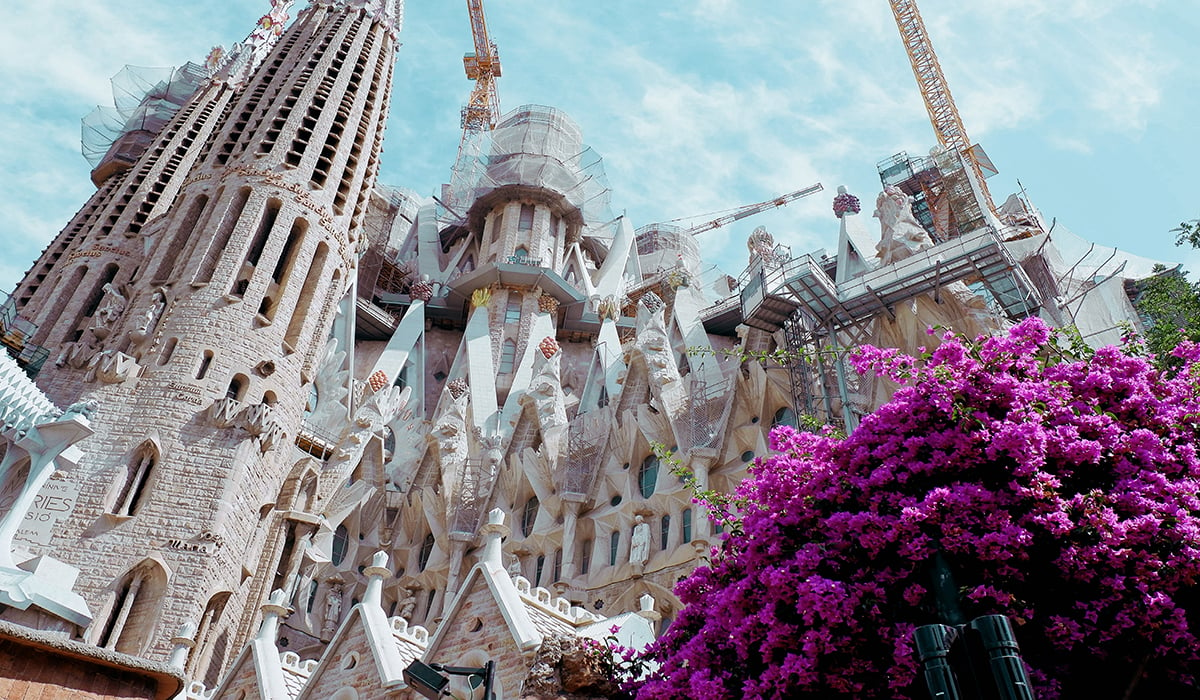 Spain, Italy & French Riviera Cruise
9 nights from Barcelona Spain onboard Celebrity Apex
Sailing September 30, 2021
Travel to Mediterranean Europe and experience some of the most stunning and iconic landmarks in the world. From the Greco-Roman influences of Naples, to the sandy, sun-kissed beaches of Monaco and Cannes in the French Riviera, and the magnificent architecture of Barcelona.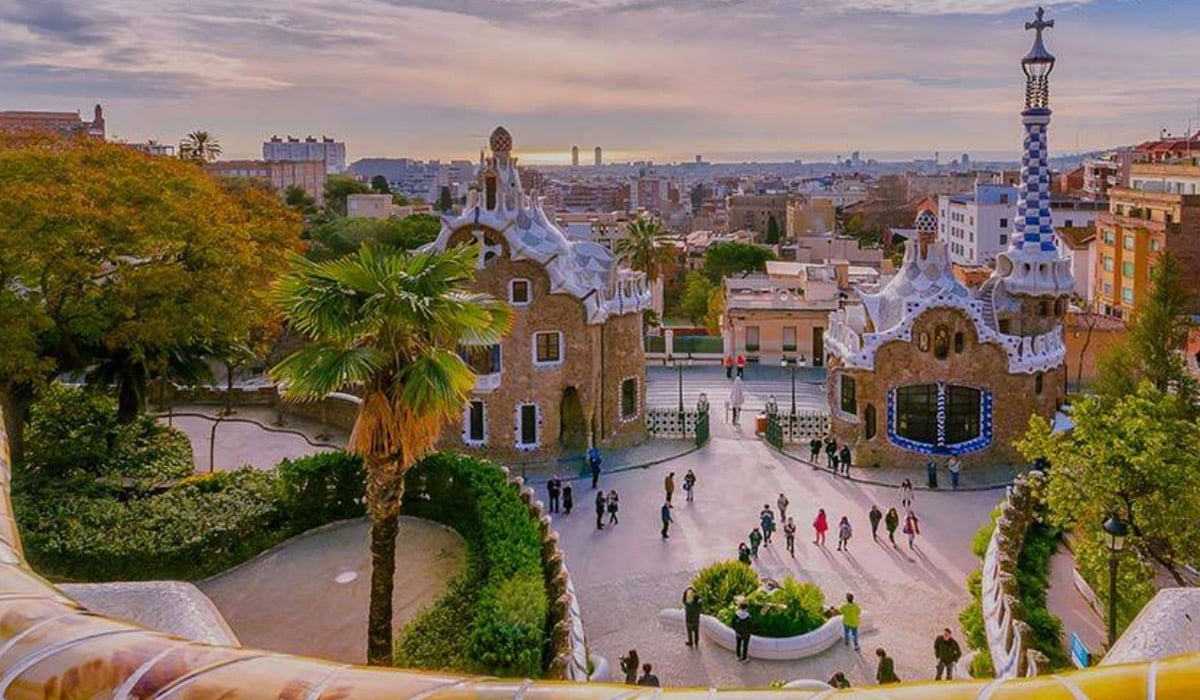 Barcelona, Spain
This coastal city exudes European charm and welcomes multitudes of travelers every year. It's a major destination with must-see architectural gems that date back some 2,000 years. You'll encounter fascinating examples from the Roman Empire, the Middle Ages, the Modern masters like Gaudî, and many Cataluñian greats.

Provence, France
Provence Bike Tour: Bike through Provence, one to world's most acclaimed regions for its beauty, charm, and warmth, and stop to sample local olives and wine, treasured by culinary buffs everywhere.

Nice, France
This jewel of the French Riviera is home to some of the world's most luxurious hotels and terraced cafes. Stroll the ultra-famous Promenade des Anglais or see masterpieces by Matisse, Renoir, Monet and Chagall in one of Nice's many museums.
Monte Carlo, Monaco
Discovering Cannes and Nice: Delve into the timeless elegance of Cannes and Nice, two of the French Riviera's most celebrated and storied cities. Gaze at spectacular water views as you wander the chic streets.
Santa Margherita, Italy
Located in the middle of the Italian Riviera, Santa Margherita is less than 4 miles from Portofino, and it is just as beautiful. The town of Santa Margherita is large enough to offer something for everyone while still maintaining a small-town feeling. Walk along the palm lined harbor, explore the marina, or unwind at the beach.
Florence/Pisa, Italy
Florence Sightseeing and Row Boat Ride: Explore the iconic city of Florence by land and sea on a combination sightseeing tour that pairs a scenic row boat ride along the city's famous Arno River with free time for independent exploration.
Rome, Italy
Experience authentic pizza, hearty bowls of fresh pasta, excellent cheeses, wines, seafood, and delightful desserts like tiramisu and gelato at family-run trattorias that have been preparing these traditional dishes for centuries.
Naples, Italy
Only 35 miles down the coast, Salerno offers you a rich history, but also boasts a marvelous collection of parks, natural wonders, and unique vantage points to take in the beauty of the Tyrrhenian Sea.
About This Ship:
Celebrity ApexSM is the second ship in our highly anticipated Edge® series. With innovative designs and visionary spaces, Celebrity ApexSM will revolutionize the way you experience the world. With unparalleled luxury and accommodations that unite indoor and outdoor living, Apex will be the next best thing at sea.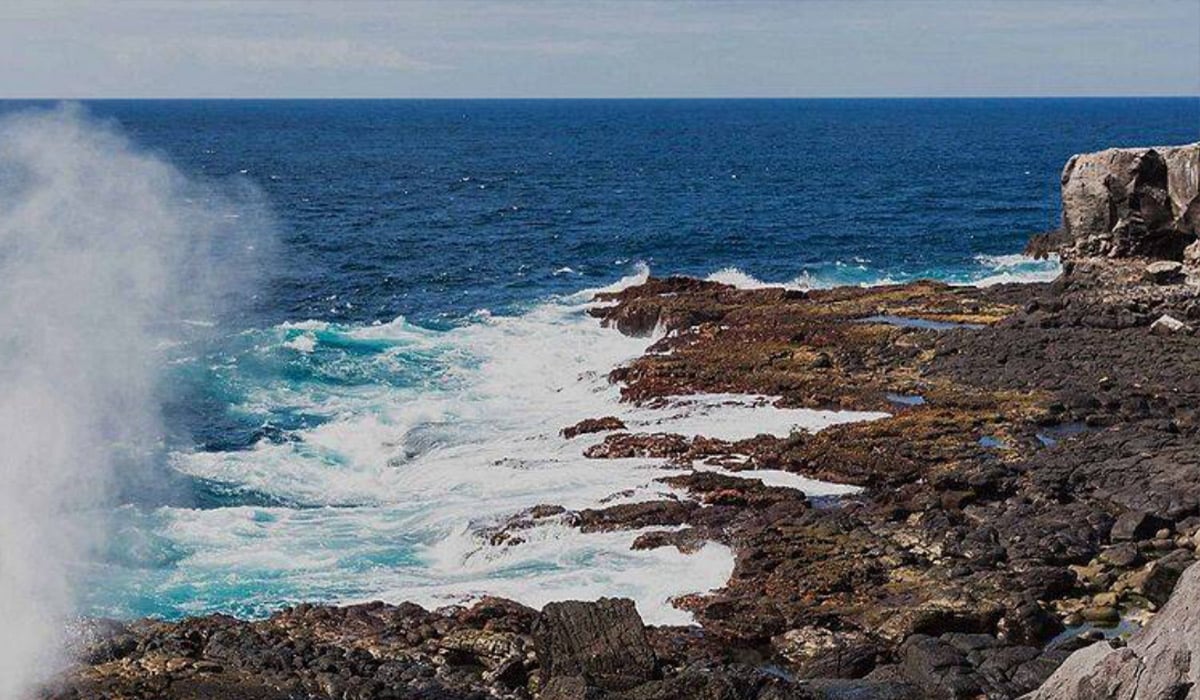 Galapagos Outer Loop Itinerary
7 Nights from Baltra (Galapagos) onboard Celebrity Flora
Sailing July 31, 2022
Within this small archipelago, each of the Galapagos islands is uniquely diverse. Some have shorelines draped in mangroves, others are rugged volcanic outcrops jutting defiantly from the sea. You won't see the same distribution of wildlife on any two islands, and each has its own history, both geologic and otherwise.

Baltra Island
During World War II, Baltra served as a U.S. military base protecting the Panama Canal from enemy attack. Now the cactus-strewn landscapes of Baltra are home to the region's main airport.

Gardner Bay
The beach at Gardner Bay, with its sparkling white sand,offers one of the best places to relax and swim in theGalapagos. It's home to one of the most important colonies of sea lions in the archipelago, and is also a nesting site for sea turtles. Three species of Darwin's finches and Española mockingbirds may also be seen here.
Punta Suarez
Española is the oldest island in the Galapagos and home to an abundance of wildlife. At Suarez Point, be greeted by a colony of sea lions upon arrival. This area is also home to nearly the entire world population of Waved Albatross.
Cormorant Point & Post Office Bay, Floreana Island
Floreana was the first capital of the Galapagos, and where Charles Darwin met the islands' Governor. It's small brackish lagoon is often home to flamingos, stilts, and white-cheeked pintail ducks, and one of its beaches is a highly used nesting site for sea turtles.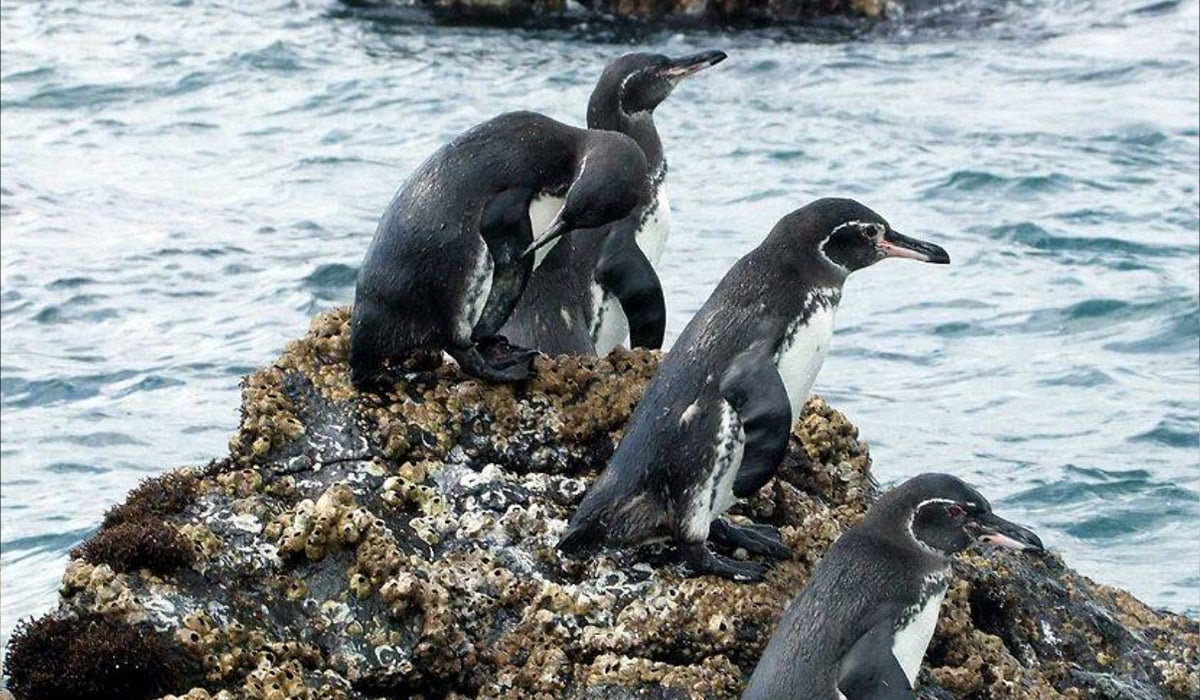 Moreno Point, Urvina Bya, & Vicente Roca Point, Isabela Island
Composed of five coalesced volcanoes, Isabela is thelargest island in the Galapagos and the most recentlyactive, the latest eruption having occurred in 2015. Herewe will see large land iguanas, finches, and if lucky, agiant tortoise or two.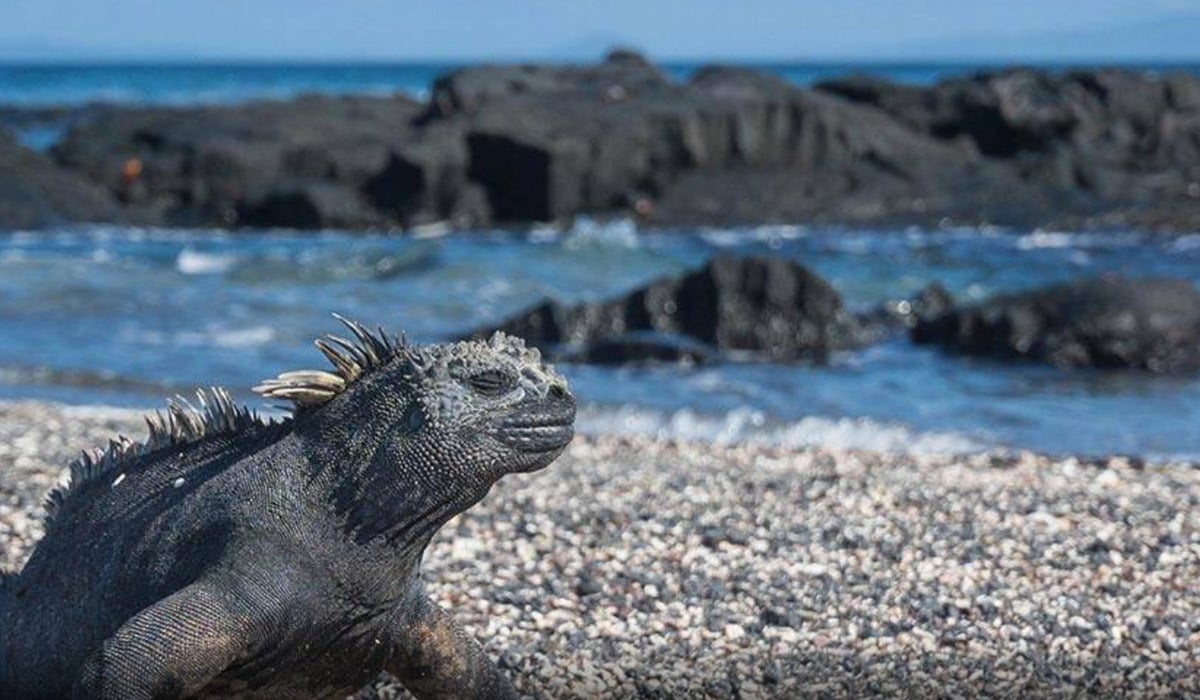 Espinoza Point, Fernandina Island
Fernandina is the youngest island in the Galapagos and,as Darwin wrote, it is "covered with immense delugesof black naked lava." Along with its extraordinary blacklava rocks, this point of land hosts the largest colony ofmarine iguanas in the Archipelago, along with sea lionsand a nesting site for flightless cormorants.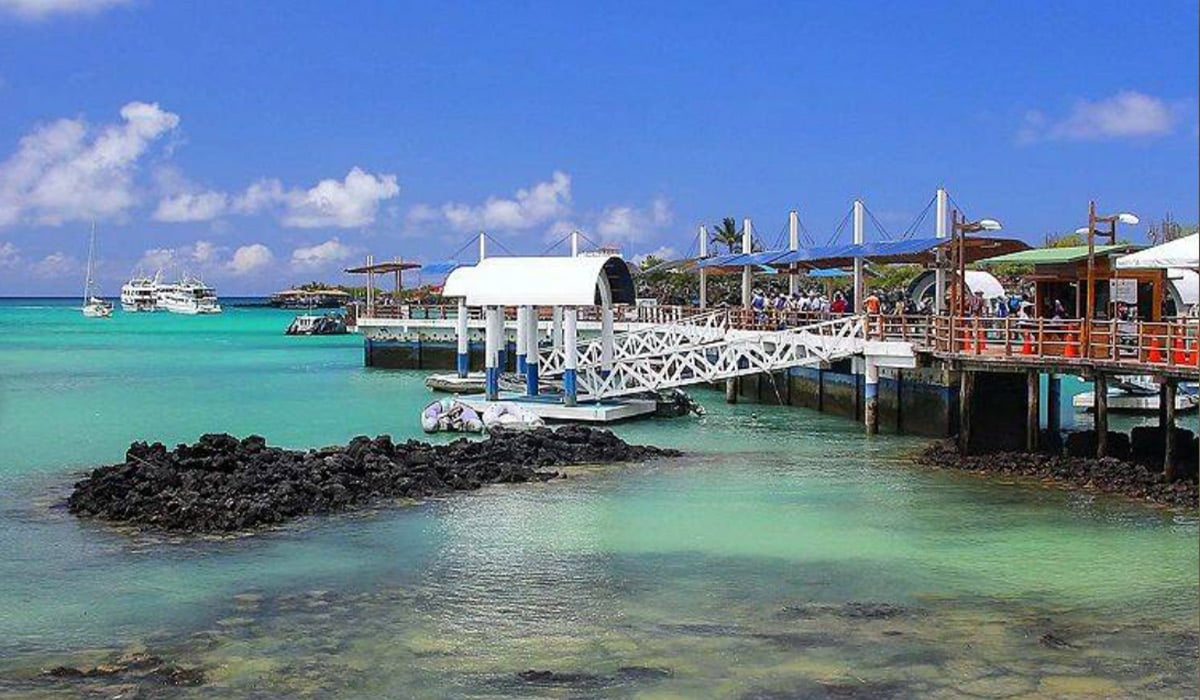 South Plaza, Dragon Hill, & Puerto Ayora, Santa Cruz Island
This is the main population center of the islands, andhome to the National Park Service tortoise-breedingcenter and the Charles Darwin Research Station. Youwill be able to visit the tortoise-breeding center andwalk through the Charles Darwin Research Station.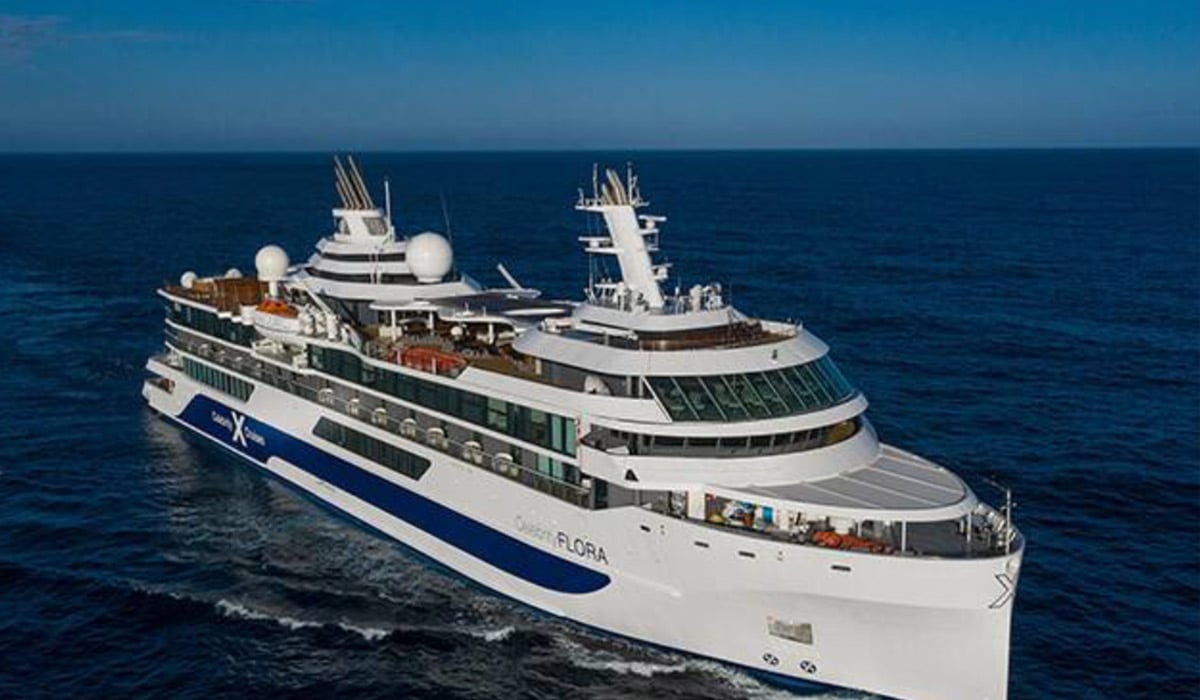 About This Ship:
Celebrity FloraSM creates a sense of being truly immersed in the destination, instead of just visiting it. Indulge in the largest and most luxurious accommodations in the Galapagos Islands, where every stateroom is a suite. Dine on delectable menus and allow your Personal Suite Attendant to help you unpack. Best of all, it's all included.

New benefits and more flexibility up to 48 hours before you sail. Celebrity has enhanced Cruise with Confidence with more benefits: Flexible Cancelations, Lift & Shift, and Best Offer Guarantee. If your sailing was impacted by the Global Cruising Suspension, you can also take advantage of the Cruise With Confidence benefits.