This underwater metropolis is home to the largest living organism on Earth.
As you dive into the South Pacific, a rainbow of different shapes and sizes welcomes you into another world. Schools of colorful parrot fish, massive rays, and the occasional white-tipped reef shark frequent this underwater metropolis. The Great Barrier Reef is one of the most notable living masterpieces in the world.
Unsurprisingly, a visit here is high on the bucket list for many. The Great Barrier Reed is the largest coral reef in the world, spanning 2,000 kilometers from Bundaberg to Papua New Guinea. Experiencing the grandeur of this incredible life form is magical.
The rich life here attracts at least 1.6 million visitors annually; however, tourism has only had positive impacts on the Great Barrier Reef, "In my opinion, tourism is overwhelmingly positive for the reef," says James Kerry, a research fellow at James Cook University in Queensland and coordinator on the Australian National Coral Bleaching Taskforce.
Discover how to protect this natural wonder and minimize your environmental footprint throughout your visit.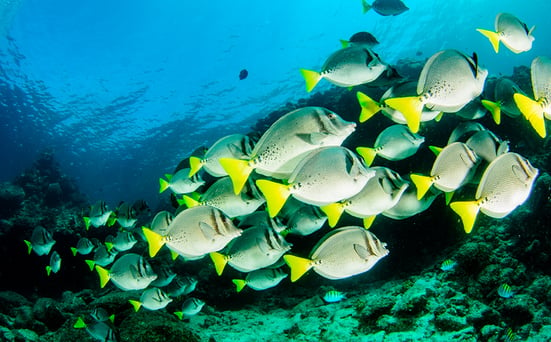 The Ecosystem
With around 3,000 individual reefs of coral and more discovered every day, this ecosystem is teeming with life. Dolphins, turtles, crocodiles, sharks, sea snakes, colorful sea worms, and large algae are vital parts of this delicate ecosystem.
The coral itself is made up of many small animals that build the hard exoskeleton that we recognize as coral. When the ecosystem is healthy, the coral produces fluorescent chemicals that act as sunscreen for algae. With less light, the algae are in the right conditions to photosynthesize sunlight to create sugars and oxygen to feed the coral. This process is responsible for the vibrant colors reefs are known for.
This particular ecosystem is sensitive to changing temperatures; this is why even moderate climate change has a dramatic impact on reef life. At warmer temperatures, the algae starts to produce chemicals toxic to coral. The coral expels the algae previously living within, turning it white. This process is called bleaching.
The changing climate is not the only threat to this underwater utopia. Chemical runoff and other forms of pollution, coastal development, and overfishing all threaten the reefs. Natural changes can also have an impact. Large storms, such as cyclones, can damage the reef, and some fish can also impact the health of the coral.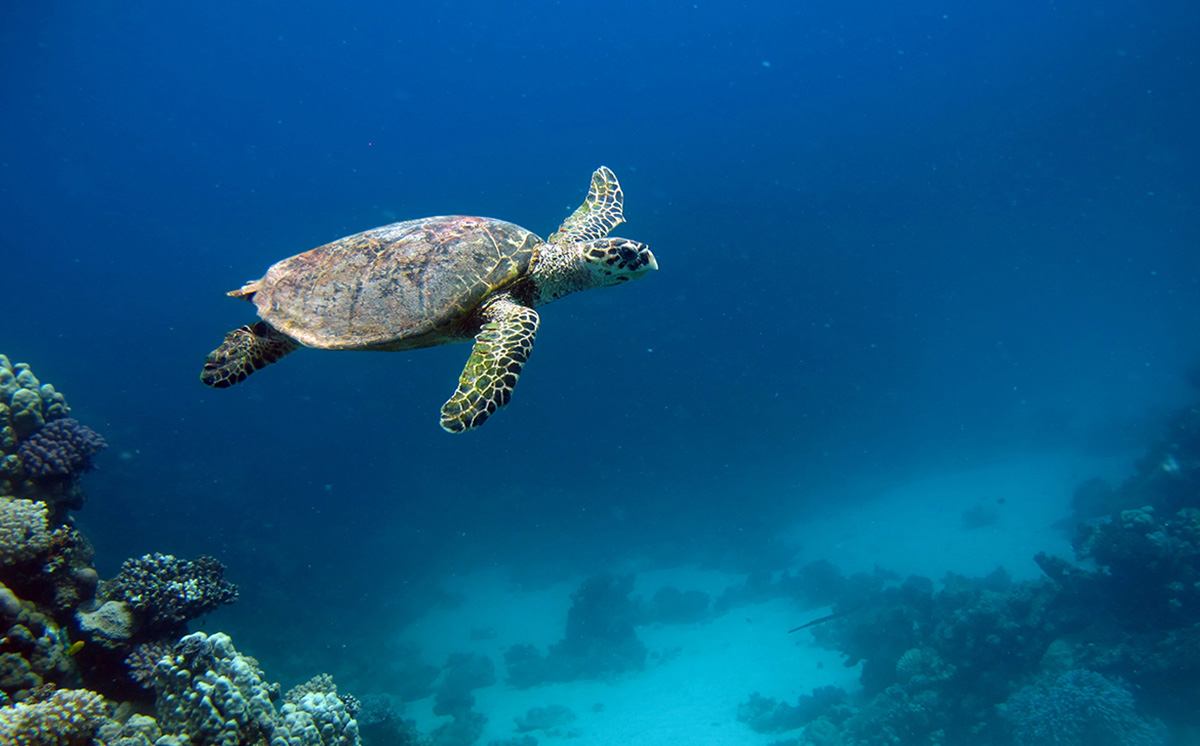 Make a positive impact
By making careful environmental choices, we can make a huge difference in our impact. Be responsible with your energy consumption and prioritize minimizing waste, eat locally produced foods, and continue to learn from the world around you.
While doing your part is a big part of the story, you can also make a difference when you travel.
One incredible way to give back is to become a scientist for a day when you visit the reefs. Some outfitters in towns near the Great Barrier Reef take visitors to the reef, where they become an integral part of monitoring the reef. During your time underwater, you gather and record data which helps biologists understand the complex ecosystem.
Consider donating before you go to offset your travels and become a vital part of the ecosystem you are visiting. WWF is consistently looking for names and funding for Regenerate Australia. They also petition the Australian Government to protect the Great Barrier Reef further. Regenerate Australia rehabilitates and restores wildlife and habitats and builds resilience against climate disasters.
If you're looking to make an impact in another way, consider volunteering for a beach clean-up, wearing reef-safe sunscreen, or continuing to learn about coral reefs to educate others.
Another great way to ensure your impact is positive is to work with your advisor to choose partners with high standards for sustainability. Your advisor can help you choose the hotels with the best sustainability practices to give you peace of mind and help you do your part in keeping the reef as healthy as possible.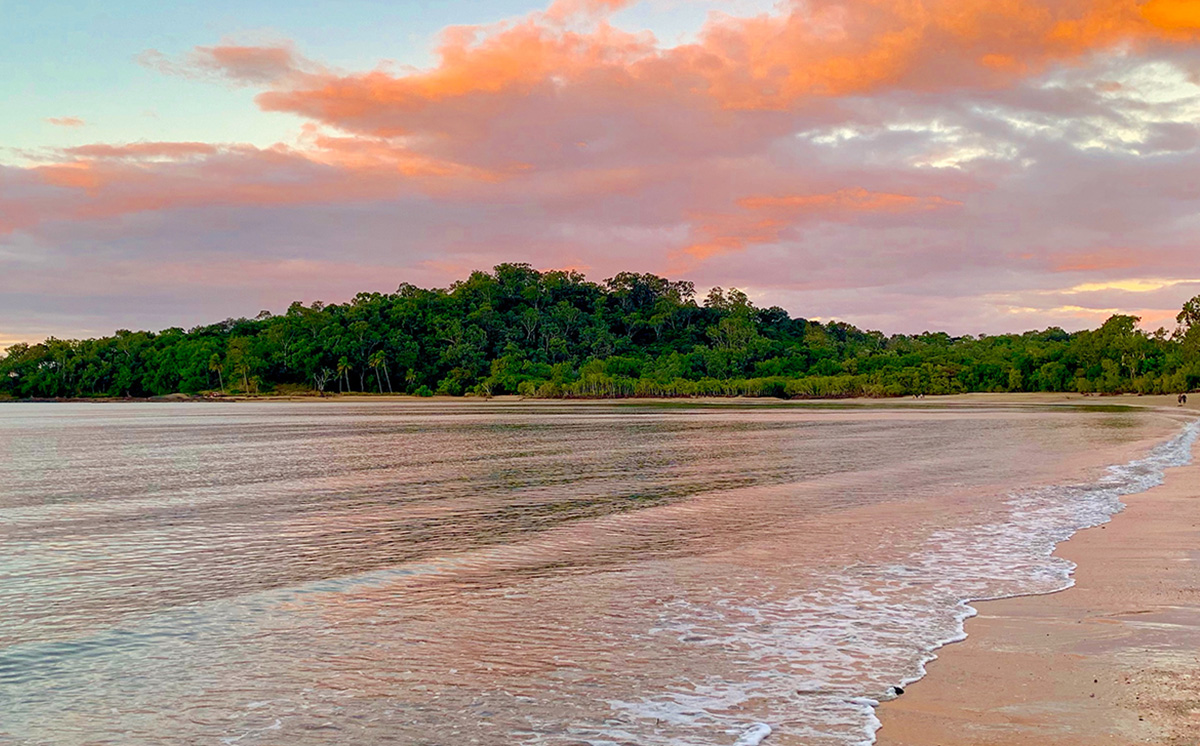 Travel There
Ponant: Queensland's islands and reefs
Allow yourself to fall under the spell of this itinerary in Australia that has been specially designed for guests looking for unspoiled islands and turquoise lagoons. You will set sail aboard Le Lapérouse for a 9-day expedition cruise with PONANT to discover the treasures of the Great Barrier Reef.
Sustainability: Ponant's GBR cruise is perfect for you if you'd like to sail in a more sustainable way. They have made the choice to take responsibility for their impact on the ecosystems they visit. Their ships are some of the most eco-friendly ways to cruise the sea.
Princess Cruises: Ultimate Australia CruiseTour
Stretching out over two million square miles (5 million square kilometers), some of Australia's magnificent sights require more exploration time. Pair your cruise with a land tour to the outback that lets you immerse yourself in local indigenous culture and visit two UNESCO World Heritage Sites – the spectacular Great Barrier Reef and the mystical and iconic Uluru (Ayers Rock).
Sustainability: As a worldwide leader in cruising, Princess Cruises is committed to maintaining the highest standards of safety and sustainability. They understand their responsibility to safeguard our people, our guests, and our oceans and consider it their highest priority to operate every day in a way that is safe and socially responsible.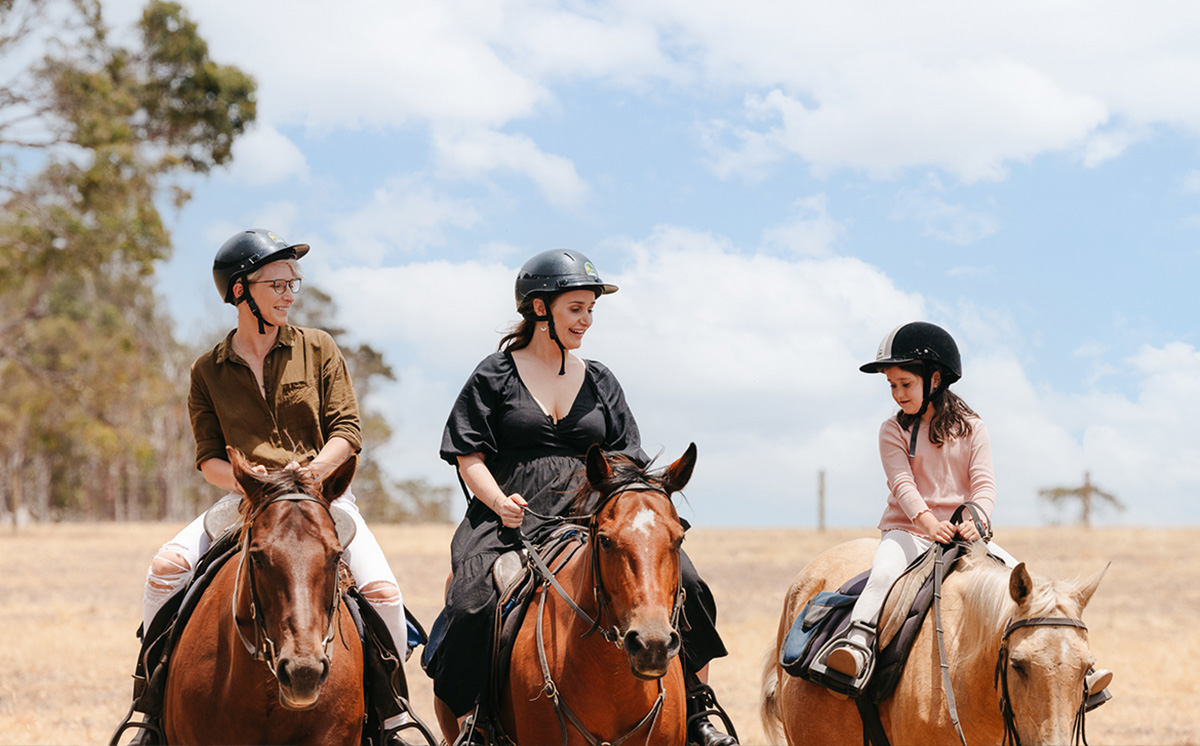 Celebrity Cruises: Great Barrier Reef
Stop in Port Douglas, a tropical resort town rich in natural adventures and beautiful beaches. Get a first-hand perspective of the area's incredible marine life on a snorkeling trip. Explore Airlie Beach and visit the Whitsunday Islands, where you can relax on pristine beaches or dip in azure waters. Take your vacation to the next level on a luxury cruise with Celebrity.
Sustainability: Celebrity Cruises is conscious of its special responsibility to protect our marine ecosystems. Protecting the world's seas and the rich marine life, they support is a way of life and a way of doing business for Celebrity Cruises. This commitment is the foundation of Save the Waves, the comprehensive environmental protection program established by Celebrity's parent company in 1992.
Save the Waves is the foundation of Celebrity's environmental initiatives. It began in 1992 and evolved from a recycling program to a company-wide philosophy.
Royal Caribbean Cruises: Great Barrier Reef Cruise
Board Royal Caribbean's Ovation of the Seas for an unparalleled journey. This is one of the most innovative ships with so much to do at sea. Start in Sydney and cruise toward Airlie Beach, Queensland, before setting your sights on the GBR. Discover Cairns, Willis Island, and return to Sydney.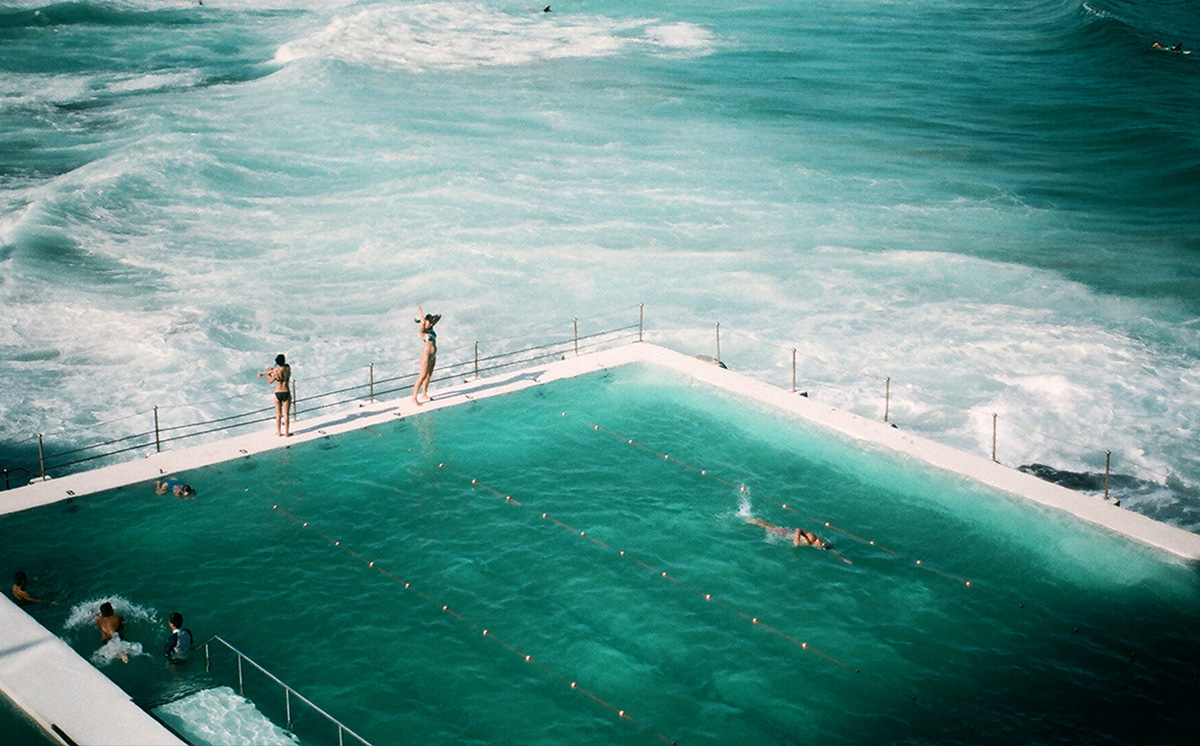 Travel Tip: Check your Documents
U.S. passport delays are months long and might get worse. International travel has become increasingly coveted, which means it can take up to 4 months for new passport applications to process. Check your documents ahead of time and make sure your passport is valid for 6 months after your return date. If you have questions about getting your passport renewal expedited, make sure you talk to your advisor before submitting your renewal.