How To Choose The Right Viking Cruise For You
It's time to plan your voyage with Viking Cruises, but where do you start? There are so many different option to choose from including river cruises, ocean cruises, and expeditions! Fear not, as we're giving you a rundown on what to know about every type of cruise Viking offers, as well as some of our favorite itineraries from each!
Viking's award-winning ships are a great way to experience new destinations, with elegance and attention to detail at the forefront during your time onboard. Reach out to an advisor today to learn more about Viking and start planning your cruise!
What To Look For When Choosing Your Voyage:
There are three different types of voyages from Viking:
RIVER CRUISES: For those who want more time in port.
River Cruises are a great way to see many destinations in a short amount of time, with more time in port than ocean cruises. While ocean cruises usually give you the day in port, you unfortunately don't get to experience the nightlife of the city you are visiting. River Cruises, however, often have overnight stays in ports. Another benefit of river cruising is the lack of rough seas, so those with motion sickness might enjoy cruising down a river much more.
OCEAN CRUISES: For those who want a big ship experience.
Ocean Cruises through Viking allow you to see a variety of destinations longer distances away, while enjoying the feeling of a more roomy ship. The variety of activities onboard are a plus, and there are more lounges and common areas to enjoy. Depending on your destination choices, you will either have a river or ocean cruise option available.
EXPEDITION CRUISES: For the explorer at heart.
Expedition Cruises are new to Viking, with state of the art ships that are debuting in 2022. These ships are built to bring you to off the beaten path locations, with RIBs and a submarine ready to get you closer to the wildlife. These cruises are a perfect mix between adventure and luxury, with all details being taken care of. There are also expedition-specific spaces that enhance your experience on shore and on board, including: Expedition Central, the Bow, the Shelter, the Living Room, the Library and Explorers' Lounge. Most of these spaces feature expert guides who will give presentations both before and after your excursions.
FEATURED RIVER VOYAGE
8-Day Rhine Getaway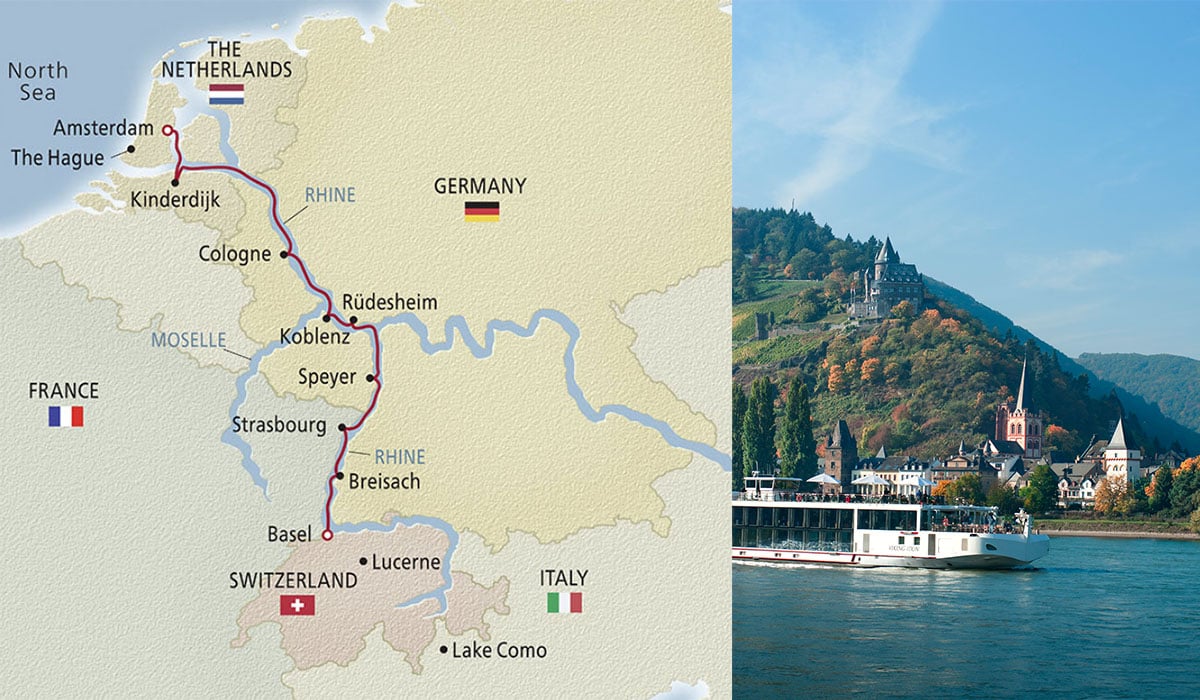 Explore one of Europe's most iconic rivers, the Rhine River, on this 8 day river voyage. This is a great trip for those looking to see what the towns of Germany, France, and the Netherlands have to offer. Explore the grand cathedrals and historic cities along this journey, and even see the Middle Rhine, a UNESCO World Heritage Site.
Start your river voyage in Switzerland before traveling down to Breisach, Germany. Famous for its wine-growing, Breisach is a great spot to stop and take a tour of the dense forests and green hills that this city has to offer. After a stop in France, continue down the river and back to Germany. Speyer & Rudesheim in Germany is famous for its main street with many local shops to pick up souvenirs from. Your last stop on this 8 day cruise brings you to Kinderdijk in The Netherlands. This village community has 19 windmills that were built in the 18th century!
Starting at $1,999pp.
FEATURED OCEAN VOYAGE
11-Day Malta & Adriatic Jewels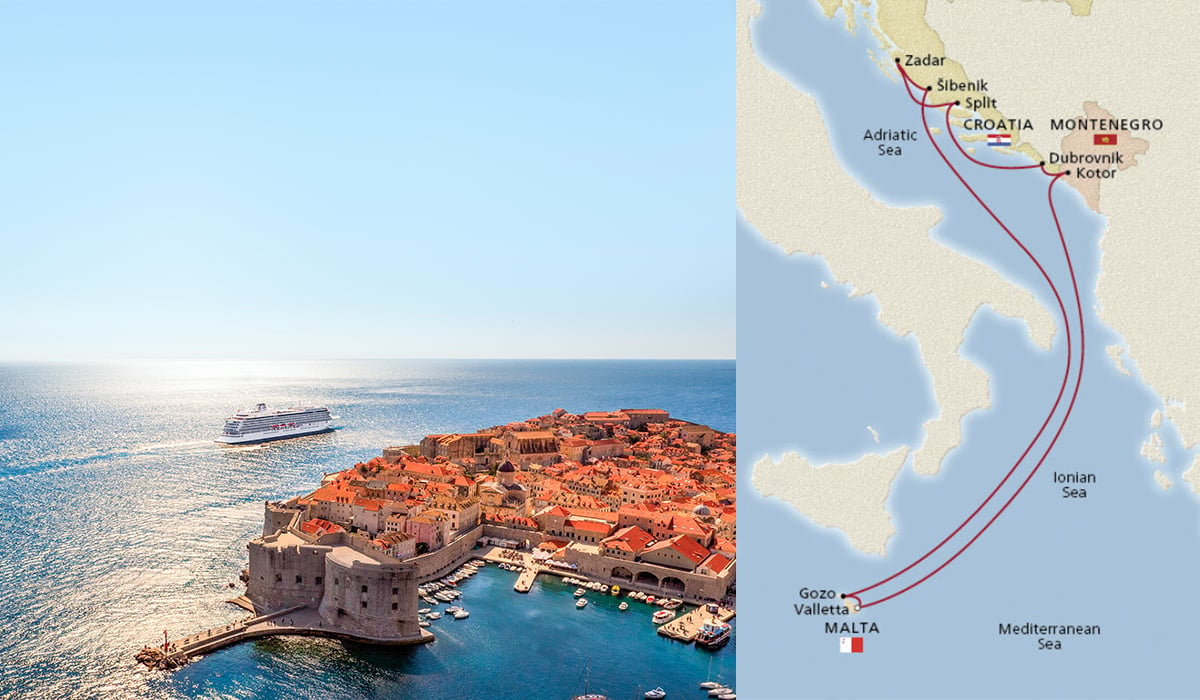 Visiting ancient UNESCO sites is one of the best parts of this voyage! Malta and Croatia are iconic cities featuring architectural treasures along the coast.
Begin your journey in Malta, visiting the UNESCO World Heritage Site of Valletta. Built by the Knights of Malta, touring Valletta is a great excursion option. Another stop that we love from this voyage is the city of Dubrovnik in Croatia. This 12-centurary city has both an amazing coastline and vibrant city, with Sponza Palace and Onofrio's Fountain not too far away. One excursion guests love is the wine tasting tour in Konavle Valley. Conclude your journey in Valletta, and take advantage of the option to extend your trip with additional night stays in Valletta!
Starting at $3,599pp
FEATURED EXPEDITION VOYAGE
13-Day Antarctic Explorer

If towering glaciers and outstanding wildlife viewing are on your agenda, this 13 day Antarctic Explorer expedition will take you to the world's truly wild frontier.
Start off your journey in Buenos Aires, Argentina, and meet your fellow guests ahead of your voyage. Cruising Drake Passage is a great experience, with expert guides there for onboard lectures and presentations about the surrounding wildlife. Exploring Antarctica is next on the itinerary, with an abundance of whales, seals, and penguins to observe from brand new RIBs. Conclude your journey back in Argentina, with a newfound love for adventure.
Starting at $14,995pp.