The Regent Seven Seas' unrivaled experience is one of the most exquisite experiences in the ocean.
Imagine sailing the Skagerrak straight and discovering the Kattegat Sea on one of the most luxurious ships in the world. As you travel from one port to another in northern Europe, you will be amazed by the sights and experiences that await you. When you return to the Seven Seas Voyager, you will be treated to a truly holistic experience that maximizes the value of Regent's all-inclusive fares and every luxury they offer. You can relax and enjoy every space on the ship, whether it's the refined dining room or the peaceful seclusion of your private balcony.
The splendor of gold graces the landscapes of Northern Europe. In the Tower of London, a medieval crown glimmers with regal brilliance. Across the countryside, farms are adorned with fields of gold, and in Norway, the gilded glow of the midnight sun casts its enchanting light on the distant horizons.
Northern Europe Girl's Trip
Robin Sanchez's recent girls' trip aboard the Regent Seven Seas cruise perfectly captured the essence of female camaraderie and adventure. They explored stunning coastal destinations, indulged in delectable cuisines, and had heartfelt conversations, creating unforgettable memories that will last long after the voyage.
Robin shares her beautiful experience of a girls' trip on the Regent Seven Seas cruise with her dear friend. From sun-soaked decks to charming alleys full of local treasures, her vivid tales capture the essence of female bonding and the beauty of shared moments. This trip is a cherished memory that reminds us of the simple pleasures that give us a reason to celebrate.
Reach out to an MVT advisor to plan a girl's trip or discover other great ways to make memories aboard a Regent Seven Seas Cruise.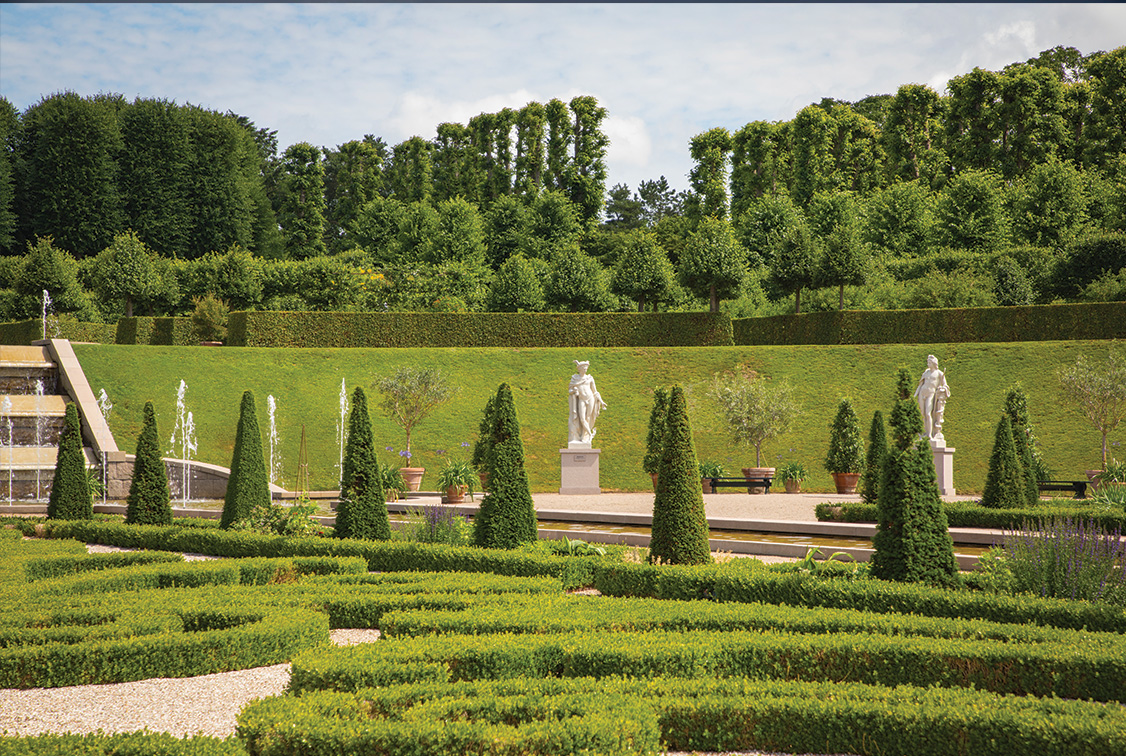 Discover Northern Europe on Regent Seven Seas
Cruising Northern Europe is an enchanting journey through some of the world's most culturally rich and picturesque destinations. From the charming streets of Copenhagen to the grandeur of St. Petersburg's palaces, this region offers a diverse array of experiences. You can explore the history and architecture of cities like Stockholm and Tallinn, wander through medieval towns, and witness the breathtaking beauty of the Norwegian fjords. Along the way, you'll indulge in delectable Scandinavian cuisine, enjoy the vibrant local cultures, and immerse yourself in the region's fascinating history.
Beyond the cities, Northern Europe's natural beauty is equally alluring. Cruising through the majestic fjords of Norway or the serene Baltic Sea allows travelers to experience stunning landscapes, including lush greenery, dramatic cliffs, and picturesque coastal villages. As the ship sails under the captivating glow of the midnight sun, passengers can marvel at the unique phenomenon that bathes the scenery in an ethereal light. Whether seeking cultural enrichment, natural wonders, or simply the joy of cruising through breathtaking landscapes, Northern Europe offers an unforgettable and enriching cruise experience.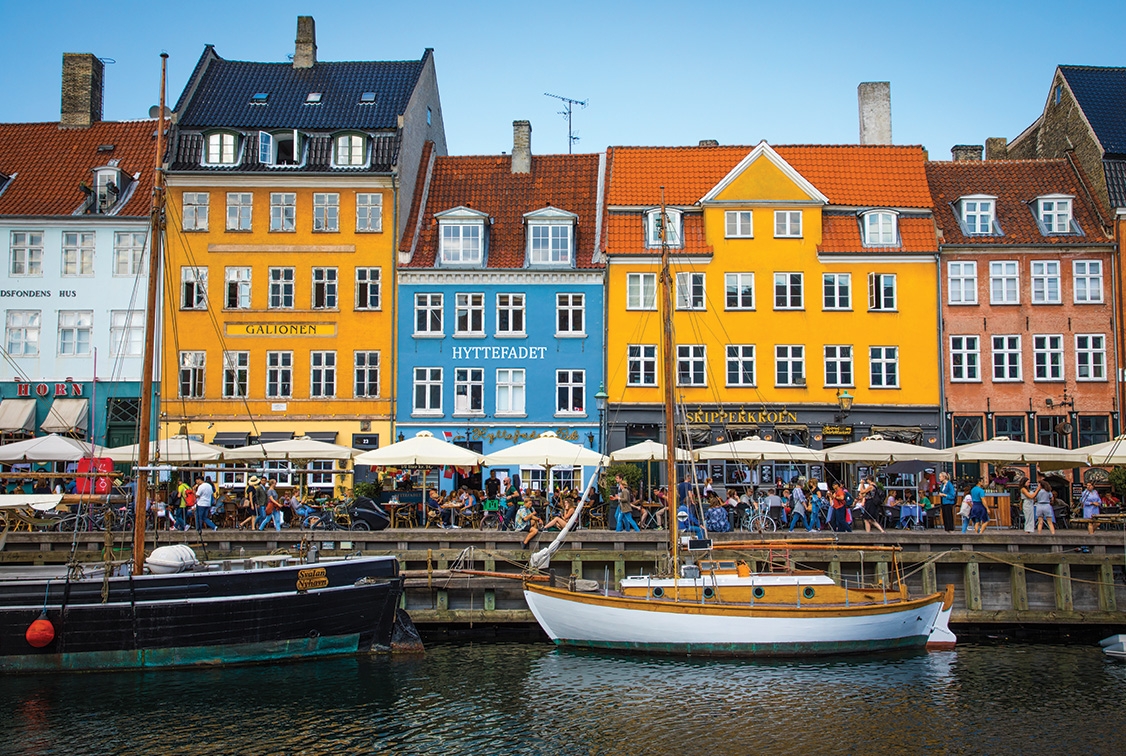 Port Highlights
Berlin, Germany: You can visit Berlin, Germany's capital, from the port of Warnemunde. The city offers an array of historical and cultural landmarks, such as the Brandenburg Gate, the Berlin Wall Memorial, and Museum Island.
Karlskrona, Sweden: Karlskrona is a UNESCO-listed naval city with a rich maritime heritage. Explore the Naval Museum, take a boat tour around the archipelago, or wander the charming streets of this Swedish gem.
Stockholm, Sweden: Fall in love with the city of Stockholm, the capital of Sweden, known for its beautiful architecture, scenic waterways, and fascinating history. Visit the Vasa Museum, the historic Gamla Stan (Old Town), and explore the various islands that make up this city.
Riga, Latvia: If your ship happens to dock in Riga, the capital of Latvia, you'll surely be enchanted by this UNESCO World Heritage site. Take time to stroll through the beautifully preserved medieval Old Town, pay a visit to the historic Riga Cathedral, and indulge in some delicious local cuisine in this delightful Baltic city.
Klaipeda, Lithuania: Klaipeda is a picturesque port town with a mix of old and new architecture. Take a stroll through the old town, visit the Curonian Spit National Park, or learn about the town's maritime history at the Maritime Museum.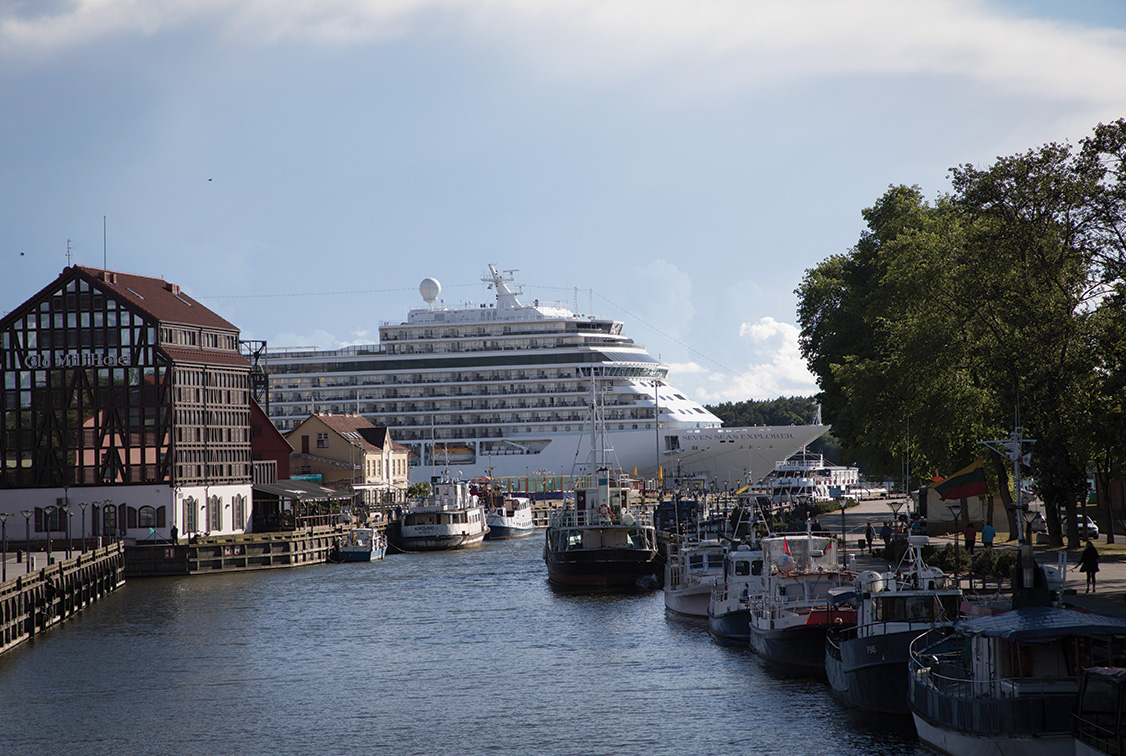 The Seven Seas Voyager
Known for its elegance and sophistication, this all-suite vessel offers guests an intimate and personalized experience. With a capacity for around 700 passengers, it provides a spacious and comfortable environment to explore the world's most captivating destinations. From its world-class amenities to its attentive crew, the Seven Seas Voyager promises a truly unforgettable voyage for discerning travelers.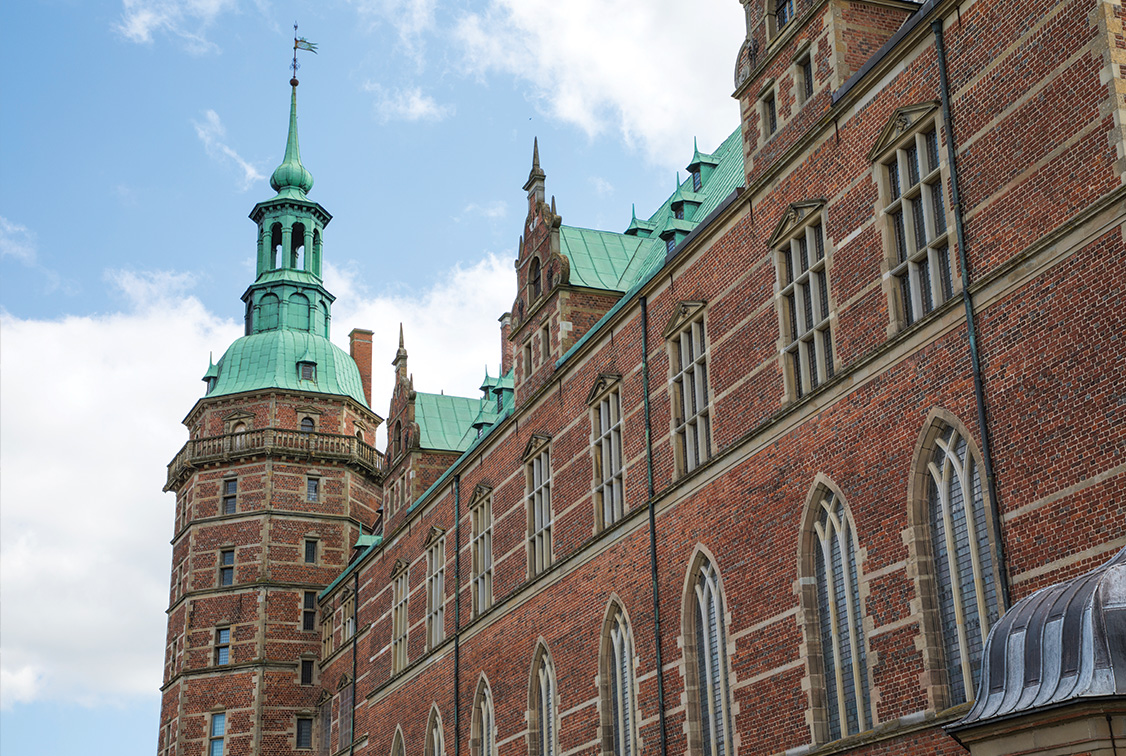 Travel There
Traveling aboard a Regent Seven Seas ship is an unparalleled experience of luxury and indulgence. With spacious and elegantly appointed suites, impeccable service, and all-inclusive amenities, guests can relax and immerse themselves in a world of comfort and refinement. The carefully curated itineraries take travelers to the most sought-after destinations, offering a seamless blend of cultural exploration, scenic wonders, and enriching excursions, making every journey aboard a Regent Seven Seas ship unforgettable.
Our favorite Northern Europe Itineraries
Shades of gold adorn Northern Europe. A medieval crown glimmers in the Tower of London, while countryside farms are speckled with fields of gold, and the gilded glow of the midnight sun illuminates the far reaches of Norway.
Explore these timeless itineraries onboard Regent Seven Seas:
Western European Sensations: Monte Carlo to Amsterdam
Experience elegance and exploration with Regent Seven Seas Cruises' "Western European Sensations" voyage from Monte Carlo to Amsterdam. This remarkable journey sweeps you through a tapestry of Western European marvels, from the opulence of Monte Carlo to the cultural richness of Amsterdam. Indulge in luxurious onboard amenities while immersing yourself in the diverse landscapes and captivating history of this unforgettable itinerary.
Majesty in Norway: Amsterdam to Copenhagen
Embark on a voyage of unparalleled natural beauty with the "Majesty in Norway" cruise by Regent Seven Seas, sailing from Amsterdam to Copenhagen. This extraordinary journey unveils the breathtaking landscapes of Norway's fjords, where towering cliffs and serene waters collide in awe-inspiring harmony. With each port of call, from charming villages to cosmopolitan cities, immerse yourself in the majesty of Norway's rugged allure while enjoying the exceptional luxury and service synonymous with Regent Seven Seas Cruises.
Castles & Cathedrals: Lisbon to Antwerp
Regent Seven Seas' "Castles and Cathedrals" itinerary, from Lisbon to Antwerp, invites you to step back in time and explore the rich history of Europe. Journey through the enchanting landscapes that connect grand castles and intricate cathedrals, immersing yourself in the architectural wonders and cultural treasures that define the continent. As you traverse from Lisbon's coastal charm to Antwerp's artistic legacy, experience the perfect blend of opulent heritage and modern luxury on this captivating cruise.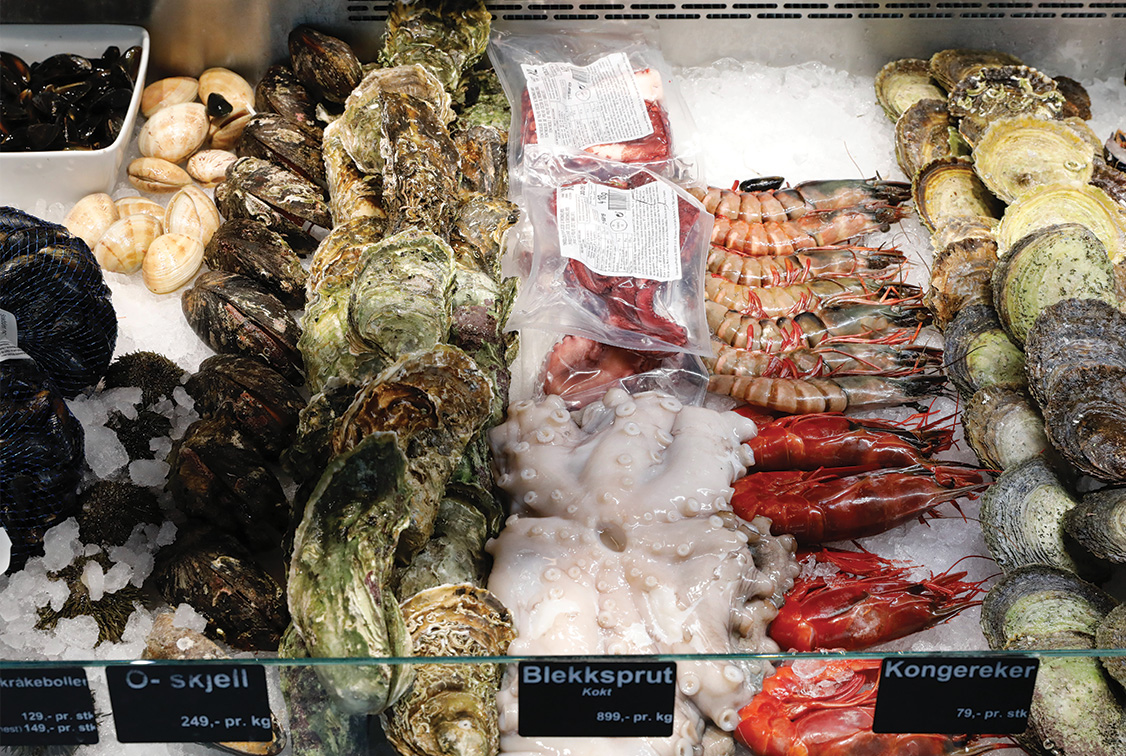 Travel Tip: Try Local Cuisine
Northern Europe boasts a rich culinary heritage. Don't miss the opportunity to indulge in local delicacies like Scandinavian seafood, Danish pastries, or Finnish dishes. Many luxury cruises also offer exclusive dining experiences with regional specialties.