Dreaming of Tahiti
Looking to the future, we will continue to provide you with travel inspiration from across the globe. And when you are ready, whether now for a local getaway to destress or at a later time when world travel reconvenes, we will be here for you. And if 2020 is on your radar, we feel that the current lenient cancellation policies, together with wide availability, will provide you the freedom to choose from a variety of ideal travel experiences. For those needing bit of distraction now, a visit to Montecito Village Travel is a good place to start.
Tahiti is a world beyond all other island destinations. It is a land of timeless beauty, azure lagoons, intoxicating aromas, untouched beaches and ancient traditions. The legendary name "Tahiti" not only identifies the main island, but also describes the groups of islands that make up French Polynesia. These exotic locales lend themselves to a vacation that surpasses all other tropical escapes. Moorea charms visitors with her emerald mountains and sandy shores; Bora Bora romances lovers with her gentle lagoons of unimaginable blue and turquoise; Huahine, Raiatea, and Taha'a captivate explorers with their lush vanilla plantations and ancient maraes; Rangiroa and the Tuamotu Atolls beckon divers with their untouched coral reefs and vibrant marine life; and the remote Marquesas Islands enchant adventurers with their rugged cliffs and soaring mountain peaks.

In each of Tahiti Legends' island guides, you will find extraordinary vacation packages to the islands of Tahiti, including romantic honeymoons and great island specials, plus descriptions of these exquisite islands, their hotels and their infamous overwater bungalows. Whether planning an unforgettable honeymoon, a special vacation or a spontaneous getaway, start your journey here with Tahiti Legends.
Discover the Island Life
Undoubtedly the most famous island in Polynesia, Bora Bora is a place of remarkable beauty, secluded luxury and turquoise waters. This tiny gem receives in its warm embrace all romantics and island enthusiasts who come to experience what a true tropical paradise should be. One glance and you will be entranced by her effortless beauty. When approaching Bora Bora from the air, spectators are utterly captivated by the view: a vast coral reef, dotted with emerald islets, encircles the main island like a string of pearls. Adding to this dramatic setting is the iconic Mount Otemanu, which rises sharply out of the gentle lagoon as the center of attention.

The lagoon itself is an unimaginable palette of blue, sapphire and turquoise. Underneath its surface, immense coral formations teem with a variety of brightly colored fish. There is only one navigable pass in this vast lagoon, meaning the calm waters, intricate coral reefs and vibrant marine life remain pristine and protected. Known for its overwater bungalows, the luxurious resorts provide the perfect setting for their guests to enjoy the countless blue hues of the island's infamous lagoon. Bora Bora is quite possibly the most breathtaking place in the world. This enchanting island boasts a calm, relaxing atmosphere that instantly bestows upon its visitors an overwhelming sense of peace, leaving a lasting impression on all who experience it. Visitors always take a piece of Bora Bora home with them, and they forever leave a part of themselves here.
Explore Taha'a
An incredibly seductive haven, Taha'a will instantly heighten and engage every single one of your senses. The most fragrant of the islands, its light, tropical breeze carries with it the sweet, irresistible scent of vanilla. Beyond the aroma, visitors are drawn to Taha'a by her beautiful beaches, intricate coral gardens and secluded appeal. Accessible only by boat from sister island Raiatea, this island paradise will leave you feeling as though you have escaped to a secret, hidden world. Home to numerous plantations of vanilla orchids, Taha'a is the largest producer of Tahitian vanilla in the region. While adding its signature scent to the air, this abundance also makes Taha'a one of the most flavorful of the islands. Vanilla is proudly used as an ingredient in the island's local cuisine and specialty cocktails, creating a distinctive taste that will tempt you throughout your stay. And before you part ways, you can always visit the vanilla plantations and purchase vanilla beans or extract to take a taste of Taha'a home with you.

The scenery on Taha'a is especially breathtaking. The island boasts an extensive tropical forest, thriving with a diversity of trees, flowers, fruits and colorful vegetation. These lush landscapes are ideal for hiking. Visitors can explore verdant mountain peaks and deep valleys, uncover historical remnants amidst dense vegetation, and discover banana and taro plantations along the way. Taha'a also lends herself to some amazing snorkeling.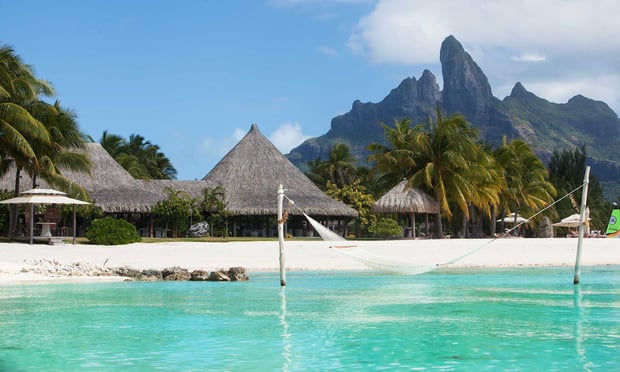 There are shallow coral gardens where swimmers can simply drift along the surface of the water, carried only by the natural current. The mainland of Taha'a is surrounded by numerous tiny islets, which lay scattered across its vast lagoon. Most are small and uninhabited – providing the perfect setting for a private motu picnic – while the others feature some of Tahiti's most secluded and luxurious resorts. Wherever you choose to stay, you will find on Taha'a your very own idyllic piece of paradise.