Experience the glory of Pachamama among the world's largest and most diverse collections of plant and animal life in the Amazon.
A deep green bouquet of Flora blankets the Peruvian amazon. Stirring with life this natural refuge is home to over a third of all animal life. Not only does the Amazon offer incredible botanical and wildlife experiences, but it enables foreigners to connect with the Andean icon, Pachamama.
Translated from Quechua, Pachamama means mother earth. In Andean culture, gods are seen as a moderator of reciprocity and duality. Pachamama is the deity responsible for natural disasters and the harvest season. When traveling through the Amazon, travelers can witness some of the incredible beauty of Pachamama and learn to give back to continue the natural cycle.
For travelers looking to connect with their destination, the Amazon is a necessary stop on a Peruvian itinerary.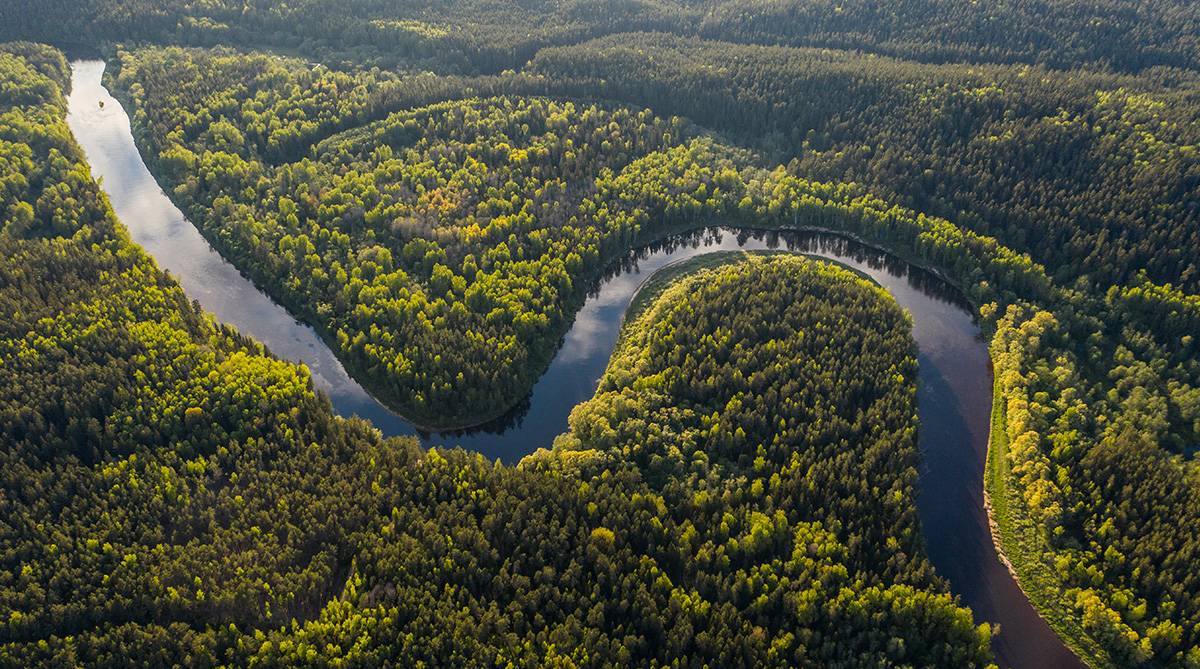 Discover the Amazon
Peruvians refer to the three different regions. The coast is known for its modern feeling, the Andes are known for the melded Incan and Spanish cultures and the Amazon is thought of as an untamed beast. Home to only 5% of Peruvians and spanning 60% of the country, the Amazon is a vast jungle full of untouched nature.
Home to the world's largest and most diverse collection of plant and animal life, travelers will see incredible species on their journey including jaguars, pink dolphins, sloths, tucans, caiman, and more. With over a third of all recorded animal species in the world, the amazon is full of biodiversity and once-in-a-lifetime encounters. At least 40,000 plant species, 427 mammals, 1,300 birds, 378 reptiles, more than 400 amphibians, and around 3,000 freshwater fishes are known to exist within this giant cradle.
Connect with Pachamama
As avid travelers, we are familiar with the benefits of meeting people from different backgrounds and distinct stories. Peru's history of civilization and colonization is known throughout the world, however, one of the most incredible things about the Peruvian people is their connection to the past and cultural resilience.
In Andean culture, one of the most revered gods is the deity, Pachamama. Throughout the Incan times and Spanish colonization, the Pachamama has remained an important part of Peruvian culture. In some parts of Peru, the Pachamama is seen as an equal to the Virgin Mary, but rather than being seen as a solely positive god, the Pachamama is a representation of reciprocity and duality.
The Andean culture acknowledges that a god must be a force of good and evil to keep balance. For a healthy balance, something must be given back to the earth before one takes it again. When you enjoy a bountiful harvest, Pachamama should receive thanks. In this culture, sacrifices are burned to be returned to Pachamama.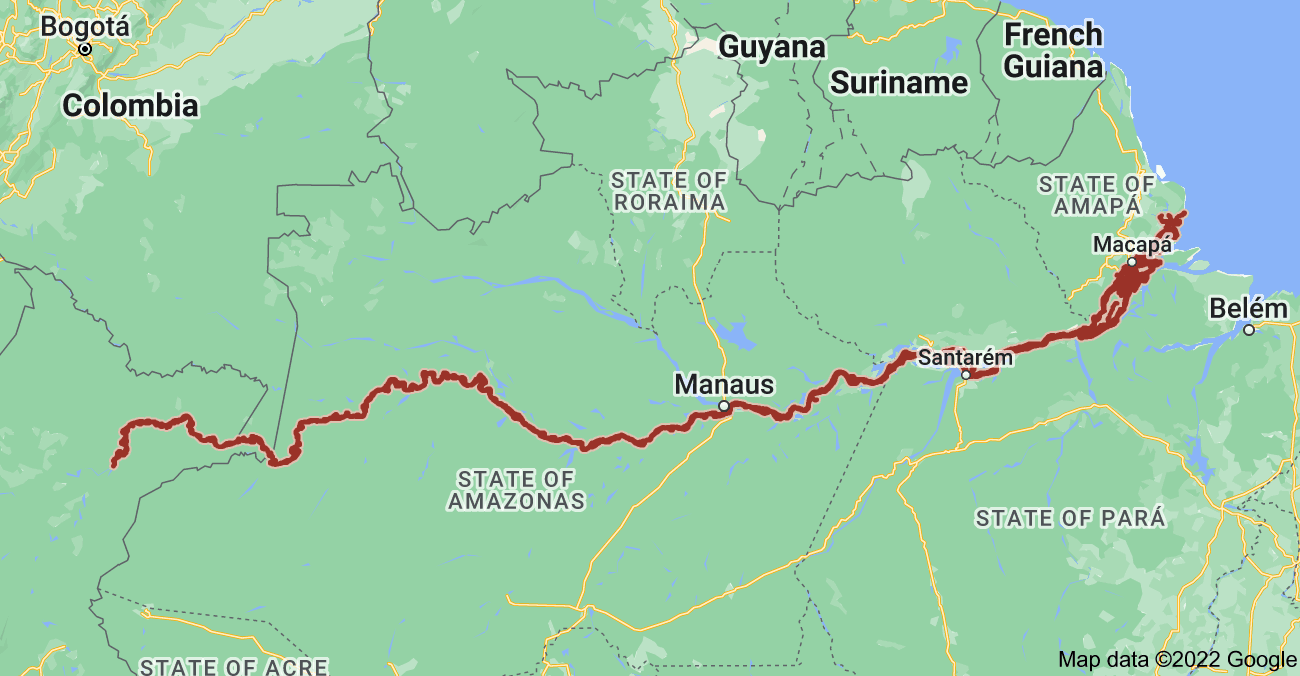 Travel There
Possibly the most rewarding nature expedition in the world, an Amazon river cruise welcomes travelers into earth's largest rainforest. Known as Mother Nature's Cradle of Live, this forest covers 40% of South America over nine countries. Exploring here is only possible by boat and the Mythical Amazon River welcomes you into the wild. Also called Rio Amazona, this great waterway starts in the Peruvian Andes and flows 4,000 miles toward the Atlantic Ocean, nourishing all types of life along the way. Follow your exploration of the Amazon with a week of discovering Lima, Cusco, Sacred Valley, Macchu Picchu, and Colca Canyon from the comfort of Belmond hotels and luxury trains.
Learn More about adventuring Peru with Belmond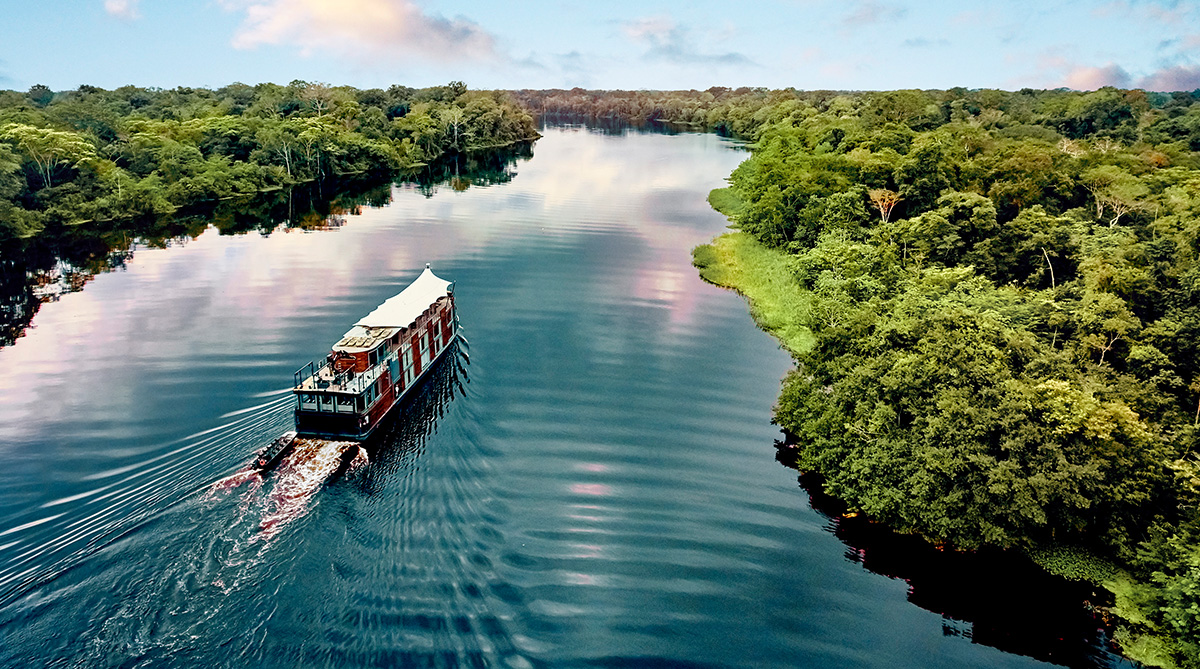 Sail with Aqua Expeditions
A recognized global leader in luxury small-ship expeditions, Aqua Expeditions explores the world's most biodiverse and culturally significant destinations aboard best-in-class vessels of stylish contemporary design. Venturing into unspoiled sanctuaries to witness the beauty of nature and wildlife, Aqua Expeditions sails to remote destinations with minimized human interaction, secluded from crowds. Expect tailored five-star itineraries, a highly exclusive 1:1 crew-to-guest ratio with personalized service, acclaimed cuisine by world-renowned chefs, and small group expert-guided adventure activities and excursions for all ages, with a maximum of 16-40 guests per ship.
Aqua Nera
Setting a new standard for luxury river voyages on the Amazon, the 205-foot Aqua Nera draws inspiration from the Peruvian Amazon's mystical black water lagoons, bearing the signature style that Aqua Expedition ships are known for. The vessel's 20 design suites convey a sense of tranquility, while the social spaces showcase refined elegance with a touch of drama. Revel in personalized luxury while exploring the depths of the Peruvian Amazon and savoring rainforest-inspired cuisine created by renowned chef Pedro Miguel Schiaffino. Expert naturalist guides conduct small group excursions, rewarding guests with up-close wildlife encounters in the world's most biodiverse rainforest.
Aria Amazon
The Aria Amazon is custom-built to explore the Peruvian Amazon and the Pacaya Samiria National Reserve in comfort with minimal impact on the delicate Amazonian environment. On board, 16 luxurious suites with floor-to-ceiling windows reveal majestic river and rainforest views. The top deck features stylish amenities and extensive social spaces that include a jacuzzi, lounge, and bar. Savor a comprehensive dining menu created by Pedro Miguel Schiaffino, one of Peru's most accomplished chefs, known for creating refined cuisine from native Amazonian produce. Excursions are conducted in small groups by highly experienced crew and naturalist guides, assuring guests of rewarding wildlife encounters.
Travel Tip: Exchange your Money before you go
Sailing along the Amazon River is incredible, however, there are not many banks or ATMs along the way. We always recommend visiting your bank for the local currency before leaving. Many US banks can order currency for you before you leave, just be sure to call ahead to make sure they have time to move currency to your branch.