Why you need to experience luxury cruising with Regent Seven Seas...
Even if you're new to cruising, you've probably heard of Regent Seven Sea's world-class cruising experience. With incredible ships and even better suites, Regent exists where luxury and cruising meet. Perfectly designed to exceed the imagination, every traveler should experience these cruises at least once in their lifetime.
Bringing you the best in all-inclusive luxury begins with bringing you the most luxurious ships. Regent's award-winning fleet delivers style and class, from bow to stern, throughout every region of the world. This luxury invites you to come aboard and experience your new home away from home.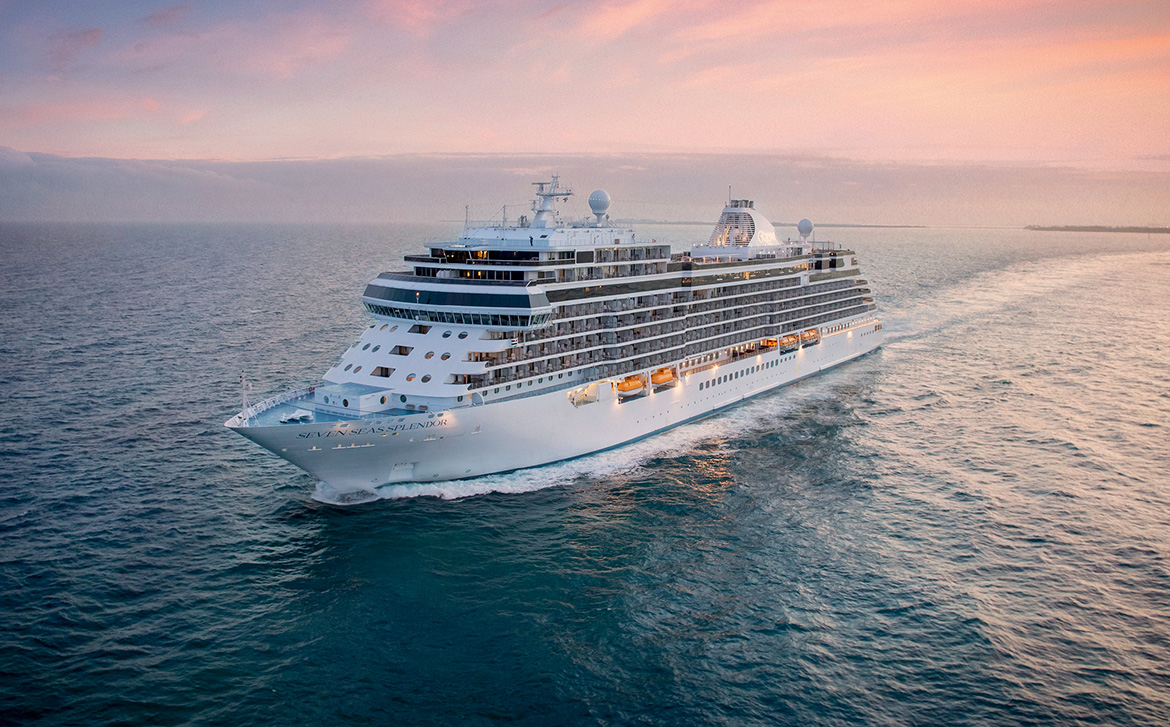 An Unrivaled Space at Sea
In addition to our all-inclusive fares, Regent Seven Seas has always believed that lavish, personal space is central to experiencing the ultimate in luxury travel and that when cruising the seven seas, your accommodations should be unrivaled in every way.
You always have an abundance of space aboard each of our perfectly sized, luxury ships. Sprawling suites, multiple dining options, and spacious social areas mean there are no crowds and no waiting.
Discover the most Luxurious Fleet at Sea
Discover incredible suites: With all Balcony Suites, the same exceptional standards of design and comfort apply to every suite. layouts range from 307 to 4,443 square feet and all include a furnished private balcony.
The Seven Seas Grandeur: Coming 2023
Book this newly designed Regent ship now. Meticulously refined to improve every facet of the Regent experience, this ship combines all the best parts of Regent with a modern touch. With every luxury included, you are free to embrace every moment of your all-inclusive journey. And this all begins with a ship that elevates the pinnacle of ocean cruising to new heights.
Inspired by the past and stunningly reimagined for the future, Seven Seas Grandeur will exemplify the Regent heritage of perfection with unrivaled space, unparalleled service, exceptional cuisine, and transformative experiences that will begin the moment you step aboard.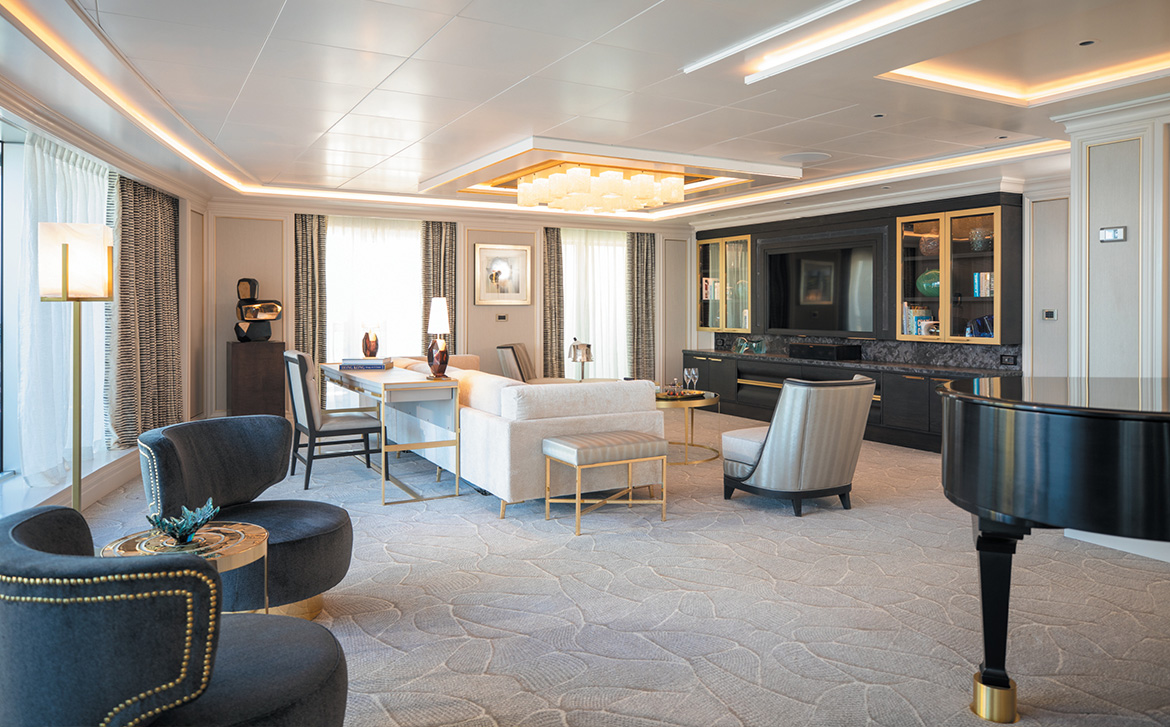 The Seven Seas Splendour: Currently Sailing the Caribbean
This ship is all about the details. With intricate beauty and marvelous design, luxury has been perfected. Enjoy the refinements and wonders that went into creating a luxury perfected. Grand social spaces await and private balconies adorn every suite. The Seven Seas Splendor is a work of art from bow to stern.
The Seven Seas Explorer: Currently Sailing the coasts of Australia and New Zealand
This is a space designed to impress. With art by Pablo Picasso adorning the walls and a vivid cobalt-blue glass installation on the ceiling in the elegant restaurant Compass Rose.
The Seven Seas Voyager: Currently Cruising the Atlantic
Every suite on Seven Seas Voyager has a private balcony along with marble bath accents and roomy closets. Sip a cup of coffee or glass of wine and dine alfresco on room service as you take in the endless views and fresh sea air.

This ship was designed for a holistic experience that makes the most of Regent's all-inclusive fares and every luxury they include. Enjoy every space, from an elegant dining room to the quiet comfort of your private balcony.