Journey To Oberammergau To See Passionsspiele.
Take a trip with Viking Cruises and experience a play that comes along once every decade! The Passion Play is a performance showing the suffering and death of Christ, located in Oberammergau, Germany. Cruise along the Danube as you visit must-see locations like Göttweig Abbey and Vienna's St. Stephen's Cathedral.
Space is limited for this experience, so start planning your trip today!
Featured Voyage:

Munich To Budapest
Available from May to September of 2022, this Munich to Budapest cruise shows you the best of Austria, Germany, and Hungary. While traveling anytime of year to these countries is a great experience, the Passion Play is a performance that should not be missed.
Passionsspiele, The Passion Play
Cruise to Oberammergau, Germany to witness one of the most unique performances on earth, Passionsspiele, The Passion Play. Dating back to 1633 when the Great Plague descended upon the village, the villagers made a promise to to God that they would share his word through the story of Christ if no more lives would be lost. Flash forward to the present, and this tradition still continues today!
The residents of Oberammergau take part in this dramatic performance, with over 2,000 locals performing in it. Take a seat in the town's open air theater, where you will see a play performed every 10 years. May of 2022 will be the 42nd staging of the play, and you will see the dedication Oberammergau's residents have to this event. The play begins in the afternoon and will include an intermission to enjoy a traditional Bavarian dinner at a local restaurant.

Itinerary:
Enjoy 10 days of exciting destinations, with 6 guided tours included in your fare. You'll see 3 countries on this journey, along with the Passion Play!
Day 1 - Munich, Germany
Day 2 - Oberammergau, Germany (Passion Play)
Day 3 - Regensburg, Germany
Day 4 - Regensburg, Germany
Day 5 - Passau - Germany
Day 6 - Krems & Vienna, Austria
Day 7 - Vienna, Austria
Day 8 - Vienna, Austria
Day 9 - Budapest, Hungary
Day 10 - Budapest Hungary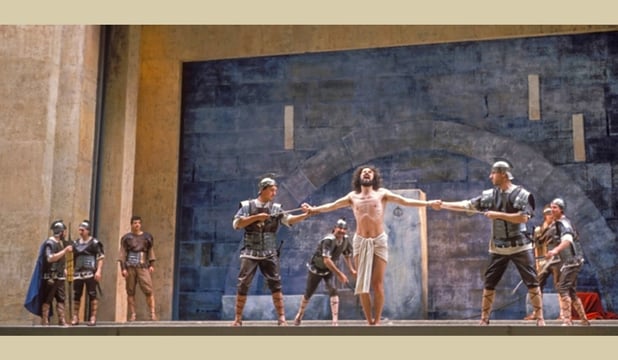 Why Cruise With Viking?
Enjoy a variety of amenities when you cruise with Viking including:
One complimentary shore excursion in every port of call
Free Wi-Fi
Alternative restaurant dining at no extra charge
24-hour room service
Beer, wine & soft drinks with onboard lunch & dinner
24-hour specialty coffees, teas & bottled water
Access to top-rated spa & state-of-the-art fitness center
Self-service launderettes
Port taxes & fees
Ground transfers with Viking Air purchase