These are some of the best experiences at sea...
Year after year, our clients embark on some of the best experiences in ocean cruising. No matter the cruise line, each of our cruise partners has made their mark with itineraries beyond the call to adventure.
After years of listening to our avid cruisers, we've discovered our cruise partners do it better. Keep reading to discover some of the ocean's most iconic experiences, or reach out to an advisor to create an experience tailored to your interests.
What makes these itineraries iconic?
Every cruise line is known for what they do best. Some of our partners differentiate themselves with jaw-dropping cabins, a personal butler, or unique shore excursions; these partners offer stunning experiences across the world's oceans. Regardless of the stunning onboard amenities, each cruise line shines for specific sailings. Discover why we are obsessed with Princess Cruises Alaska Cruisetour, Oceania Cruises Indochina itineraries, Cunard's transoceanic sailings, RSSC's Antarctica and the Chilean fjords sailing, and more majestic ocean sailings from our favorite partners.
With any of our favorite cruising partners, you will receive exclusive benefits when you book with an MVT advisor. Your next adventure is just a call away.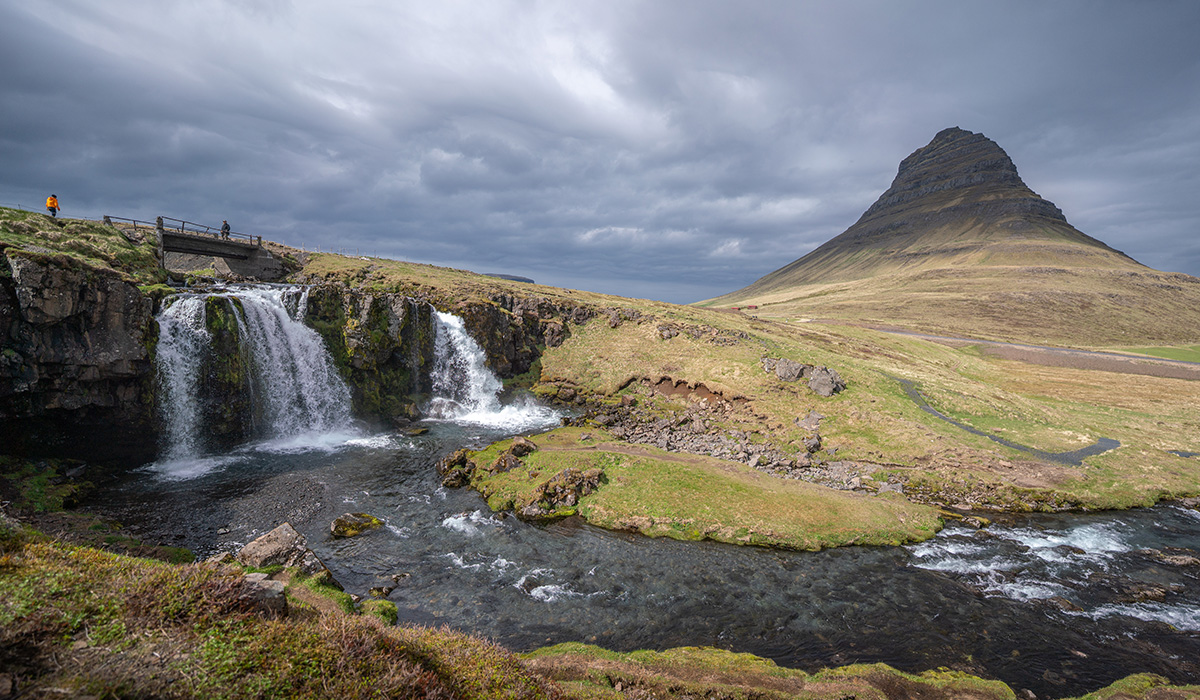 Iceland with Seabourn Cruises

Seabourn Cruises Iceland sailings offer a luxurious and immersive journey through the captivating landscapes of this Nordic island. Guests can savor the stunning beauty of Iceland's glaciers, volcanoes, and rugged coastlines while enjoying the exceptional service and amenities that Seabourn is renowned for.
We love Seabourn Cruises for their port-heavy itineraries, small ships, and spacious, all-suite accommodations. Cruisers specifically love Seabourn for their stunning Iceland and Greenland itineraries.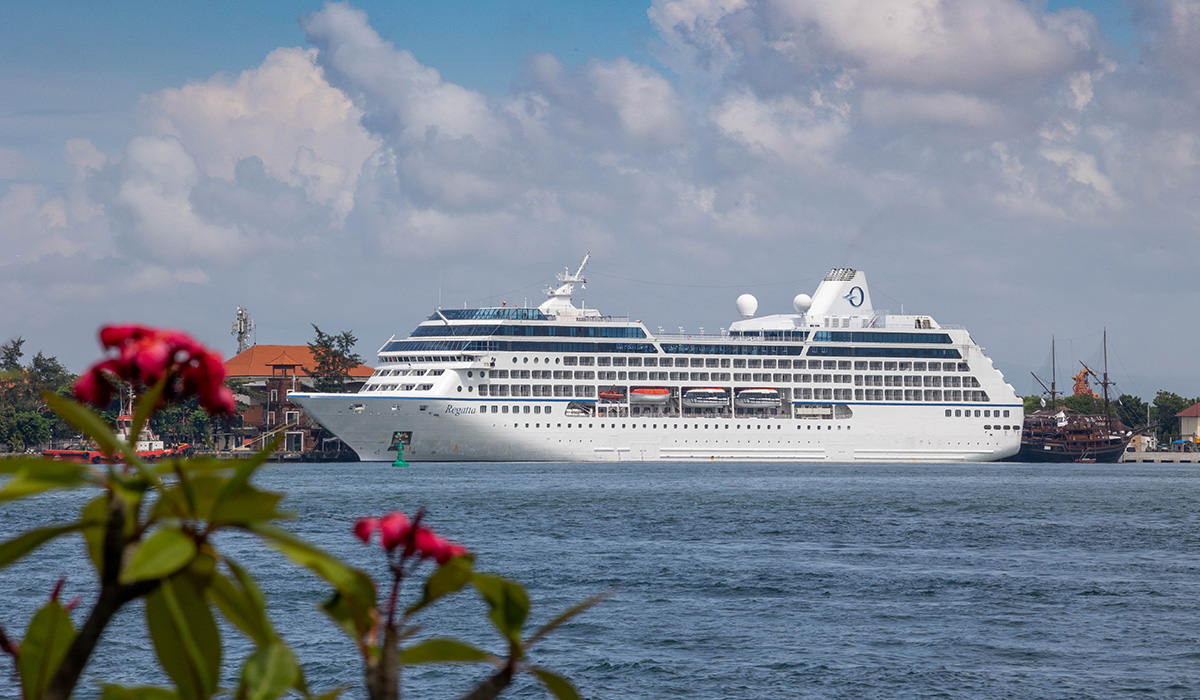 Asia with Oceania Cruises
Embark on a genuinely stylish adventure through Asia on a mesmerizing 10-night voyage from the vibrant streets of Bangkok to the enchanting allure of Singapore. Along the way, immerse yourself in the beauty of Ko Samui, the charm of Sihanoukville, and the bustling cities of Vietnam. Prepare for an unforgettable journey of a lifetime. Bon voyage!
With just six magnificent ships, Oceania Cruises proves that size is no obstacle when it comes to exploring the globe. From the enchanting heart of Asia to the captivating coasts of North America, Europe, Africa, and beyond, Oceania Cruises serves as your gateway to over 450 extraordinary ports.
An Alaska Cruisetour with Princess Cruises
A Princess Cruisetour is one of the best ocean cruise experiences. It combines the best of both worlds, offering an unparalleled and immersive experience of this breathtaking destination. With a Princess cruise, you can savor a 7-day Voyage of the Glaciers, taking in the awe-inspiring beauty of two glaciers from the comfort of your suite. The journey continues with scenic rail travel through scenic Alaskan wilderness, providing an all-encompassing Alaska experience. You'll also have the opportunity to spend three or more nights on land at Princess Wilderness Lodges. Ideally situated riverside near legendary national parks, Princess Wilderness Lodges allow you to fully immerse yourself in the natural beauty and culture of Alaska. This combination of cruise, train, and lodge accommodations ensures an unforgettable and comprehensive adventure in the Last Frontier.
A Transoceanic voyage with Cunard
This vacation experience is all about the journey. The transatlantic voyage, specifically the legendary Southampton to New York route, holds a special place in the hearts of travelers. It's an escape from the ordinary, a journey where you can unwind and embrace the timeless allure of the open sea. As you traverse the vast Atlantic Ocean, you become part of a legacy that traces its roots back to the golden age of ocean liners, making Cunard's transoceanic sailings an iconic and unforgettable experience.
Cunard's transoceanic sailing is truly iconic, offering an experience steeped in maritime history and luxury. Cunard's commitment to impeccable service, elegant accommodations, and a wide range of activities on board ensures that passengers can relish the voyage as much as the destinations themselves.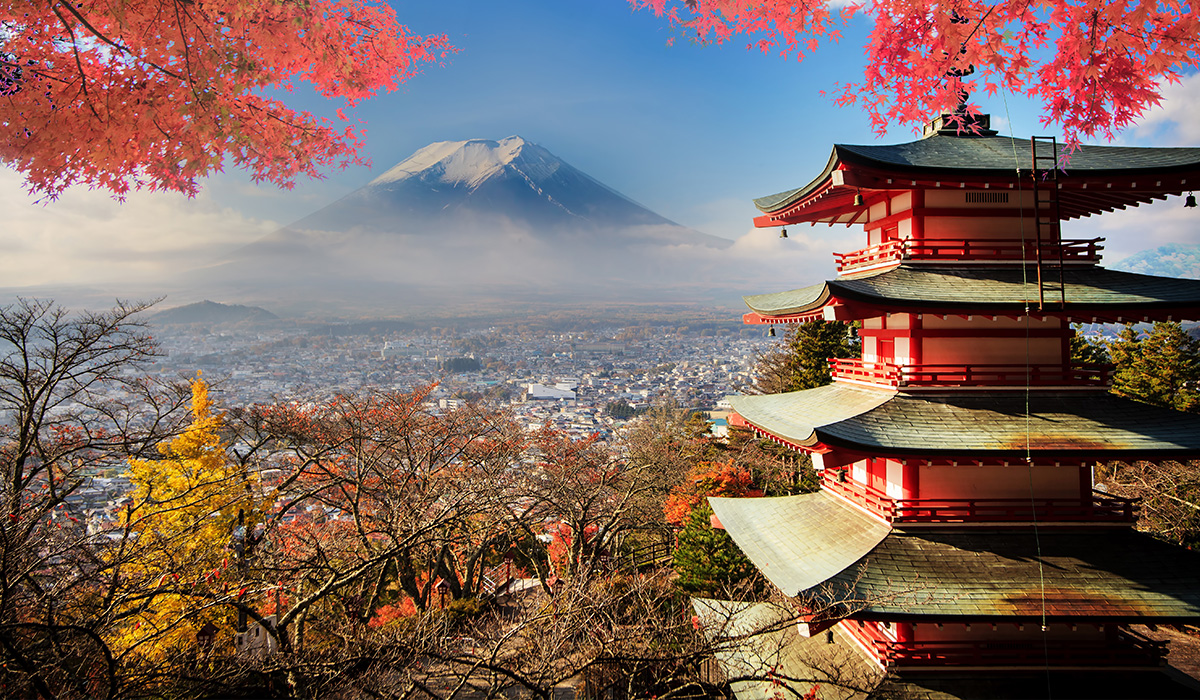 Majestic Japan journey with Holland America Line
Embark on an unforgettable journey with Holland America Line's Majestic Japan itinerary, where you'll discover a captivating blend of nature and culture. From the awe-inspiring majesty of Alaska's glaciers and wildlife to the vibrant energy of Japan's dynamic cities and the volcanic wonders of Hawaii, this voyage promises to be a feast for the senses. Immerse yourself in the heart of Tokyo during your overnight stay in Yokohama, savor the exquisite cuisine in Kobe, and soak in the aloha spirit as you explore Honolulu. This is more than a cruise; it's a voyage of a lifetime, offering an unrivaled combination of diverse landscapes, rich history, and boundless adventures. Set sail and create memories that will last a lifetime on this Majestic Japan adventure.
Holland America Line is renowned for its elegant and classic cruise experience, offering passengers modern amenities and a rich maritime heritage. With its commitment to exceptional service, spacious staterooms, and immersive cultural enrichment programs, the cruise line stands out as a premium choice for travelers seeking a refined journey on the high seas.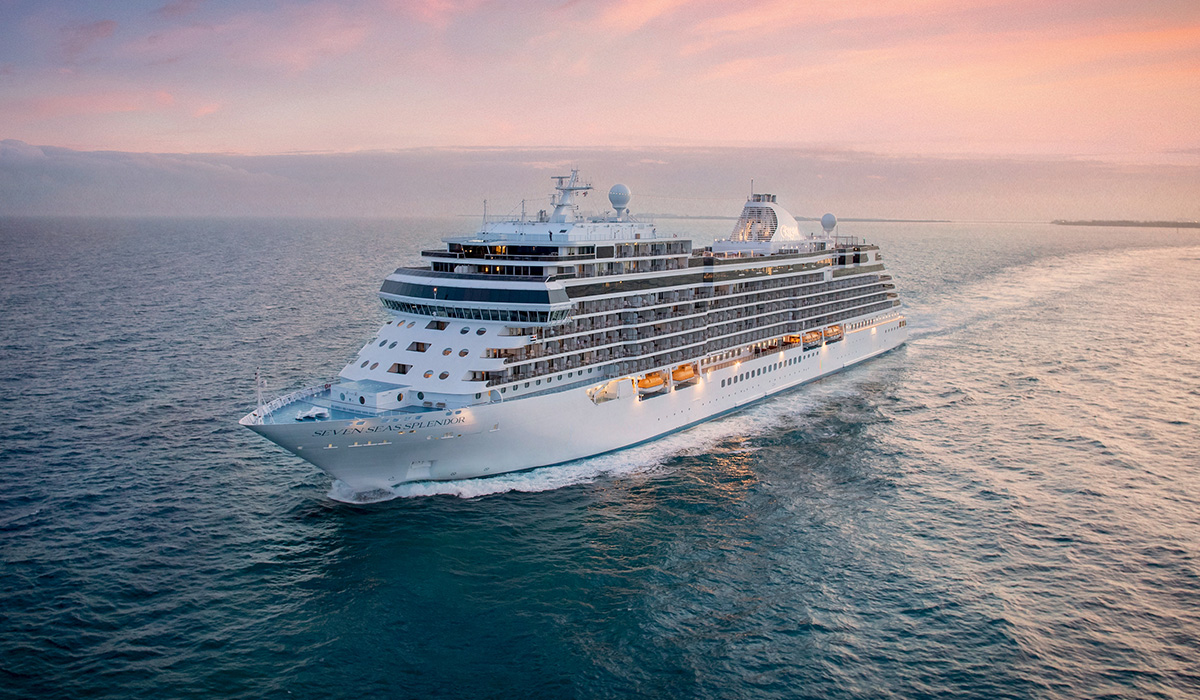 Antarctica and the Chilean fjords with Regent Seven Seas Cruises
Embark on an extraordinary journey with Regent Seven Seas Cruises to the mesmerizing landscapes of Antarctica and the enchanting Chilean fjords. Discover the untouched beauty of the White Continent, where the icy wilderness meets incredible wildlife—cruise through pristine waters surrounded by breathtaking glaciers and majestic icebergs. As you explore the Chilean fjords, you'll be captivated by the rugged, untouched coastline and lush, verdant landscapes. With Regent Seven Seas Cruises, every moment is a luxury adventure where comfort and service seamlessly blend with the awe-inspiring natural wonders of the southernmost reaches of our planet. This voyage will stay with you forever, a true testament to the majesty of our world.
Regent Seven Seas offers an unrivaled experience of luxury and exploration, where guests can indulge in lavish accommodations, exquisite cuisine, and personalized service while exploring some of the world's most captivating destinations. With all-inclusive amenities and a fleet of meticulously curated ships, Regent Seven Seas provides a truly unparalleled journey for discerning travelers seeking the pinnacle of cruise experiences.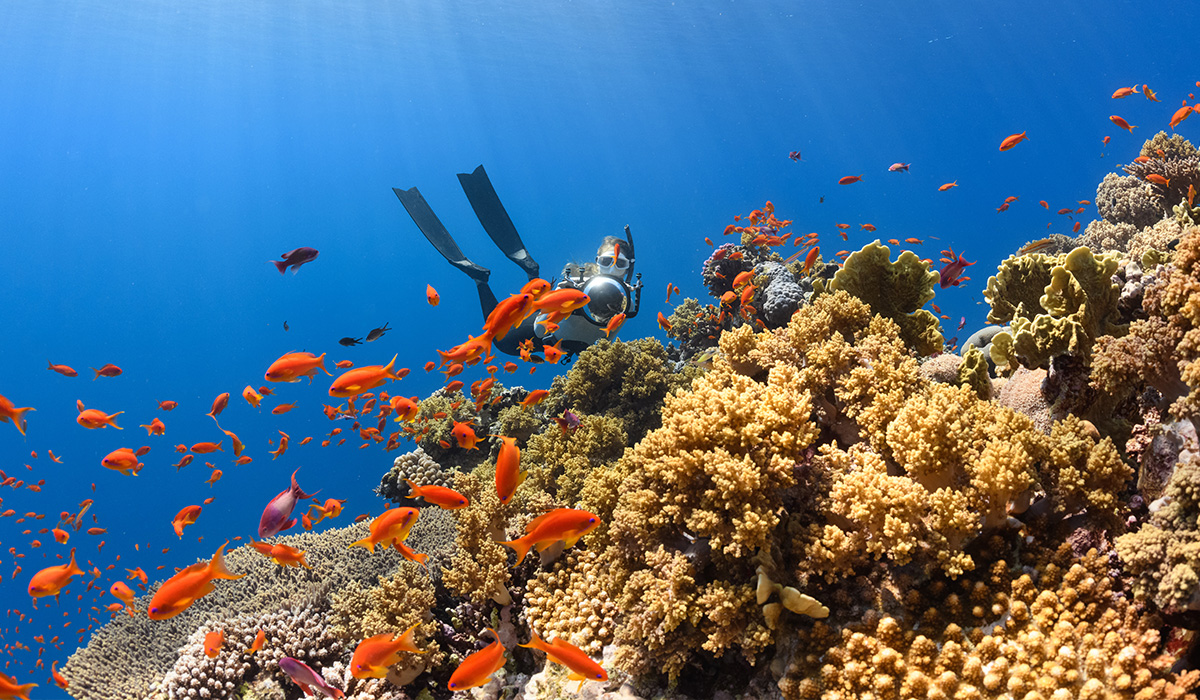 Great Barrier Reef aboard the Celebrity Edge
Embark on the voyage of a lifetime and set sail aboard the remarkable Celebrity Edge to explore the mesmerizing wonders of the Great Barrier Reef. This is your chance to witness one of the world's most iconic natural treasures from a luxurious and unforgettable perspective. With the Celebrity Edge, you'll not only experience the unparalleled beauty of the reef's vibrant underwater world but also indulge in the finest amenities, exquisite dining, and impeccable service on board. The stunning blend of modern luxury and the awe-inspiring natural beauty of the Great Barrier Reef promises a journey that will forever linger in your heart and beckon you to explore the world's most remarkable destinations. So, hoist the sails and let the adventure begin!
The Celebrity Edge offers an exceptional cruising experience with its innovative design, featuring the stunning Magic Carpet, a floating platform that transforms into a bar, restaurant, and lounge, allowing guests to enjoy breathtaking views from various heights. The ship's world-class dining options, spa facilities, and impeccable service create an unforgettable and indulgent journey for travelers seeking luxury and relaxation at sea.
Travel there
Cruising is a realm of boundless possibilities, with each partner specializing in unique offerings that promise unforgettable experiences. Whether you choose Princess Cruises' Alaska Cruisetour, Oceania Cruises' Indochina itineraries, Cunard's transoceanic sailings, RSSC's Antarctica and the Chilean fjords voyage, or any other ocean journey with our partners, you're in for the voyage of a lifetime.
By trusting an MVT advisor with your travel plans, you open the door to exclusive benefits that enhance your cruising experience. Your next adventure is just a phone call away, waiting to be seamlessly crafted into an unforgettable voyage of luxury and discovery.