When the trip makes it out of the group chat...
Some of the best trips and memories are those that happen on vacation or traveling for that destination wedding. Your friends or family can live all over the world and traveling is the thread that can weave everyone back together. One of the easiest ways for to travel as a large group is to take a cruise. Go to places you never thought possible with a large group or that milestone occasion.
Group travel is possible for anyone and any occasion. How about a Bachelorette party or celebrate your best friend's big birthday? You don't evne need to know each other believe it or not. Women traveling together is a possible group trip perfect for those who will meet for the first time!
If you find yourself always talking about your next travel plans or the best places to go on vacation, it's time to book the flights!
When the trip makes it out of the group chat, plan your trip with an MVT advisor for a seamless group travel experience, and added benefits like champagne and strawberries upon arrival.
Traveling with Friends
Everybody has different interests when going on trip. Regardless of the size, of the group, picking an itinerary and agreeing on a destination as a group can be the hardest part of the planning process. It might be hard to decide as a group where to go, but when you embark on a cruise you're visiting some of the best places to go on vacation with ease and unpacking only once!
If you daydream of turquoise waters , then a Caribbean Island needs to be next on your list. With warm waters everyone in the group is sure to be pleased. Get on real island time with Celebrity Cruises on a 10-day voyage through Jamaica, Grand Cayman and Mexico. With a head start in Florida the whole family can meet up in Fort Lauderdale before boarding.
Family Friendly Vacation
The all-inclusive option is always a popular option for large groups, especially families. When you're cruising, often kids sail free and all-inclusive options are at your finger tips.
Each new day on a cruise is filled with discovering new places, and making new memories and opportunities for family bonding.
Hawaii cruises and vacations are on many bucket lists because nothing says "vacation" like the soft breezes and warm sun of Hawaii. Families will sail aboard the stunning Celebrity Edge, visiting the postcard views of Hawaii. This cruise will surely bring your family closer together !
Adults-only celebrations
From a birthday getaway and family reunion to finally celebrating the wedding of your dreams, Virgin voyage is the adults-only cruise from your dreams!
Virgin voyage can make your Greek dream come true. With a seven day island glow you will be able to visit five different Greek cities with only one day sailing. You can immerse yourself in the quiet charm of the island and attend those world-famous beach club parties.
Virgin voyage offers you the celebration of your lifetime. For an epic bachelorette trip, let Virgin voyage bring the bling before the ring to you ! A family reunion is not all that bad and let's be real, families can actually be enjoyable when you're on vacation. The great thing about Virgin voyage is the all inclusive vacation that is waiting for you.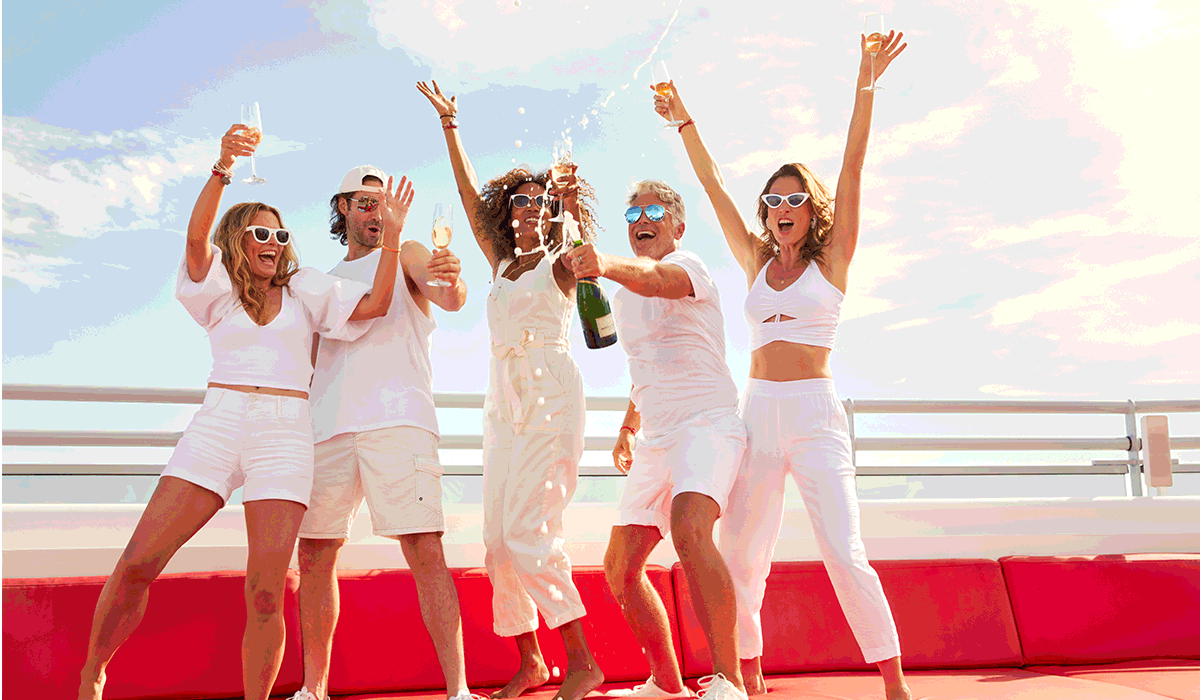 From steakhouses and Korean BBQ to elaborate brunches and an international food market, any and all eateries are on Virgin voyage. To let the unique spaces shine they've stopped the one-big-dining-hall experience and said goodbye to buffets. Even with no children allowed on board no worries Virgin voyages has all the entertainment that you need right on board.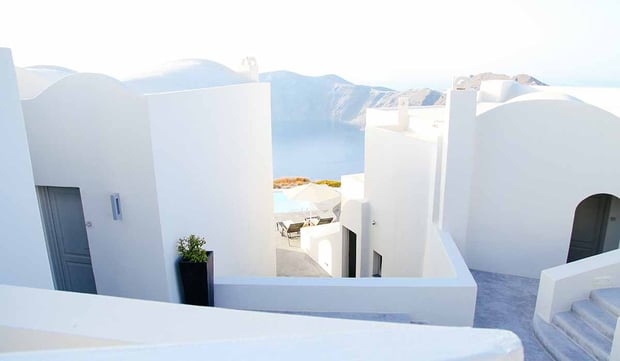 Romantic Anniversaries with Viking
Discover ancient empires & explore the Aegean Sea during a 10-night voyage onboard Viking. Visit Athens, the "birthplace of democracy," and Crete, home of the mysterious Minoan civilization. Admire whitewashed buildings with azure domes in Santorini and walk the streets of Rhodes to the imposing Palace of the Grand Masters. You will also call on Volos, Ephesus and Nafplio during your cruise through several millennia of culture and history.
Few things can compare to river cruise to some of Europe's breathtaking countries. Take in the Rhine Valley vistas from a 900-year-old castle. Sample the food and wine of Austria's Wachau Valley. Learn the Viennese waltz and linger in Budapest's Café Gerbeaud. A river cruise with Viking means celebrating your anniversary surrounded by timeless luxury.
Viking cruises will bring you on the Grand European River cruise. This can be your big opportunity to celebrate your anniversary and visit Europe. During 15 days visit 4 countries and take advantage of 12 guided tours.
The ultimate wedding
A wedding at sea might be that unique experience that you're looking for! How to plan a wedding you ask? Cruise lines offer large groups an additional team member to help book private dining and event spaces. Well this is where celebrity cruise comes in with their unforgettable cruise wedding package. Celebrity cruise offers you a photo package so you can keep those memories close your heart. That's not the last package you can enjoy with Celebrity cruise - try out the dinning package or the drinking package so your palettes can also have unforgettable memories.
Why use a travel advisor?
May is travel advisor month! Now is the perfect time to appreciate the travel advisor in your life or find one here! An MVT advisor can ensure you have a well planned, balanced trip. Booking with MVT also opens doors to VIP status and other exclusive benefits like welcome amenities, flexible check in-out, and hotel spending credits.