Find the Sun When it's Snowing Outside in These Hot Destinations
When it's been months since you've seen the sunshine, having a tropical vacation to look forward to can get you through even the worst winter blues. Whether you're looking to relax on white sand beaches with balmy ocean breezes or explore fancinating cities in a more mild climate, our list of breathtaking warm weather winter vacations will inspire you to escape the cold and help break you out of that seasonal slump.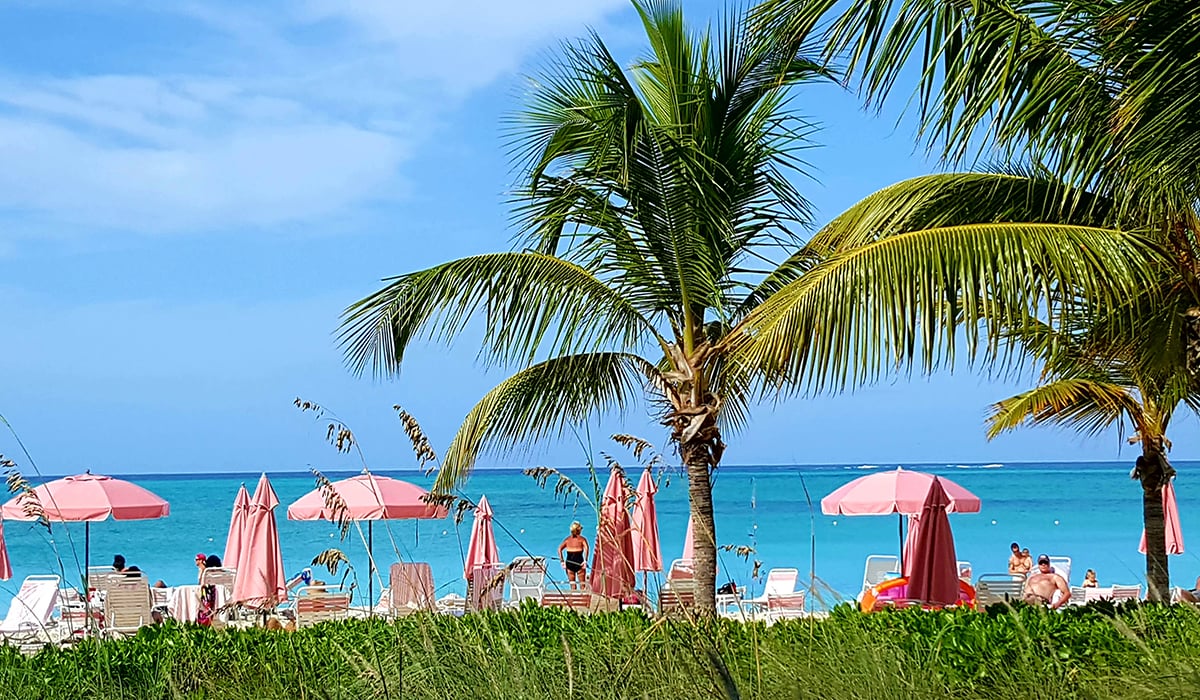 GRAND TURK, TURKS & CAICOS
Sugar-white sand, brilliant blue waters, kaleidoscopic sea life—all this is plentiful in the Caribbean archipelago nation of Turks & Caicos. Without hyperbole, this is one of the world's most photogenic spots. T&C, as it is sometimes called, is the ultimate fantasy-island destination—the screen saver in all its glorious reality.
Grand Turk, a jewel of an isle that measures just 18 square kilometers (seven square miles), is awesomely rich in natural wonders. Ringed by translucent warm waters teeming with coral and fish, it's a bonanza for divers, snorkelers and anglers. Of course, you can always simply kick back and just enjoy the view from under a palm tree or beach umbrella. Or explore the fascinating history of Turks & Caicos in its capital, Cockburn Town, which is lined with Bermudan-style buildings from the 18th and 19th centuries.
Average temperature in January: 81°

havana, cuba
While Cuba has been off-limits to most American travelers since 1963, in recent years cruise ships have started calling again and flights from the United States have resumed. Most visitors today are drawn not only by the island's mild climate and beautiful beaches but also its cultural riches.
Havana has a wealth of colonial buildings and vintage automobiles, as well as intimate paladares that serve local dishes and street parties that move to the rhythms of mambo and salsa. On the country's southern coast, Cienfuegos has elegant mansions and a 19th-century street plan that earned it a place on UNESCO's list of World Heritage sites.
Average temperature in January: 80°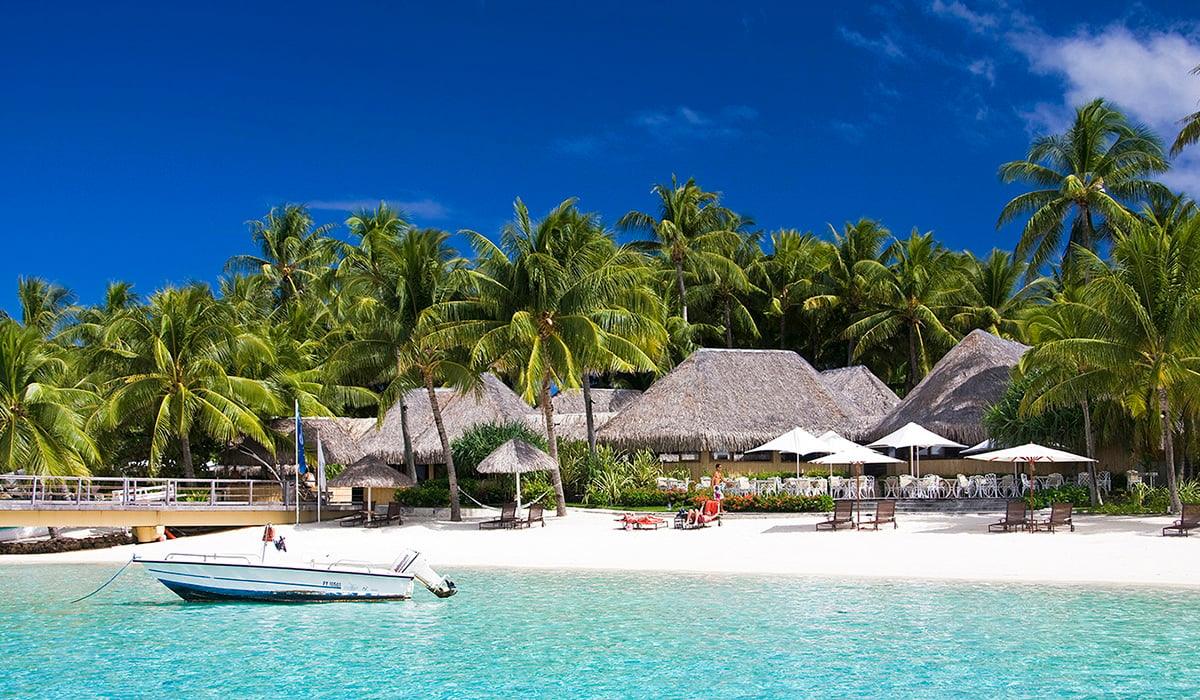 bora bora, french polynesia
Brilliant blue water in far too many shades to count and palm-dotted white-sand motus (islets) encircle a lush island topped by craggy Mount Otemanu. Close your eyes and open them again. Yes, it's all real. This South Pacific isle with its exotic Tahitian-French allure has been captivating honeymooners and vacationers from the time the first overwater bungalows were built here nearly 50 years ago.
For years, Bora-Bora has also drawn a multitude of divers eager to scope out its array of reef fish, rays and sharks. It's hard to compete with the sheer drama of the water, or with shape-shifting Mount Otemanu, which looks completely different from every angle. In fact, Vaitape, the island's largest city with a population of about 5,000 people, doesn't even try to compete. Not much changes in this sleepy port, where a few black-pearl shops, boutiques and galleries join a weathered church and several small cafés. Yes, you might want to buy a pearl and you should definitely sample the poisson cru (raw fish marinated in coconut milk and lime juice). But to be honest, the best spot on Bora-Bora is anywhere out on the lagoon.
Average temperature in January: 83°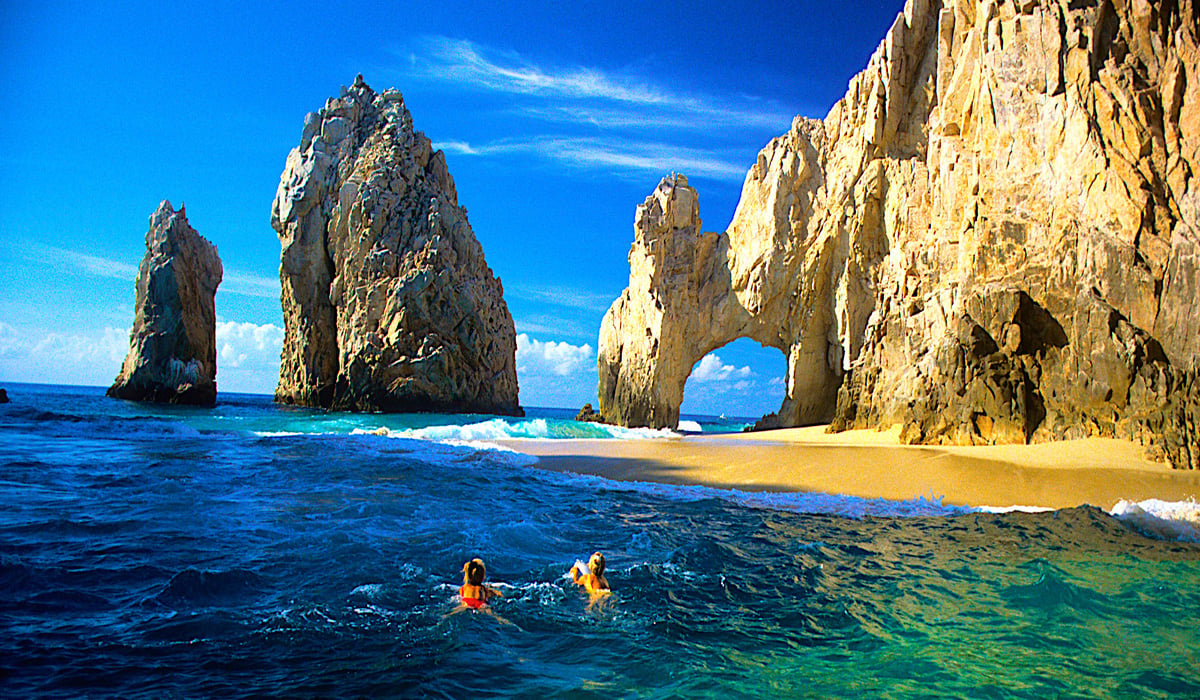 los cabos, mexico
Los Cabos doesn't exude the same kind of charm as many other areas of inland Mexico do, but its twin towns—San José del Cabo and Cabo San Lucas—don't seem to mind, and neither do visitors, who are drawn here less for traditional Mexican culture than for the sun, the sand and the opportunity to just slow down and relax. Los Cabos—or the Capes—sits at the southernmost tip of the Baja California Peninsula, a narrow strip of land whose varied geography, both above and underwater, makes for plenty of interesting activities and some unusual ones, too.
Did you ever think you'd ride a camel in Mexico? You can do that here, or enjoy more predictable pursuits including fishing, golfing and whale-watching. Want something still more laid-back? Visit picture-perfect El Arco, an arch that may look familiar thanks to its cameo on postcards and tourism advertisements. North of the capes, you can drop by the famed Hotel California. And if you've worked up an appetite, you won't be disappointed: Los Cabos offers plenty to enjoy at the table as well, with farm-fresh fruits and vegetables and, of course, seafood being the mainstays here.
Average temperature in January: 77°
canary islands, spain
Though part of Spain, the Canary Islands sit in the open Atlantic Ocean, about 100 kilometers (60 miles) west of Morocco. The mild climate mixed with a rich volcanic landscape and beautiful sandy beaches makes the main city of Santa Cruz, on the largest island of Tenerife, a welcome stop for many cruise voyages. The isolated island is dominated by the Teide volcano, the tallest mountain in Spain and site of one of the world's most popular national parks. A cable car carries visitors to the top, offering unrivaled views of the island.
Travelers interested in learning about the history of the island, its unique wildlife and the population of indigenous people that lived here before the arrival of European settlers should visit the Museum of Nature and Man in Santa Cruz, while architecture buffs can stroll the streets of La Laguna to see colonial-era mansions. And travelers keen on food and wine should venture into the countryside to sample local dishes or make the drive to Casa del Vino, where they can learn about, and taste, local wines while shopping for a bottle or two to bring home.
Average temperature in January: 67°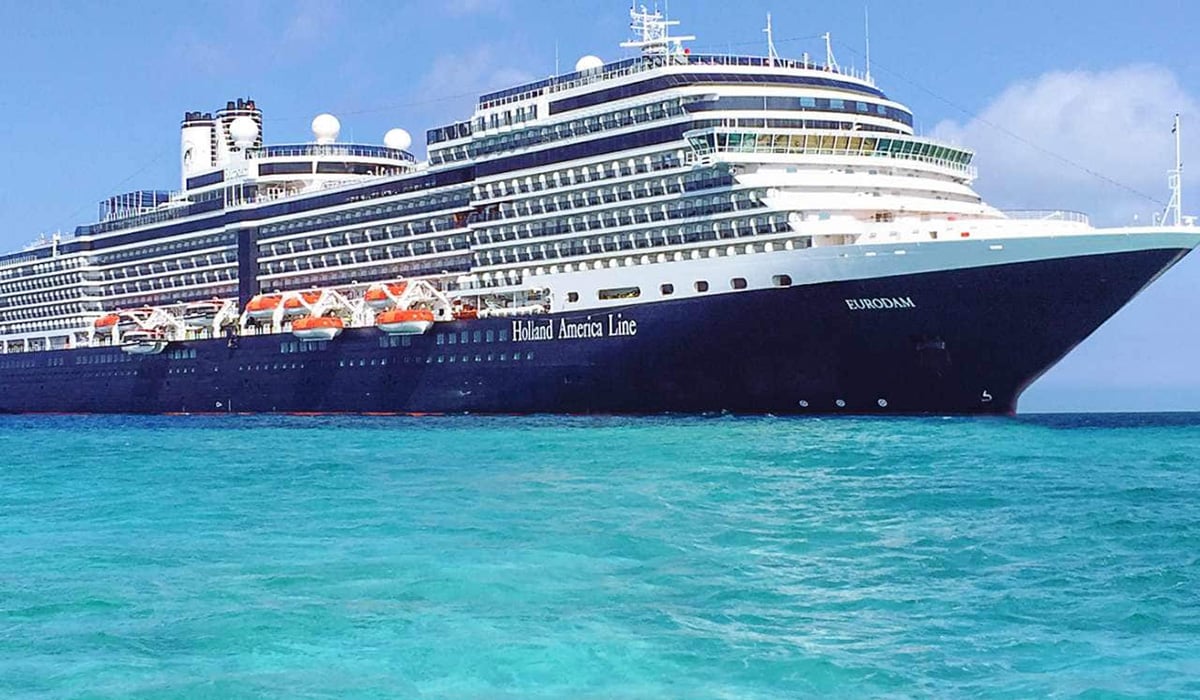 about holland america line
Holland America Line Cruises has been introducing guests to new places and new cultures for more than 145 years. They have witnessed firsthand the transformative power of travel and seen how it opens minds, builds connections and fosters an appreciation of the shared humanity that unites us the world over.
Holland America brings balance, depth, and authenticity to more than 500 tineraries, stopping in 100 countries, the world over. These are the elements brought to more than 500 itineraries, stopping in 100 countries, the world over.