A Travel Agent's Firsthand Travel Tips & Advice
Beth Bastian is a luxury travel advisor with over 15 years of experience

and many awards for her teamwork, communication and the highest levels of customer satisfaction. Her expertise is founded on her travel background; traveling to 40 countries and 44 states.



tibet is unlike anywhere else in the world
In Tibet, uncover a combination of stunning natural scenery, immersive culture and incredible historical temples. The largest monk university in all of Tibet is in Lhasa at Sera Monastery, Lhasa is a pilgrimage that many Tibetans from far corners of this region come visit the Potala Palace (the once residence of the Dali Lama.)
This is where families bring their babies to be blessed by the Protector at the Sera Monastery. You'll also see the incredibly beautiful authentic local dress worn from various regions and dine on traditional sweet yak's milk tea, a Tibetan tradition that is found throughout the Himalayan foothills.
Insider Tip: A wonderful souvenir to bring home are blessed prayer beads, available for purchase in the temples by the monks.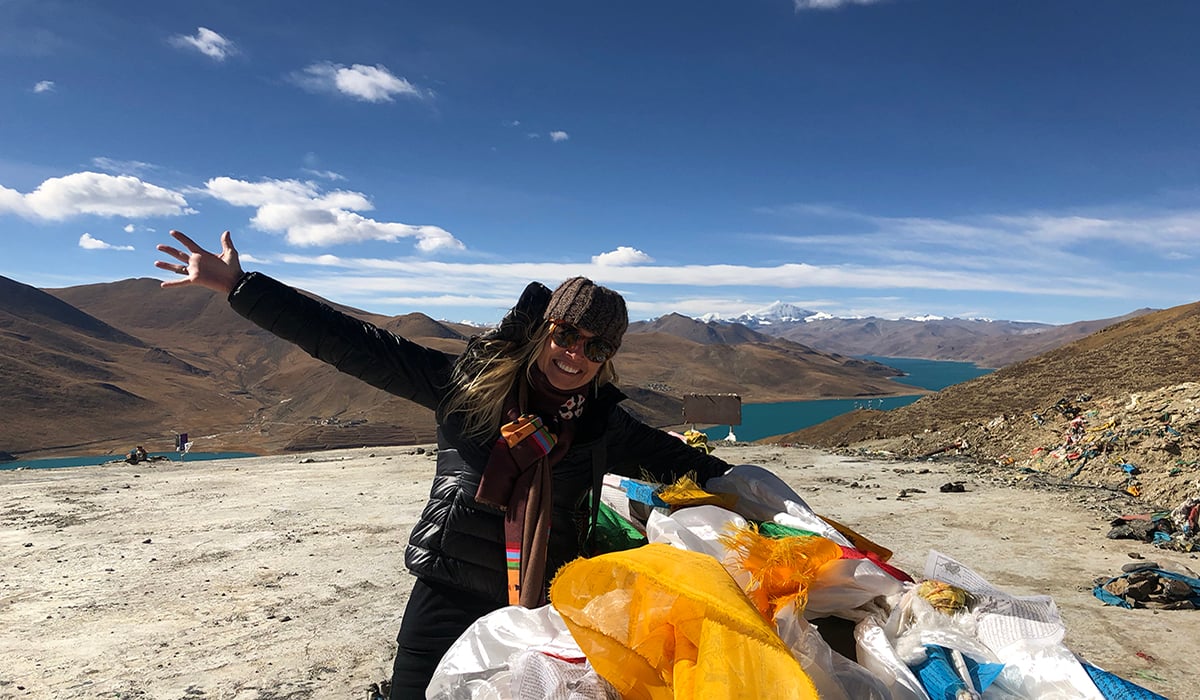 unique and memorable experiences
While every part of this trip was a great adventure, I especially loved our timing to witness the daily morning monk chants at the further afield Pabongka Monastery. Here we also had a chance to meditate in a 14th century cave – truly not to be missed.
Another one of my favorite moments was witnessing the daily "monk debates" at the Sera monastery. The young monks in training would pair up daily for 2 hours to ask each other questions- one sits on the ground and one stands as their whole class gathers in a serene outdoor courtyard.
If the sitting monk gets the question correct, the standing monk shows the answer is correct by taking one hand and slapping against their arm, if the sitting monk is incorrect, the standing monk makes a different physical sign clapping the backs of his hands together.

Insider Tip: Donations at the temples in small bills are highly appreciated.
where to stay & what to eat
Ready to experience luxury? Then you'll want to stay at the Virtuoso preferred property The St. Regis Lhasa Resort, which is within walking distance of the major temples and palace in Lhasa. Make sure to enjoy a cocktail in their upper floor lounge or outdoor patio and witness the setting sun's warm light over the Potala Palace. If boutique properties are more your style, make sure to book a room (with built in oxygen units in each room for easier breathing) at the newly built Middle House – just a 10 minute taxi ride away from town.
Our guides with our preferred partner, WildChina, took us to a family style restaurant in Lhasa – incredible fresh vegetables like string beans, sauteed mushrooms, herb-breaded cauliflower and fresh yak dumplings.

The intricate painting on the ceilings took our breath away as we dined, and the restaurant was located just steps away from this preserved UNESCO World Heritage city.
Before You Go:
I would recommend 3 days and 4 nights in Lhasa and to allow for some time to visit the Himalayan foothills nearby, including a visit to the crystal blue Lamdrok Lake for breathtaking views of the surrounding snow-capped mountains. You may also want to bring a well wishes scarf (available at your hotel or the local markets) to add to the nearby prayer flags.
Insider Tip: Don't forget to pack chapstick and lotion. This region has very little humidity in the air and these products come in handy.
You'll be walking at high altitute all day so it takes a physical toll. The first few days you'll want to consider a slower pace than you may be used to. Lhasa is lovely in the Spring, Summer and Fall with higher number of visitors in the Summer months and high temperatures nearing 80F.

Also, Tibet requires a tourist permit with plenty of lead time. I recommend utilizing a local tour company such as our partners, WildChina.
The best time of year to go is in the spring time when the surrounding mountains are bloooming with bright colored flowers and green young grasses. The temperatures are comfortable from April -October with winter temps in the 40's starting in November.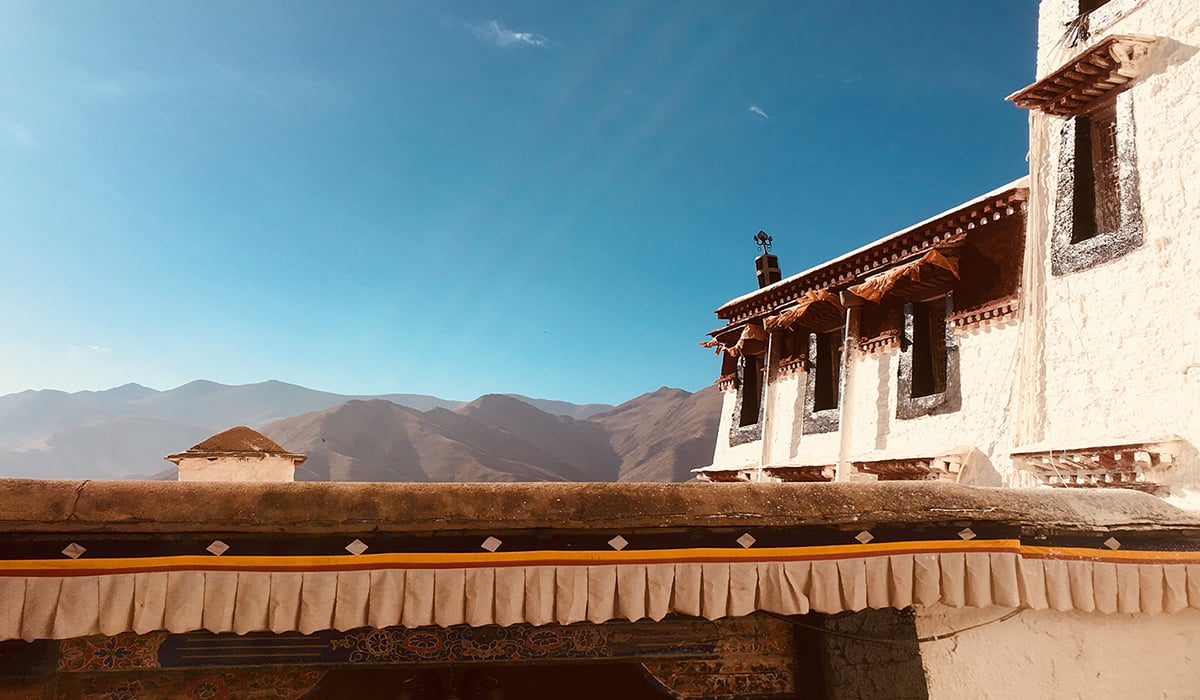 See it for yourself
Tibet, Nepal & Bhutan with Zegrahm Expeditions
Immerse yourself in a melting pot of ethereal natural beauty and cultural glories on a Tibet, Bhutan, and Nepal tour with Zegrahm Expeditions and your world view will be forever enhanced. Spirits soar as we journey to magical Kathmandu, sky-high Lhasa, Bardia National Park—communing with Bengal tigers—the Dhoka Palace Complex, Potala Palace (former home of the Dalai Lama) and, of course, the dramatically situated Tiger's Nest Monastery.
Your heart, mind and spirit will be opened to the friendliness and mysticism of this remarkable region—after all, Bhutan has adopted the concept of Gross National Happiness. How can one not smile, with a backdrop of snow-capped Himalayan peaks, chanting monks, and untrammeled wildlife, from majestic elephants to the graceful black-necked cranes of Tibet.
Let your spirit soar in Tibet with Viking River Cruises
Journey into the Himalayas, where ancient traditions infuse every aspect of life. See the magnificent and moving mountain kingdom of Tibet; call on monks at the Sera Monastery, keep step with pilgrims at the Jokhang Temple and feel the warmth of home at a Tibetan family's residence. Wander into Beijing's Forbidden City, gaze upon soaring Yangtze River landscapes and take in the scale of Shanghai from its famous Bund. Join us for the peak China experience.