Travelers will find some of the best coastal experiences in the world along the beaches of Costa Rica.
Dive into crystal clear waters, soak in the tropical sun, surf head-high barrels, and gallop horses along the beach at sunset. Costa Rica is home to some of the best beach experiences in the world.
Unlike many of the best beach getaways, Costa Rica is a rugged, rainforested country located between the Caribbean and Pacific in Central America. Known for some of the world's best ecotourism, beaches, and volcanos, Costa Rica is rich in incredible landscapes and biodiversity.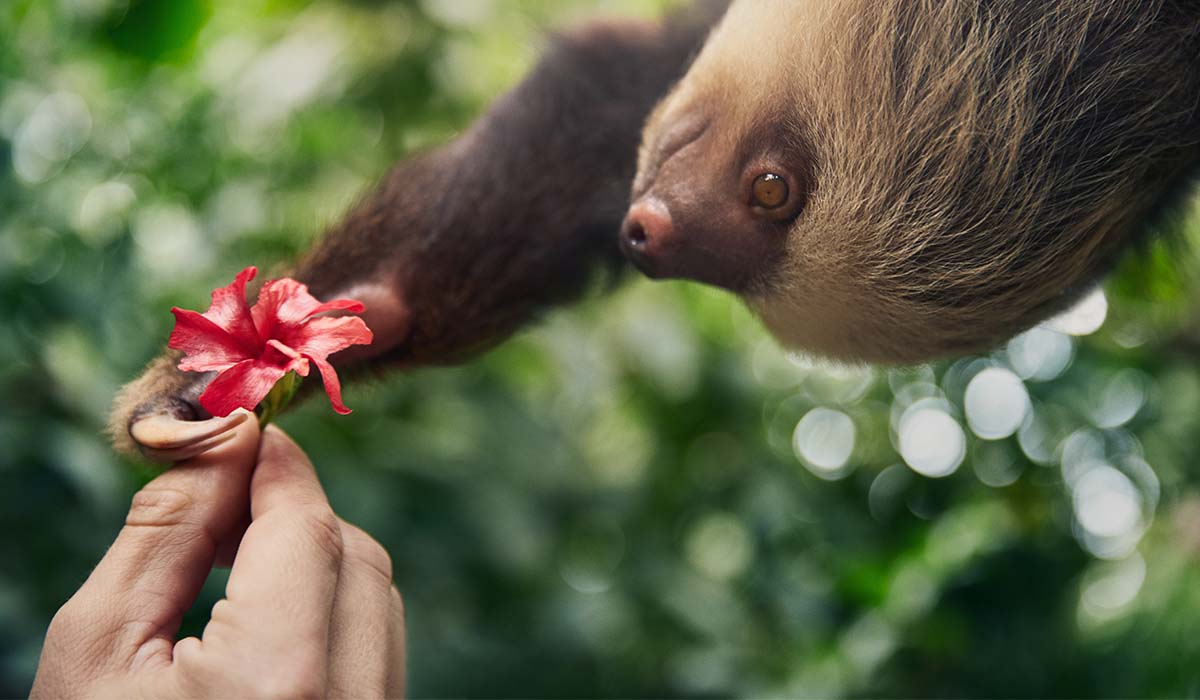 The beaches of Central America are some of the best in the world. Named for the 800 miles of coastal treasures, every traveler should take time to explore the sandy beaches of Costa Rica. From Playa Salsa Brava to Jacó Beach, the coastal experiences of the region offer any traveler opportunities to discover the incredible coastlines of the Pacific and the Caribbean.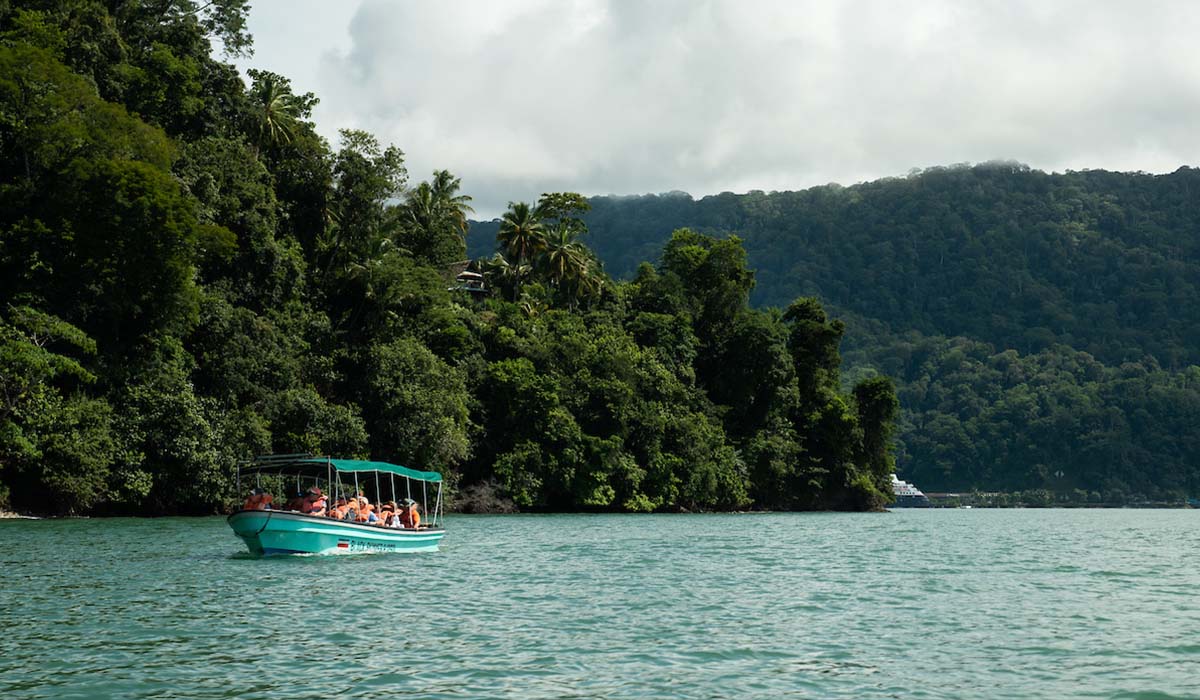 Beaches on the Caribbean side
With sand slowly sloping into clear blue water, the beaches along the Caribbean side of Costa Rica are famous for lulling waves and palm tree-framed sunsets. These are the coasts for which Costa Rica is named.
1. Punta Uva Beach, Southern Caribbean Coast
Located inside the Gandoca, Manzanillo Wildlife Refuge, this is a great place to see the marine creatures of the Caribbean. With a great coral reef located offshore, Punta Uva is an excellent spot to snorkel and immerse yourself in the rugged atmosphere of the area.
3. Playa Chiquita, Puerto Viejo
This private beach is separated from the main road by a stretch of rainforest, making it a secluded spot to enjoy the beach. It is also a great visit for those looking to gallop down the coast at sunset. Several outfitters offer horseback rides down this beautiful stretch of sand.
4. Playa Salsa Brava, Puerto Viejo
This spot features incredible sunsets and expert surfing. If you are looking to surf the waves here, it is an expert wave. Playa Salsa Brava is also a great place to chill on the beach while watching surfers ride long Caribbean barrels. Nearby, Puerto Viejo offers food, drink, and accommodations to support your beautiful beach days.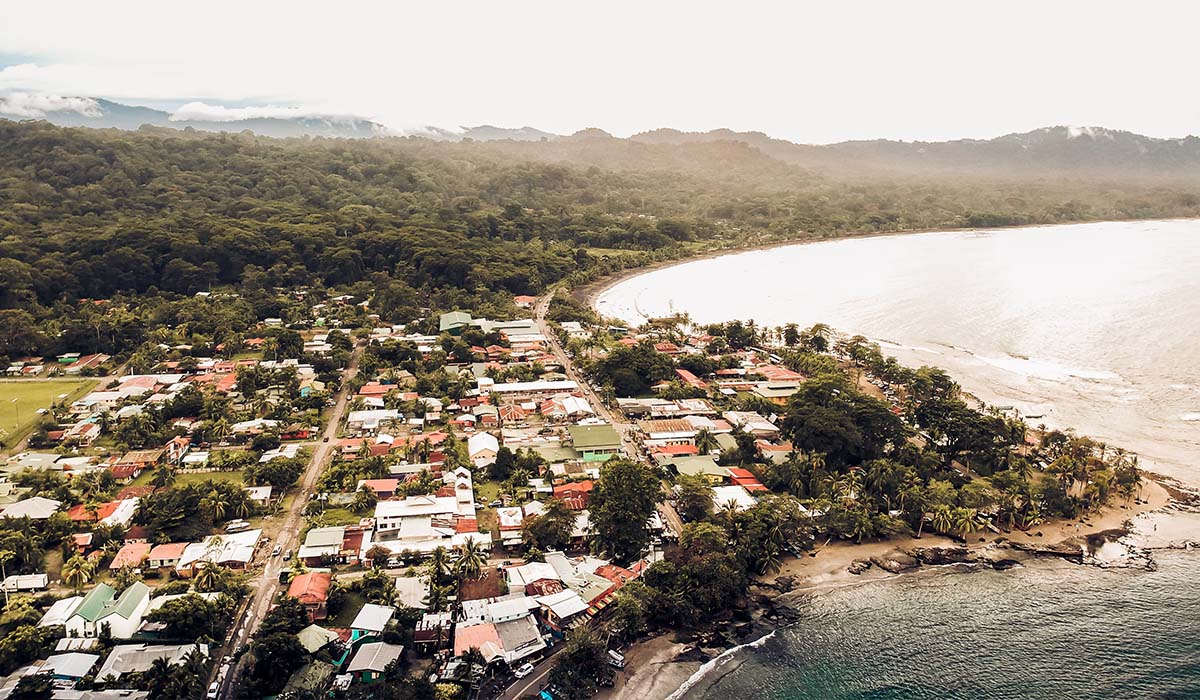 Beaches on the Pacific Coast
The pacific side of the Caribbean is rugged and raw. Some of the best beaches in the nation are a short hike from the car, while others sit near regional hubs.
1. Manuel Antonio Beach, Manuel Antonio National Park
As one of the region's most popular beach destinations, it is easy to see why locals flock to the area. Bordering Manuel Antonio National Park, a coastal rainforest teeming with life, the beach is connected to hiking trails that access other secluded beaches. Gorgeous views of the forest and excellent snorkeling make a visit here bucket list-worthy.
2. Costa Bellena (Whale Coast), South Pacific
Where Uvita Beach and Hermosa beach meet, the coast is shaped like a Whale's Tail on Punta Uvita. Coincidentally, this location is also a great place to watch humpback whales breach in the fall and spring. In the fall, this portion of the coast is also home to nesting sea turtles and an incredible coral reef.
3. Dominical Beach, South Pacific
Dominical Beach is well-known worldwide for great surfing, a laid-back lifestyle, and beautiful landscapes. Attracting people looking for a beach town with great waves, the area nurtures a small town feeling. Dominical is a great place to enjoy the jungle and surf the great beach break.
4. Playa Conchal, Guanacaste
The pink sand shoreline of Playa Conchal serves as the perfect laid-back retreat for vacationers. The protected cove makes this a great location to explore the coral growing in the south pacific waters.
5. Playa Negra, Guanacaste
Great for walking, swimming, and learning to surf, the sand on this beach is a beautiful black tone for six amazing miles. With small waves perfect for beginner surfers and a nearby beach town, this is a great place to retreat for a few relaxed beach days.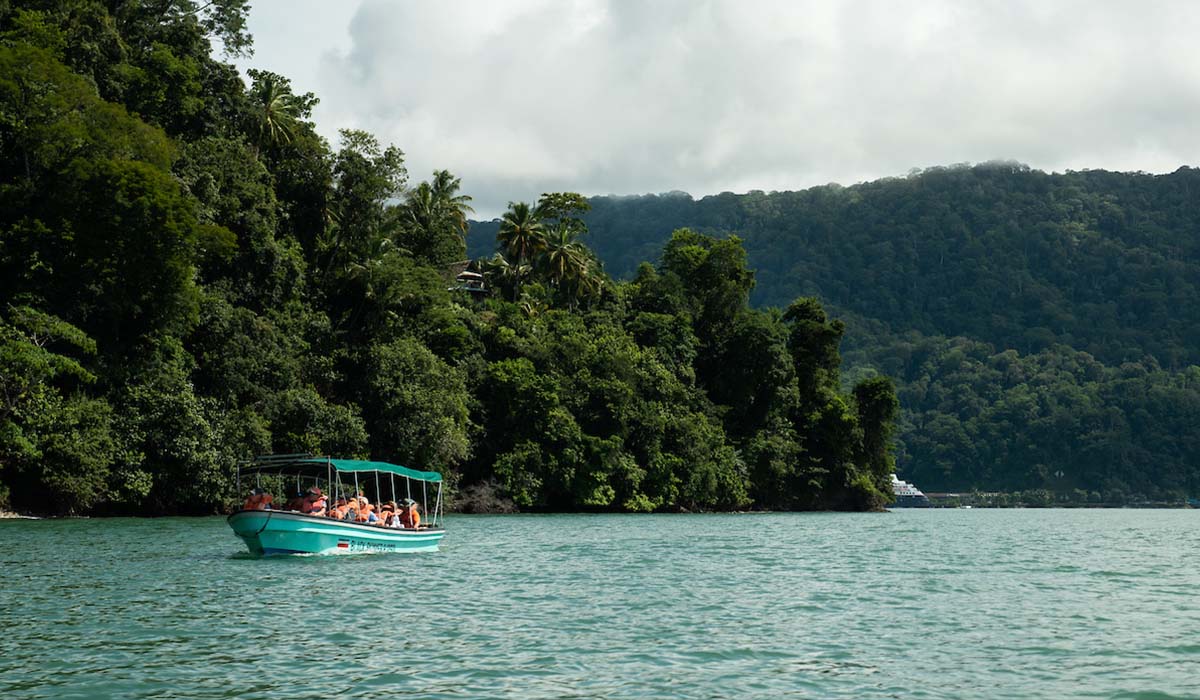 How to Travel Costa Rica
As a popular vacation destination with so much coast and 300 miles of sandy beach, Costa Rica is a popular option for cruising and cruise departures. If you want to make the most out of your vacation days, opting for a pre- or post-cruise extension in the area can be a great option.
Silversea Cruises: Puntarenas to Guayaquil
Spend twelve days aboard the Silver Wind on your journey from Puntarenas, Costa Rica to Guayaquil, Ecuador. With stops along the Pacific Coast, this Silversea itinerary is an excellent choice if you want to spend time along the shores of Costa Rica before departure.
Princess Cruises: Central America and Mexican Riviera
On a 21-day journey departing and ending in San Diego, you will experience the gems of the Pacific Coast. From bustling Mexican cities to the deserted beaches of Central America, you will discover miles of incredible coastline with Princess Cruises.
Star Clippers Americas: Costa Rica and Nicaragua
Enjoy eight days aboard the Star Clipper with the adventure of a lifetime. This Star Clippers itinerary features Costa Rica and Nicaragua. Departing and ending in Puntarenas, Costa Rica, this opportunity offers cruisers a chance to bask in the Sun at the best beaches in Central America.
Windstar Cruises: Costa Rica to Panama Canal
With eight days aboard the Wind Star and a port-heavy itinerary from San Jose, Costa Rica, to Colón, you'll love your experience with Windstar Cruises. Their gorgeous small ships make these expeditions incredible for any traveler.
Lindblad Expeditions: Costa Rica's Cloud forest through the Panama Canal
Discover Costa Rica's Cloud forest through the Panama Canal on an 11-day journey with Lindblad Expeditions. On the National Geographic Quests, sailors will explore San Jose, Costa Rica, to Panama City, Panama.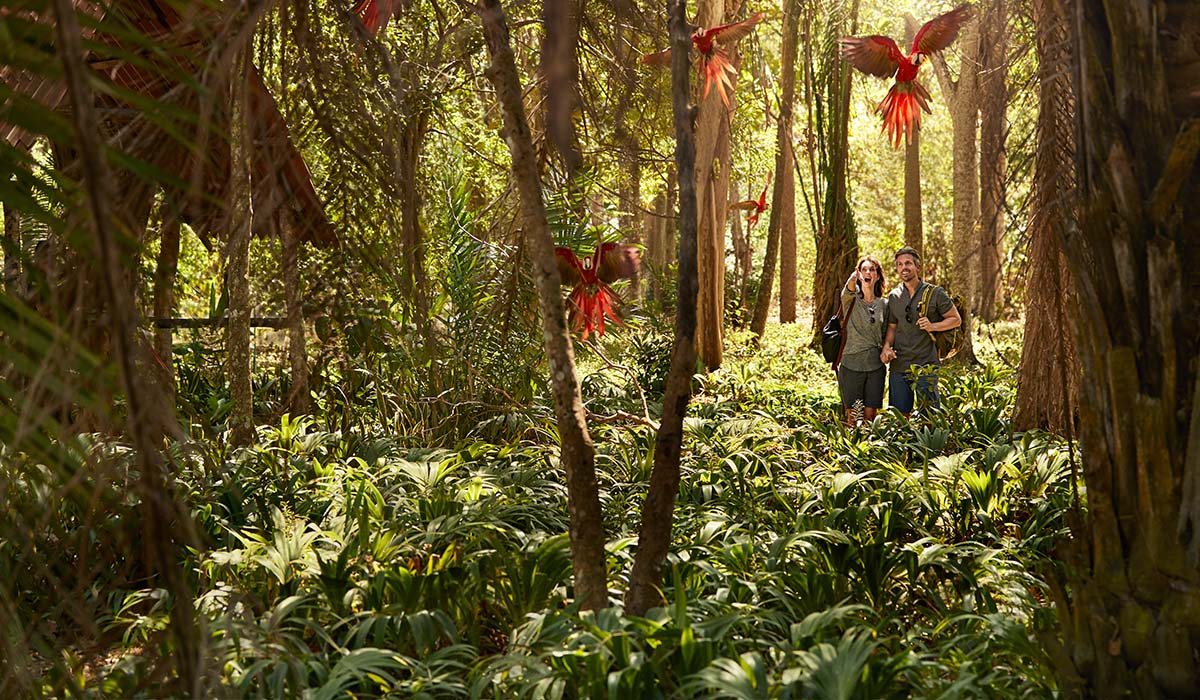 Benefits of Booking with an MVT Advisor
Our advisors find the best value for your trip with additional amenities and perks. Start planning today to learn more about our exclusive benefits.
When you book a Silversea Cruise with us,

enjoy up to $300 shipboard credit per person with a limit of $600 per stateroom on select 2022 & 2023 voyages.

When you book a Princess Cruise, enjoy a complimentary specialty dinner for two when booked in a mini-suite or suite on any 6-day or longer voyage in 2022 or 2023.

Clients who book Windstar Cruises with MVT will enjoy $150 shipboard credit per person with a limit of $300 per stateroom on select 2022 & 2023 voyages.

When booking with Star Clippers, enjoy a $75 shipboard credit per person with a limit of $150 per stateroom, a complimentary 1-Hour massage per person, and a complimentary bottle of champagne.

With Lindblad Expeditions, enjoy a $25 shipboard credit per person on all Lindblad Expeditions-National Geographic branded ship 2022 & 2023 voyages.