Cruise The Panama Canal With Norwegian Cruise Line!
There's nothing better than enjoying tropical weather during winter time, and with Norwegian Cruise Line, you'll experience new destinations with beautiful scenery at each stop. One cruise we can't get enough of brings you to three destinations you would normally have to go on three separate cruises to experience! Explore Mexico, Costa Rica, and Belize all in 11 days. Hop onboard the Norwegian Pearl and cruise the Panama Canal, one of the 7 Wonders of the Modern World!
Your Journey Begins Here
Panama Canal: Mexico, Costa Rica & Belize
Sailing December 2021, Starting at $1,763pp
Cruise the Panama Canal and experience one of the world wonders on Norwegian Pearl. Columbia brings picturesque cobblestone streets in Cartagena, along with a rich colonial history. Harvest Cay is a can't miss stop as well, with zip-lines, white sand beaches, and beautiful beachside villas. If snorkeling is on your bucket list, Costa Maya offers a beautiful Mesoamerican Reef, the second largest reef in the world! Take a look at some of our favorite destinations from this itinerary!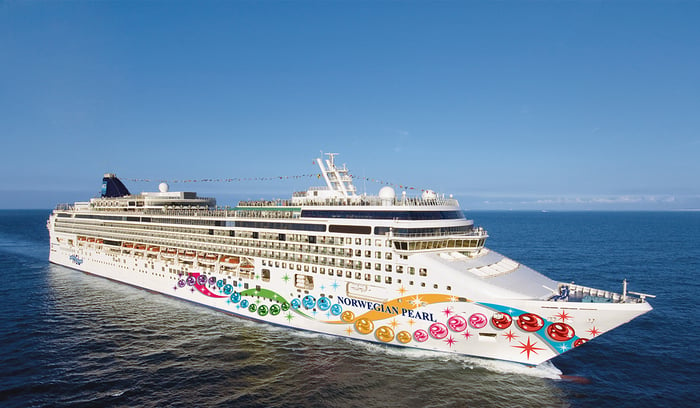 Cartagena, Colombia
The old walled city of Cartagena reflects a turbulent history of conquistadors and pirates. Climb "las murallas" for an unforgettable view of the harbor, and shop for emeralds and leather goods along the cobblestone streets of this enchanting city.
Featured Excursion:
Highlights of Cartagena & Folkloric Show
This tour begins in the city of Cartagena with a stop at San Felipe de Barajas Fortress, just outside the walled city. This is considered to be the largest Spanish fort in the New World! Continue to the Old City and wander through narrow cobblestone streets admiring the Colonial architecture, balconies and old churches.
The next stop on this tour is Inquisition Palace, where you can enjoy a folkloric show during your visit to the Navy Museum which was established in 1986. This museum has many historical artifacts, helping you learn more about the naval history of Columbia. Before returning to your ship, enjoy panoramic sightseeing through Bocagrande, the modern part of the city.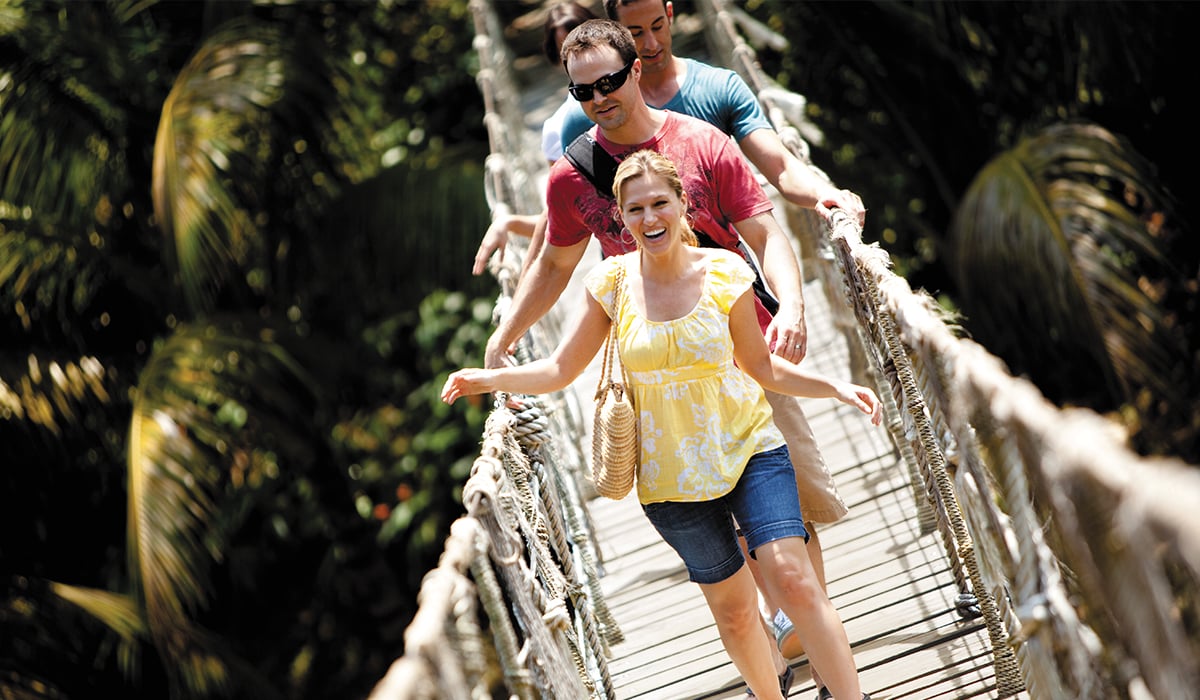 Puerto Limon, Costa Rica
Known for its multi-cultural community and annual carnaval celebration, Puerto Limon has become a very popular spot for tourism. Eco-tourism has boomed in this destination, with the unique geographical location and climate creating some of the most abundant rainforests. Take adverting of the national parks in Limon, and keep your eyes peeled for sloths in the trees!
Featured Excursion:
Aerial Tram & Rainforest Adventure
Relax and enjoy your two hour drive to the rainforest and discover this private reserve that is connected to the 2nd largest national park in Costa Rica, Braulio Carrillo National Park. This open-air gondola ride will give you an amazing aerial view of the most interesting part of the canopy.
The rainforest canopy has towering trees, giant ferns, bursts of color and myriad wildlife from part of this natural hanging garden. Your naturalist guide will point out important parts of the canopy that help preserve the wildlife living in it. After you complete your ride, you have the option to take a guided walk through tour of the rainforest.
Harvest Caye, Belize
Another eco-tourism friendly destination is Belize! Belize has everything from jungles and swamps, to coral reefs and rainforests. Harvest Cay offers both ecological excursions, as well as beach excursions for those who enjoy admiring the rainforest from afar.
Featured Excursion:
Barrier Reef Snorkel
Belize's Barrier Reef is a beautiful place to snorkel, and is the world's largest living barrier reefs. It's great for beginners with this shallow water entry, and offers fantastic underwater viewing that experienced snorkelers will love as well.
This tour departs from the Harvest Cay Marina, and it only takes a short scenic ride to reach the reef. This reef is known for the hundreds of colorful fish, coral, sponges, sea fans, and sea anemones. If you're lucky, you may even spot eagle rays and large starfish!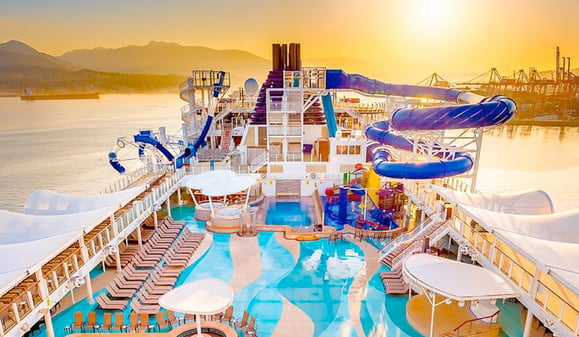 ---
About Norwegian Cruise Line
With some of the newest ships in the industry, Norwegian Cruise Line currently boasts the youngest fleet among major North American cruise lines. Thanks to a wide range of revolutionary features, in addition to a number of new spaces and interactive experiences meant to excite and inspire, you're guaranteed a vacation like no other.