Discover the lush country, extraordinary biodiversity, and breathtaking landscapes of Costa Rica's untamed wilderness.
As one of the most biodiverse regions in the world, ecotourism plays a prominent role in travel to Costa Rica. With incredible beauty and a variety of crucial ecosystems, the habitats in Costa Rica are home to rare wildlife and lush gardens. Every year, Costa Rica's immaculate country attracts travelers from all over the world.
Central America's pristine beauty is due to the rainy season. A lot of Costa Rica's undeniable beauty flourishes with the rainy tropical climate. Known as the most beautiful country in the world, our favorite time to travel to Costa Rica is from December to April when the rain lets up and the spring flowers flourish.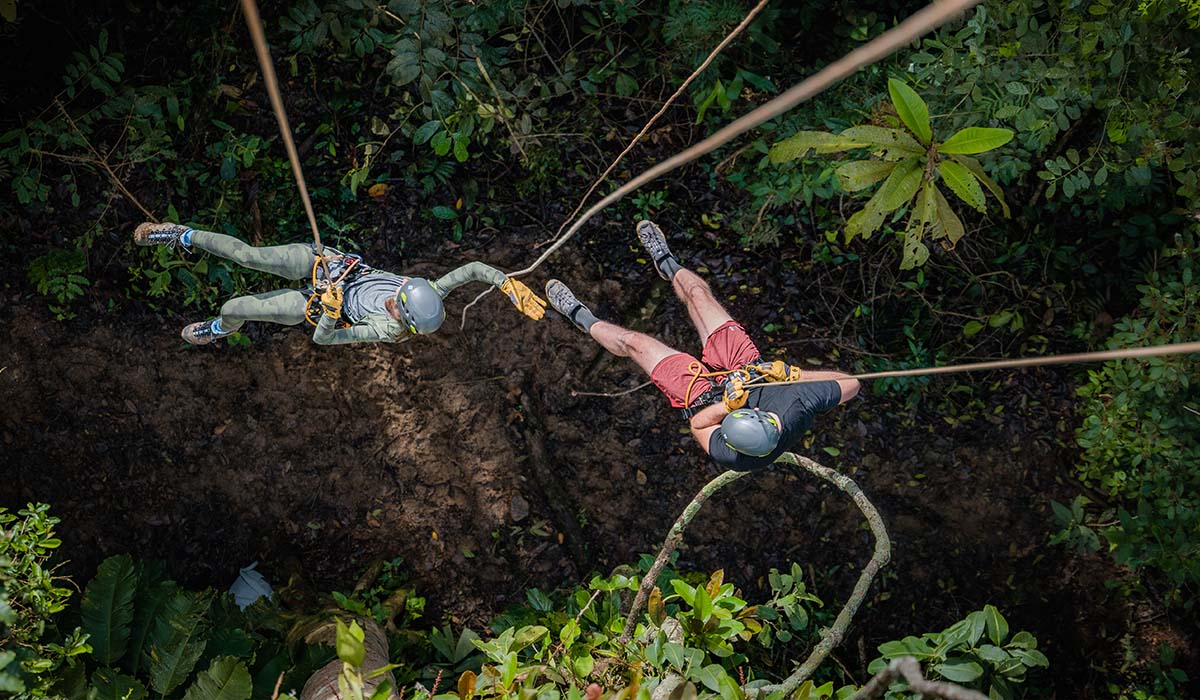 Why is Ecotourism important?
Ecotourism includes travel experiences that educate travelers about biodiversity, nature, and wildlife. It helps protect natural habitats and pristine environments while driving economies without spoiling natural resources. Traveling with sustainability and low environmental impact can make your trip more meaningful and help support Costa Rica's immaculate country.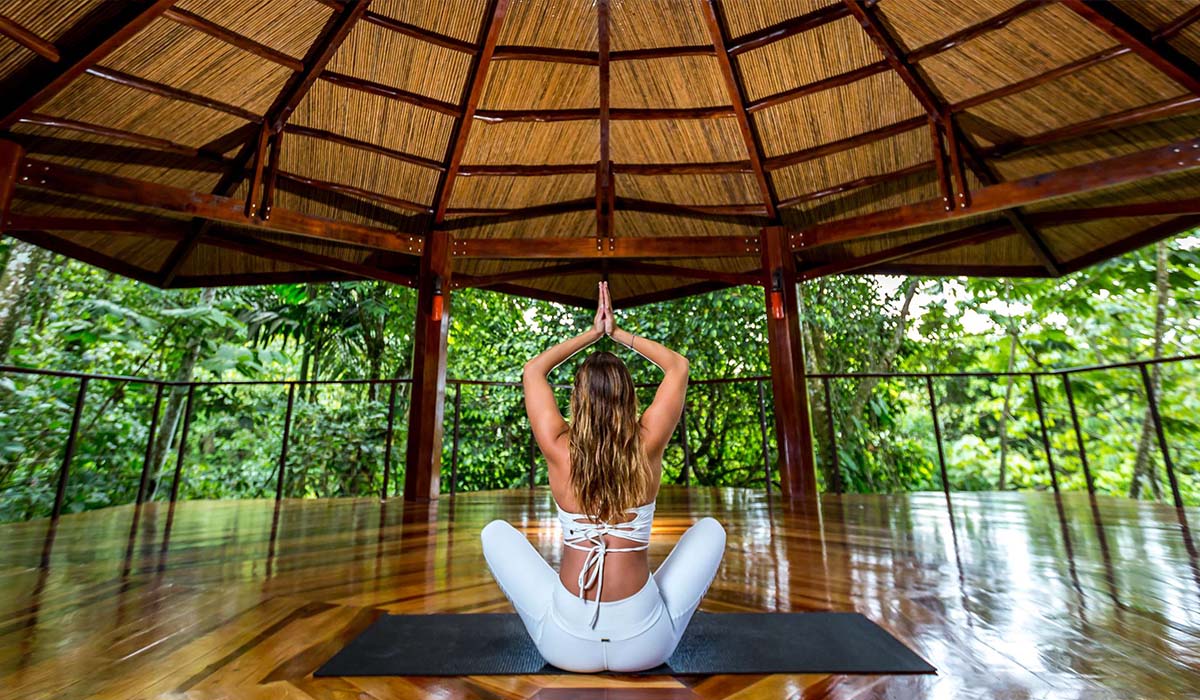 Ecotourism Efforts
With 29 national parks, 19 wildlife refuges, 8 biological reserves, and a variety of other protected areas, Costa Rica's conservation efforts are some of the best in the world. This small territory makes up 5% of the world's biodiversity and the National System of Conservation Areas has successfully preserved 25% of the country.
With so much untouched nature, travelers can experience the wild splendor for themselves. From horseback riding to ziplining through the rainforests, traveling this dreamy wonderland can be catered to any type of traveler.
Read about some of our favorite Costa Rican beaches here.
The Journey of a lifetime
Whether you are looking for a wellness retreat or a day-by-day itinerary, Costa Rica has some of the best resorts and luxury properties in the world. We've found some of our favorite Costa Rican properties that will help you connect to the breathtaking beauty of your surroundings.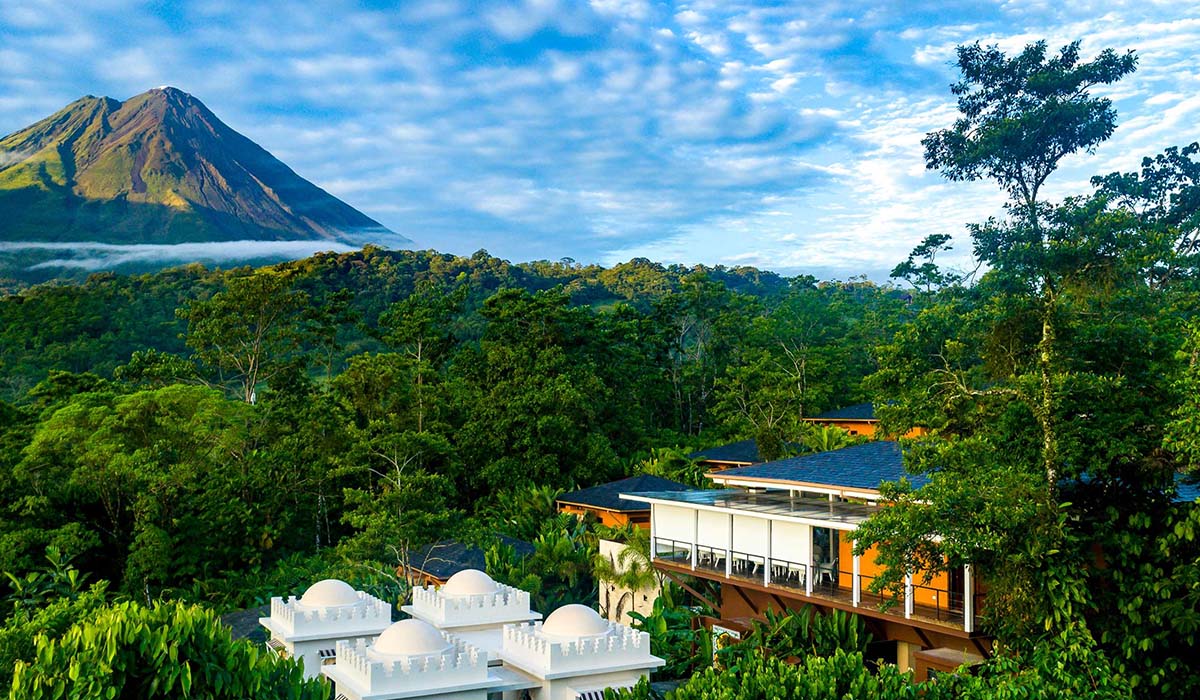 A Dreamy Hot Springs retreat: Nayara Gardens and Nayara Springs
Located in the heart of the 30,000-acre Arenal Volcano National Park, a stay here supports reforestation and the hotel's ecotourism efforts. Each of Nayara's 50 single-bedroom villas features a private garden, an outdoor shower, and a view of the active Arenal Volcano. Nayara Garden's sister property, the adults-only, Nayara Springs includes 35 villas with their own hot spring plunge pool. A footbridge connects the two properties to four unique eateries and two open-air spas.
Booking Benefits: Upgrade on arrival, A la Carte breakfast daily for two guests per bedroom, $100 Food & Beverage credit utilized during stay, early check-in/late check-out, and complimentary Wi-Fi.
If you are looking for a more immersive experience check out Nayara Tented Camp!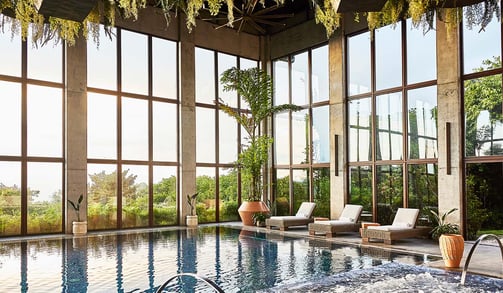 Where Nature and adventure come together: Hacienda Alta Gracia
Tucked into the Talamanca Mountains, Hacienda AltaGracia is a secluded property that celebrates seclusion and exploration. Fifty casitas are spread through the 180-acre property alongside the coffee farm, equine stables, vegetable gardens, and untouched rainforest. This incredible landscape inspires a pure spirit, culinary creation, immersive adventures, and holistic wellness.
Booking Benefits: $100 hotel credit, early check-in / late check-out, and complimentary Wi-Fi.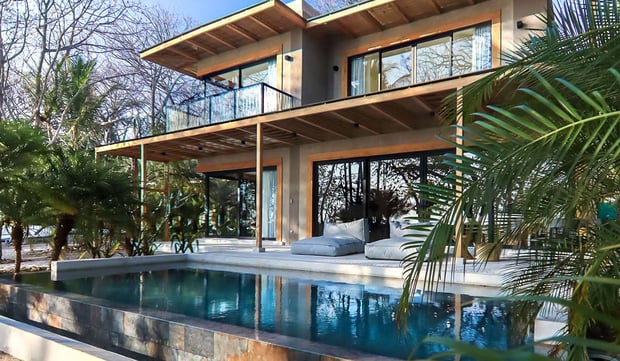 Beachside Pura Vida: Nantipa- A Tico Beach Experience
Located in Puntarenas, Nantipa is known for its location. Nantipa, meaning blue, is located in one of the world's blue zones. Blue zones are UNSECO-recognized regions of the world where people live longer and lead healthy lives. This boutique hotel is surrounded by the deep blue waters of the Gulf of Nicoya. All the incredible blues lull you into relaxation at the incredible beachside resort. The 21 bungalows, suites, and villas feature everything you might need and the Manzú Restaurant serves traditional Tico recipes with a modern twist. With horseback riding, fishing, and surfing right outside your door, you'll never want to leave.
Booking Benefits: Upgrade on arrival, daily breakfast for up to two guests per bedroom, $100 resort credit, early check-in / late check-out, and complimentary Wi-Fi.